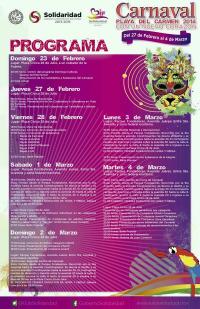 Carnival in Playa Del Carmen
Mention "carnival" and thoughts of Brazil and Caribbean carnivals come to mind. While the carnival in Playa is not as wild, it is growing in popularity each year and a nice way to see a lot of participation from the youth of Playa. The parade goes through town on multiple nights. It usually starts on 5th Avenue on the south end at Juarez Avenue. The parade marches up the busy pedestrian 5th Avenue and then when it reaches Constituyentes Avenue the floats are added into the parade. They march until the Plaza Municipal and then a large stage is set for dancing and music into the night!
When is the Carnival in Playa Del Carmen?
Look for the carnival to take place in late February and early March. For 2020 the carnival is February 20th to February 25th. The dates and official program can be found on the official website here.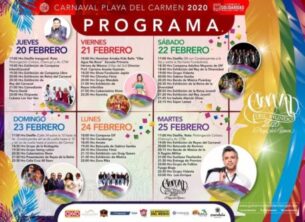 Where is the Carnival route in Playa Del Carmen?
This year the route has been changed to start in Constituyentes and goes down to 1st. Avenue and then back up Constituyentes to 30th Avenue. It then goes down 30th to 8th Street where it ends in the park.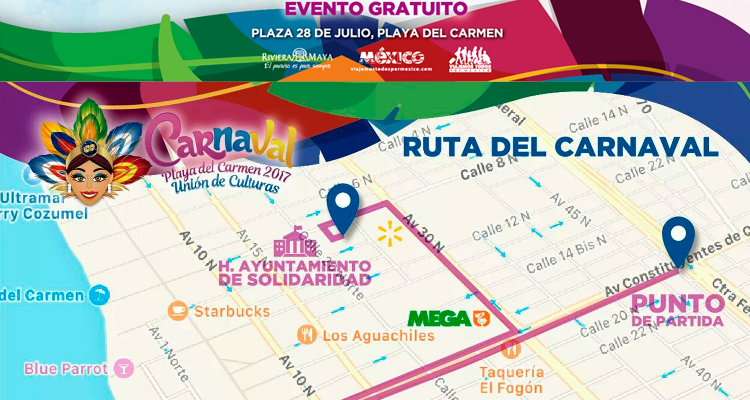 Here is our video from the Carnival in Playa Del Carmen 2017

Our video from 2014 of Carnival in Playa Del Carmen.
Have you been to Carnival in Playa Del Carmen before? What did you think? Let us know in the comments below. We would love to hear from you.