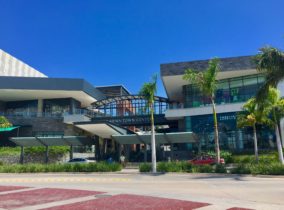 Puerto Cancun Mall
The Puerto Cancun Mall is a good option for shopping if you live in Cancun or are on vacation and need to so some shopping. If you also live in Playa Del Carmen, this mall is worth the trip for the day. The mall is upscale but still manageable prices with reasonable stores. It is also know as Marina Town Center.
How does it compare to other malls in Cancun?
The Plaza Las Americas Mall is the largest in Cancun and does have a lot of stores. The mall is often very busy because it is popular with locals. The food court does not have a lot of options other then fast food and the shopping experience is more hectic because it is busy. You can find large department stores here like Liverpool.
La Isla is the mall for tourist since it is in the Hotel Zone. You wont find many locals shopping here because it is more upscale stores. It is nice to walk around and has some different restaurants.
There is also an outlet mall in Cancun in the downtown. This is good if you are looking for closeout merchandise and sales.
The overall experience of the Puerto Cancun Mall is nice and to top it off you have some nice views while you eat from some of the small gourmet stands on the second level. There are a lot of midlevel shops as well as ones not found in Playa Del Carmen.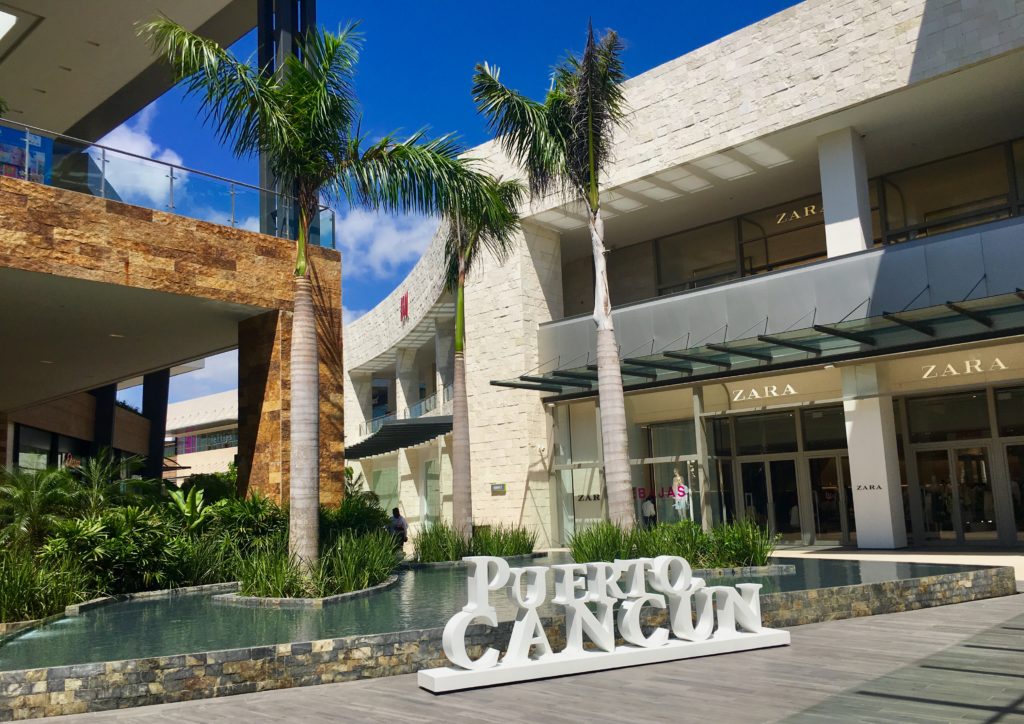 What stores are in Puerto Cancun?
This mall really provides a good midsection of shopping. Plus there are some that you cannot find in Playa Del Carmen like Best Buy. Here are some of the highlights of the mall.
Fashion stores
Breshka
Elite Lockers
Envy
Hugo Boss
H&M
Innvictus
Lacoste
Pull&Bear
Quarry
Sally Beauty
Sfera
Zara
Home stores
Other stores
Best Buy
Plaza La Fiesta
Telcel
Cinepolis
Dinning and eating options
Some of the restaurants and options in the food court are as follows:
Cenacolo
La No. 20 Cantina
Starbucks
Manyee
Distrito Gourmet
Asadero
Dominos
Barezzito
Aldo's
Hiromi
The Distrito Gourmet is a collection of small food stalls where you can get Vietnamese, French, Thai, Mexican and other bites to eat. The taste are pretty authentic too.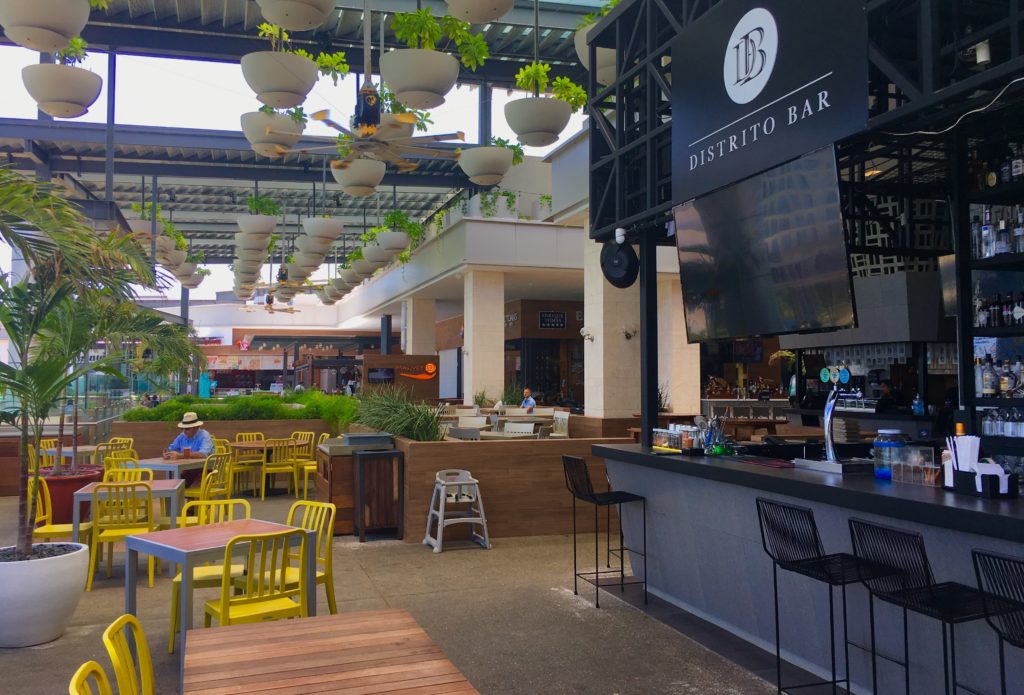 The second floor food court overlooks this marina. What a view!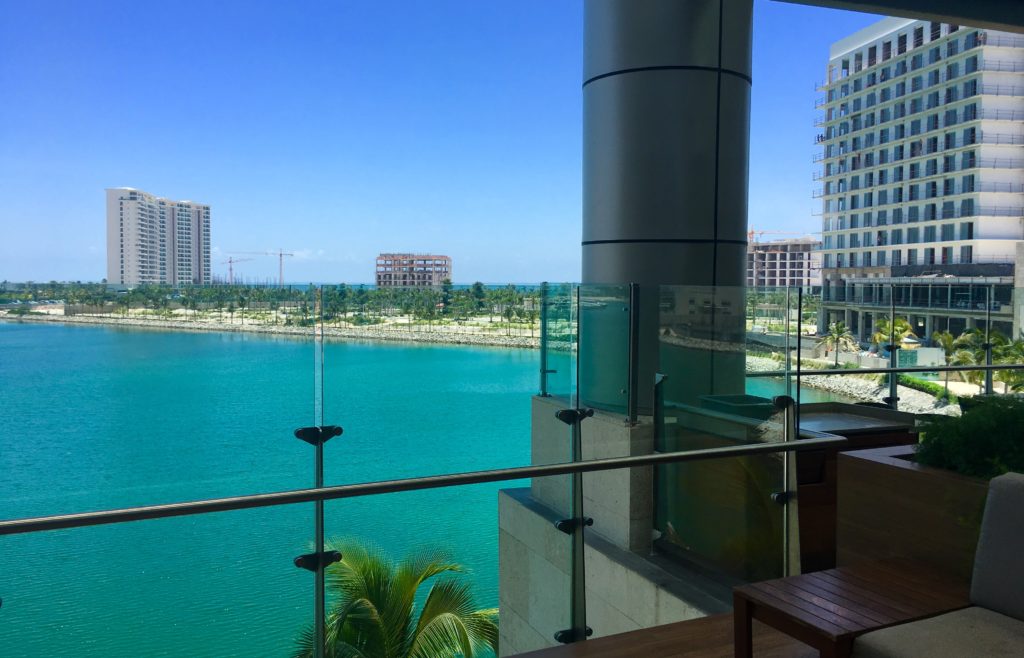 Where is Puerto Cancun Mall?
In google maps it is actually labeled Puerto Cancun Marina Town Center. This is just north of Blvd. Kukulcan going out to the Hotel Zone.
Parking for the mall is in attached garages. It is paid parking but very reasonable prices.
Hours of shopping
Open daily from 10:00am/12 midnight. It should be noted that most stores do not open until 11:00am.
Have you been to the Puerto Cancun Mall before? What did you think? Let us know in the comments below. We would love to hear from you.
If you are interested in shopping malls in Playa Del Carmen, see our article here. If you are shopping for anything in Playa Del Carmen, see our guide for locals and tourist.