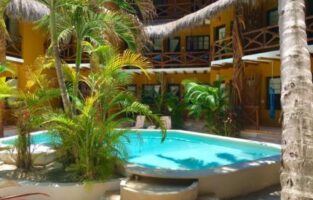 All inclusive to hotel, can you make the transition?
Usually the first stay in the Riviera Maya is an all inclusive resort (AI) because these are easy vacations. Since it is your first time in another country and you don't want to have to deal with finding everything, fumbling with the language and planning.  An all inclusive resort helps with all these potential planning. But after spending vacations at resorts, what things are you missing? Have you thought about changing it up? Here are some tips for planning and what differences there are between resorts and staying at a hotel or condo.
Why do people stay at all inclusive resorts?
Resorts are beautiful. They are well maintained properties that offer everything in one place and price. It is easy vacation planning. Just pick a resort and book, planning done!
The overall value for what you get is high at resorts. Having common spaces for guest like pools, theaters, buffets, and other amenities offer guest a lot of options, and people like this!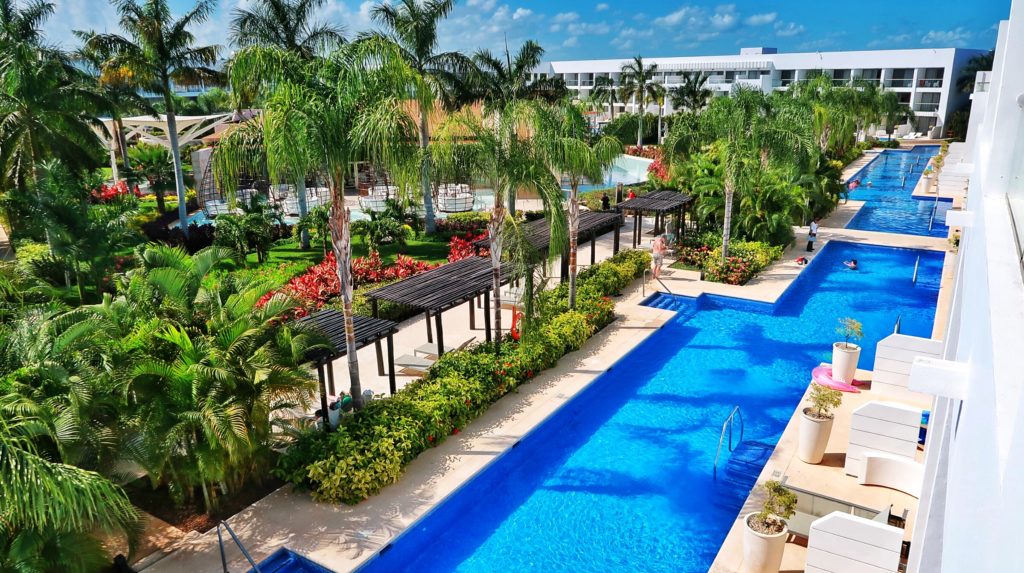 The truth about what happens on vacation in a resort
We know a lot of you come to the Riviera Maya and say you are going to stay at a resort but also want to get out to see some things. This might involve a side trip or a couple of tours. Since most people come for a week, it goes like this:
Day one: Fly in and transport to the hotel. You are excited to be there and you enjoy the afternoon walking around the resort and checking out the beach.
Day two: Pool day. You spend the day relaxing by the pool and working on your vacation tan.
Day three: You think you should talk to the concierge about tours and things to do. You get some brochures to look at. You are just starting to get into vacation mode.
Day four: You have picked a tour and go out for the day. You are a little worried you are going to miss the meals and drinks at the resort since it is included. You get back to the resort and have dinner.
Day five: You want to rest from the big day out the day before. Most likely resting by the pool or beach.
Day six: One last day to enjoy the resort. Pool day and maybe hit up that spa or special restaurant.
Day seven: You wake up early to pack and meet transportation after breakfast for your flight home.
As you see, the week goes fast and most people only leave the all inclusive once or twice while here. That does not offer much time to see things or get to know the hundreds of places you can go to. Even with the best intentions, people arrive and decide to relax rather then take that special day trip.
How to transition to a hotel from your vacation
As you see from above, an all inclusive resort can be all consuming. It is great to relax at and enjoy but you often are not motivated or have the opportunity to get out to explore and see new things. Plus you really don't get to experience the real culture.
If you are thinking of staying at a hotel or condo rental you no doubt want to experience more on your vacation. Getting off the resort property will open up experiences to you, not only locally but open up more opportunity to do day trips or overnight trips.
The first thing you might be thinking of when you consider an all inclusive vs a hotel is the planning stage. Where do you stay? Where will you eat? If you have kids what will they do all day? Will I need to know some Spanish? All of these things we will discuss in this section.
Starting the planning stage
The first step is choosing where you want to stay.  The Riviera Maya is about 86 miles (120km) long. That is a lot of area to choose from. Here are the main areas where people stay outside of resorts:
Puerto Morelos. A small town between Cancun and Playa Del Carmen. There are mainly small hotels here and many more condo rentals. the town is a small fishing village. Puerto Morelos is noted for the reef off the coast which you can snorkel and the close by Ruta de los Cenotes. This area has a lot of cenotes you can visit.
Playa Del Carmen. Playa (as it is called by locals) offers many hotels, condo hotels, and rentals for your stay. Most of the downtown is walkable. There are many restaurants, pedestrian streets and places to go out for nightlife. Playa Del Carmen is centrally located for visits to the eco parks, Tulum or inland to see colonial cities or more ruins. See our handy guide for where to stay in Playa Del Carmen.
Akumal. This area is famous for it's bay where turtles swim. The town is small with several restaurant options. There are small hotels and condos to rent here. The area is central in the Riviera Maya and offers a quieter stay.
Tulum. This is the most up-and-coming chic area. There is the beach hotel zone with smaller hotels and in the downtown many rentals and small hotels. Tulum is close to many natural areas to visit and of course Tulum ruins as well as Coba ruins. See our article on Tulum activities that you can do.
Next step in planning
The next step is getting to know your area where you will be staying. Since Playa Del Carmen is the most popular option, we will focus on this. Many of these tips however apply to all the areas mentioned above.
Here are some popular questions asked by first time visitors to the area
Do I need to speak Spanish to visit the Riviera Maya?
The answer is no. It is helpful but in most of the areas people are used to tourist from all over the world that arrive and speak English. Most jobs ask for people to be at least 60% proficient in English.
Should I use pesos or can I use dollars?
Peso are the best thing to use. Once you arrive you can go to an ATM and get some money. In most larger hotels and restaurants, credit cards are accepted. Many stores will accept USD but they can set the exchange rate and often it is not as good as you get at an ATM. See our article on using pesos and dollars here.
How do I know where to go?
Since you have more flexibility and options there is a new world of opportunity for you. We have created an interactive map with cenotes, ruins, colonial cities, museums and more for you to visit. Click each link for an article and more information.
First you will need to get from the Cancun Airport to your hotel. We have a great transfer company that we recommend here. If you decide to rent a car be sure to read our article on what things are important to know about when driving in Mexico. We also have a recommended rental car company here for our readers. If you are going to be taking colectivos or ADO bus, we have more information on the bus stations here.
How much should I budget for my vacation?
This refers to going on everything from going out to eat to tours. We break it down in this article on budget for a vacation in Playa Del Carmen.
Is it safe to eat out and drink the water?
If you have only been going to all inclusive resorts you might wonder about food safety and drinking the water. The truth is that even locals drink purified water. Even ice is safe. See our article on drinking water in Mexico here for more details. Eating out is very safe in Mexico as well. Most people that travel independently around have little or no problem with food. Common sense plays a large part in staying safe.
Is it hard to plan eating out all the time?
Not really. There are lots of restaurants with a wide range of options. Food prices are very affordable to many places in the world. One tip that we encourage readers to think about is booking a hotel with breakfast. This eliminates one meal a day and is easy to just have it before taking off. Since there are a lot of restaurants in Playa Del Carmen it can be hard to select ones you want to go to. We try to help you out with restaurant guides like this one.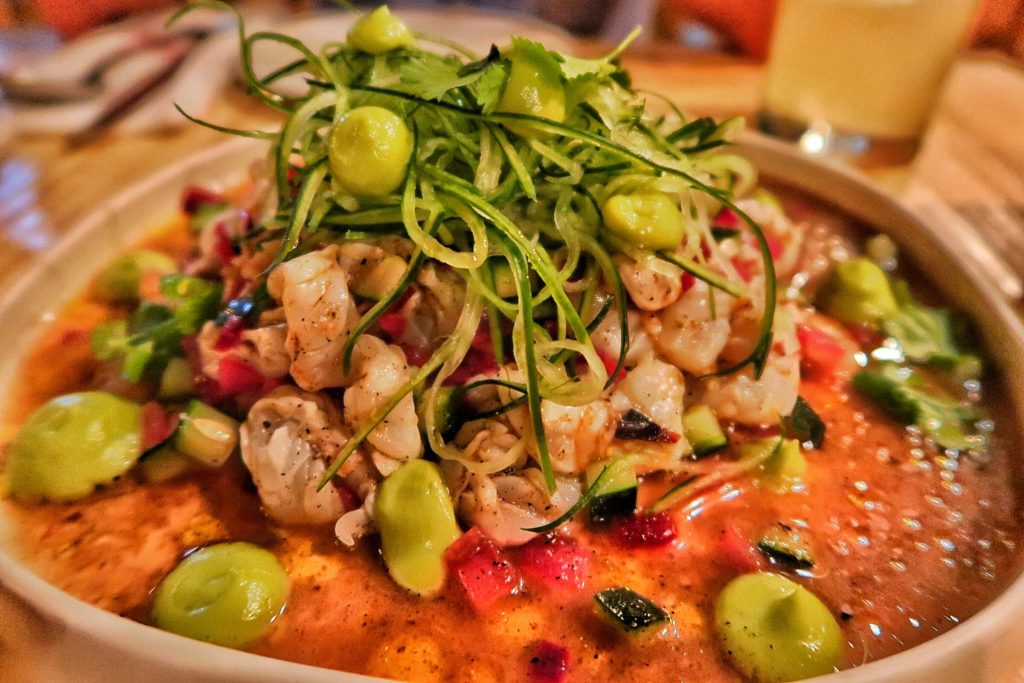 Go ahead and transition to hotel for your vacation!
With a little planning you can make a successful move from an all inclusive to a hotel or rental. There are many opportunities awaiting you.  There are many benefits as well. Some of these include, a quieter stay somewhere, more authentic experience, more flexibility in your travel plans, eating at great local restaurants, and staying in unique hotels.
Let us know if you have any questions or comments below. We would love to hear from you.