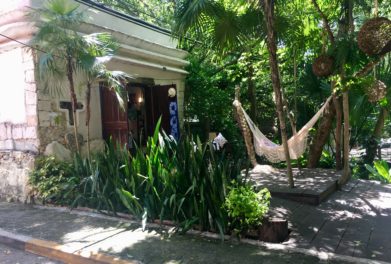 The KIH Boutique Shop
If you like local made products and artisanal items you will love the new KIH Shop in Playa Del Carmen. This new store features many products made from henequen and other products of the Yucatan. Besides just featuring local products it supports artisans and communities.
Some of the things you can find here are designer purses/bags, clothes, hammocks, placemats, lamps, and bowls.
Since this store has just recently opened they will be working on adding more products and will eventually have information about visiting Hacienda Sotuta de Peon where you can see where the material comes from.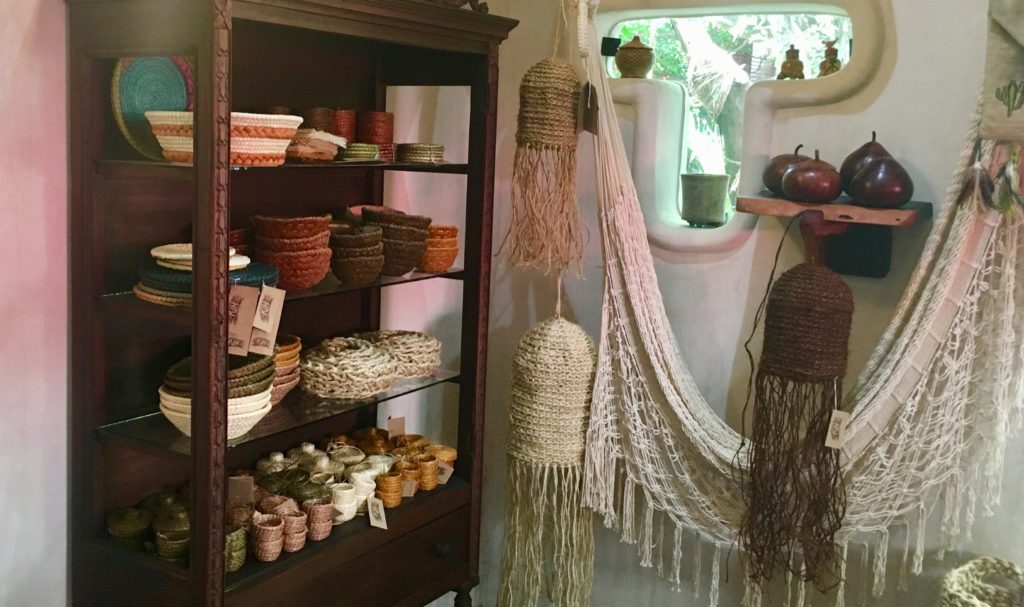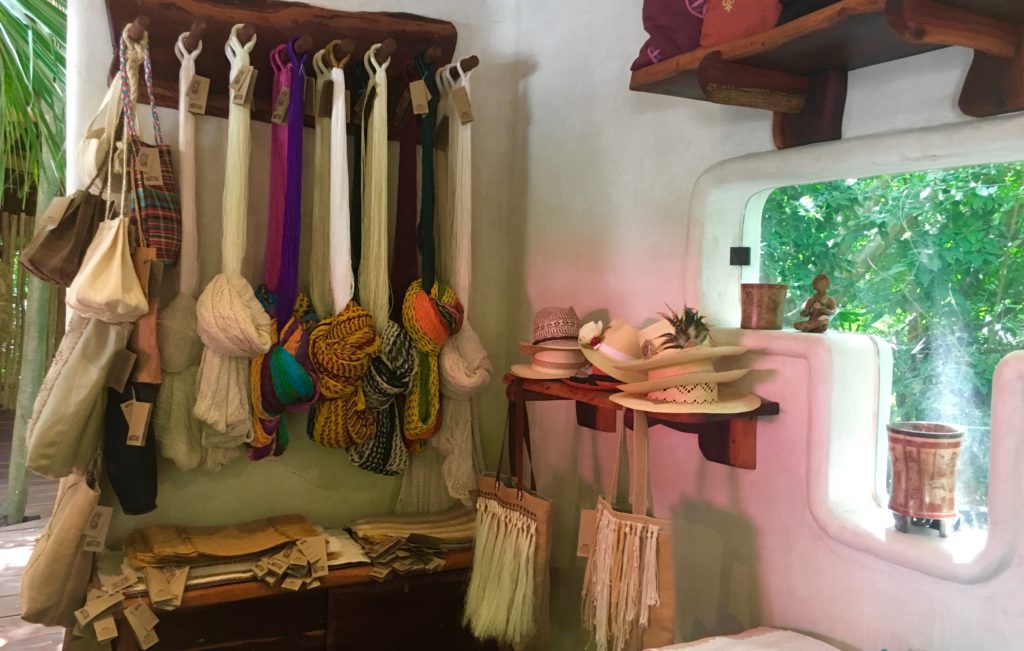 What is henequen?
Henequen is a type of agave plant (much like the agave plant where tequila comes from). The spiky leaves are run though a machine that extracts the fibers (see photo below). The fibers are then used for twine and other products. It has characteristics that make is very useful because it is durable.
Henequen plants are native to the Yucatan and once were grown on large plantations and exported around the world.
Today there is a resurgence of using this product for artisanal items and well as useful household items.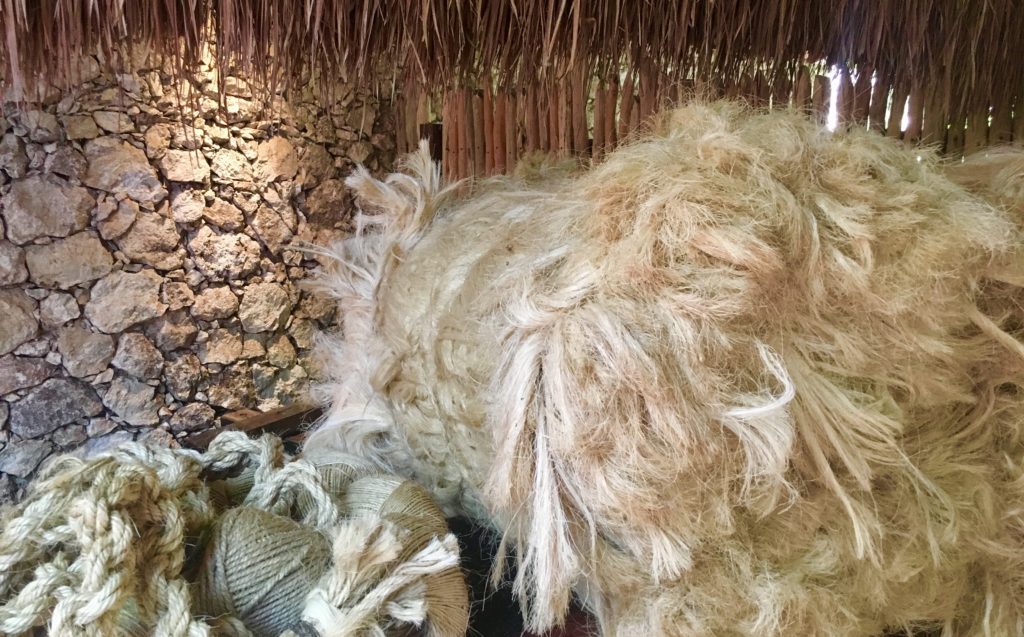 Where can you see the production of henequen?
One of the last working henequen haciendas is Sotuta de Peon Hacienda near Merida. This is a hacienda that is open to the public. You can see the fields of henequen, the production, and what a hacienda was like in the Yucatan. You can see our article and video in the link above for information on visiting.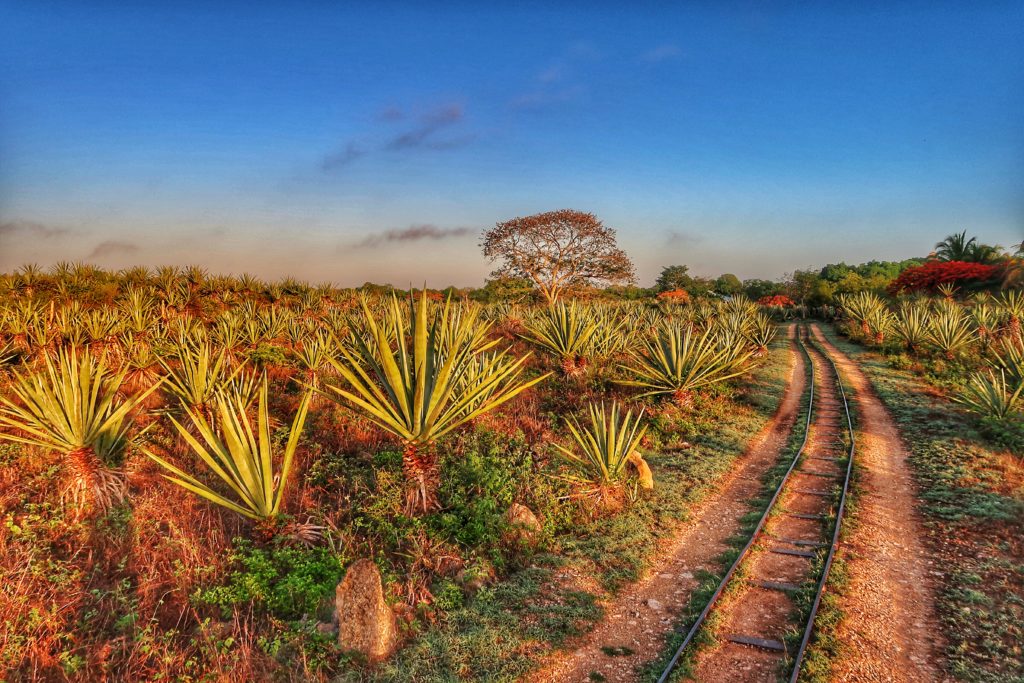 Store hours
Open daily from 9:30am-9:30pm.
Where is this store?
The KIH store is on 38th Street between 5th Avenue and the beach. As you walk toward the beach you will see it on your left just past Piola Restaurant.
More shopping information for Playa Del Carmen
If you like finding out about unique places in Playa Del Carmen for shopping, be sure to check out our guide here. We also have a guide for the fashionistas coming to Playa. There are also some notable stores just off 5th Avenue where you can buy some unique gifts.
Have you been to the Kih store? What did you think? Let us know in the comments below. We would love to hear from you.