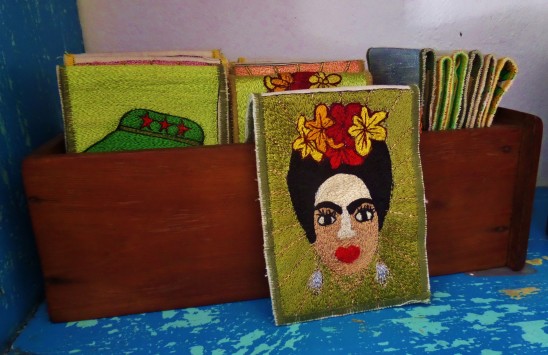 Shopping in Playa Del Carmen just off 5th Avenue
For most tourist means a stroll on 5th Avenue (the main pedestrian street that goes for about 22 blocks) but just off of 5th Avenue there are some cool shops that you should consider checking out. These shops are not going to have the typical tourist crap that you find at many locations. These are quality stores and small businesses that have survived in less prominent locations because they do offer nice things and people recognize this. Here are eight stores worth shopping at. Some are just a 1/2 a block off 5th Avenue and one is 1 1/2 blocks of 5th. (See our video at the bottom of this article for details about some of these stores). Below is a general map to help you find them.
KIH Henequen Shop
This store brings artisanal items from the area to Playa Del Carmen. Many of the items are made from henequen, a fiber that comes from a local plant. This shop will introduce you to authentic items and you also will be supporting local craftspeople. For more about the KIH shop see our article here.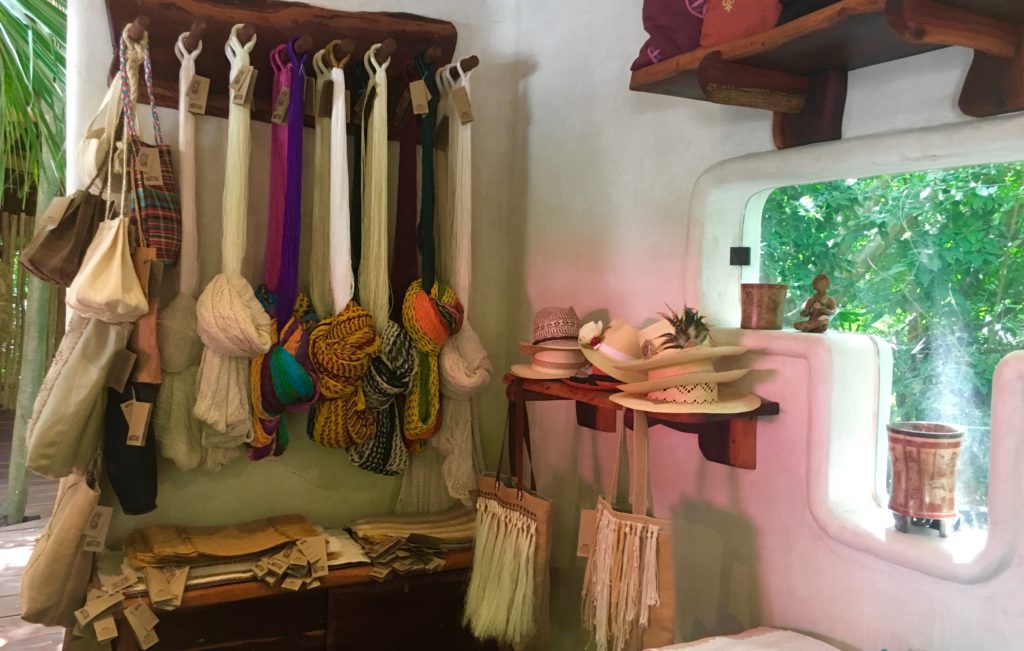 Hours
The store is open from 9:30am-9:30pm daily.
Location
Located on 38th Street between 5th Avenue and the beach on the north side of the street.
Ambarte
This Mexican craft store collects things from across Mexico and brings them to Playa to sell. Like the name suggest, they sell Mexican Amber jewelry. This store is not for low end gifts but you will get something you will treasure for a lifetime.
Location
Ambarte is just off 5th Avenue on Constituyentes Avenue between 5th Avenue and 10th Avenue. It is next to the Ah Cacao coffee shop on the north side of the street.
Hours
Open everyday from 10:00am-11:00pm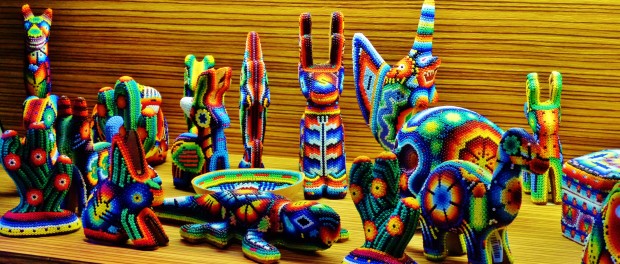 Thanks for reading out guide to shopping off 5th Avenue. For more shopping you can check out are shopping section on the website. We will be adding more stores and guide for you so you can find the best of Playa Del Carmen. We hope you find some great gifts!
Here is our video of some of these stores to give you a few more details about them
Have you been to some of these stores? What did you like there? Tell us your comments in the box below. We would love to hear from you.