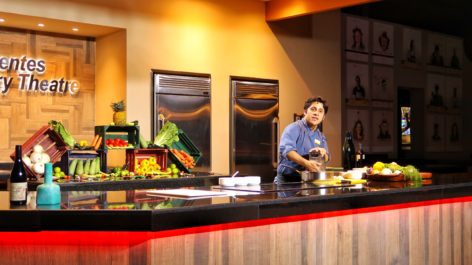 Fuentes Culinary Theater
A new dinning experience is available in the Riviera Maya. It is the Fuentes Culinary Theater at the El Dorado Royale Resort. This is a live show with a chef and sommelier where you are presented with a five course meal and pairing. Here you can be entertained while getting a taste of reginal Mexican dishes.
If you are looking for a fun night out or just a memorable dinner, you might want to check this option out for your time in the Riviera Maya. This experience is open to hotel guest as well as the public. Below are all the details.
What is the dinner experience like?
Your evening will start with a welcome cocktail and then you will be shown to your table. The chef and sommelier will be introduced and the show begins. Each will take turns talking about that course, after which your waiter will bring your plates. You will have ample time to finish between courses.
In the front is the kitchen where the chef and sommelier will present the menu and pairings. On all four sides of the dinning room there are large TV's that will give you closeups of what is going on. The show is done with microphones and in English.
The dinning room is air conditioned.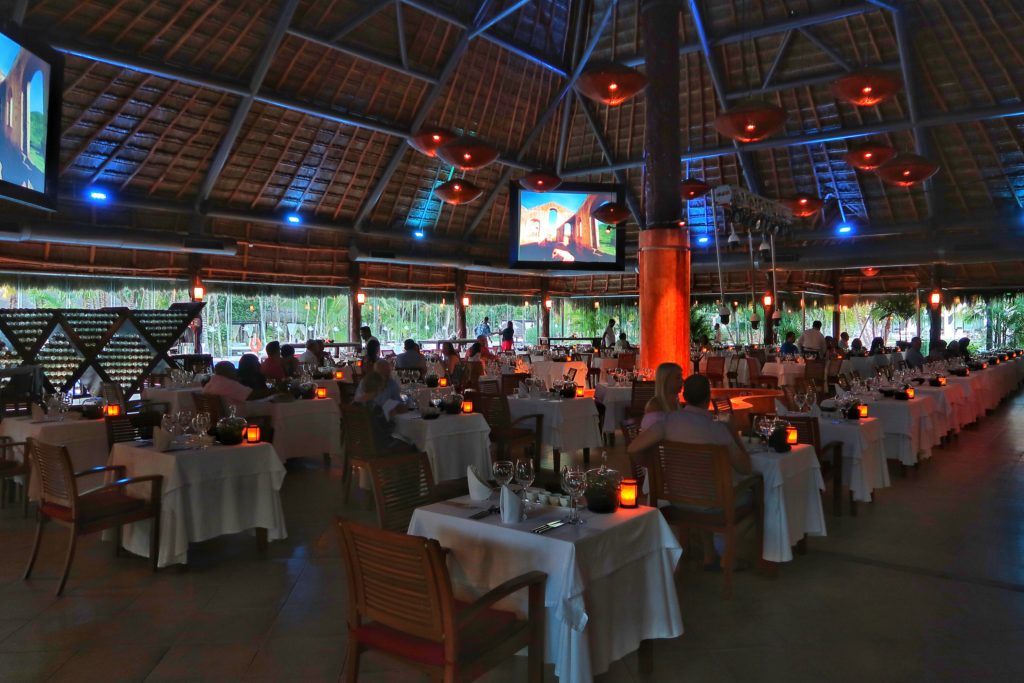 Our video of visiting the Fuentes Culinary Theater
Like everything on our website, we go to experience it so we can pass the detail onto you. Here is our video we made while experience the show and dinner.
What is the menu like?
There are three menus that they use throughout the week. Each menu features regional Mexican dishes , so it does not really matter what night you go. Each night offers you a taste of Mexico and some fine spirits.
If you have any allergies or food preferences, you can note them on the reservation or tell your waiter.
Each of the three dinners are paired with different wines or spirits. You will have the opportunity to try some good options like the Taittinger Brut Champagne from France that is currently served on all three menus.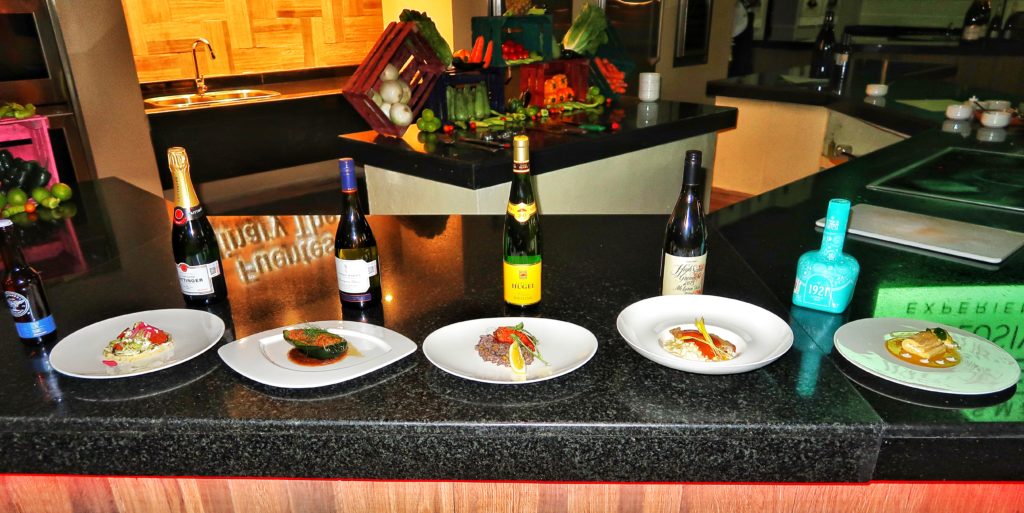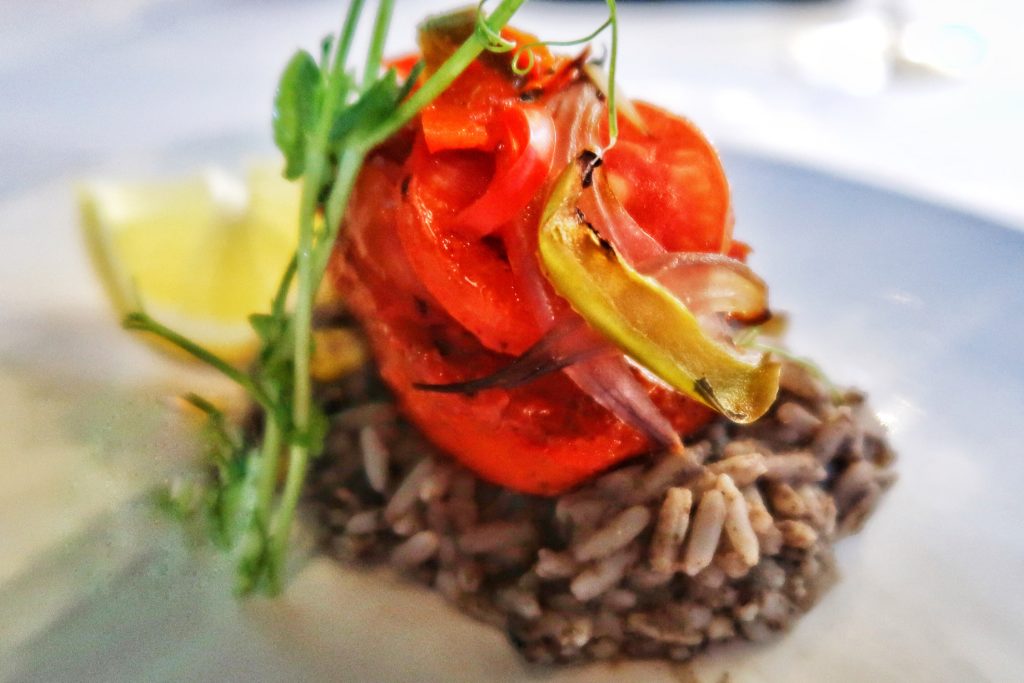 How to book a dinner at Fuentes Culinary Theater
This live dinner show is available Wednesday-Monday. Closed Tuesday. The dinner experience starts at 7:00pm and goes to about 9:30pm.
The price is 1000 pesos per person or 1800 pesos for a couple. To reserve this dinner experience you can click the book now button and be taken to the Book & Feel website for a reservation.

Where is the Fuentes Culinary Theater?
This is on the property of the El Dorado Royale Resort. This resort is between Cancun and Playa Del Carmen. Don't confuse this hotel with the other El Dorado resorts in the Riviera Maya.
This hotel is about a 28 minute drive from Playa Del Carmen.
Directions for non guest of the El Dorado Royale
You can take a taxi or drive here yourself. If you do drive here yourself, here are some tips for you. Once you arrive at the entrance gate off the highway tell the guard you are going to the Fuentes Culinary Theater. Then proceed down the drive to the main lobby. At the lobby you will be met by attendants that will park your car for you. A complimentary golf cart will take you to the theater. This does take about 15 minutes in total so it is good to try to arrive by 6:40pm.
Remember this dinner comes with 5 paired alcoholic drinks and a welcome cocktail. So if you want to partake in everything, a taxi might be a good option.
Have you been to the Fuentes Culinary Theater at the El Dorado Royale before? What did you think? Let us know in the comments below. We would love to hear from you.