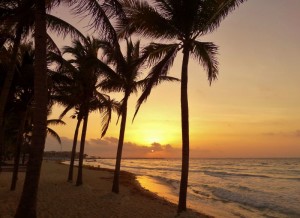 So you want to move to Mexico. You have thought about it and are getting ready to take the jump. For many people they are retiring to Mexico or a second part of life decision and a new life. There is also an increasing amount of people that are in their 30's that want to experience living in another country. What is it really like moving to Mexico (and in particular Playa Del Carmen and the Riviera Maya)? How can you avoid the mistakes of others and how can you make it a great life? Here is an open a honest discussion about it.
Planning to move or retiring to Mexico
This stage is exciting because you have so much opportunity ahead of you and exciting experiences await. For some, they start planning to buy a place for investment and start coming down a few months a year or just on vacation. This is a great way for people close to retirement to get their feet wet sort of speaking. Other people just come and take a leap of faith.
Even though you might read and follow blogs about living in Mexico, it will be different than you expect and there will be surprises, pleasant and unexpected. The old adage does apply though, the more you know, the better and more prepared you will be. One good thing about Mexico is the fact that many have gone before you and share a lot of information online about their experiences. The planning stage is important so you can get a good grasp of how things will be and what to be prepared for. This will save time because you will already know what to do and how to do it rather than figuring things out as you go along when you arrive.
Planning ahead
We try to provide information on what it is like to live here with articles for example on how the water system works, how to arrange your drinking water, and a grocery store guide. There is more information in our Expats tab on the menu.
The key is plan ahead so you can figure out the big stuff. You really need to figure out things like how to legally live in Mexico, what location is right for you, how much things cost and what you are going to do in Mexico with your time. All of these things will help you lead the life you want in this new country.
Moving and making the right choice of location
Moving to Mexico is going to involve selling things and figuring out what you will need to bring. For some it might mean coming to live part time in Mexico and some time in your home country. If you are doing a full move you are going to have to decide what to bring and what to leave. (We have a good list of things for people moving to Mexico here).
How well do you know Mexico? It is a huge country that offers many different places to retire or live in. (For an article on where expats live in Mexico and especially the Yucatan Peninsula,  check here). Here is just one article we wrote comparing two places that are popular for those retiring to Mexico. Chapala is a lake town on the west coast and we compared it to Playa Del Carmen on the east coast. You can see our article here about the differences between Playa Del Carmen and Chapala.
Living next to the sea?
Some people have romantic notions of living next to the ocean in a palapa house sitting in a hammock all day or maybe living in a colonial city. The truth is this might be nice for a vacation but it is very different in real life and living that way. For one, there are very few places on the beach that are within most peoples budget. The other realities of wanting modern conveniences comes into play. Dealing with heat, bugs, distance from shopping centers, availability of buying other things you need and having a social life will all be real life factors that come into play in your final destination of where you want to live.
Make sure you think about what is important to you when thinking about where you want to live. After all you will be spending most of your time there (at home). For most moving to Mexico it is not why you live somewhere that is important it is where you live that is important. This is because when most people are working and making a living they don't mind living in a place that might not be idea but it does give them access to a job that pays good and there are things that benefit their life. Most people moving to Mexico are either retired or self-employed so the location of living is not going to be based on a reason to live somewhere.
Getting settled in to life in Mexico
Everything is going to be practically new for you. It is a new home, language, climate, routine, foods, and people. Feeling comfortable and getting settled in is going to make you happier.
Learning Spanish is going to open so many doors for you. It will be a job to learn it but you will be rewarded in many ways. It is possible to live in Mexico and not speak Spanish but it will cost you more money and time. For example you will need to hire people to help you with things like immigration paperwork, getting drivers license, and dealing with utilities. It will also cost you more in little things because locals will charge less for services to more local people. Once you speak some Spanish, it is like  you are "in the club". You will be embraced a little bit more and it gives people a chance to know you. After all, many people in Mexico work very hard and long each week. You will have more time and opportunity to take the time to learn Spanish and everyone here will appreciate it.
Not being able to communicate in Spanish will also cost you in your social circle. For all age groups that move to Mexico, you will be limited to only those that speak your language for friendship. There are many amazing people living in Mexico not just from here but also from Argentina, Chile and other Spanish speaking countries. As the expression goes "it is the people that make a place" and this is true here. A place can look totally different in your eyes when you have good people around you. So make sure you meet people and surround yourself with good people for a good life in Mexico.
To help you have a happier life in Mexico we highly recommend this local Spanish teacher who is a sweet woman transplanted from Mexico City. Not only doe she have decades of experience but her rates are some of the best.
Living and enjoying life
How can you take advantage of living or retiring to Mexico? It is really going to depend on your outlook on life. You may have watched the movie "The Best Exotic Marigold Hotel". It followed people of retirement age that moved from England to India. Some embraced the bright colorful life while others complained about everything and compared to back home. Depending on how you see things, this can greatly effect how you enjoy life in Mexico. Mexico has poverty, a lot of bad architecture and areas with trash. There are also areas with amazing beauty, simple people that love life, and a rich culture. Depending on what you focus on, this is how you will see things and how much you enjoy living here. It can also effect the people around you if you are constantly negative. This does not mean you cannot complain about some things but it rather is what your focus is.
Here are several good suggestions you can do to enjoy life in Mexico
Explore-We are in an amazing area with thousands of years of history and amazing diversity of natural spectacles. The Yucatan Peninsula is very safe to travel around and with so many destinations to go to, you could just stay busy for a long time just going to each place once. Just check out our beyond Playa daytrips and adventures page for some ideas.
Meet new people!!!!! We cannot highlight this enough. As the expression goes "people make the place" and that is true of Mexico and Playa Del Carmen. People are very embracing and accepting of other people in Mexico. In Playa Del Carmen there are people living from all over the world and from many economic backgrounds. Meeting new people and making new friends will definitely add to your enjoyment of life in Mexico. Just think of all the dinner parties and day trips that you can do and how people add to the enjoyment.
Volunteer-Usually those that retire and move to Mexico or those who move and work independently, both groups have move time. There are many ways to feel good and make a difference in the local communities. One area that many expats help out in is animal rescue and adaption. Two places to check out are Coco's Cat Rescue and P.A.R. (Playa Animal Rescue).
Learn-Not only a new language but about the food and culture. Studies have shown that leaning a new language and studying new things keeps you brain stimulated and fit. This is great for older people. For younger people it will make you more interesting!
Embrace you new home. It is easy to feel lost at first or missing some things and there is nothing wrong with that. Once you do start seeing all the new things to discover and embracing a new way of life either by eating differently or by the way you think about things, you will enjoy life here more. You will discover things one layer at a time and it only gets better with more time and understanding of  the culture.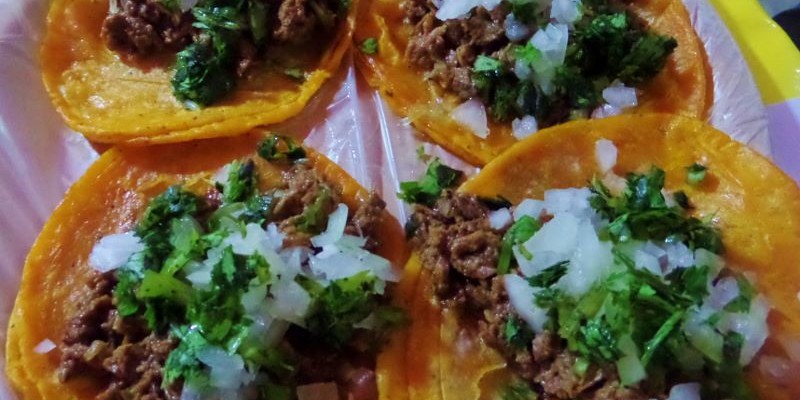 Avoiding the Pitfalls of Moving to Mexico
People tend to fall into three categories that move to Mexico.
Those retiring to Mexico.
Looking to start over/change.
Younger but looking for excitement, challenges, and better life.
Lets talk about each category and what things can go wrong and how to avoid the pitfalls.
Retiring to Mexico
This group is usually from the United States, Canada and a few from Europe. This group has worked hard, saved money and in a position in life to do what they want. There are usually three reasons this group thinks about moving to Mexico. It is cheaper cost of living, warmer climate, and somewhere they think they will enjoy living.
The cheaper cost of living has been perpetuated over time by many factors but this topic needs to be examined closely because after all it is going to affect your life in Mexico a lot. Honestly Mexico is not as cheap as most people think. Thanks to globalization, cars, some food and most things you buy are similar cost in many areas of the world. In Mexico things are not always comparable because some things are cheaper and some things that are cheaper at home can be more expensive here in Mexico. We won't get into all the cost of living but you can see a list of prices in this article. The point here is to consider what things are going to cost you here. It means visiting and seeing what housing will cost and what your needs are and what level of lifestyle you want to live in Mexico. Many do see savings but it can cost more as well. Being honest about expenses can help prevent stress in the future and you can avoid the pitfall of not living the way you imagined in Mexico. A lot will depend on how you adapt and changing your appreciation for different things.
One possible large expense is dealing with living in a new climate. It is an adjustment but entirely possible to adjust to. Visiting in advance and thinking about what day-to-day life will be like is good to do.
A big pitfall for the retired group is imagining what life will be like after working. Many dream their whole life about retirement but when it comes it can be a shock. You have so much time free and days just seem to pass by especially when they have no structure or schedule.
It also might be the first time in a couples life when they spend everyday together. This can put a stain on a relationship. Be mindful to find things you like though and give each other space. When facing new decisions and trying to figure out life in Mexico, try working on problems together. This way you are actually building a better relationship.
With so much time and living in a tropical environment it might be easy to sit around in a hammock and have a drink. You might also want to be out and talk with other people that speak your language. This means socially being out at bars and restuarants. You many never imagine this happening to you but after while you can find yourself drinking a lot more here. This is an issue with some that move to Mexico and a pitfall you might have to avoid.
So in conclusion for those thinking of retiring in Mexico, to avoid some of the pitfalls, plan ahead on cost, expect to work on relationship dynamics with a change in how you spend time, make plans to do things with your time, and watch that new bad habits don't form.
Looking to start over/ change 
This group is looking to change life because they have gotten to a point where they just don't like how things are going. In this group there maybe people that have personal issues, relationship issues, drug problems or other things they want to escape. The truth is most of the time your problems travel with you and just by crossing the boarder your problems do not stop there. Often in life, we are the problem and moving to a new place does not change anything. So the pitfall of believing that moving will get you away from your issues, it is not really going to work. Fix your issues before moving. You will have new challenges when you move to a new country and you don't want to be dealing with old problem as well.
Younger but looking for excitement, challenges, and better life
This group is full of energy and very excited to move to Mexico. They look to take on the challenges of learning the language, eating new food and living an exciting life. There are however a few challenges for this group. The first is the fact that you most likely will need to support yourself with work or if you have savings you will have to face the inevitable time when you run out of money. Learning the visa laws is VERY important BEFORE you move to Mexico. Many people think they can just move to Mexico and get a job, maybe even something casual at a dive shop or in a hotel. The fact is Mexico is modernizing all the immigration procedures. This is not a bad thing, you just have to follow the rules just like people that move to your country. It is possible to move to Mexico and not be of retirement age, you just have to see what is best for your situation.
The second pitfall and perhaps unseen one,  finding new friends and social scene. Being a younger expat is a minority group so there are less people like you. This can make it harder to have a social circle and make new friends which adds to your quality of life. Especially in Playa Del Carmen people find it harder to meet other young people because there are people that are only here for a short while, if they are younger they might not have to money to keep living here for a longer stay or have too much energy and desire to move onto the next great place to live. Even the group of younger people that has chosen Playa to be their home, they are often busy with their own projects and are of working age so they have their circles already that they travel in, so it might be hard to meet them at first. If your language skills are not up to par, you are limited to just one language group and even when you do meet local younger people that do or do not speak English, they often work six days a week (that is normal here in Mexico). So having friends to go on day trips and do things when you want can be a bit frustrating.
To overcome the pitfall of not making new friends and having a good social circle, join some Facebook groups and get out there. Don't just focus on meeting younger people at bars, rather go to places where you can talk and meet people that working here, living here, and are people you can network with. There is a growing population of non retired age expats that have moved to Playa Del Carmen, so that is a good thing.
Here are some suggestions for younger expats to network
Get to know your neighbors, having dinners with them and getting to know their friends will enlarge your social circle.
Meet other younger locals perhaps at first in their place of employment. Start up conversations with waiters, dive instructors and other people you run into. Not only will they most likely speak English, most people here are interested to know people from other parts of the world.
Volunteer. See the two links above for animal rescues.
Join a gym, yoga class or crossfit.
Meet people online, then in person. Since many other young people come to Mexico but often have to work, you may only be able to find them online first.
Welcome to Mexico!
We hope this article has prepared you a little bit for living in Mexico. We hope you have success in moving here or retiring to Mexico. We also hope we touched on some new things for you to think about and consider.
Have you retired to Mexico? What things did you have to adjust to? Let us know in the comments below. We love hearing personal experiences.
If you liked reading this article you might also like to read about the 5 stages of expat life that people go through.