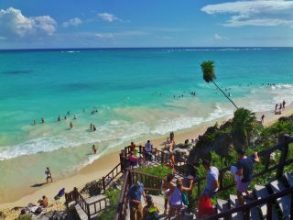 Transportation from Cancun to Tulum
How do you get from Cancun to Tulum? In this guide we will tell you how to get from Cancun Airport to Tulum as well as from the City of Cancun. There are options that include public transportation, buses, and private transportation. It takes about one hour and a half from the Cancun Airport to Tulum and one hour and 45 minutes from the center of Cancun to Tulum. Here is what we will talk about in this article:
Transportation from Cancun Airport.
Buses to Tulum from Cancun.
Colectivos.
Driving directions from Cancun to Tulum
Getting from the Cancun Airport to Tulum
Are you coming to Mexico on vacation and arriving in Cancun Airport? Are you looking to get from Cancun Airport to Tulum? This is fairly easy to do with a transfer from the airport.
There are only a few direct public bus from the airport to Tulum. Taking a taxi is not recommended since it is expensive and the journey takes about 1 1/2 hours. It is best to be comfortable and have a driver waiting for you at the airport.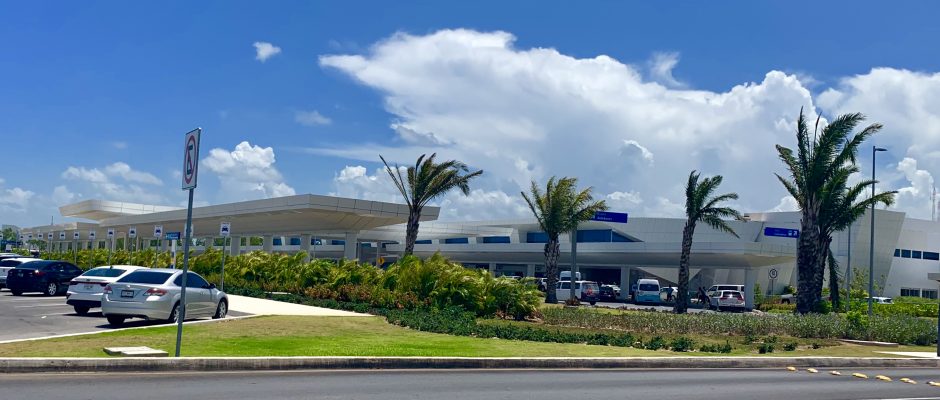 The best transfer company we have found offers our readers good service and prices. They are punctual and courteous. These are private transfers that will take your directly to your hotel. If you want to book this service for your vacation you can click the reserve button to check prices and make a reservation. They also go to all locations along the Riviera Maya from the Cancun Airport.

Tip: Booking a round trip transfer can save you $25 USD.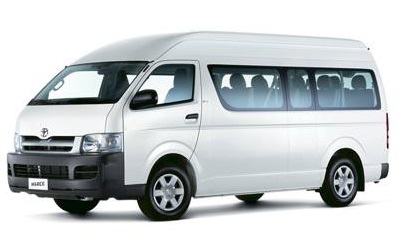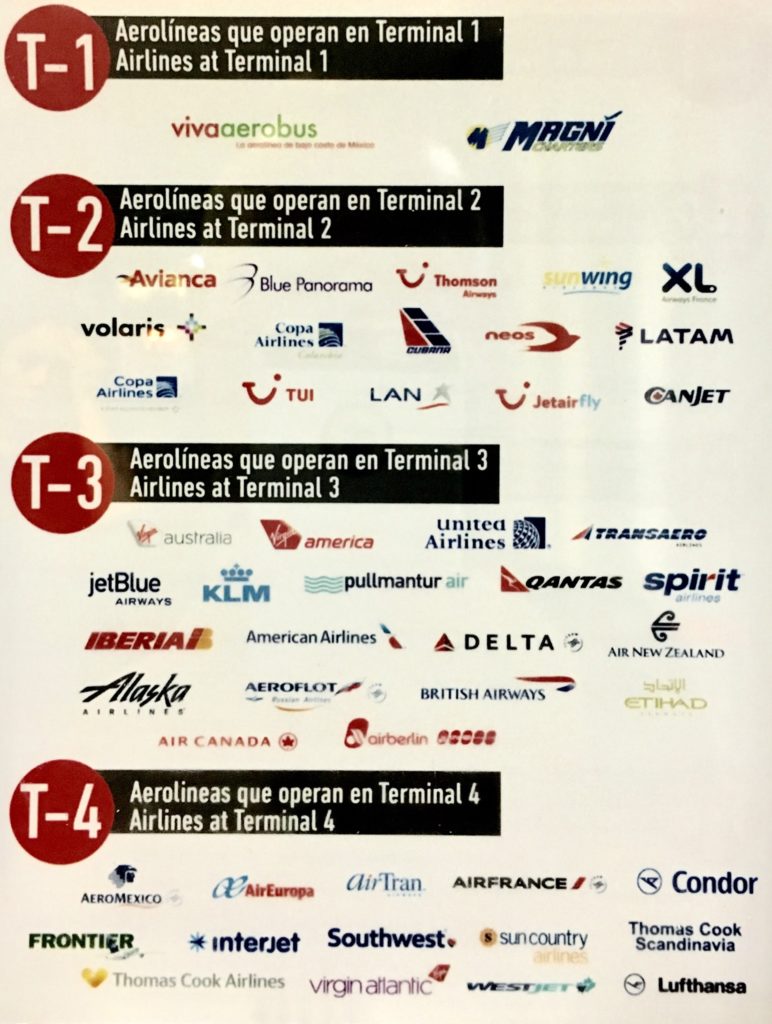 Taking the bus from Cancun to Tulum
Update for travel season 2021: ADO buses have a limited schedule servicing the Cancun Airport due to Covid-19. Be sure to check the ADO website for current times. If your flight does not line up with a bus departure, we recommend this private transportation company for getting to Tulum or wherever you need to go.
The main bus company in the Yucatan Peninsula is ADO. They run just about every bus to the destinations you want to go to. Even the bus stations are called the ADO bus station. So this short and long distance bus company will get your around. To take the ADO bus from Cancun to Tulum you will need to start at the bus station in Cancun.
There are two destinations in Tulum, the downtown Tulum bus station and the Tulum ruins stop. These are about 3 kilometers apart so you want to make sure what stop you want to get off at. Not all busses stop at both locations. There are about 30 buses a day going from Cancun to Tulum. They start in the early morning and to just after 10:00pm. The bus trip takes between 2:05 and 3:20. This is important to note because some busses are more direct. You can check the bus schedule and prices here on ADO's website.
The price for the bus to go from Cancun to Tulum is between about 100 pesos to about 170 pesos depending on which time you go and promotions.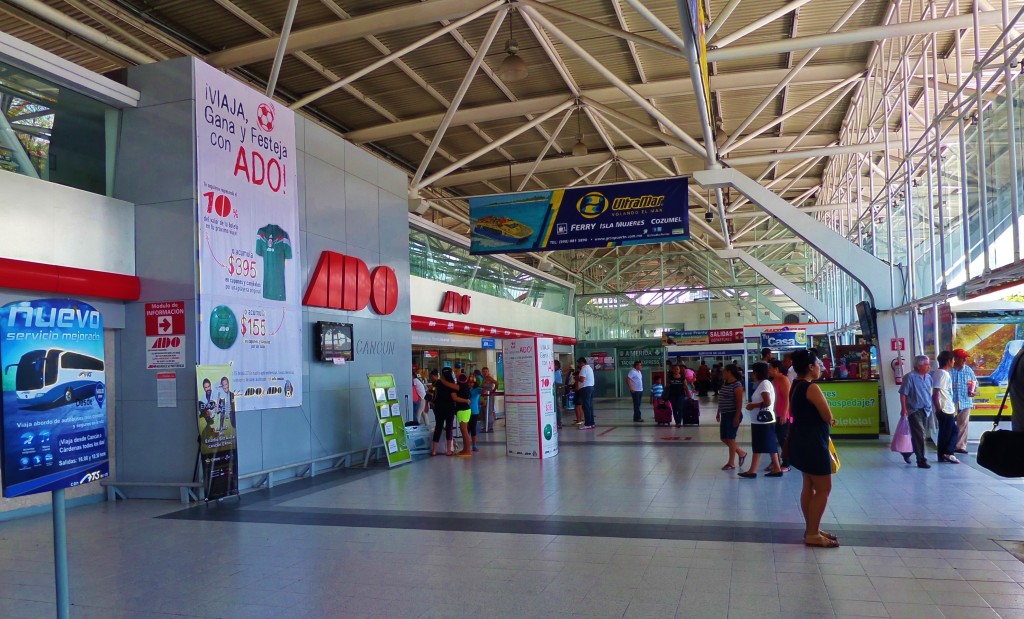 Colectivos for transportation to Tulum
Colectivos are small minivans that pick people up along the highway and will drop you most places you want to go. Note: the colectivos do not pick people up from the Cancun Airport.
The colectivos are a more casual way to travel and more for shorter routes. There are two colectivo services between Cancun and Tulum. If you choose this option you will need to first take a colectivo to Playa Del Carmen and then switch to the colectivos that go from Playa Del Carmen to Tulum. There is not a colectivo service that will take you all the way from Cancun to Tulum.
How to take the colectivos
To take the colectivo you will need to go to the ADO bus station in downtown Cancun. These are just across from the main entrance (see article above about ADO bus station in Cancun).
Colectivos are slightly cheaper than the bus but for doing the route between Cancun and Tulum, we prefer the ADO bus because you have more space and you should be more comfortable. Also if you have more then a small backpack, the colectivos are not meant to carry luggage. The ADO buses do have space for bags.
For more about taking the colectivos see our full article here. This will tell you where you go in Playa Del Carmen and how to connect to the Tulum bound colectivos.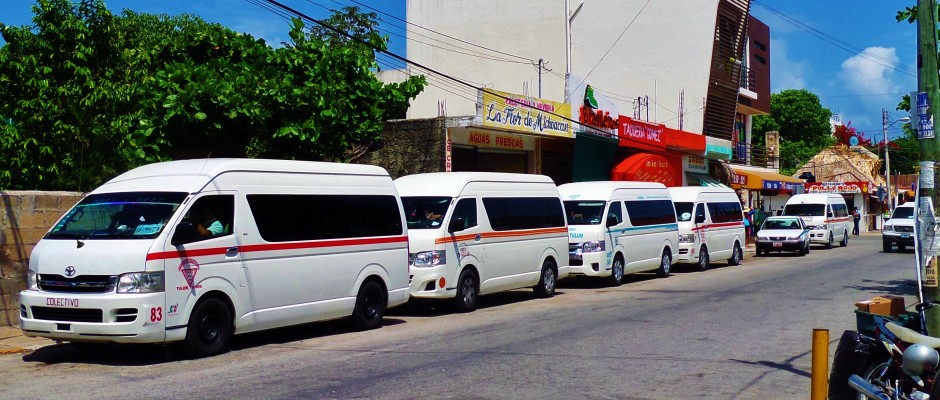 How to go from Cancun to Tulum ruins
If you are staying in Cancun and want to visit Tulum ruins one of the best ways is a tour. A tour will arrange door to door transportation from your hotel. Transportation from the Hotel Zone in Cancun to Tulum ruins is difficult. All public transportation leaves from downtown Cancun. So you will need to get to the ADO bus station. The ADO bus is the best option and most comfortable if you want an affordable way to get there. Buy a bus ticket to Tulum ruins, not Tulum. Not all busses that are going to Tulum stop at Tulum ruins.
For more about visiting Tulum ruins see our guide here.
Driving directions from Cancun to Tulum
If you have rented a car and want to drive from Cancun to Tulum, it is very easy. It is a straight drive on the 307 Highway. When you are leaving Cancun, just be mindful that there are some "topes" speedbumps. You will notice cars slowing down for these. Also when you approach Playa Del Carmen and Tulum you will have to watch for these speedbumps.
There are not tolls on this portion of road. You will pass through a few towns on your way. Mostly in places where there is a larger town like Playa Del Carmen, there are highway overpasses to speed your way. Make sure you take these rather than the local road.
There are about 3 police checkpoints you will drive through. One by the Cancun Airport, one entering and exiting Playa Del Carmen and sometimes entering Tulum. These are just for public safety. They are mainly looking for cars without registration and drunk drivers. Occasionally they pull over a car and ask questions. There is nothing to be nervous about and never should you give money to police thinking it will bribe them. This only feeds corruption. See our full article about driving around the Yucatan Peninsula here.
Did you have a question or comment about going from Cancun to Tulum? Let us know in the comment section below. We would love to hear from you.
Since you are heading to Tulum be sure to check out our map and great tips on what to see and do near Tulum. We also have a great article about the best areas to stay in Tulum with a helpful map here.
If you are interested in getting around in the Rivera Maya, you might want to read our article on how to get everywhere from Playa Del Carmen.