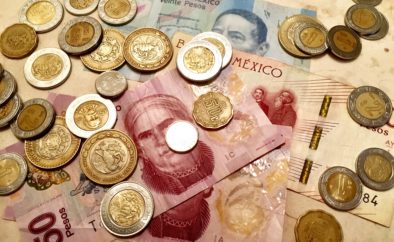 Cost of Living in Playa Del Carmen
If you ask 100 people about what is the cost of living in Playa Del Carmen, you will get 100 answers. The actual answer to that question is just as varied because there are so many factors and each person moving to Playa Del Carmen has a different experience. However, in this article we are going to try to sift through all the variables and help you narrow down how much you need on a monthly basis to live in Playa Del Carmen.
Variables that effect your cost of living
1. How long will be living in Playa Del Carmen?
If you are looking for this cost of living information, you are no doubt looking to live in the area for a short while or on a permanent basis. Some move to Playa for a season, others as a digital nomad and others on a permanent basis. We will say that those that live long term will save about 10-15% of the total cost of living expenses. The saving is due to several factors.
Rent and housing cost are cheaper if living long term. Rentals 6 months or less are often much more per month compared to longer rentals. Cost of transportation and even dinning out cost less if you are a full time resident. Many businesses offer locals discounts, all of these little things add up and your cost of living will be less.
The longer you live in one location the more you get to know it. You will know what "real" prices are and where to buy things. Usually the first 6 months living in an area are always more because you have new money and want to get to know everything. So once you settle down a little, cost will go down.
2. Where you live is a variable for cost of living
Playa Del Carmen can be divided into two parts and then other smaller divisions. It basically comes down to if you want to live in the center and perhaps be car free or living outside of the downtown and have a car or pay for taxis.
For those that are living in Playa short term, having a car can be difficult because you have to sell it or store it when you are not in town. Other variables are having a scooter or just taking public transportation. We will have more information on transportation cost below.
3. How much energy consumption you will have
The cost of energy produced by the government run CFE can have an important impact on your cost of living. This is by far the most costly utility you will pay. Most people pay between 500-3000 pesos a month for electricity. This will vary widely depending on your consumption.
For people that run the air conditioning all the time and are high consumers of electricity, there is a rate called DAC. Once you are in this rate, your energy cost is higher. Low consumers have subsidized cost. See our article about understanding your CFE bill and cost saving tips.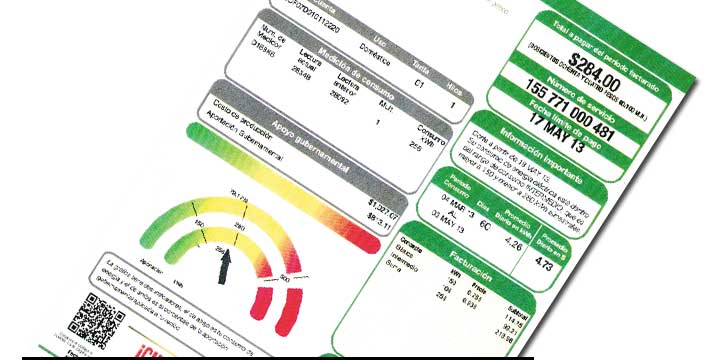 4. The size of your family
Certainly a family of four compared to a couple will have different expenses. Cost of schooling, transportation, food and entertainment are all different. Most cost of living estimates are for a couple, but in recent years we have seen a big increase in families and single people moving to the area. These factors add a lot of variables.
5. How integrated you become
Most expats will tell you that the more you integrate into the culture, the more your cost of living will be similar to other locals and expats that have adjusted. For people that want the same sports channels on their tv and favorite foods in the refrigerator are going to have higher monthly expenses. Imported food, for example, can 20-30% more than in your home country.
If you need to rely on help for translation services or other assistance, your cost will go up. For example, paying for help at immigration, or just visiting business where there is someone that speaks English, you will increase your cost.
6. Will you be working?
Will you be on a fixed income or will you be working? For those that own a business or work online, you might not stick to a budget as much. Those with job might have transportation cost and different cost of eating since you might be away from your home more.
7. Health care cost
For some, for example, Canadians, you are used to having your health care cost covered for you. In Mexico, hospitals are for profit and proof of payment is necessary for health services. In general, costs are very low compared to other countries. For basic medical care, you can see a walk-in clinic doctor for about $3 USD and get generic drugs for a fraction of the cost. Many minor care issues can cost you under $20 USD. A visit to the emergency room in Playa Del Carmen can cost about $500-$2000 USD depending on what services you need. This is a considerably lower cost than many places, but can add up if you pay for everything out of pocket.
For younger people, health care might not be a big concern. Also for those that want to live part time in Playa Del Carmen, having access to your home country for more important care will keep your overall cost of living down. For those under 45 and in good health, many cover health care expenses out of pocket for about $200 USD a year. This includes dental work. This is an estimated average if you spread out expenses over several years.
For those that are going to be living full-time or are advanced in age, many choose a health care insurance plan. These are from international coverage companies and range from basic to covering full medical evacuation. In general, most plans cost a couple hundred dollars a month. Since these have such a wide range and each person is different, we don't recommend one over another. We leave this up to each person to research and see what best fits them.
Government health care
In Mexico there are always options. One of the last options we will mention is the government run health care plans that are available to elderly residents even if you are a foreigner living in Mexico with a residential visa. This option is very basic and will cover most things for free. We will say, however, that most people do not rely on this and it offers very basic service.
As you can see, there is a wide range of cost involved with health care. You can get by with covering your cost out of pocket or getting a health insurance plan. It comes down to what you feel comfortable with.
Cost of Living for Housing in Playa Del Carmen
The two main factors here is if you are going to be renting or buying something.
Cost of renting in Playa Del Carmen
For those living short term in Playa, renting makes the most sense. This means searching for a rental, and this might be harder than you imagine. Be sure to read our article about renting in Playa Del Carmen where you can find a lot of tips. The location is also important where you rent and this will affect your cost of living. In our article about living in Playa Del Carmen we have a good map that guides you to areas more commonly sought after.
Most people want an apartment that is clean, safe, modern and has some amenities. In the central downtown area you will find many apartments that are new condos renting for about 15,000-28,000 pesos a month. This will be a one or two bedroom condo in a newer building will amenities like full kitchens, rooftop access, and possibly a security door person. The cheaper options in the center of Playa for a studio or one bedroom with the basics will start at 7000 pesos. These apartments are found on the fringes of the downtown.
If you are looking for something more budget, the outlying neighborhoods called fraccionamientos (planned communities) can offer apartments or houses starting at about 7000 pesos a month. These areas are mostly local residents and depending on the type of accommodation, you will find many families living in these areas.
Average cost of renting in Playa Del Carmen
So in general, the cost of rental in USD is somewhere between $350-$1000 USD a month. Many of the places in the downtown have a contract fee that is about one month rent. This fee notarizes the contract and makes it a binding document. Most rentals also charge a one month deposit. So these costs should be factored into your rental fees. Most things like electric, cable, and water are extra cost. We will talk about this in another section.
Where you might save a little on the cost of living in Playa Del Carmen is the fact many apartments come furnished or semi furnished. This means many are move in ready and you don't need to have a lot of furnishings. This is good because many people are moving from out of the country and arrive with just a suitcase.
Cost with buying property in Playa Del Carmen
If you are planning on living full time in Playa or just part of the year and renting out your place the rest of the time, buying a place can make sense. Since most people buy condos, it is important to factor HOA fees into your budget. Older condo complexes can cost as low as $30 USD a month while newer places can have fees closer to $100-200 USD a month.
Property taxes are very low in Mexico. Most places will range somewhere between $100-$500 USD a year. The other expense with ownership is the bank trust or fidecomisco. This is a yearly fee for non citizens owning property within 50 km of the beach. These fees are about $900-$1500 USD a year.
Maintenance is much less in Mexico. Many of the condos are newer and require much less maintenance. If something is in your condo, usually this will fall on you to pay for it and not the condo association. For most basic things, you can have a repair person come for $25 USD and get the work done.
Average cost of buying a place in Playa Del Carmen
So how much are condos in Playa? What about a house? These have a wide range of prices. In general the starting price for a one bedroom condo in the downtown is $160,000 USD. If you want something with a beach view you are looking at a starting price around $350,000 USD, and that is a view, not beachfront.
Most houses are out of the center and in private communities. Most houses are in middle class neighborhoods. Row homes are the cheapest and start around $60,000 USD and go to about $150,000 USD. This might seem like a steal, but you have to look at the details, because many come as a basic unit and there are extra cost like kitchen cabinets or closets.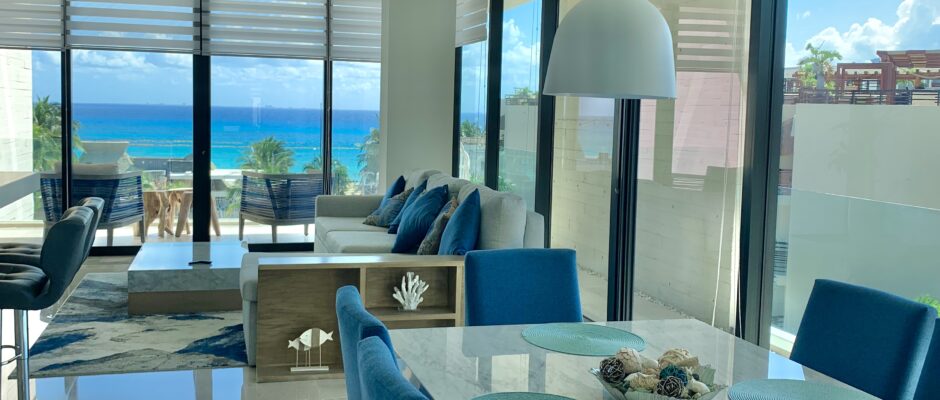 Transportation cost
As we mentioned above, where you live will affect your transportation cost. Most longer term residents have a car and a place to park it. Those living short term can get by without a car. We will break down the cost for both options.
Car and scooter cost
Most people will buy a car in Mexico since importing a car can be expensive and a little complicated. Cars sell for similar prices to most other countries. You will find more economical models, though, for example, many cars are manual drive and not automatic in Mexico. See our guide on buying used cars in Playa. It should be noted that leasing a car is not that common in Mexico.
Gas is about 20 pesos a liter. This is much cheaper than Europe, but similar or a little more than the United States. To fill up the average tank this will be about 600/800 pesos.
Maintenance is cheaper than most other countries and since many buy a new vehicle, there is some maintenance included for the first few years. Insurance is generally cheaper, but a foreigner rarely gets the deals that locals get on prices. This is because many discounts come with job affiliation or with history of coverage. Most people pay around 7000-10,000 pesos a year for basic coverage.
Scooters or motos as they are commonly called, is another option to get around. Parking is much easier and gas is only a few dollars a week. This type of transportation is affordable but has some setbacks with safety. See our complete guide to scooters here.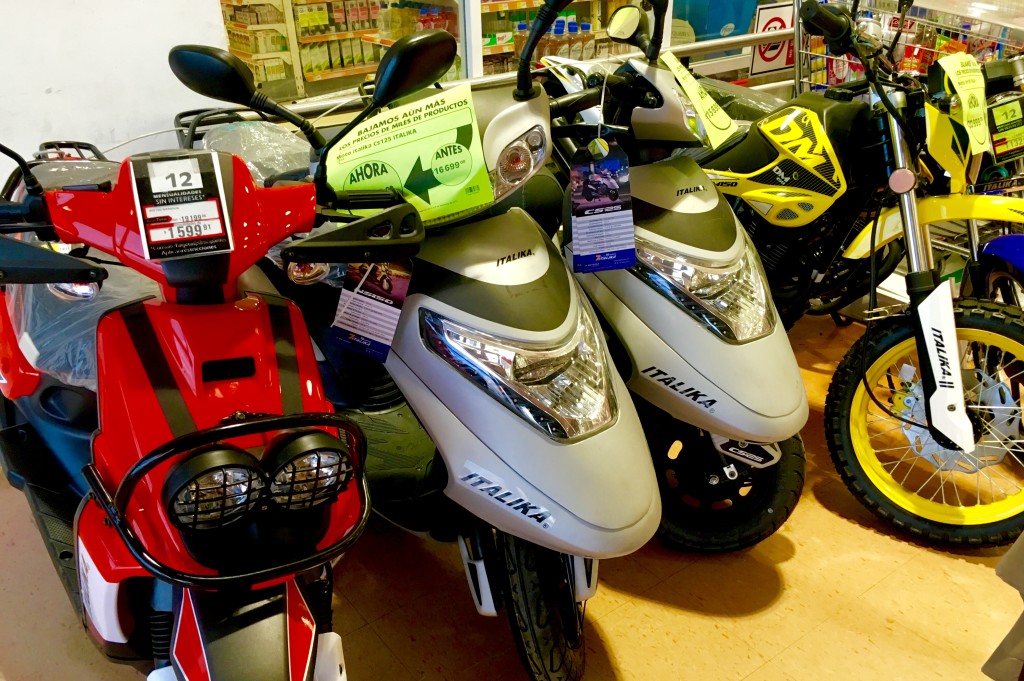 Public transportation cost
Taking a taxi around all the time can add up. Each trip in the center only is 35 pesos. If you are grabbing groceries, then the cost is more from a taxi stand. See our taxi price guide here.
Public transportation includes buses and combis (small mini vans). For most people, you don't want to rely on these all the time because they are slow and often full. Prices are considered cheap are are about 7-10 pesos each trip depending on how far you are going. See our public transportation guide here.
Groceries and Eating out cost in Playa Del Carmen
This is one of those areas where you can save a lot of money compared to where you might live now. Most people enjoy about a 30% discount on what they pay for groceries. Even if you are into organic and specialty foods, these can all be found at lower prices. Check out our grocery store guide for more information about shopping in Playa.
Eating out at restaurants
Most residents don't make it all the way to 5th Avenue to go out to eat. This is normally for tourists that pay tourist prices. However, there are a few places locals like and feel they get a good deal. Overall, dining out is about 20-25% off prices in most other countries. A minimum cost is about 150 pesos per person for a basic meal out. A nice dinner can start at 300 pesos and go to about 1000 pesos for a really special night.
How often you eat out will really affect your cost of living. We will say that if you don't eat out a lot, you just might find yourself going out more in Playa because it is more affordable. See our guide to restaurants in Playa Del Carmen here.
Fixed cost of living in Playa Del Carmen
Here are some of the little things that are pretty much fixed for everyone in Playa.
Cable internet and TV $600 pesos a month.
Water and sewer $250 pesos a month.
Gas. Many places use gas for hot water heater and cooking. Gas is not that expensive. It will depend on how much hot water you use and how often you cook. You can budget about 100-150 pesos a month for gas.
Cell phone service. Since most people don't have a landline, cell phones are the most common service to use. On average it cost about 600 pesos a month for a decent plan.
Laundry service. It is very common to drop off your laundry for a wash and fold service. Most charge about 14 pesos a kilo. Weekly two people can spend about 200 pesos on laundry service.
Tips, this is something little different you will have to get used to. Tips for bagging groceries and other services. See our guide on tipping here.
Extras to budget in if you want these things
Gym memberships in the downtown cost about 800-1000 pesos a month. Other places in Playa as low as 200 pesos a month.
Entertainment, like going to a movie can be had for about 40-80 pesos a ticket.
A weekend getaway can be pretty inexpensive. Once you get out of Playa and into areas a little less touristy, prices go down a lot. See our weekend guide for locals.
Driver's licenses range based on what visa you have. You can get a license based on a tourist visa for only the time you are allowed in the country. People with temporal or permanent visas can choose up to a 5 year license.
Visa cost. If you are living in Mexico on a temporal visa, you will need to factor in the cost. This will also be affected if you hire someone to help you get it each time. This can be about $300-400 USD a year. For those that get a permanent visa you only have a one time fee.
So what is your cost of living?
As you can see, there are a lot of variables. Overall though most will say that if you are a single person, living off $1000 USD a month is very doable. Couples with $1500-2000 a month will live a comfortable life. There are many levels of living to be found in Playa Del Carmen. There are people that live very basic and enjoy the beach each day with meals costing about $15 USD a day and others that have a life out of a Miami fashion magazine. Part of the great thing about living in Playa Del Carmen is the extent you can enjoy it. The beach, sunshine and great vibe are free to all, it is all the other stuff that will depend on what you are looking for.
We hope this guide has helped you. If you have any more questions or comments, please feel free to leave them below. Also be sure to check out our article about how much cheaper to live in Mexico, or our many guides for the area here