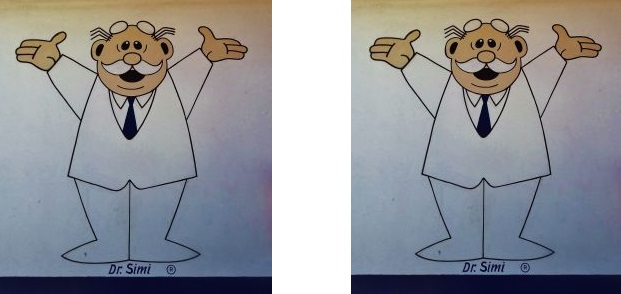 Hospitals in Playa Del Carmen and Medical Care
If you are going to be spending some time in Playa Del Carmen it is a good idea to familiarize yourself with medical care options in the city in case you every need to use them. In a worst case scenario, you do not want to be choosing a service to go to right after an accident. Prices and quality of service vary greatly, so we are providing this article to give you a general overview of what is available at hospitals in Playa Del Carmen.
Note: Hospitals are for profit in Mexico. This means you need proof of payment before getting service. For tourists it can be good to buy travel insurance to cover an unforeseen occasions. Medical evacuations can be very costly.
Medical care for tourist
If you are staying at an all inclusive hotel there will be basic medical facilities available. If you need something else basic, see below about going to a pharmacy for medications or basic care. The general attitude toward guest to Mexico is with great care, priority is given to making sure guest have excellent care. This attitude is reflected by ambulance drivers, doctors, hotel employees and hospitals. You are not seen as just an opportunity to make money but genuine care is given towards visitors. In fact tourist can receive better treatment then locals which is good for tourists, but not exactly fair.
Basic medical care in Playa Del Carmen
Lets start with basic care. You will be pleased to know that it is very easy to receive a look-at from a doctor, same hour service and cheap! Attached to most pharmacies are consultation doctors.
Similares Pharmacies are the most common and are recognized by the Dr. Semi cartoon doctor. (There are more of these concentrated in the South end of town near Juarez Avenue but can also be found on 30th Avenue for example at 18th Street and 34th St. ) Prices are about 45-60 pesos to see the doctor. The rate is higher in the late night hours, but who cares at these prices! Everything is a-la-cart, meaning, if you need a blood test or something else, there is a price list for that. That really is a great deal. If you use these services and need to get a prescription, it can be extremely convenient. The doctor will give you a prescription and you walk around to the pharmacy and get it filled.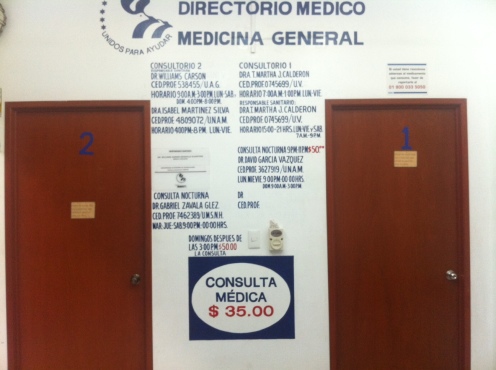 If the prescription is an injection, you can go back to the doctor and they will administer it usually for 20 pesos.
The expertise of the doctor can vary, but basic care this is a great option. Most doctors speak Spanish with very little English and with the amount that move around it is hard to say where the English speaking doctors are. The good thing is that Latin medical terms and basic Spanish can get you by and a little antibiotic or pain pills can get you through most ailments.
Take note: A shot in the butt is a very common treatment for pain, muscle aches and fever due to small infections. The drug is called diclofenaco and very popular in Mexico. It is a nonsteroidal anti-inflammatory drug (NSAID). So get ready to pull down your pants and get your medicine! Medicines usually cost in the 200-300 peso range. They often will recommend vitamins and a few items on your sheet. What you buy is up to you.
Tip: Getting medicine in Playa Del Carmen is better at air conditioned pharmacies. The strength of medicines is reduced when not stored at proper temperatures.
Clinics in Playa Del Carmen
If you need to get test done there are clinics like the one pictured to the right here that will do all your testing for you. These clinics give you professional printouts of your diagnostic results. This clinic is located on 30th Avenue between 4th and 6th Street.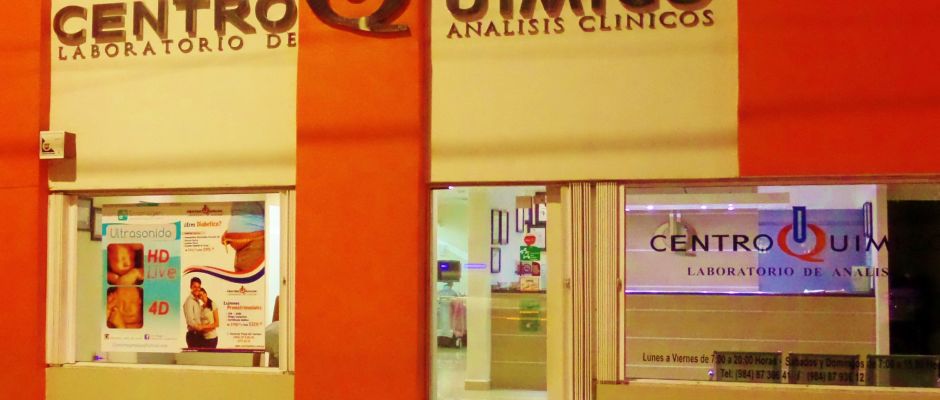 If you work in Mexico, you will have basic medical coverage called IMSS. All employers are required to pay into the system and it is like a socialized form of medical care for Mexico. We mention basic because the IMSS hospitals are not extravagant and will require you to produce a lot of paperwork and will also require a lot of time and patients.
A lot of the time when you go you get the famous "shot in the butt" then you are to rest and come back in a day or two. Fortunately most health issues heal themselves and the rest does you good. The good thing about IMSS is the fact that they have to pay your salary while you are out of work if you got injured at work, so it is in their interest to get you better and back to work. The bad thing about IMSS is you will spend at least half a day waiting there and multiple visit, it is almost like they don't make it easy for people so it will discourage people from faking it.
IMSS has two hospitals in Playa Del Carmen. The older of the two is located on 30th Avenue between 4th and 6th Streets. This hospital does not have a lot of specialty services and is more of a general medical care center for people with IMSS. There is a new IMSS hospital in the north end of Playa that has specialist like physical therapy, gynecology and other specialty areas of medicine. This hospital is by far the better one.
Hospitals in Playa Del Carmen
For those that do not work in Mexico and are not covered by IMMS or do not want to go there, here are a few options for you. All of the listed hospitals and clinics will work with insurance providers. Playa Del Carmen is about on par now with services available in Cancun. Many expats have found that for major medical care or extensive health issues, Star Medica in Merida is the best service in the Yucatan Peninsula. It is three hours away from Playa Del Carmen but gets glowing reviews and has world class facilities. Star Medica now gets international people seeking its great services and is growing in medical tourism.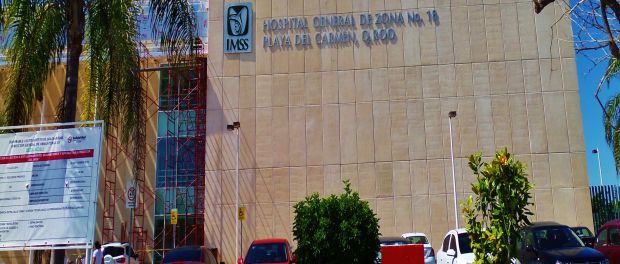 Tip: When going to a hospital in Playa Del Carmen, if you are a resident and have identification, mention this, you may benefit by being charged a little less.
Hospiten Hospital
This is considered the best hospital in Playa Del Carmen. It is the largest and has the most advanced care center in Playa. With that being said, you will also be paying high rates. English is well spoken here and this hospital is used to treating tourist and foreigners living in Playa Del Carmen. Services and specialties include: Emergency room, general surgery, pediatrics and pediatric surgery, dermatology, plastic and reconstructive surgery, diagnostic imaging, radiology, gynecology, internal medicine, trauma surgery, orthopedic surgery, urology and general medicine.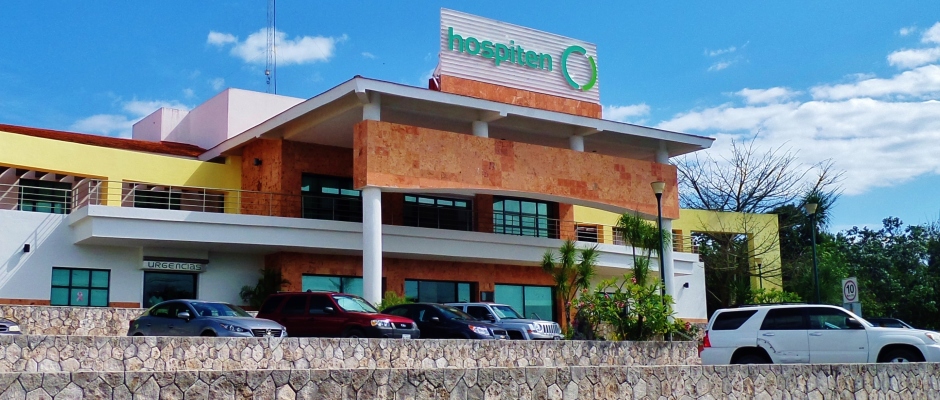 Hospiten is located on the Carretera on the south end of town by Centro Maya and is backed up against Playacar Phase 2. The exact address is:
C. Balamcanché Lote 1, MZA.30, Carr. Federal
77710
Quintana Roo
Playa del Carmen, Mexico
Phone
+52 (984) 803 10 02
CostaMed
CostaMed is another hospital center when you can get almost a full range of services. English is spoken. They offer about the same services as Hospiten and also dental. If you are drunk downtown and need to go to the hospital they often take you here.
Location
They also are on the south end of town on the Carretera.
Carr. Federal, MZ 285, LT 7, entre 27 y 23, Edificio Progreso,Col. Ejido Sur, Playa del Carmen, QR, Mexico 77712
Phone
984.803.7777
Website: Their website is very easy to use and is bilingual.
Amerimed (formerly Hospital San Carlos)
This hospital in used more for locals but is better then
IMSS
but not as extensive in services as the other two hospitals mentioned above. This hospital might be a good option for a sprain, fracture or something that needs minimal care but more care then a clinic.
https://www.amerimedplaya.com/
Location
This hospital is also on the Carratera located between Juarez Avenue and Constituyentes Avenue.
Phone
+52 (984) 206-5450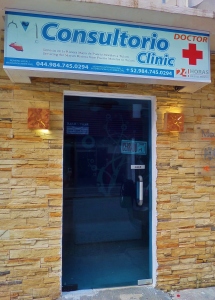 Clinics in Playa Del Carmen
Here are two clinics that are in the center of Playa Del Carmen. These are more for tourist and provide a slightly higher level of service (and cost) as the pharmacies listed above.
Consultorio Clinic
Calle 20 between 1st Ave and 5th Ave.
Hours
On call 24 hours a day but doctors offices are normally from Monday- Saturday 9:00am-6:00pm
Languages: English, Spanish, and Italian.
Phone Website
Playa International Clinic
This clinic is popular with divers because it has a hyperbaric chamber. They offer medical care for SCUBA divers suffering from decompression sickness and arterial gas embolism, along with medical check-ups and consultations with medical staff. Non-emergency ailments in divers (ENT, gastrointestinal infections, respiratory problems, fitness to dive physicals, etc. HB
…
OT (Hyperbaric Oxygen Therapy) to treat patients with non-diving related ailments: burns, non-healing wound care, crush injuries, traumas, and carbon monoxide poisoning. In a pinch you can go here to get some basic medical care. You can even get injections administered for 25 pesos if you are on a prescription for medicine, just take your prescription.
Location
10th Avenue near the corner of 28th Street. (between 26th and 28th St)
Phone
984 803 1215 Emergency number: 984-873-1365
Hours
Emergency hours 24 hours a day. Office hours 8:00am-8:00pm daily.
We hope this list helps you become more familiar with hospitals and medical services in Playa Del Carmen. Lets hope you don't need them but now you are a little more prepared. Since everyone's needs are different, please consult each facility to see what might fit your needs.