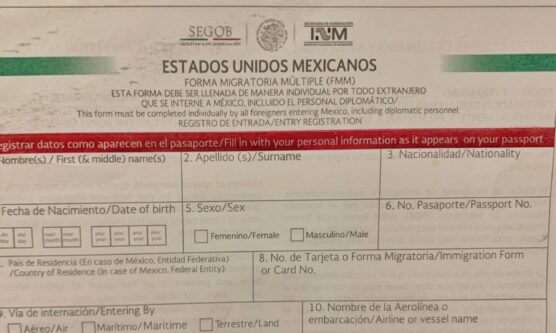 Changes to Mexican Immigation Policies
For years, Mexican immigration has set the length of tourists stays up to 180 days. Most people got 180 days written on their tourists visas, which was enough for a trip or spending winter in Mexico. This was a very generous time for people to come and visit. However, there is a changing landscape and we thought we would update you on the current situation. Two significant things have changes that you should know about before your next trip to Mexico.
Tourist visas are not automatically issued for 180 days. Some people have gotten as little as a week. It is up to the immigration officer and will mostly likely be based on your answers to questions and your past visiting history. If you do not have a return ticket, booked accommodations, or if you have a history of coming for long stays each year or back to back, you can expect some extra examination. It is best to state how many days you wish to stay for.
Immigration checkpoints. This is the second thing that has been implemented recently. It is required for people to have their tourist visa or residential identification with them at all times. Copies are not official and can be refused. People have been detained and some deported for overstaying their tourist visas. Some of the reasons for the checkpoints is the amount of people that have come to Mexico in recent times. Some people are overstaying tourist visa and working illegally, some enter illegally and others just overstay. In addition to random checkpoints, some transportation is asking for your tourist visa or residential visas to travel within Mexico.
Because of these changes that can affect tourists and people who want to stay long term in Mexico, we reached out to a well liked immigration specialist that has helped many of our readers. Milly Arceo owns her own company that assists people get temporary and permanent residential visas among other services as well. We asked her what her thoughts were on the current changes and what advice she has for people traveling to Mexico or looking to move to Mexico. Below is what she suggests.
Advice from and immigration specialist
In these times of covid-19, the influx of foreigners emigrating to Mexico has increased its levels by 50%. People from all over the world chose to visit (or stay for a long period) Mexico due to less covid-19 restrictions. This however has created an extreme strain on the system, and the government of Mexico has realized this, hence it has implemented new standards. Before, any visitor to Mexico was granted 180 days of stay on a tourist visa, now visitors are asked about plans and even evidence of stays or return tickets. The amount of days for the stay in Mexico is at the discretion of the immigration agent in the airport.
The main reason why having a temporary or permanent residence in Mexico are for those that wish to remain for a long time in Mexico. If your idea is to come to Mexico year after year and spend the winter in Mexico, I highly recommend applying for a residential visa. Mexico offers the residential visas with less restrictions than many other countries, including the amount of days you need to spend within Mexico.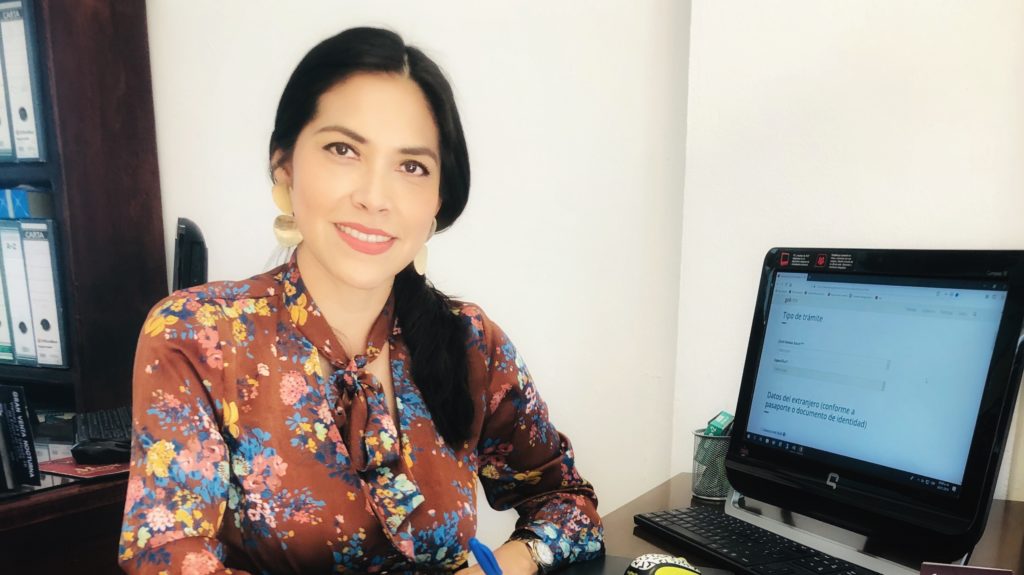 What is the advantage of having a residency in Mexico?
Here are just some of the benefits of having a residential visa for Mexico.
If you have a property, I highly recommend having a residential visa, due to taxes. Most people buy a property to rent out part of the year or as an investment. Having a tax id for Mexico can allow you to reduce your tax burden and you can possibly write off expenses related to your property.
You will not be questioned every time you enter the country and you will not have to be concerned about not getting the amount of days you want to spend in Mexico.
You can open bank accounts and you can have vehicles and motorcycles in your name.
Residents often get discounts at local restaurants, transportation and parks.
If your goal is to eventually get Mexican Citizenship, having a residential visa is a stepping stone for getting citizenship.
You can also protect yourself from further changes to tourist visas and be assured your spot in Mexico.
What type of residency is best for you?
How do you know which is the best residency for you? For most people, the best is a permanent resident visa, but not all people reach the financial amounts that the law requires or the consul in the interview thinks that you are too young to apply for it. My recommendation as an expert on this issue is that no matter what residence you obtain, the most important thing is to start now. I believe that this is only the beginning of the restrictions and changes (see our article about permanent vs. temporary visas for México here).
How do you get started getting a residential visa in Mexico? First, you can look at the legal requirements on the official Mexican government website. If you meet the requirements, you then set up an appointment at the nearest Mexican consulate in your home country. Then once approved, you have a certain amount of time to enter Mexico and then finish the process at the one of the immigration offices. This is where you might like an immigration assistant to guide you through the process. This can be helpful because of the multiple times you need to go to the immigration office, complicated forms, and to save your from costly mistakes.
Other changes to getting residential visas for Mexico
Normally people try to book an appointment with the consulate that is closest to them. Some are traveling and make appointments at other offices or because the reputation on one consulate is easier, some choose one of these. Something that has been noticed recently, several consulates are already putting restrictions that only residents of their state can apply at their consulate. So if you are planning to visit a consulate that is not in your state, be sure to check first to see if you can apply there.
More information about visas and updates
Here are two local resources where you can check what is going on with news and peoples questions. Both of the links are from Milly Arceo.
Facebook page: https://www.facebook.com/Legally-in-Mexico-404247036321852/
Facebook group about immigration: https://www.facebook.com/groups/667130964249611/