Uber arrives in Cancun Mexico!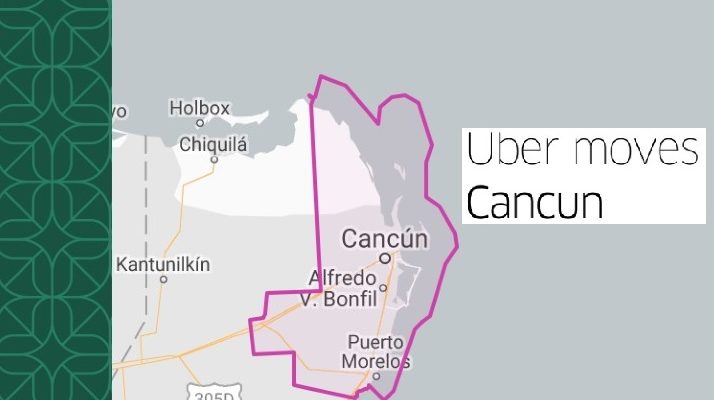 Uber arrives in Cancun Mexico!
After a long wait many people are excited at the arrival of Uber in Cancun. This is a gateway for the Rivera Maya and we expect this service to expand to Playa Del Carmen and other parts soon. Cancun Uber is going change the way people move around the city (we will keep you updated if Uber expands to Playa Del Carmen).
While Uber is just beginning, it will catch on fast and there will be more drivers available for service to customers. We have used Uber in other parts of the world and it is a highly recommended service. Not only is it in newer cars that are clean it also has drivers are friendly.  The prices are already know before you get in and every one is a confirmed user.
Get your first ride for on Uber!
Are you new to Uber? Do you want to have your first ride for free? Have you been putting off joining Uber because it was only in other places? Now is your chance to see what all the excitement is about.
How does it work to get your first ride free on Uber in Cancun?
First click the link below and it will take you to Uber's website. This is a special invite we have for you.
This is for first time users to sign up. Already have an account? Well sign up a family member so you can enjoy the savings!
Enter your information and then just download the Uber app.
You will have a credit up to 150 pesos for your first ride. This will be valid for three months.
How much does it cost to take Uber in Cancun?
This is the really exciting part! Since these are independent contractors that use cars to transfer people to one location to another, it is much cheaper then a taxi or even some of the shuttles. Here are some sample fares you can get in Cancun.
We chose some of the popular routes and destinations in Cancun. What is really exciting is that previously with a taxi these trips would have cost much more, maybe even double the price. Uber in Cancun is going to change how people get around and make it much easier for people to visit locations.
Cancun Airport to ADO Bus Station in downtown Cancun- 116-152 pesos.
Coco Bongo in the Hotel Zone to Mercado 28 in downtown Cancun- 71-94 pesos
Aventura Water Park at the bottom of the Hotel Zone to Coco Bongo at the top of the Hotel Zone-93-122 pesos
Screen shots of estimates Uber rides in Cancun
The above mentioned routes and estimated prices are screen shot below. Most of the rides we choose are longer distance rides. For those that transport around Cancun you will know that there is limited pubic busses that service some of these routes and times can be over 1/2 hour for some trips. Now with Uber you can schedule your ride and take a private car. This will having you arriving at your destination in comfort and affordability.
Have you taken Uber in Cancun? How was your experience? Please tell us and other readers in the comments below. We would love to hear from you.