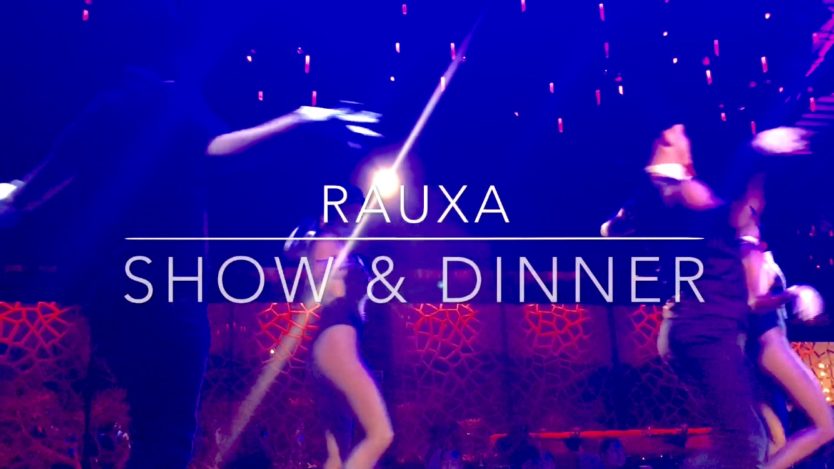 Rauxa Show and Dinner Theater
Rauxa is a new dinner show that presents itself here in the Riviera Maya. This is a permanent show that you can go to and enjoy a night out. What is the Rauxa show like? We tell you all about it here and be sure to watch our video!
Note: The second season of the Rauxa Show is now open in the Riviera Maya. Here is our article and video of what you can expect.
Our video introduction of the Rauxa Show
Since words alone cannot describe the night you are in for when you go to the Rauxa show, we made this video for you. We think you are going to like it!
What is the Rauxa show all about?
This is not just a dinner show to fill time while you have a night out. This is a high level show that is well thought out and creative. The Rauxa Show is not a hotel show that they are passing off as a diner show. Rauxa stands on its own as a good show that is worth the money to go see.
The show derives inspirations from the live cabaret shows, pop culture, rock culture, physical talents, the sensual side of humanity and much more. This is a tour in the mind of the creative director and you never know what is coming next. We purposely did not include everything in the video because there are some surprises. At times it was hard to eat the delicious food because there was so much going on in the show.
Because this show is so well done and entertaining we recommend this show for people that are looking for something like this. This show is good for adults, couples or groups.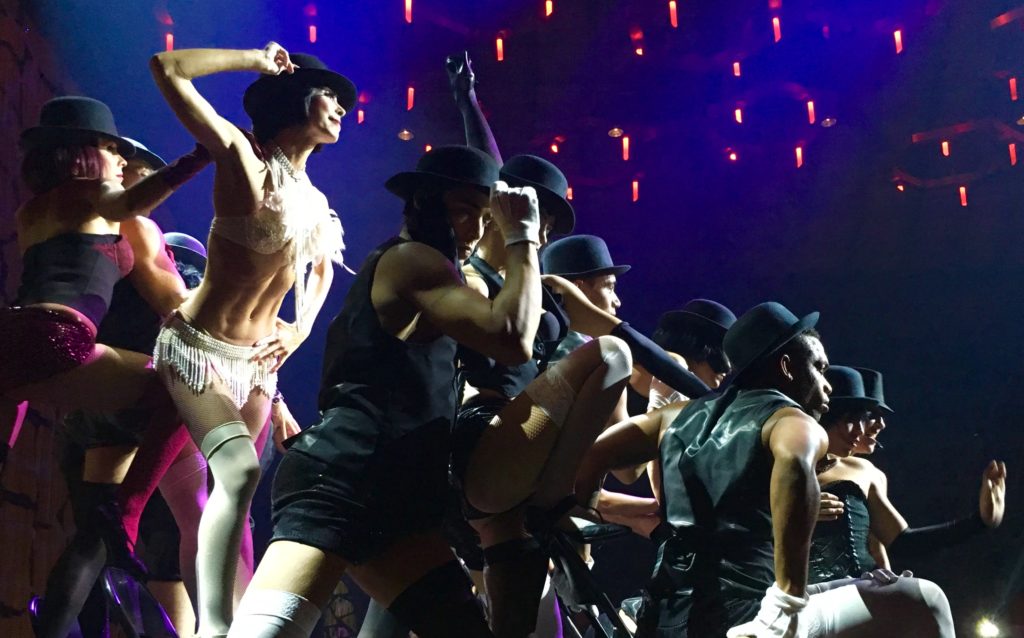 Dinner and menu during the show
When you are seated your waiter will come with a menu for you. Here are your options:
Starters: a funky collection of mini rolls, fried vegetable chips, cheese and pumpkin seed lollipops and other finger foods.
Appetizers: choice of a seafood ceviche salad, duck confit, or the vegetarian option of jicama tacos.
Main Plates: Angus streak with sweet potato puree  or Sea bass with vegetables, or the vegetarian option of wild rice and vegetables.
Dessert: A mix of different textures and temperatures. You will taste chocolate mouse, peanut bits and frozen lime ice cream among other taste.
Bottled water is served on the table and a wine service accompanies the meal.
Show times
7:00pm-8:00pm The Rauxa Theater opens and you are welcomed with a cocktail. Artist will mingle with the crowd and the madness begins. You will start to see that this show is different.
8:00pm-10:00pm The show begins and so does dinner. Well choreographed is the placement of food and the progression of the show. Get ready for a non stop show and a few surprises.
10:00pm-12:00 The Rauxa party starts. A DJ starts playing on the stage and guest are invited to dance and have fun.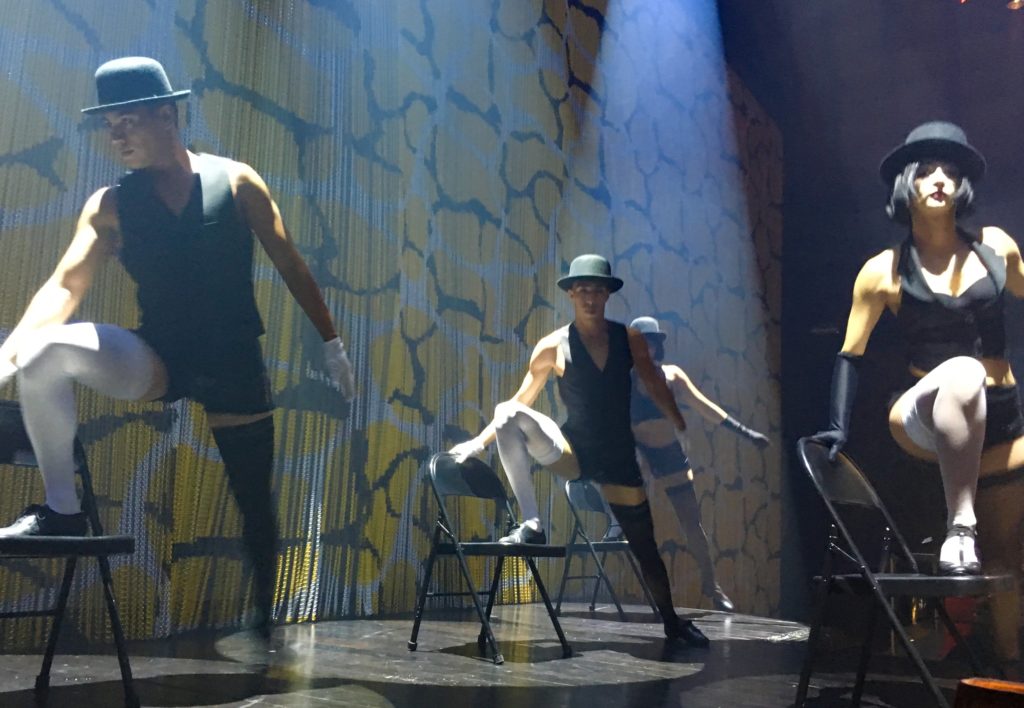 Booking tickets and ticket prices for Rauxa
To see options for tickets you can visit the official website here for the Rauxa show.  Make sure you check all the options to see what might fit you best.
How to get to the Rauxa Show
From Cancun and Playa Del Carmen: Drive south on the 307 Highway. About 5 minutes past Puerto Aventuras you will see the Catalonia Royal Tulum Hotel on your left. You will need to go just past the hotel and loop back at the next return. This drive from Playa Del Carmen will be about 18 minutes.
From Tulum: Drive north on the 307 Highway to the Catalonia Royal Tulum Hotel. This hotel is about 30 minutes from the center of Tulum.

Have you been to the Rauxa show and dinner? Let us know what you thought in the comments below. We would love to hear from you.