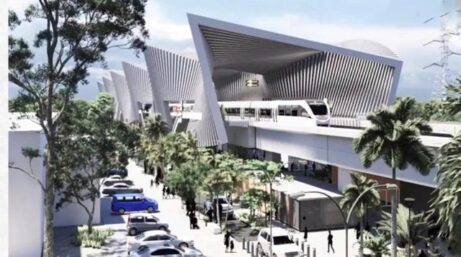 The Train Maya project is chugging along
If you have been in the area of the Riviera Maya for a little while or follow along online, you will know to take infrastructure projects with a gain of salt. Meaning, you might believe it when it is built. Plans come and go, and many don't make it to completion. So when the Train Maya project was first announced, and then stalled, and then delayed, you might still be critical in thinking it might not happen. But, the Train Maya is under construction and advancing along. It is impacting travel now and we wanted to give you an update on how things are going.

What is the Train Maya Project?
The Tren Maya (as it is called in Spanish) is a 1500 km tourist train that would connect the popular beaches of the Riviera Maya to towns, archaeological sites and many tourist destinations in the Yucatan Peninsula and beyond. The train will create a circular route through the states of Quintana Roo, Yucatan, Campeche, Tabasco and Chiapas. There will be 15 or 16 stations along the route. The project was proposed to bring jobs, development, infrastructure, and to draw tourism into the Yucatan Peninsula and nearby states. The Mayan Train will cost about 7.4 billion USD and it is estimated to take 4 years to build. Although sections of the route can be opened when finished. For more about the Train Maya, see our article here.
How the Train Maya project is affecting transportation now
Since the train will more or less follow existing highways, there are some disruptions in transportation time. Below are some of the routes being affected now.
Traveling between Cancun and Playa Del Carmen
Parts of the 307 Highway between Playa Del Carmen and Cancun have been under construction. This has caused bad backups in traffic since this is the only road that runs up and down the state. Since there can be delays, here is a big tip for you. If you are going to Cancun or going to the Cancun Airport, check google maps for the time between destinations. It is near live results on time. You can see if there are delays and if you need to plan on leaving early for the airport. Of course if you book a reputable private transfer, they will be monitoring the traffic and will try to mitigate any delays with an earlier departure to the airport.
Traveling between the Rivera Maya and Valladolid or Chichen Itza
If you are going to drive between Cancun or Playa Del Carmen going on the 180 toll highway toward Valladolid you might encounter a few small delays. The divided highway that runs across much of the peninsula is practically being rebuilt from scratch. The highway is moving to one side, making it a four land road with a concrete divider. The southern side of the highway is going to be transformed into the train side. For more details about driving between Playa Del Carmen and Chichen Itza, see our article here.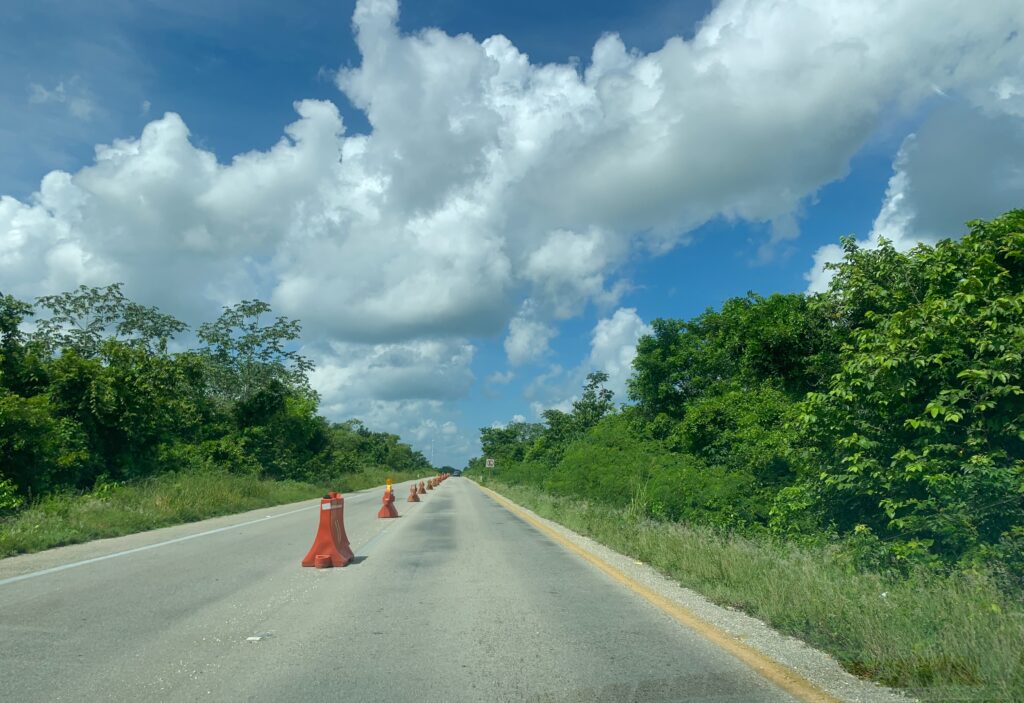 Sections of the highway are being converted as we speak. This creates several stretches where the highway is one lane in each direction. This can slow traffic from the 110 kmh speed limit to 80 kmh. You can expect the trip between Cancun or Playa to Valladolid to take 10-15 minutes longer. It actually is not that bad because it breaks up a really boring stretch of highway with a view of the construction.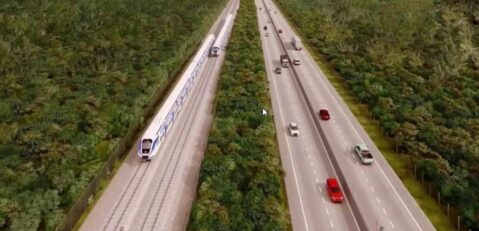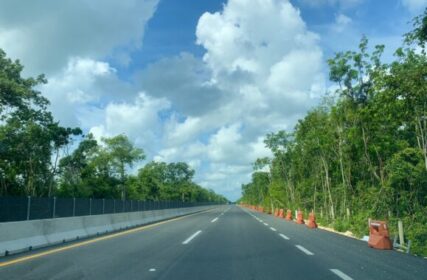 How the Train Maya is affecting real estate and development now
Usually with any large infrastructure project, it has an impact on the real estate market. Places that are connected more easily rise in value and shifting tourism business creates new winners and looser. So how is the Train Maya affecting things now? Here are some examples.
In the Riviera Maya
In general, everyone between Cancun and Tulum have been expecting the train and no new areas are really opening up. Final decisions on exactly where the stations will be have not been announced yet. We feel this will have a minimal impact in places like Cancun and Playa Del Carmen. In smaller towns like Puerto Morelos the property with proximity of the train station will become more valuable. Smaller towns have more commuters going to larger towns.
Properties that are close to transportation hubs will be better geared towards apartments for locals. Having access to work in other parts of the Riviera Maya with a fast and affordable train will make these areas more attractive. In Playa Del Carmen the train will pass along the 307 Highway. The immediate area of the train station is proposed store fronts. Just how well this area is planed will make the difference between just a stop with taxis and vans waiting or a new neighborhood hub that will spurn some local development. The area west of the 307 Highway in Playa is already more industrial and has high tension wires crossing it, so we don't envision this area benefiting greatly from new development.
Developments in Bacalar
Bacalar is the biggest winner when it comes to the Train Maya. Bacalar has been a small town that was a getaway spot for wealthy people of Chetumal and the few passing tourists. It has been growing in popularity with many residents of Quintana Roo and garnishing new higher end tourism that wants a tranquil place with a little luxury.
Part of the reason Bacalar has not grown as much is the proximity to transportation. There is an international airport in Chetumal, but this airport is only important for a domestic connection and no real international flights that connect it with populations that would visit. Bacalar is about a 4 hour drive from the Cancun Airport. The distance is the biggest obstacle that really puts a damper. With a fast train connection, the boring drive will be done with and people can arrive refreshed.
Having the train Maya pass through the area means it is able to bring tourism from both the popular Riviera Maya area and bring national tourism from Campeche, Tabasco and Chiapas. There are also plans to open a large Mayan archeological site near Bacalar that will bring more attention to the area.
Bacalar has some pretty interesting developments underway now. Bacalar is kind of the next Tulum with a focus on nature and eco chic design. If you have thought about investing in this area, a good person to contact is Sebastian. He is a realtor that has his finger on the pulse of new projects in the area. Below is his email. It is good to include your phone number and best time to reach you in your email for a better response time.


In Valladolid Yucatan
The past five years have been very good to Valladolid in terms of tourism. Valladolid sits in the literal crosshairs of the highways in the center of the Yucatan Peninsula. All tours that leave from the Riviera Maya going to Chichen Itza pass though Valladolid or the area. This alone has created a bustling center of town when all the buses roll through. There has been a boom in new hotels and restaurants also. Most of this has been due to growth and forward thinking people that have invested in the area.
Besides the upcoming Train Maya that will pass through Valladolid, Xcaret has built a new park in this area that will open soon. When Xcaret purchased land years ago for the project, real estate prices shot up in the center of town. Most owners were speculative and raised prices to almost absurd levels, mostly out of reach of the average buyer.
Since prices have been high a few years in Valladolid, there is only some room to grow and some opportunity here. For most looking to buy and renovate a home or build, you have to look further out of the center than ever and have to be prepared to wait for the neighborhood to develop in the future around you. Valladolid has been on more expats lists of places to check out and live on the peninsula.
For larger investors, there still is opportunity to buy near the train station area, the 180 non toll road toward Piste and the ring road of Valladolid. These areas get a lot of traffic and can be good business locations.
To see what the Valladolid Tren Maya station will look like, see our article here.
Izamal Yucatan
The town of Izamal has been a sleeping town waiting to have its moment in the sun. It is charming, has lots of colonial charm, is a Pueblo Magico, and has interesting Mayan vestiges right in town. Izamal is poised to gain the most from the Mayan Train. Izamal is far enough from the Riviera Maya that it is best visited with an overnight stay.
Izamal is a small town. Much of the center is bought and not for sale. But, just our of the center there are many properties that are good value and can be purchased for future investment. This can be a good place to buy for a home or future business.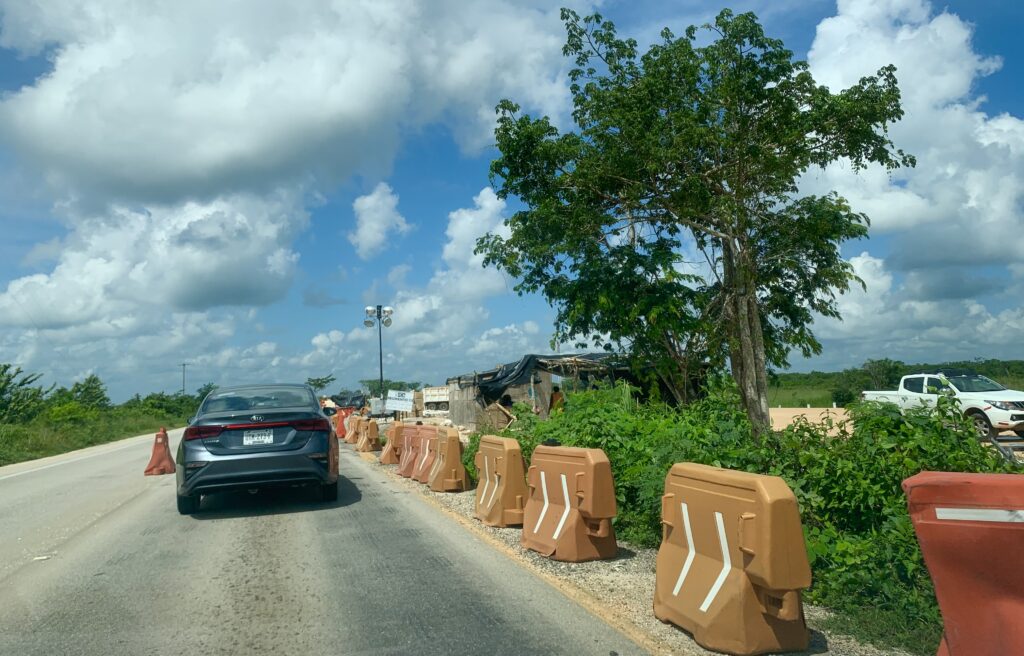 Thank you for reading our article about the new Train Maya project and how this might affect development in the area. We love keeping you informed on local issues and we look forward to brining you more articles soon.