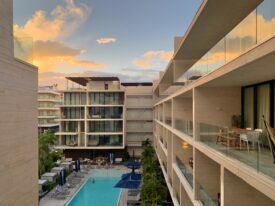 Can you make money on property in the Riviera Maya?
Here is what most people want to do, yet many seem not to be aware that many people have the same idea. It starts with being familiar with the Riviera Maya and Playa Del Carmen, then you think about investing in a property. You come to see some properties and you buy it with the assumption you will put it on a rental site and then be raking in the money soon.
No doubt you have heard of many people buying properties to retire later or rent out and help pay for the property. You might know some of these people and have heard different results based on their experiences. Usually people fall into two camps, people that are doing well renting out a property or people that just covering basic cost like maintenance. What are the current tends and how can you make the best purchase possible for investment? We will talk about this and hopefully give you some good honest advice based on what we see going on in the real estate market today in the Riviera Maya.
Why people are ditching Airbnb and VRBO
When it comes to what services we use, it comes down to, is it convenient for us and does it offer value. Both guests and hosts have become increasingly frustrated or disappointed with some of the booking platforms. (It is important to note that the same week we published this article, Airbnb put out a 50-point improvement plan for guests and host, we will have to see if this improves things enough for some people to keep using the website.) If you are a renter or a host, it is important to understand why people are making the decisions they are and learn how this affects you.
Why property owners are souring on using some booking platforms
When new types of businesses are created, often the laws that regulate them are behind schedule. For years, people could post a property and collect the rent without strict regulations. The amount of property owners doing it on their own with a booking platform shot up. It seemed like every new condo was being bought and listed online as a short-term rental. Then in the second half of 2020 Mexico installed new tax laws for vacation rentals. Airbnb put in place an automatic tax collection with the option to use a Mexican tax number to write off expenses.
This new law threw lot of people into confusion and either made people set up a tax account in Mexico and or pay more taxes on the rentals. Overall, this was a good move by the government because it was an unregulated section of the economy. It also helped with equality with hotels since they pay high taxes which pays for promotion of tourism for the area. However, it added to the stress of property owners and most commented on the increased fees and taxes as a motivating factor to consider if they would stay with platforms that have high fees.
Another factor property owners are souring on booking sites is the issues that arise and how they are treated. Since many non-hotel booking sites have become popular, it means a lot more people are on the websites using them. This means there are a lot of new people using the platforms and the type of people has changed. It seems to many that everyone is a critic and has the power to leave a bad review and impact an owner's status. Often when damages or issues come up with a rental, the booking sites side with the renters, making it harder to deal with difficult situations or hitting your bottom line.
The above-mentioned reasons are why some are shying away from using independent booking sites as owners. But why are renters souring on using alternative hotel websites? We will talk about this next.
Why renters are looking for standards and professionalism
Why are travelers getting turned off by websites like Airbnb? The most common negative responses are:
Properties are over advertised, and people are underwhelmed with stays.
Owers can cancel last minute (there are penalties, but still, it can happen). Nobody likes booking a place months in advance and then to have it canceled just before you arrive is a big inconvenience.
If there is a problem, there are few alternative options, unlike a hotel where you might be able to switch rooms.
Prices are similar to hotels nowadays. Some websites suggest prices to owners, but some owners post prices not according to their properties value and amenities. Some owners have overpriced their rentals, and this sours the overall value of using some platforms.
Having limited check in times or more complex instructions for check in and check out. (We have even found some with limited hours for check in between 3pm and 9pm and you only have that window)
High fees for cleaning or even cleaning instructions for guests before leaving.
No reward programs.
Generic looking places. More and more owners are buying condos, adding some decor from a super store and calling it ready to go.
Limited access to help when needed.
Individual owners cannot offer some of the amenities as a hotel such as bag storage, gym passes, and 24hour concierge services.
People are looking at hotels as professionals in the business and not as amateur hoteliers. Hotels have standards, similar features, convenience, usually close to urban attractions, and usually hotel grade furnishings including sheets.
How the rental market changed from 2020-2023
Real estate is not just about location, it is about timing and keeping track of trends. The past few years have had wild swings in the market, and this has had a big impact on the real estate market. Think back to 2020 if you can, it was the start of the pandemic and people were shuffling to settle down somewhere and ride it out. The rental market in the Riviera Maya was booming. Mexico was one of the few countries open for tourism. Many people left Central America and others from other locations that could afford it, rented units to stay in a place with sun, beach and more space here in the Riviera Maya.
Many digital nomads came for months and rented units. Both Playa and Tulum were doing very well with high occupancy. As the pandemic started to phase out, other countries opened and many of the digital nomads decided to go to Portugal and Bali, to name a few places that opened. Rental occupancy has dipped but there is still a flow of people coming to the area to rent.
Bright spots for independent hosts
One of the most common rental inquires is from people moving to the area. Everyone will tell people to rent first and see if you like an area. Staying at a hotel for a week or two can be expensive while looking around for something long term. So, many people will rent for a week or two to get a feel for the area and then look for long-term.
Beach front and smaller communities where there are no hotels are places popular with renters. Beachfront real estate in the Riviera Maya is one of the higher ROI type properties because people always look for a special place to rent on vacation and there is only a limited number of places available oceanfront.
Family groups or groups traveling are often not accommodated that well in hotels. At best, they might be able to offer a connecting room. Independent rentals offer more space and affordability to groups. This does mean that if you are buying a one or two bedroom condo, this section of the market might not be available to you.
As you can see above, there are some niche markets for owners that want to rent out directly their properties. This does men being able to offer longer stays at discounts, having a larger property for families or groups or even buying beachfront.
The rise of trendy hotels
A big segment of travelers that are potential clients of independent rentals are in their late 20's to 40's. This is a segment that often is current with trends and a more active traveler. As destinations grow, there is a market for hotels. In the past, there were no really trendy hotels in Playa Del Carmen. The first were hotels like the Palm on 8th or the Artisan Hotel. Both of these hotels now are considered smaller, older and not that trendy. Nowadays there are larger more trendy hotels that make the hotel part of the destination. These hotels have a great vibe and offer activities like weekend pool parties.
The Aloft Hotel chain has opened both in Playa Del Carmen and Tulum and is the type of hotel that captures part of that market that might have previously stayed at an Airbnb. Other hotels like the Fives Downtown, Thompson, and Conrad are all examples of new trendy hotels that chip away at the market of independent rentals.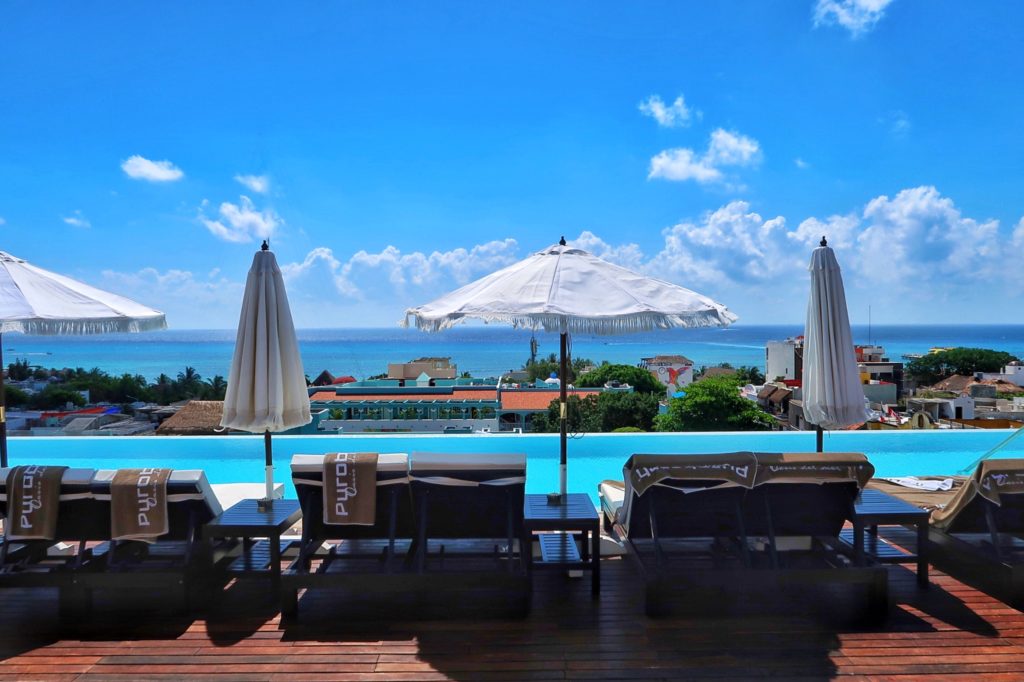 Options for renting your unit for profit
There are other options for people looking to purchase property in the Riviera Maya other than using a booking site yourself. Condo projects come in many sizes and styles and there is probably a good fit for you out there. The main options for alternatively renting your units are:
Option 1
In house management. Often larger condo buildings will have inhouse management that will manage the property either as a hotel or as individual units. The most common options are a shared percentage of the rental pool or just the rent from your unit. This might be the easiest option, but if the management is not working the best, you are stuck with a building and management that are not living up to their full profitableness. This option also is known for having higher cost for owners but less headache.
Option 2
Find a good management company to manage your property. This can be a good option if you have a unique property or have a unit in a building with owners and rental units. Finding a good management company is a little hard. The demand is there, and some management companies don't even take on new clients at times. Here you will have to balance the percentage of the cost to the ease and perhaps less rentals doing it yourself on a booking site.
But regardless of what option you choose to rent your unit, what you buy is even more important to your success. We will talk about this next.
What you buy is important to your success
Do you want to buy a property and make money off it? Here are several secrets to success when owning a property in the Riviera Maya. These basic principles should help your guide you on your way to being a happy property owner.
Start with a good realtor. Don't just email a bunch of realtors or select one because he is from where you are from. There are many realtors in the Riviera Maya and not all offer the same services. See our article on how to get off on the right foot with your realtor.
Understanding the buying process and knowing what costs are going to be will affect your bottom line. See our article with videos explaining the buying process in Mexico.
Know what you want and your budget. It can save time and frustration by having some guidelines as to what you want to look at and have as a possibility to purchase.
The more you spend the more you make (generally speaking). The profit margin on luxury properties is almost always higher. Beachfront properties are one of the highest return properties and also some of the more expensive.
Know your market and who you are going to target. Do you want budget travels, digital nomads, long term renters, or groups to rent your property?
Always look for something unusual or a unit with special features to make you stand out. Classic and nature will always win over super trendy designs that go out of fashion in a few years.
Check out tools that can help you see what occupancy rates are and what average nightly prices are across different platforms. We have a private video explanation and article here about some tools that are great to use when researching property.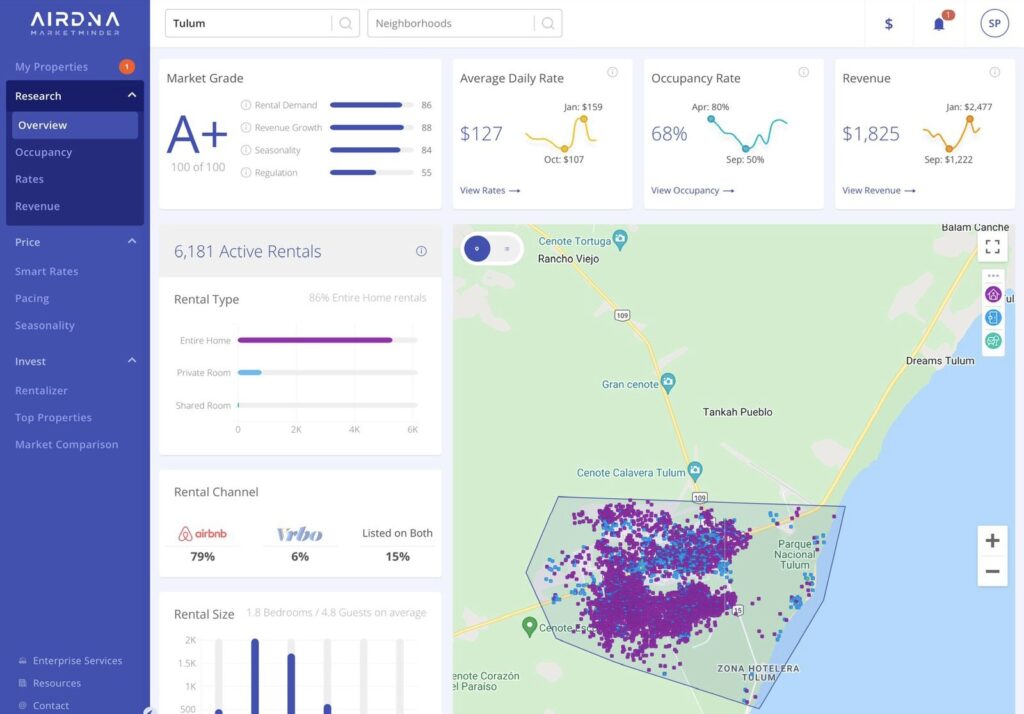 Conclusion
Can you still buy in the Riviera Maya and rent out your unit to pay for costs? The answer is yes, but it is getting harder, and you face a lot of competition. Not only do you face competition from other people buying units, but you also face competition from new and trendy hotels and travel trends.
The real estate market is always changing and having a good real estate agent will help you keep up with trends. If you are looking to invest or move to the Riviera Maya, be sure to check out our tab for real estate. We have lots of articles that cover different parts of the Riviera Maya and many topics.