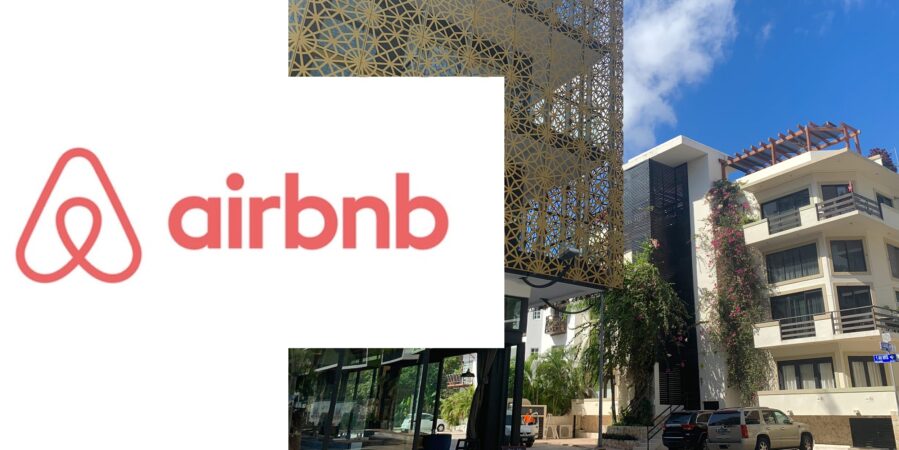 New Airbnb Tax Goes Into Effect In Mexico
Account holders on Airbnb who use the platform for rentals of their properties recently got an email stating a change to the tax plan in Mexico. For some who got the email, it was a little confusing or even stressful since it was a new taxation plan. Many use Airbnb for properties they purchase as investments, so a change in taxation could affect your return on investment (ROI). So what is new about this tax and what are the implications? We talked with a local accountant to get some details.
Here is the email that was sent out by Airbnb
This email is to remind you that starting on October 1, 2020, we're making some changes to the federal taxes collected through Airbnb, and it may affect your listing(s) in Mexico. It is important that you read this email and take action.

To whom these changes apply?

If you are a company (persona moral), Airbnb will not withhold any federal taxes from your payouts nor remit such taxes on your behalf directly to the Mexican tax authority. You will only need to provide your company RFC by clicking the link below so we can validate you are a company (persona moral).

If you are an individual (persona física) you can benefit from reduced withholding rates for both VAT and Income Tax by clicking the link below.

Please note that Airbnb will determine the withholding regime that applies to your case by using your RFC information, so it is very important to submit your RFC ID in our Platform today. Without this information you will not benefit from reduced withholding rates – or no withholding at all if you are a company – and 20% of Income Tax will be deducted from your earnings going forward.

I already included VAT in my prices, now what?

Mexican Hosts should no longer use the additional taxes feature to collect VAT nor include it in their cleaning fees and rates. The platform will automatically do it for you going forward, so you need to ensure your prices submitted in our platform are VAT exclusive. If you've added any of the above taxes to your listings, please remove them to avoid charging duplicate taxes and ensure that your prices remain competitive.

Why take action today?

In addition to benefiting from a reduced withholding on income tax and VAT from your payouts (or no withholding at all if you are a company) you will be able to get an invoice for and deduct the Airbnb Host Platform Service Fee and credit the VAT charged to you.
What are the implications for foreigners that do not have a residential visa for Mexico?
Anyone that does not have an RFC (type of Mexican tax id number, it stands for Registro Federal de Contribuyentes) will automatically be taxed at 20%. This is in addition to the IVA tax of 16% Airbnb charges to the guests. Owning a property in Mexico is a help for getting a visa for Mexico. Of course, you do not need to own a property to get a visa, but it can make it easier.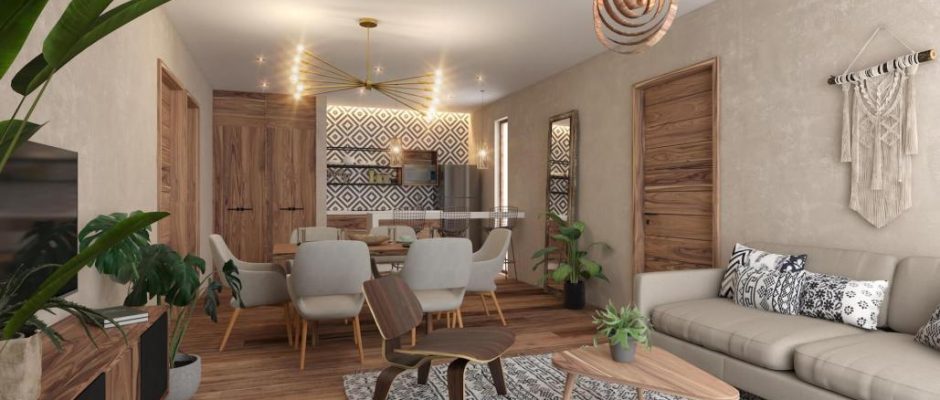 How will having a visa and RFC help reduce your tax?
If foreigners get a visa for Mexico, they can get and RFC and submit this to Airbnb. This can lower your tax bracket down to 10%. Within the 10% you can deduct expenses. These expenses are things like electricity, maintenance fees, internet services, laundry, cleaning services, cable tv, property taxes and anything related to the rental. This can reduce your tax burden too much lower than 10%.
If you are interested in getting a visa for living in Mexico, either full time or temporary, we have a great recommendation for immigration help. Milly Arceo comes very recommended from readers also and assist many in the area to get their visas. We have a full article about her business, "Legally in Mexico" here with her contact information as well.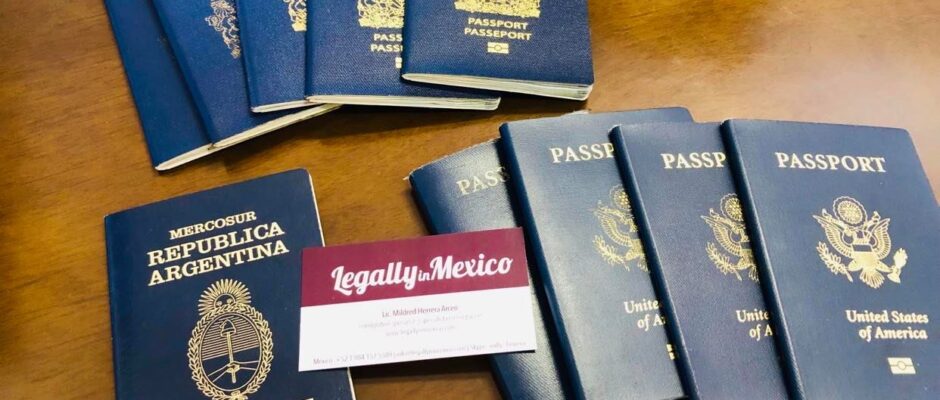 Will you need to declare your income in your home country if you are paying taxes in Mexico?
There are double taxation treaties between Mexico and some of the countries that foreigners come from. The Mexican IRS (Hacienda) will provide a document stating that you payed taxes. If you do not have an RFC and you pay 20% tax on the money you gained via your rental, then this would be deducted from your tax rate in your home country. For example, if your tax rate is 30% in your home country and you paid 20% in Mexico, then you would pay 10% in your home country.
This will be different for each individual depending on what country is your tax home. This is where an international accountant can be handy.
Does this make setting up a company and buying real estate in Mexico better?
There are two main ways people buy property in Mexico.
One is as a person. If the property is on within 50km from the coast you need to set up a bank trust called a fidecomisco. With the bank trust, you own the property and can do what you want with it. If you buy multiple properties, you need a fidecomisco for each property.
The second option is setting up a corporation and the corporation owns the property or properties you acquire. If you set up your company in Mexico to purchase property. No tax is deducted by the Mexican government, but you need to have an accountant to do your monthly paperwork.
There are advantages in both situations. It will depend on your personal situation, what might work best for you.
What if you have a property manager?
A property manager can can make your life a whole lot easier or be a headache. Management can come in many forms. Some management is a simple service of cleaning and opening the property for guests. Other management is a full service, one that handles all the payments and taxes and deposits the profits to you. Depending on your management service, you might be able to work out a fiscal strategy that works best for you and your bottom-line. However, no matter what, you are responsible at the end of the day for your taxes, and you will need proof of all payments and deductions. This means overseeing the management company to make sure this is being done correctly.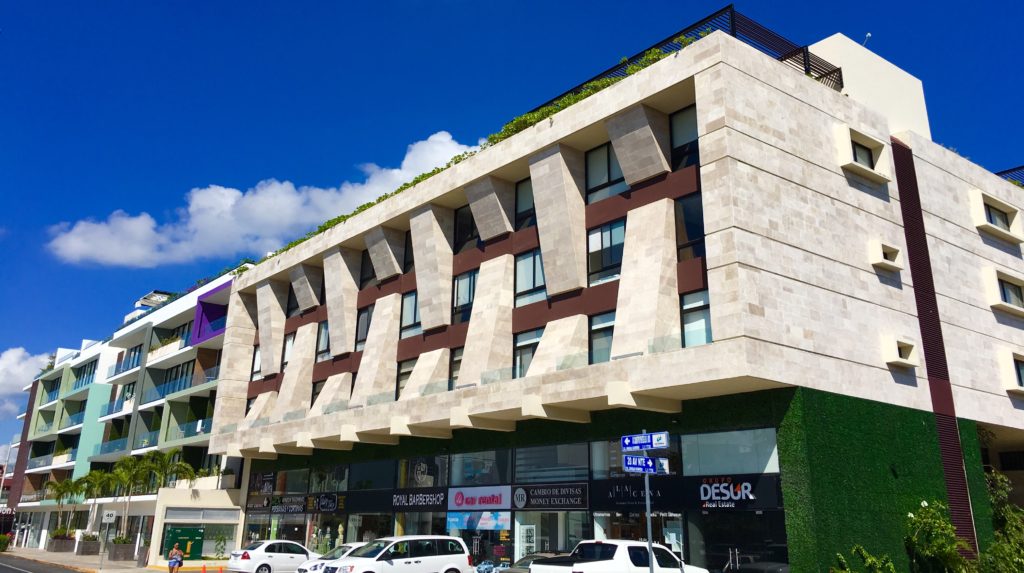 So what is the bottom line?
New types of business models like Airbnb and ridesharing apps are changing how economies and people work. Usually governments are a little behind in formulating a tax plan for these types of business models. Mexico is on a path of reforms and regulations in many areas. Real estate, immigration, legal reform and many other areas are being streamlined. It seems that each year things change and it is important to stay up with the current rules and regulations. For this reason, it is good to have a good accountant, realtor, or even local lawyer working on your behalf.
Taxes should have always been paid on rentals in Mexico, just now, it is becoming more regulated and a fair playing field for all. We might see some rentals change in price, since some were not paying the "overhead" that should of been paid. Others with more casual rentals, might drop out of the market all together.
For years the hotel industry has seen their bottom line hurt by individual rentals. Hotels are taxed and regulated and some of this tax money goes toward the promotion of the area as a touristic destination. The hotel industry accurately claimed that it was an unfair advantage over people with rentals not paying taxes because they were benefiting from the promotion of the area, but not paying for it.
Hopefully now that things are becoming more streamlined, not only will people feel more sure of how taxation works, it will also help further the promotion of the area and help touristic infrastructure through the tax revenue.
What is the best move for investors?
Since many people are "investors" in the area, what is the best move for you? Many of our readers look to buy a condo, rent it out while they are not in Mexico. Some others buy as an investment and have plans to retire in a few years. Regardless of your situation, how can you maximize your investment?
The first step is understanding the market. Where do people like to rent and what type of clients rent where? What areas are developing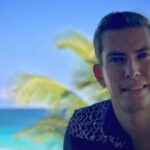 into better areas to rent and live? What areas will have the most appreciation over the next 5 years? This is where starting with a good realtor is important. One realtor that helps to write articles like What You Can Expect For ROI? and videos like our one about the Tulum real estate market is a good person to talk to about investing in the area. Not only is Sebastian a local realtor, he is also an investor in the area and has guided many of readers to find what was best for them. If you want to contact him and ask him some questions, here is his email.


The second step is setting up your investment for success. This means everything from marketing to design of your rental. We have some great tips here about how to set up your rental. We have seen a lot of mistakes made by people that buy condos to rent out. It can be simple things that are wrong or a collection of them.
The last step is keeping up with trends. The travel world is always changing and faces unique circumstances. There are also new regulations like this tax plan with Airbnb. We try to keep our readers aware of what things are like in the Riviera Maya and also contribute to the promotion of the area. We hope you follow along with us as we discover new places and keep people aware of the changes here.