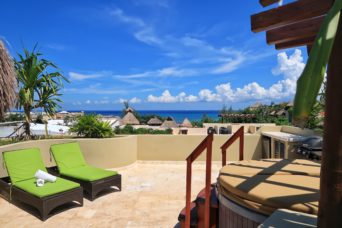 What is the best month to go to Playa Del Carmen?
Everyone wants the best weather and time to visit places for their vacation. No one likes to be disappointed by the weather or other factors for that precious vacation time you have each year. So what is the best month to go to Playa Del Carmen? Here are several factors to consider and our opinion about the best times to visit.
The biggest factors for selecting the best time to visit Playa Del Carmen
For most people, these are the biggest things to consider when planning your vacation to Mexico.
Weather -Since most activities in Playa Del Carmen are outdoors, the weather has a big impact on your vacation.
Busiest times -This is when more people visit the area and it will be more crowded.
Best prices -This kind of coincides with the busiest time of the year. Getting a good deal on your vacation can be great.
What is the weather like in Playa Del Carmen for the year?
Sunny days at the beach and great weather for tours is what everyone wants when they come to visit. Most people do get this for their holidays and come back each year because of this. We do have about 300 days of sunshine each year. But is there a rainy season or time when it rains more? Yes, we have two seasons where it rains more in Playa Del Carmen.
Rain usually starts in June after several hot and dry months. When the energy builds we get thunderstorms. These, however don't last all day normally. We normally get more rain from June to October but this can be deceiving. In August and September, we can have some tropical storms and they can dump a lot of rain in a short period. October is the second time of the year when we get more rain.
Year round the average temperature is about 80 degrees Fahrenheit or 27 Celsius. This means that you can hit the beaches year round or visit a cenote in the Riviera Maya. From about December to February the evenings can be cool enough to wear a light sweatshirt, but that is about all you need for warm clothes. The hottest months are normally May-September.
For more about what the weather is like in Playa Del Carmen, see our article here.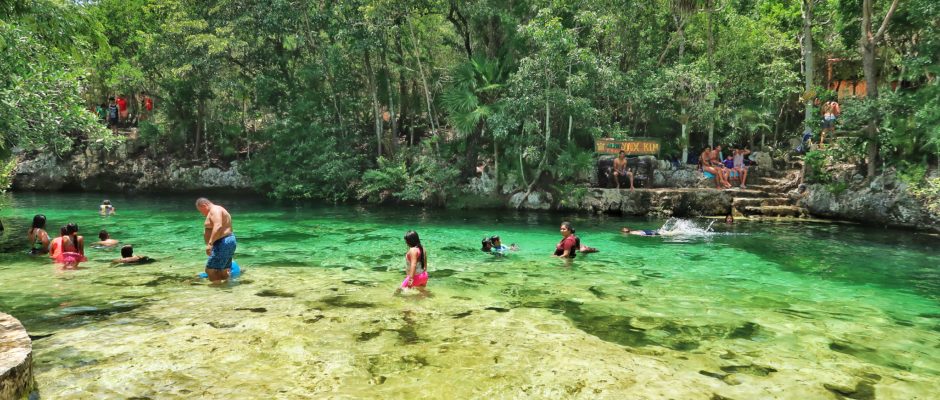 When is the busiest time of the year for Playa Del Carmen?
There are two times a year when Playa Del Carmen gets a big influx of tourist. The first is Semana Santa or Easter week and the second is the period from Christmas to just after New Years.
Semana Santa (Holy week), also known as Spring Break, is when many Mexicans travel within Mexico. Foreigners, especially students, visit Playa Del Carmen during this time as well. The dates vary each year for this holiday but usually fall sometime during March or April. During this time, many beach clubs and nightclubs are fuller than normal. Hotel occupancy goes up as well. Most of the downtown is a little more busy during this time. If you want to avoid the crowds, you can still stay on the north end of Playa Del Carmen or in Playacar, and you won't really notice it being that busy.
Low season in Playa Del Carmen Mexico
The months of May-August tends to be the lower months of travel to Playa Del Carmen. There is always tourist coming to the area, it is just in the summer months, people in the northern hemisphere have more places to go. This is the summer time and some go to the beaches in Europe and the United States rather than coming to Mexico.
When can you get the best prices for a vacation in Playa Del Carmen?
The main thing you can save on for your vacation is the flight and hotel. Flights into Cancun Airport fluctuate a little in price, and it is more about checking website for the best deals. Cancun Airport is the closest and the main airport that people coming to the area fly into.
Since slow season is about from late April through August, this is when more rentals are priced lower and hotels offer incentives. Restaurants and tours pretty much keep prices the same year round. Only occasionally will Xcaret parks offer discounts for holidays and lower seasons.
Hotels in the lower season will offer very good deals (see our guide where to stay in Playa Del Carmen here). You can find some hotels for as little as $50USD a night. See our article on top tips for booking hotels in the Riviera Maya.

Our favorite time to be in Playa Del Carmen
If we had to choose, we would say September. The weather is nice and it is not too crowded with tourists. The days are a little cooler, but still very enjoyable to go to the beach. The daylight hours are also still longer for more enjoyment outside.
Our least favorite time of the year is from the end of April to the beginning of June. The reason for this is the hot and dry weather. Most of the forest and nature looks very dry and it feels very hot out. We like the lush greenery of nature. If you are not going out of Playa Del Carmen though, you probably won't notice much of this.
Playa Del Carmen really is a year round destination with events happening throughout the year. You really cannot go wrong with choosing a time to visit, there are just a few small factors to take into account. We hope whatever month you decide to visit, you have a great vacation.
If you need any help with your trip, we have hundreds of articles on our website including guides! Using the search box can help you locate what you need. If you don't find an answer to what you are looking for, you can always comment on an article or send us an email and we will be sure to get back to you.
Thank you for reading our article about what is the best month to go to Playa Del Carmen. We hope it helps you plan a little more for your visit. Let us know below what is your favorite month to go to Playa Del Carmen.