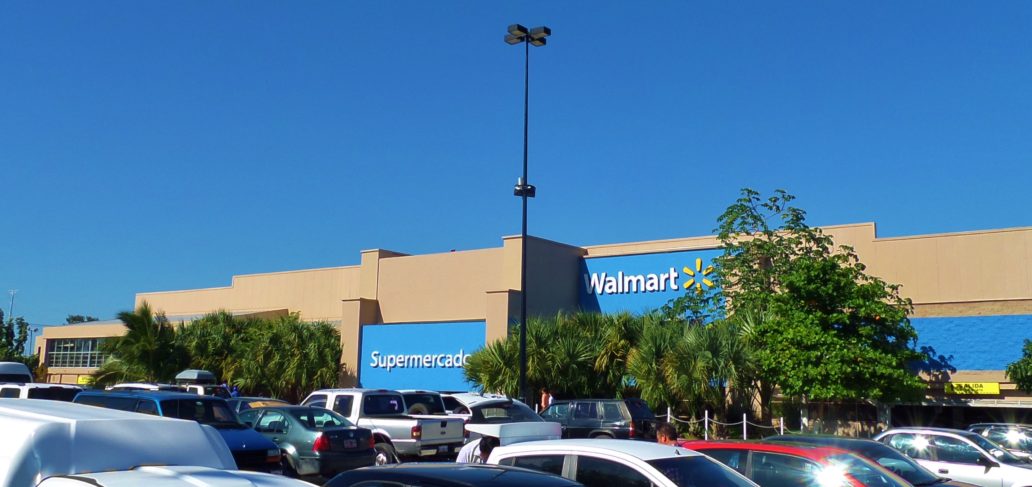 Walmart in Playa Del Carmen
Walmarts are almost everywhere and feel like home to some. You can find almost everything in them and low prices as well. So what is it like to shop at the Walmart in Playa Del Carmen? What can you find for your vacation? Can you use U.S. dollars? Here is everything you need to know about the Walmart here.
What can you buy at Walmart for your vacation?
If you forgot something or you just want some things for the beach, you can probably find it at Walmart. Here are a list of helpful things you can buy for your holidays in Playa Del Carmen.
Rafts, swim floats, snorkels and everything for the water.
Clothes, sunglasses,  swimsuits and towels.
Toiletries like toothpaste, toothbrushes and deodorant.
Sunscreen and biodegradable sunscreen.
Souvenirs.
Sometimes you can find coolers. People like these for keeping drinks cool at the beach.
Usually you cannot find beach chairs or umbrellas. These can actually be hard to find and why some just plan on going to a beach club.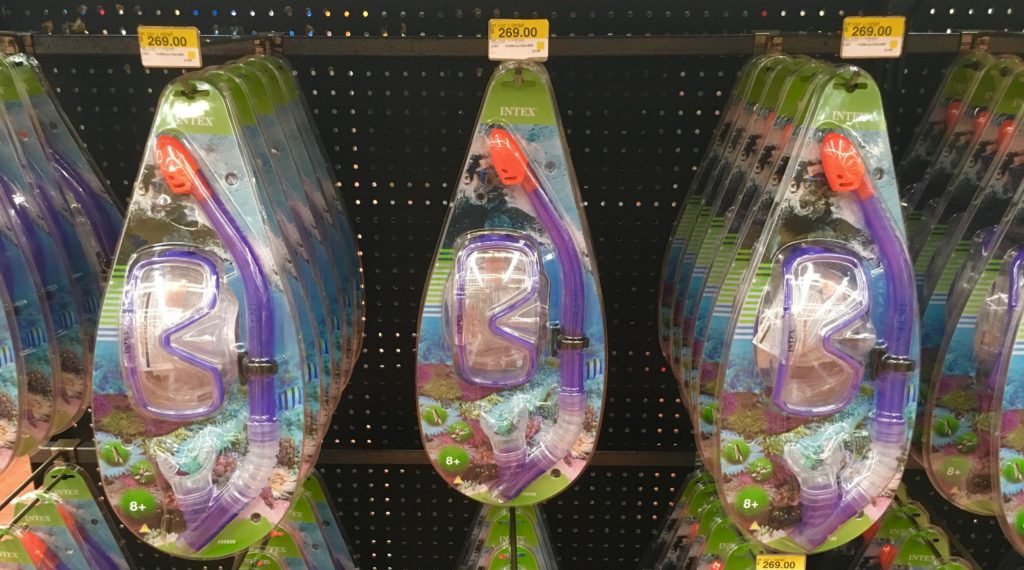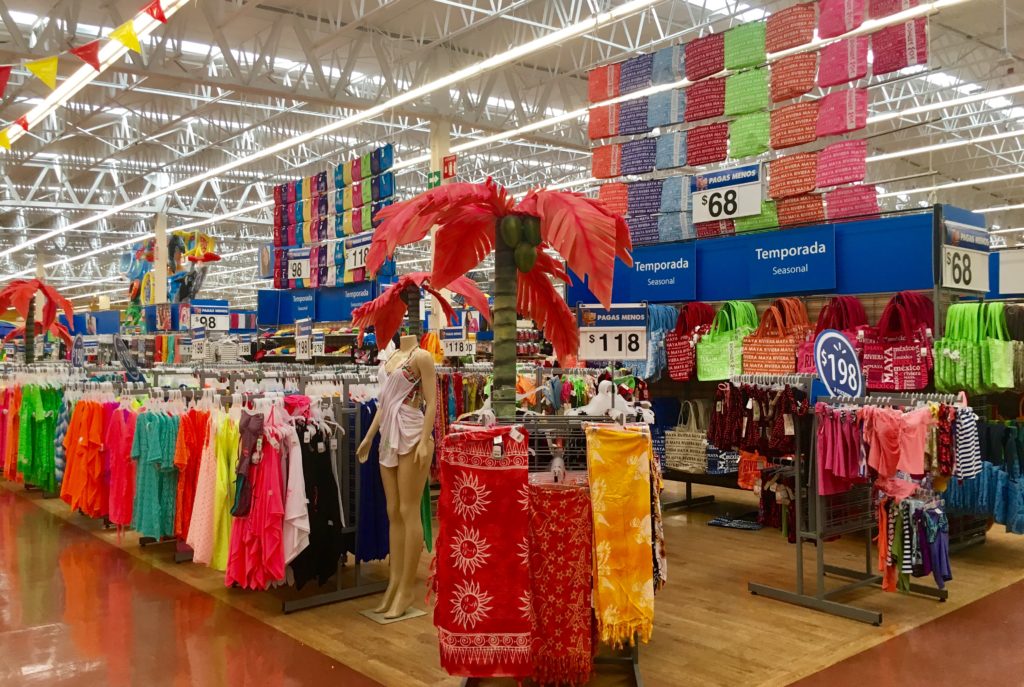 What else can you find at Walmart?
Walmart is a good place for food shopping. There are all the normal departments like bakery, deli and meat department you find at a grocery store. Tip: When buying items in the bakery, pick up a tray and tongs and select what you want. They bring it to the bakery counter to be packaged and priced. You will pay at the front registers.
Walmart has similar prices to the other stores with a few exceptions. Walmart has one of the better alcohol selections of a downtown grocery store. You might be able to find everything here you are looking for. If not you can take a look at our guide to where to buy wine and alcohol in Playa Del Carmen.
Walmart has a few prepped food areas. There is an area for eating near the deli. Most of the food is basic and lower end. In this are you can find sushi to go. This is one of the only grocery stores to have sushi.
In the front of  Walmart is a café where you can relax and take a coffee. Perfect for the husbands that don't want to be shopping there with their wives.
Where is it in the store?
Mexican grocery stores are laid out a little different then where you are from. If you do any serious shopping here you might find yourself looking for some things. For example cranberry sauce might be located near some cans of pumpkin in stores you are used to. In Playa Del Carmen you can find it next to the other jellies. This kind of makes sense but this only goes to show you that sometimes you need to look around for things.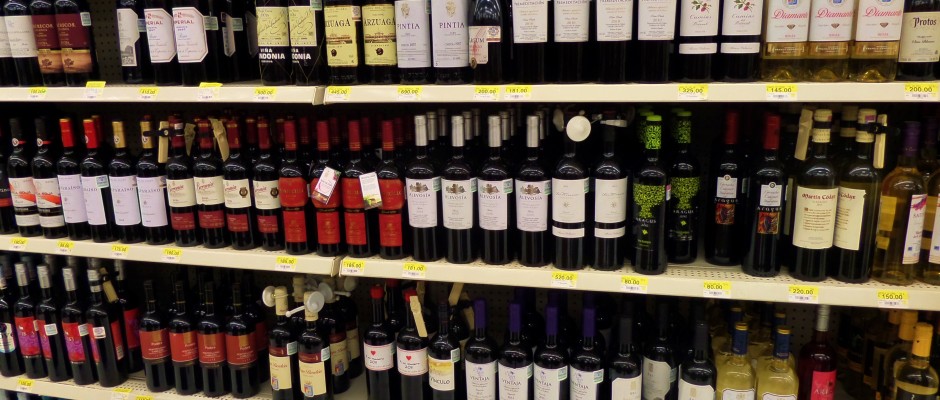 Do you want someone else to do the shopping for you?
If you don't like shopping or just would rather spend your time doing something else there is a great service you should know about. The idea came about for a shopping service for residents and tourists. You simply place an order and you have it delivered to your home or rental. They can buy things for a vacation including alcohol, or random things you forgot.  They are a highly recommend service which many of our readers use. To learn more about his shopping and delivery service in Playa Del Carmen see our article here.
Can you us U.S. dollars at Walmart?
The good thing about being in a tourist area is the availability to use U.S. dollars in many places. Grocery stores in Playa Del Carmen will accept dollars. They do this because many locals get tips in dollars and also for the amount of tourist that shop in the stores. There are however limitations.
The current regulations are a maximum of $250 USD at a time for purchases and a maximum of 1000 pesos in change. So this means if you buy $30 USD worth of goods, you cannot use a $100 dollar bill because your change would be more that 1000 pesos.
Most cashiers are very good an dealing with both currencies. You are able to use part pesos and part dollars to make a purchase. Change can only be in pesos.
Credit cards and debit cards are accepted. There are also ATM's in front of the checkout section.
Where is the Walmart in Playa Del Carmen?
The main Walmart in Playa Del Carmen is on 8th Street between 25th Avenue and 30th Avenue. There is a second Walmart in Playa Del Carmen much further back from the downtown and not used by tourist.
Taxis will either drop you in front of the store or at the taxi stand under the store near the escalators. You can get a taxi from here. There is a rate sheet posted so you know the rates. If the taxi driver helps you with your packages, a small tip is good.
What hours is Walmart open?
Monday-Sunday 7:00am-1:00am
Parking at Walmart in Playa Del Carmen
If you decide to drive to Walmart you have the option of parking in front in the sun and below the store in the shade. If you park in the sun there often are people that will put cardboard on your windshields. This is for a sunscreen. They do this for a tip. A few pesos is all that is needed.
Parking below is more popular. There have been a few reports of people getting into cars that are on the far end from the entrance. Be sure to lock your car and leave nothing in sight.
For more about grocery shopping in Playa Del Carmen see our guide here for stores. If you want to check out the Walmart website for Mexico it is here.
Do you have questions or comments about Walmart in Playa Del Carmen? Let us know below. We would love to hear from you.