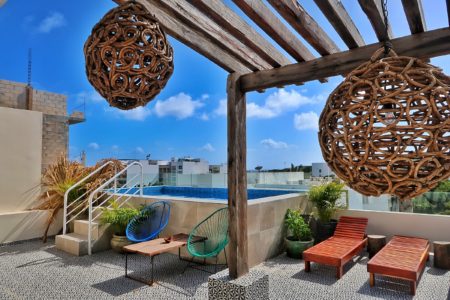 Hotel Casa Mora
Hotel Casa Mora is a new boutique hotel option on the north end of Playa Del Carmen. This modern and super clean 16 room hotel offers guest well equipped rooms and a comfortable place to stay.
Located on 48th Street just off 5th Avenue, this hotel gives you access to many of the things on the north end of Playa. A combination of value, cleanliness and overall comfort might just make this a place for you to stay while on holiday here. Continue reading here to see what this hotel is all about.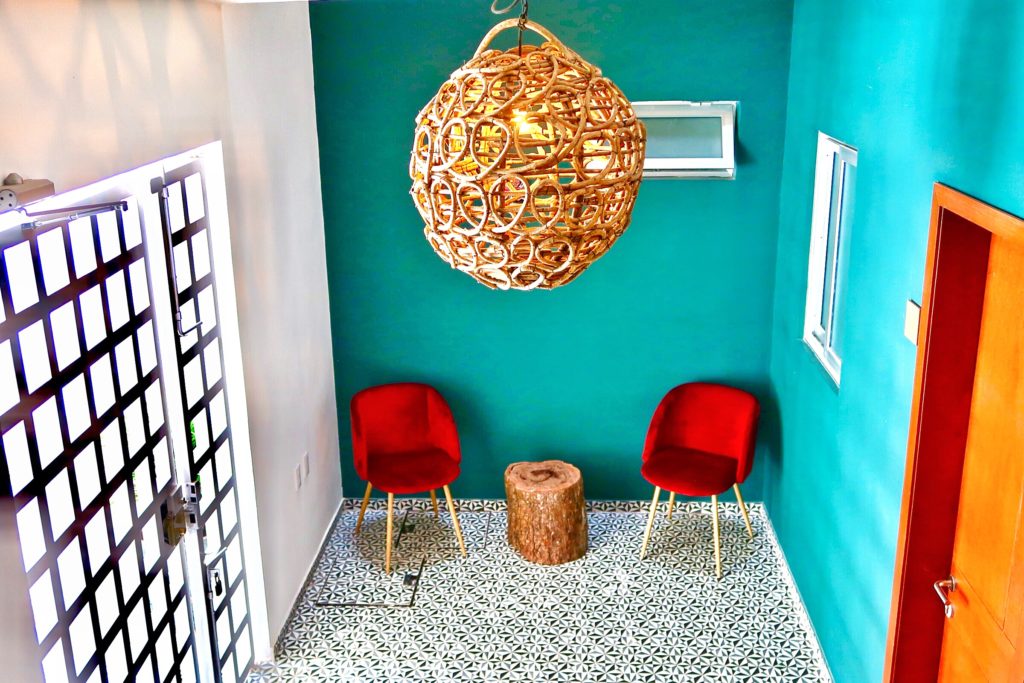 Our video review of the hotel
Like everything on our website, we research it for you. We spent two nights at this hotel so we could get to know it. Here is our video review.
What the rooms are like at Casa Mora
Of the 16 rooms here there are two penthouse rooms with private terraces and one ground level room that is adequate for people with limited mobility. The other 13 rooms are divided between front facing rooms with balconies and rear facing rooms with window views.
The bedrooms have large TV's, comfortable beds, sitting area and a table with chairs. We liked the stools at the counter which made for a good place to work on a computer for all you traveling digital nomads. There is Wi-Fi in the hotel.
Each room is equipped with a kitchenette. They have a refrigerator, sink, two burner stove, microwave and coffee maker.
The bathrooms have small windows for airflow and large showers.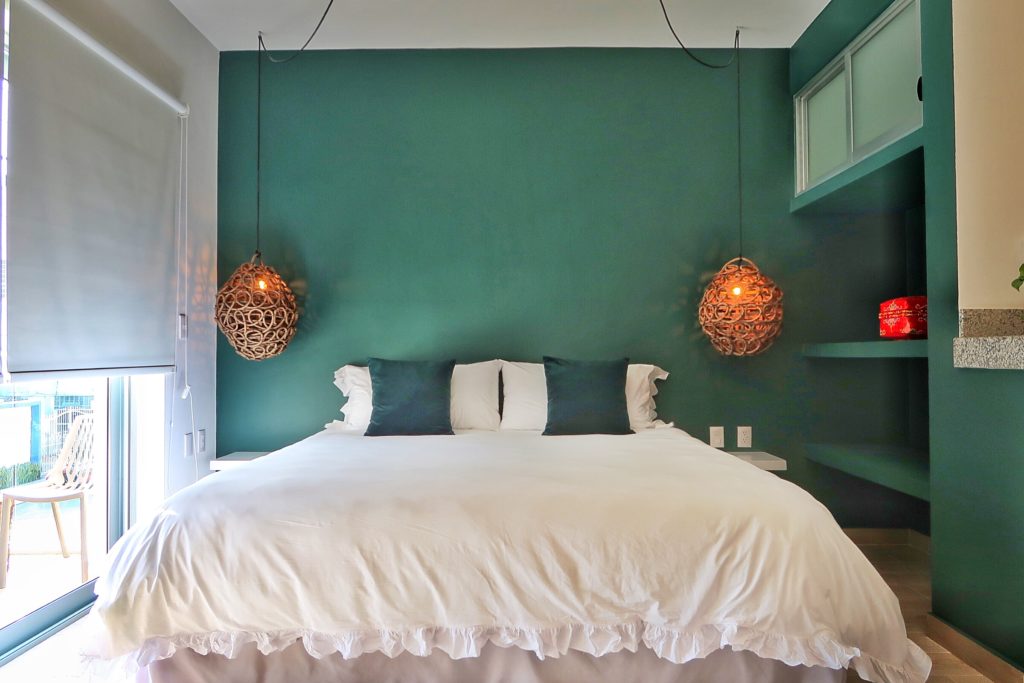 Tip: You can find this hotel across many booking sites. You may choose the one that you like best. If you are looking to do a longer term stay, it is best to contact the hotel directly.
Rooftop and other hotel features
The rooftop area features a small dip pool and sunbathing area. The view looks south over the developing neighborhood and a small view of the ocean.
There are a few off street parking spaces for guest.
What is nearby this hotel?
The first thing everyone wants to know about is the beach. The beach is about five blocks from the hotel.  The main entrance to the beach is on CTM Avenue. At the foot of this avenue you can find three beach clubs to choose from. This part of the beach is a little more quiet than the center of Playa and a little smaller.
The pedestrian 5th Avenue is the main tourist location in town. This hotel is near the north end of 5th Avenue. Here are some of the restaurants nearby.
Contact info for Casa Mora Hotel
Email: [email protected]
Telephone: (52) 984-255-8064
Where is Hotel Casa Mora?
This hotel is on 48th Street between 5th Avenue and 10th Avenue. This is considered the Colosio neighborhood of Playa Del Carmen.
If you are coming from the Cancun Airport to Playa Del Carmen and need a transfer, we recommend this transportation company.
Have you been to Hotel Casa More before? What did you think? Do you have other questions about this hotel? Let us know in the comments below. We would love to hear from you.