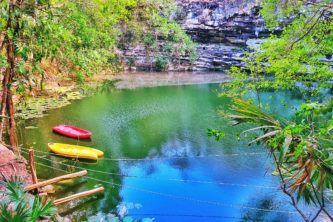 Cenote Chan Dzonot
Cenote Chan Dzonot is a little known cenote that recently opened to the public in 2017. It  has been in the works for  four years to get it ready. The community and a charming family has been building by hand the facilities for guest to visit this naturally beautiful place. Visiting this cenote not only will take you to a tranquil location but support a good local project.
This cenote has a small restaurant, rooms to rent and an overall very natural place to enjoy. You wont run into lots of people here. Most tourist in the area hit up some of the more popular ones. This cenote is all about the quiet location and enjoying it for yourself.
What this cenote is like
This cenote is deep in the woods. The cenote is 3 kilometers down a dirt road. After arriving you will feel like you are deep in nature. The cenote itself is deep as well at 25 meters (82 ft.).
There is a trail from the entrance down to the cenote. Steps and docks are being finished for visitors now. The water is clean and clear but does have a greenish tint to it.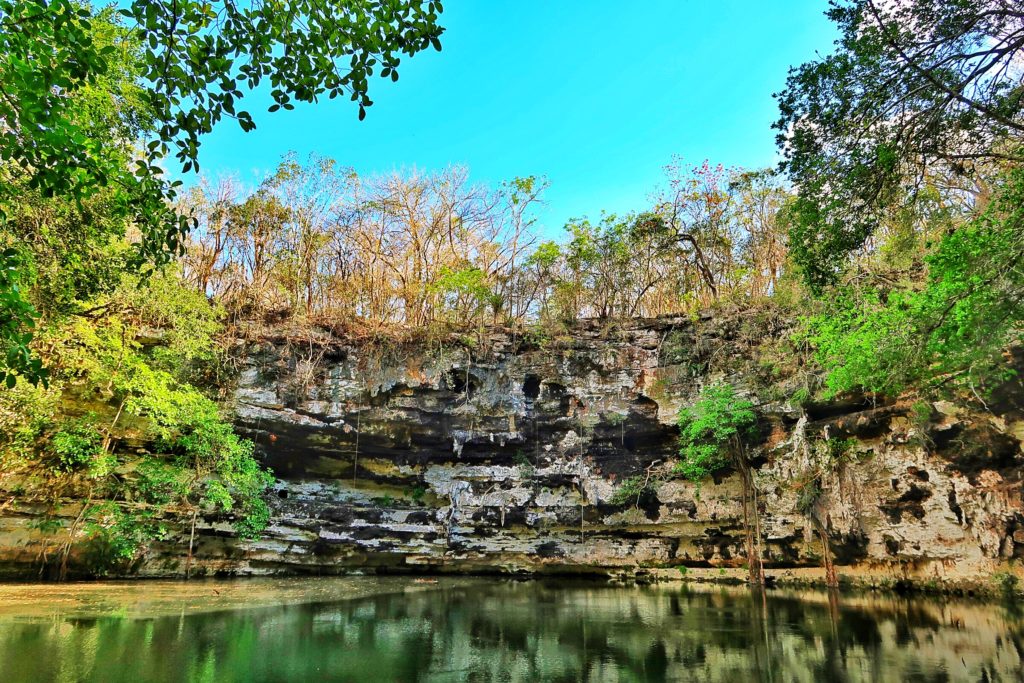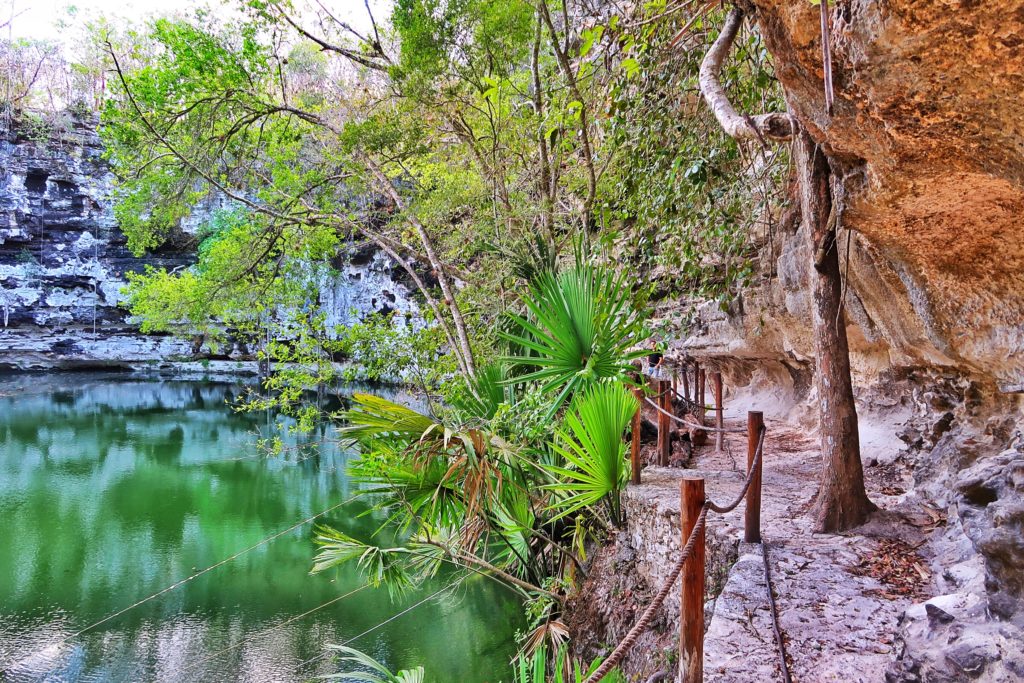 What you can do a Cenote Chan Dzonot
Eat something at the restaurant
After traveling back so far into the woods you might be surprised there is a restaurant here. It is limited but they usually have at least three options on the menu.
Swim and kayak
Entrance to the cenote is 40 pesos at the time of writing. The water is deep and there is a jumping off platform. Live vest are available. There are bathrooms and lockers by the entrance but this is really only for large groups. You can take your stuff to the cenote.
Kayak rentals are 20 pesos for one hour. This is a very reasonable price and will allow you to sit in the middle and take in the silence and noise of nature at the same time.
Spend the night in a cabin
There are three different rooms you can rent for the night here. Two are more traditional with beds and private bathrooms and one room is only with hammocks. The cabins at time of writing this are 400 pesos for up to 4 people.
Staying here will give you a tranquil night. Since you are in the middle of the woods, you can arrange for breakfast, lunch and dinner to be cooked for you there.
For reservations:
Spanish only spoken.
Phone numbers: 985-101-5580, 985-112-6622, 985-113-0408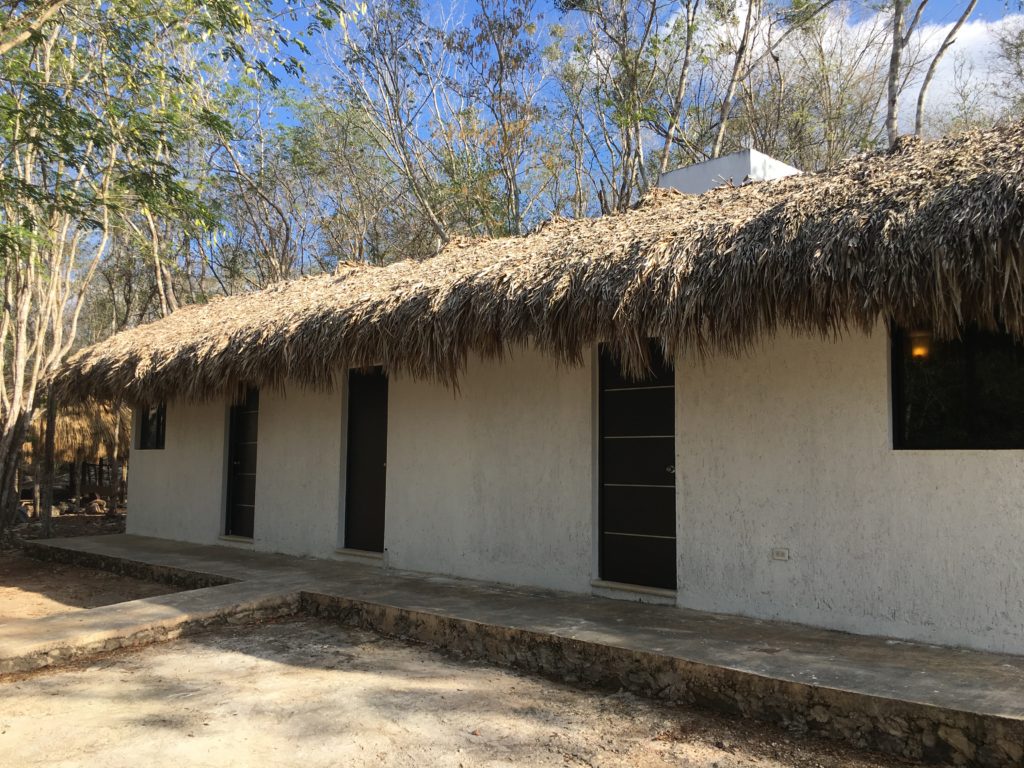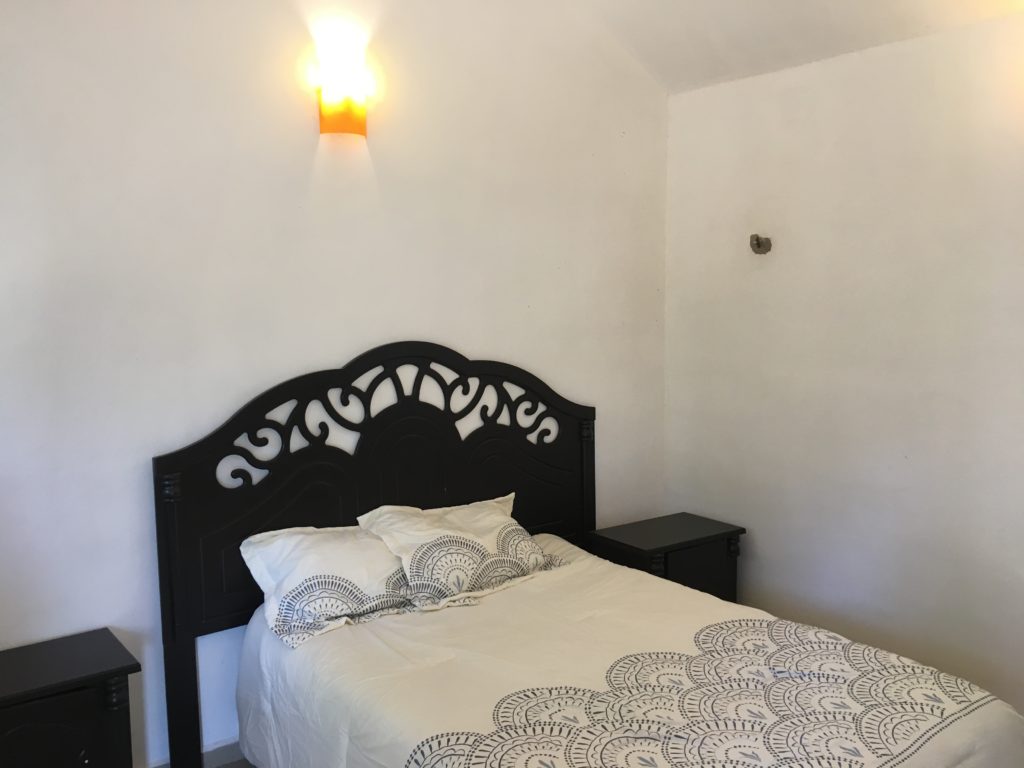 Where is this cenote?
This cenote is newly on the map both figuratively and literally. We have added it to google maps but it might take a while to get on. The map below with the red marker is where this cenote is. Don't confuse this with another cenote on the map. This is in the town of Xocenpich which is north of Piste, Yucatan. If none of those places sound familiar, it is northwest of Chichen Itza.
When you arrive in the town of Xocenpich you will see a sign on the east side of the main street. Follow this sign and drive back the dirt road 3 kilometers. There are signs along the road to assure you are not lost. You don't need a 4 wheel drive on this road but don't come in a low car.
What is near this cenote to see?
Here are some things to check out in this area:
Since this cenote is also a good getaway for locals living in the Riviera Maya or Yucatan Peninsula, we are adding it to our locals weekend guide on places to go.
Have you been to Cenote Dzonot before? What did you think? Let us know in the comments below, we would love to hear from you.