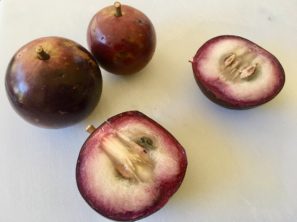 Caimito Fruit
The caimito fruit is not found in many places and is a seasonal fruit. It is green to dark purple and about 2-3 inches across. If you are lucky you might find some and be able to try them. This fruit is also known as star apple, purple star apple or milk fruit (because of the white milky liquid in the skin).
What does it taste like?
Some would say it is very similar to mangosteen fruit. For those of you who do not know what a mangosteen is, a plum would be the other similar tasting fruit. It is a moist fruit with no strong flavor. It is slightly sweet. Most of the fruit in our area is dark purple but can be green as well. The darker purple fruits tend to have a thinker skin. The skin is not usually eaten as it is thicker and more bitter tasting.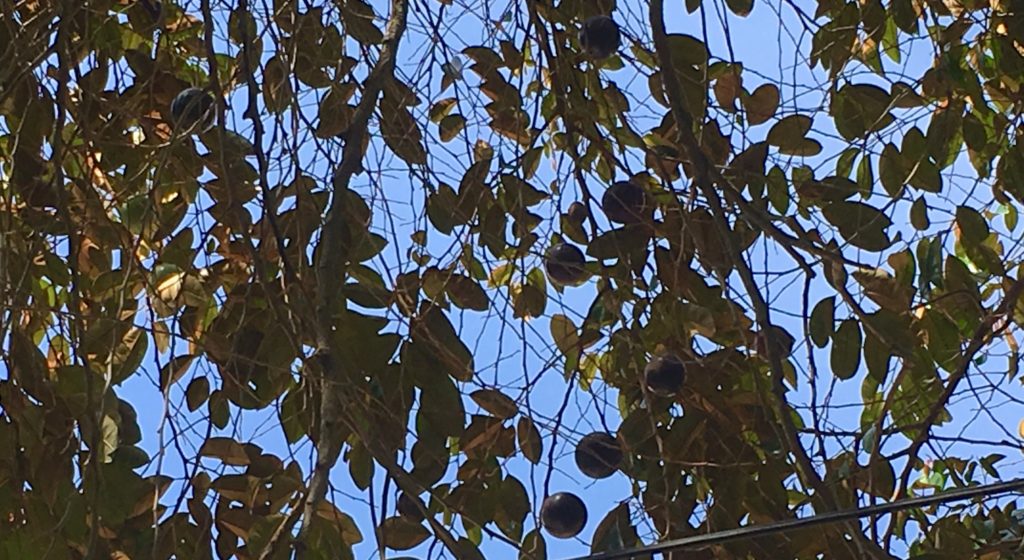 Size of the tree and seeds
The caimito tree grows rapidly and can reach up to 65 ft. or 20 meters. The leaves are green but the undersides are slightly golden and can flicker in the wind. This has given it also the name golden leaf tree.
The seeds are hard and dark brown. They are the size of a penny. They can be hard to suck all the fruit off of.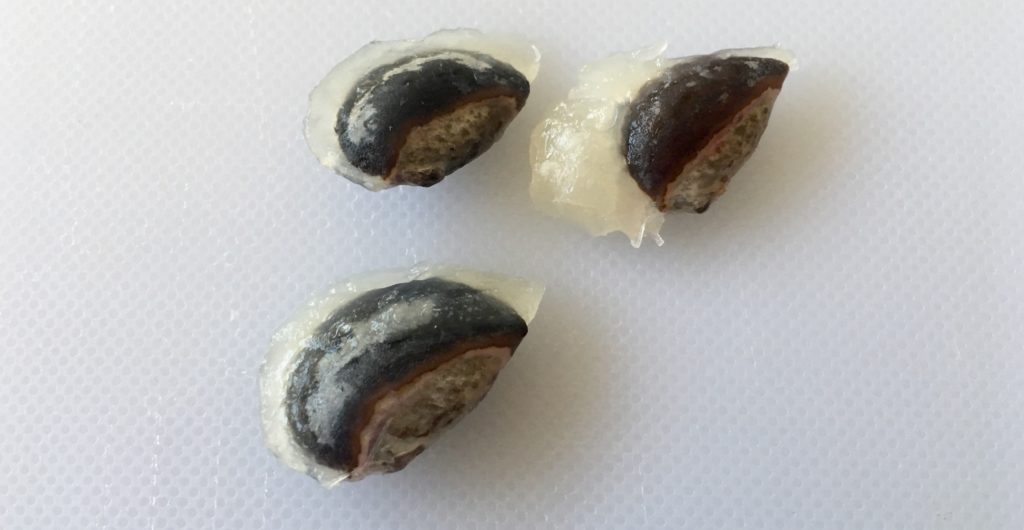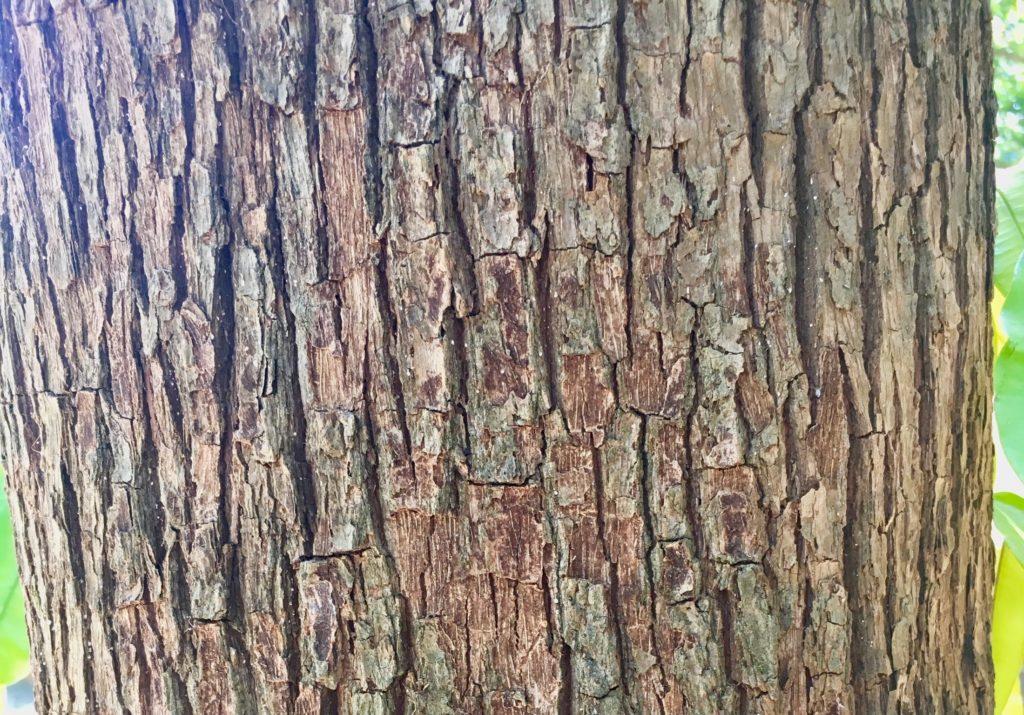 Where do these fruits grow and what is the season?
The chrysophyllum caimito or caimito tree is native to the greater Antilles and West Indies. It  has spread through Central America and grows in tropical locations including southeast Asia.
March is the best time to look for the fruits.
Places to buy caimito fruit
Since this is not that popular of fruit you won's find this in the grocery stores. Specialty food markets or small fruit stands will sell this in season (March is the best time to look). Here are some places you can ask about to see if they have it.
The Mercado in Valladolid.
What can you do with caimito fruit?
Most people just eat it. It is hard to work with for most products. Some have used it to make jam or a spread. It does have a granular texture so it is not ideal for jam.
You can make a milkshake with them. Make sure you peel the fruit and remove the seeds. Add the fruit and some milk to the blender. Blend until smooth. the fruit is sweet so you should not need to add sugar. Enjoy!
Other interesting fruit you can encounter here
Have you found caimito fruit somewhere? What did you think? Let us know in the comments below. We would love to hear from you.