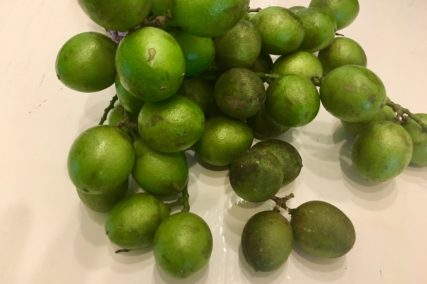 Huaya fruit aka Guayas
This green tropical fruit is not known very much out of the tropics. Huaya fruit or plural "huayas" is a small green  round fruit with a large seed surrounded by salmon colored soft flesh. The fruit has a soft shell on it that can easily be opened by squeezing your fingers together.
Some huayas are more sweet than others. Most of them are more tart or sour tasting The more sour tasting ones are often eaten with lime juice and chile here in Mexico.
Huayas grow in bunches on trees and are popular in the Yucatan Peninsula.The trees grow about 25 meters (82ft) tall. Harvest season is late Maya through August.
The fruit is likened to lychees, rambutan and longan. Even though these similar fruits are from Asia, huaya indigenous on northern South America, Central America and the tropics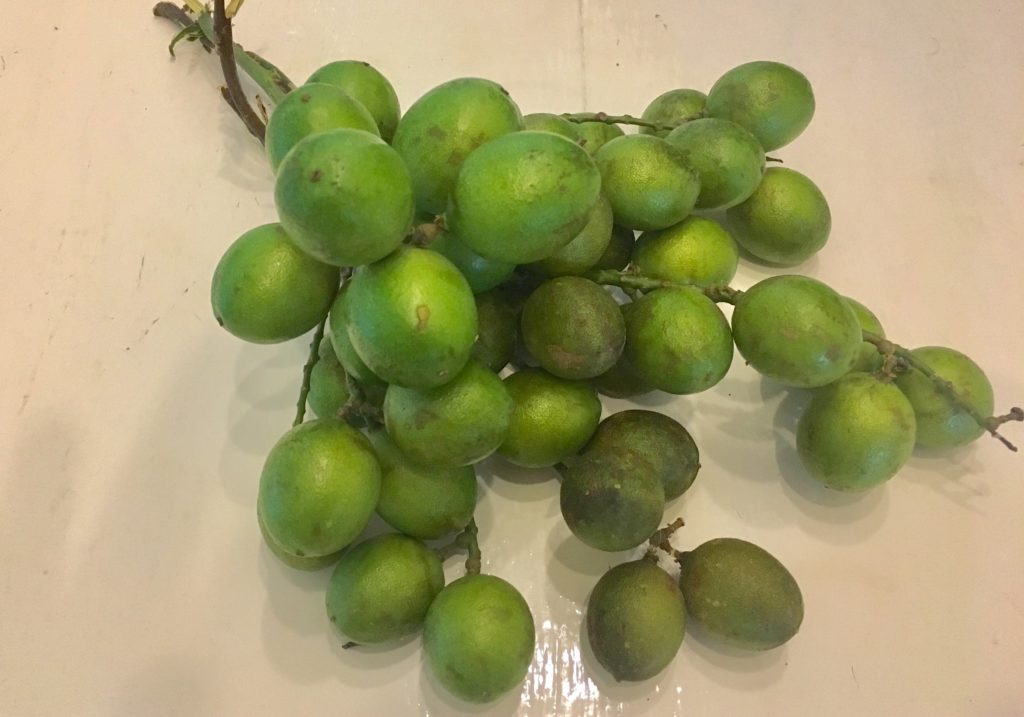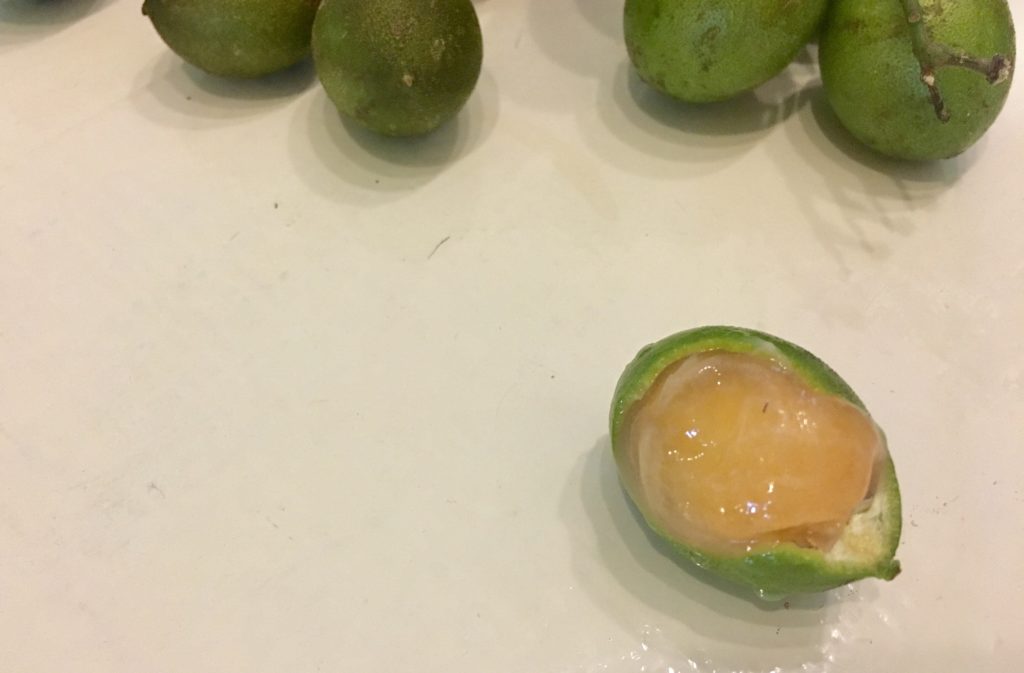 What are some of the uses for huayas?
While most people eat this fruit as snack by just cracking the shell and sucking on the fruit, here are some other uses.
making a preserve or jam.
it can be added to water to make a drink.
can be fermented to make an alcohol.
some say the leaves can be used to make a tea that can be used to gargle with for sore throats.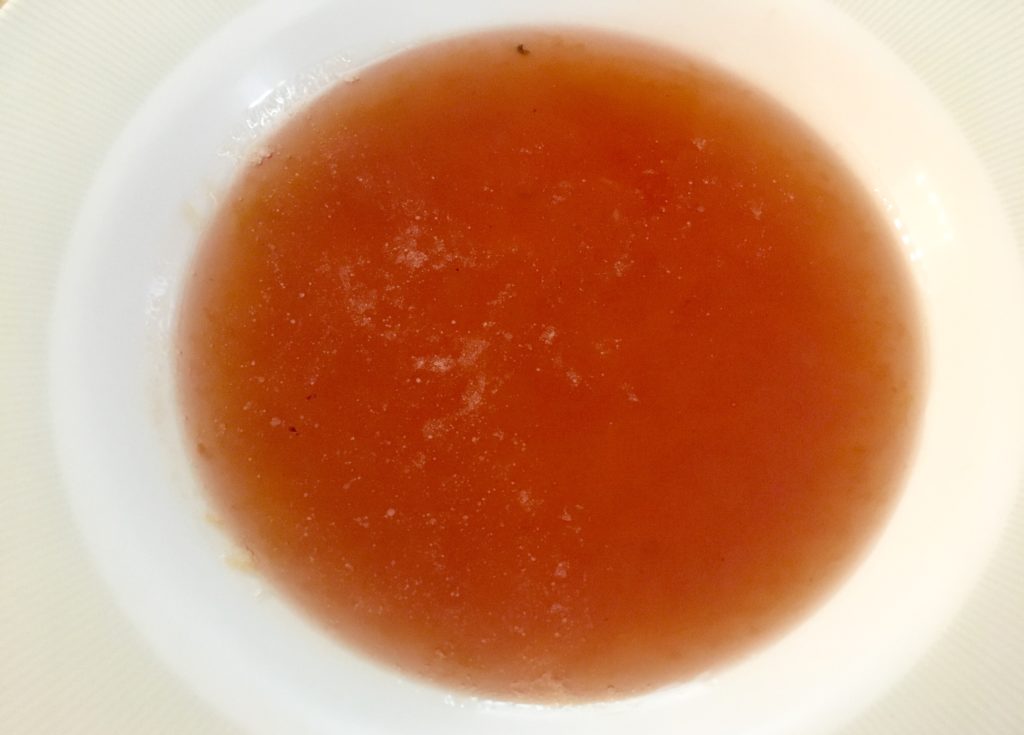 Caution when eating them!
You should take note that the most common way to eat them is pressing the fruit until the shell cracks and pop the seed surrounded by fruit into your mouth. This means sucking on the seed and taking some of the fruit off of it. This can be a chocking hazard since the seed is large.
Also be careful of the juice of the huaya fruit. It may look light in color but the juice stains things dark brown.
Where to find huaya fruit?
These fruits are found more in local areas due to their unique taste. Although popular among locals, these are not highly sought after by people not familiar with them.
You sometimes can find these in small markets, usually never in super markets. If you are traveling to the Riviera Maya you might only come across these if you go to some of the Mayan ruins like Chichen Itza and Ek Balam. Here young people will go around selling bunches of them. A bunch cost between 10 and 20 pesos.
In some small towns like Valladolid you will see people with wheelbarrows full of them.
Other local tropical fruit you might want to read about
Have your tried huayas (guayas)? Let us know what you thought in the comments below.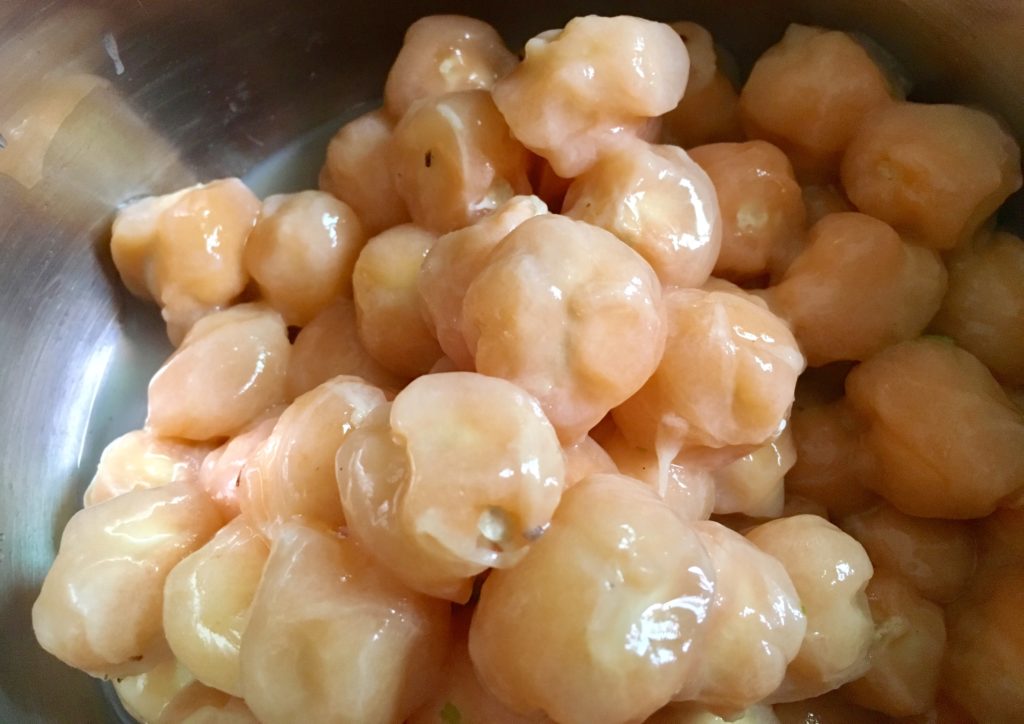 Pealed huayas fruit in a bowl.