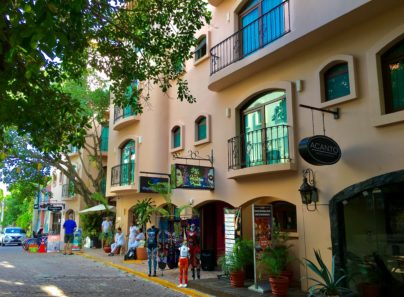 What is the Acanto Hotel like?
Do you like finding out about hidden hotel finds in Playa Del Carmen? We are always out doing research to bring you the good hotels that just might be where you stay on your next vacation. This is the Acanto Hotel and Condominiums which is right in the middle of Playa Del Carmen's downtown area. This is a smaller hotel that is unique because many of the rooms are full suites with kitchenettes or kitchens.
You will enter the lobby and pass through to the courtyard. Here there is a small pool and place to relax. This is also where they serve breakfast in the morning.
Some of the penthouse suites have their own roofdecks to spend time on, for the other rooms there is a rooftop area. The rooftop looks out over Cozumel and the Caribbean (see photo at the end of the article). There is also a rooftop grill that guest can use.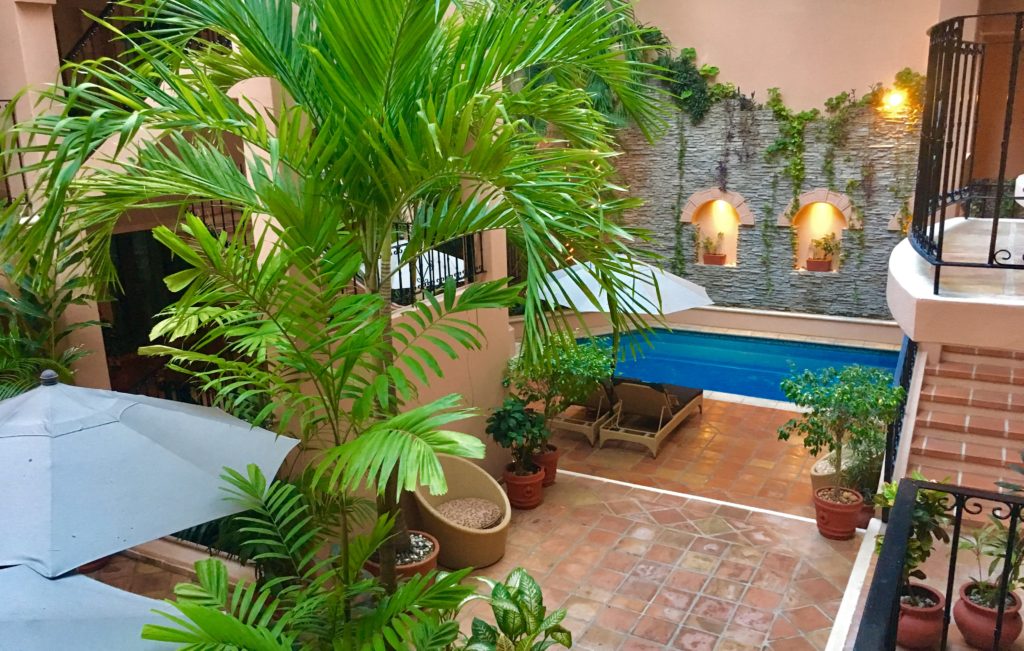 Our video introduction to the Acanto Hotel and Condominiums
We always like to investigate and explore things for you so we can pass on accurate information. We spent time at the Acanto Hotel and even spent the night so we could bring you this video.
Room types at the Acanto Hotel
There are several types of rooms you can stay in. These will give you control of your budget and find something that fits your needs on vacation.
Deluxe Room. This is more of a hotel room with a bed. There is a private bathroom but not kitchen or kitchenette with this room option. This is meant for one or two people.
Studio Penthouse. This is a top level studio style apartment with a kitchenette. This is meant for one or two people.
One Bedroom Suite. This is a full condo with one bedroom, dinning area, living room,bathroom and kitchen. This can be for two people with an optional 3rd person for the living room.
Two Bedroom Suite. This is a full condo on a lower floor. The unit comes with two bedrooms, kitchen, dinning area, living room, and two bathrooms. This can be for 4 people with an optional charge for one more.
One, Two, or Three Bedroom Penthouse Suites. These are upper level units with full condo style accommodations. Living room, bathroom/s, kitchens and private rooftop area.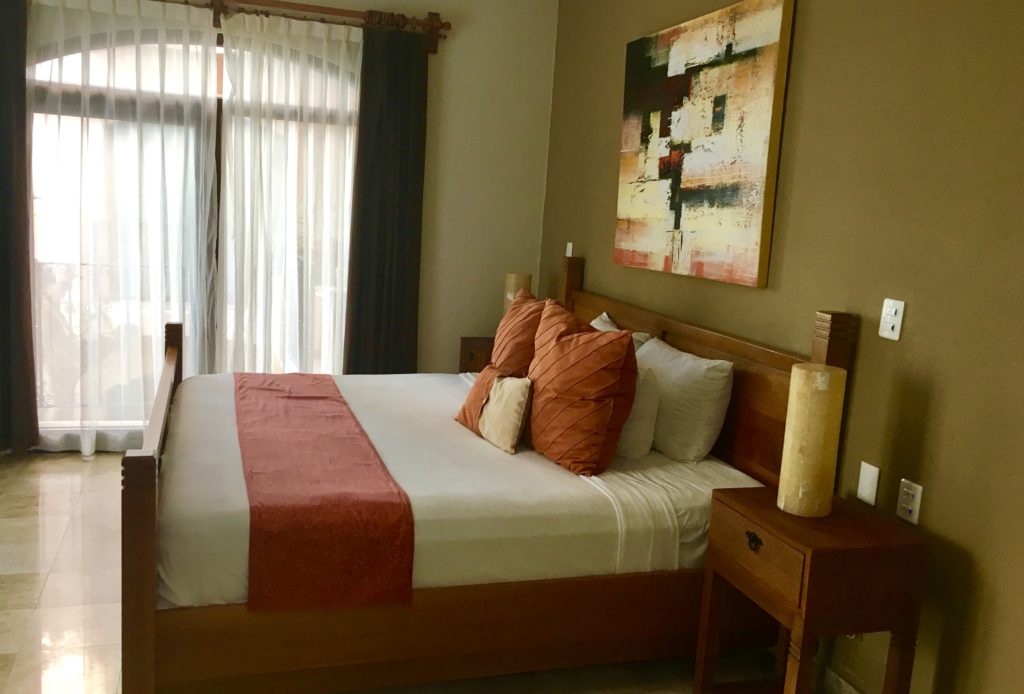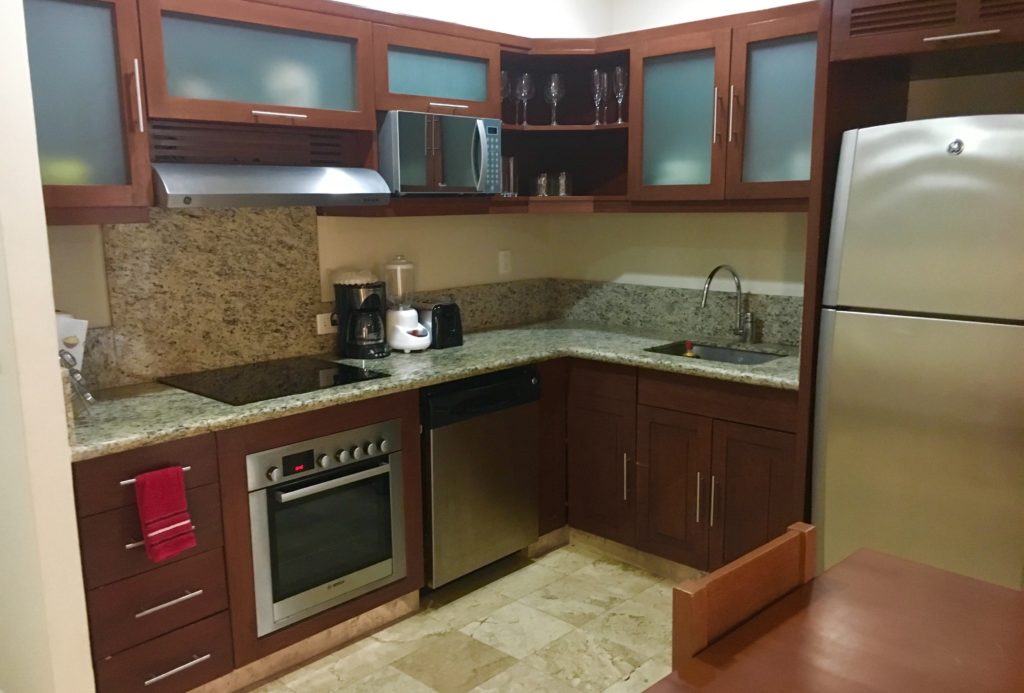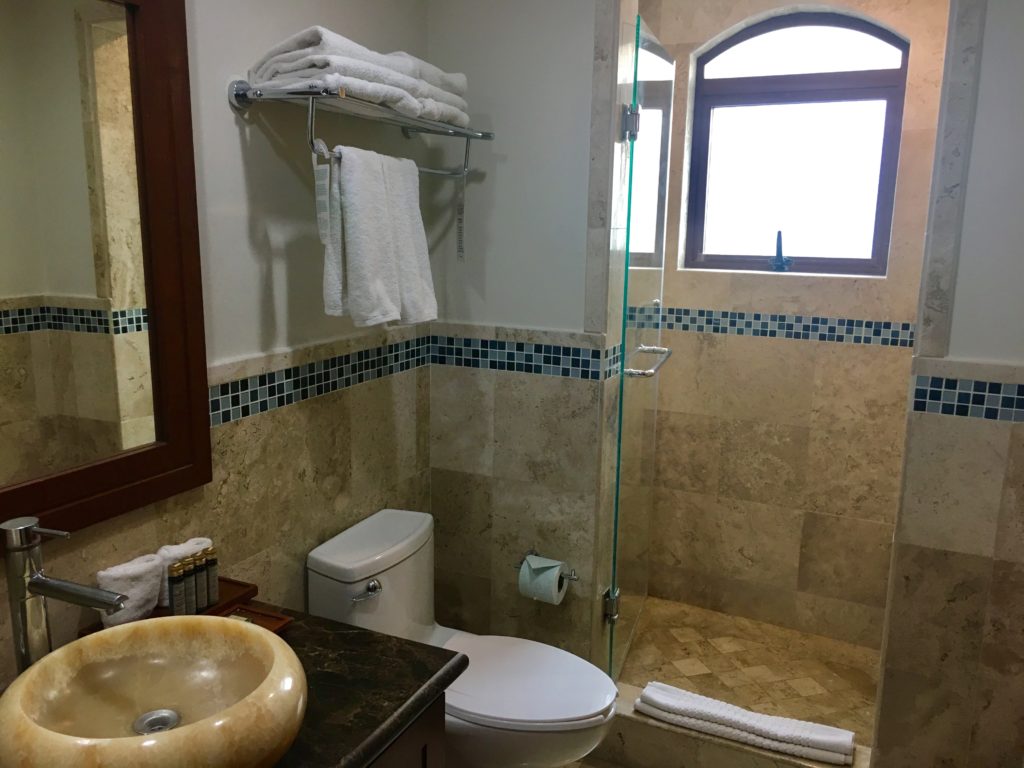 Where is the Acanto Hotel and what is nearby?
The Acanto Hotel is on 16th Street between 5th Avenue and 1st Avenue. This is right in the center of the downtown. Here you will be able to walk out the door and be half a block from the famous 5th Avenue in Playa Del Carmen. This is the main pedestrian street with about 22 blocks of shops, restaurants and entertainment. This is one of the most desirable areas to be near when people come to Playa Del Carmen.
You wont have to go far though to find some good things. Right across from the hotel on 16th Street is Plank Restaurant. There are also dozens of good restaurants just waiting for you in the downtown area. You can see our full guide to restaurants in Playa Del Carmen here.
If you like shopping you also will not have to go far. There is a small shopping plaza just around the corner called Quinta Alegria. This mall is a place to look around and also if you are shopping for alcohol or some special bubbly for the rooftop at the hotel, you will find the best liquor store in the back of the mall. It is called La Europea. For souvenirs there is a large store just around the corner on 5th Avenue called Hacienda Tequila. Here you can find touristy things to take back home.
Who might enjoy staying at this hotel?
We think that this hotel is great for people that want a quieter place to stay in Playa Del Carmen but also be able to walk out and explore the city. This is not a spring breakers hotel or loud hotel. This hotel can be great for couples. Since there are kitchenettes and kitchens in many of the rooms, this makes a longer stay more enjoyable. You can store things in the refrigerator and even get takeout and eat at the table in your room.
If you are planning on renting a car in Playa Del Carmen or coming with a car, you might want to check our parking guide to Playa Del Carmen here. If you need a transfer service from the Cancun Airport to Playa Del Carmen, here is one we recommend.
The Acanto Hotel offers very good value for guest. Compared to many hotels in the Playa Del Carmen downtown, this will offer you more comfort and space for a lower price. For this reason, you will find it on our where to stay in Playa Del Carmen guide.
Have you stayed at the Acanto Hotel and Condominiums before? What did you think? Let us know in the comments below, we would love to hear from you.