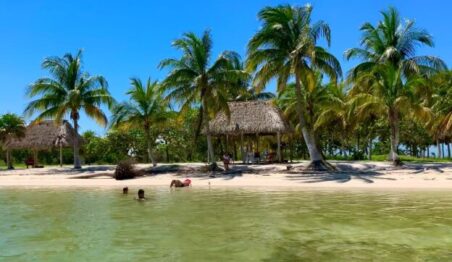 Nature tours to take in San Felipe
San Felipe, Yucatan is a small fishing village that is located at the tip of the Yucatan Peninsula. It gets a little overshadowed by Rio Lagartos and the pink lakes of Las Coloradas, but it has some hidden gems that you can visit on a tour. For those of you visiting the Riviera Maya and want a contrast to the more touristic side of the peninsula with something a little more authentic or if you live in the Riviera Maya and want to plan a weekend, this is a great option for you. Here are more about the nature tours you can take from San Felipe.
Our video guide of the 3 tours you can take in San Felipe
How to take these tours
These tours are all part of the collective of local fishermen. This means that it is equally divided between everyone, and locals benefit from these tours. on the east end of the malcon you will find a thatched roof building. This is where tours leave and also where you buy tickets. There are a few old photos of the tours and an explanation of what each tour involves is available in Spanish.
Tour prices change a little with time, so here are some general prices. The tour costs for Isla Cerritos for a boat is 1000 pesos and the tour to Cenote Kambulnah is 800 pesos. If you just want to go to the beach, there are shared boats and private boats. It will depend on if there are other people leaving at the same time. Most of the time they try to get you into a boat by yourself or own group. We have never tried to pay by credit card, so you it would be wise to be prepared with cash. Cash is king in Mexico and you won't be caught having trouble to pay.
Take a small boat to the beach
This is the most popular tour or destination you can visit in San Felipe. The town sits on an inlet, so the town has a boardwalk (malcon) along the waterfront with no real access to the water. In front of San Felipe is an island. It takes just a few minutes to cross over by small boat where you can enjoy the beach.
Once you reach the beach area, there is a dock where you disembark. There are small palapas on the canal side and beach side where you can rent hammocks to swing in the breeze.
There are a few people that sell food at the beach. Menu items are limited and mainly fresh fried fish or ceviche. For drinks there are coconuts, sodas and beer. If you want snacks or other drinks, bring them with you. During the weekdays there might not be anyone selling food, so be sure to ask at the tour center if you should plan on eating in town before or after the beach.
There are very basic bathrooms here.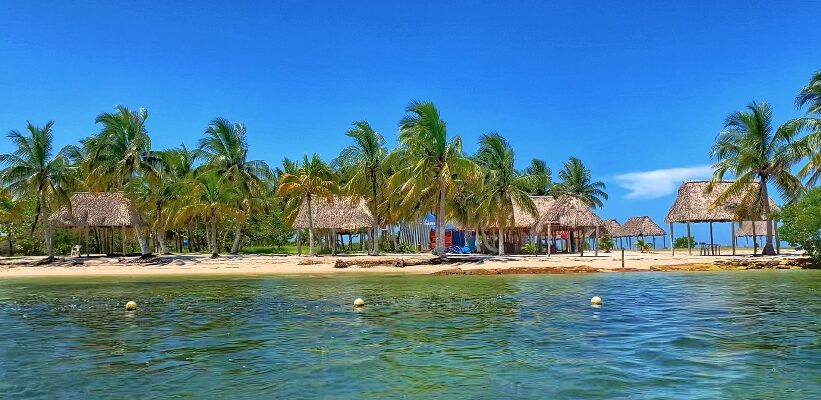 What is the beach like in San Felipe?
The picture gives you a pretty good indication of the conditions of the beach. It is fairly shallow until the darker area. This is a very natural area, so you can expect some seagrass and mud. In general, it is a very nice beach. This beach usually does not get much seaweed.
It should be noted that mosquitos can populate this area and areas away from the ocean can be problematic. It seems to be a problem 20% of the time, so be prepared with some spray especially if you don't want the little buggers to bother your day at the beach.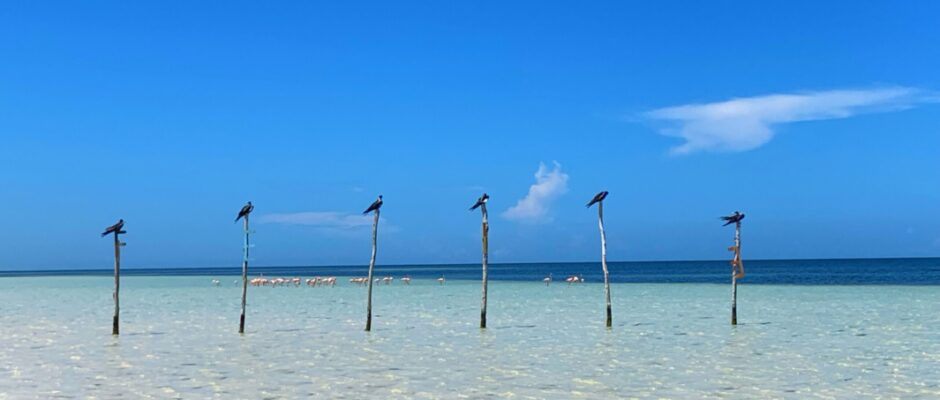 Tour to Kambulnah Cenote
This tour will take you 1.3 km from the port of San Felipe to a dock. Here you will walk through the mangrove on an elevated wooden walkway for 320 meters. It is a lush area with birds, insects, crabs and fish in the fresh water streams coming from the cenote.
The cenote is a green area with a circular boardwalk to see all sides of it. This cenote is not for swimming. The cenote is about 12 meters deep in the center.
After walking to see the cenote, it is back in the boat to stop at the beach or back to the town if you like.
Tips: This tour takes about 30 minutes and it nice to combine with the beach. Be careful on the boardwalk since some of the boards are missing or weak. Usually, the guide will point these out.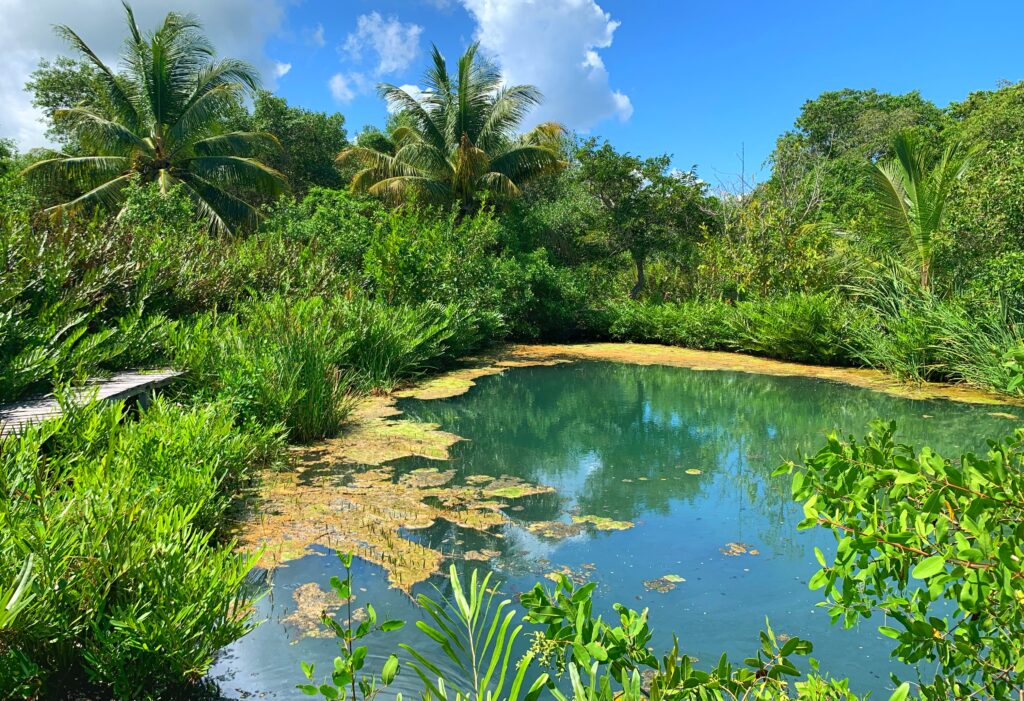 Isla Cerritos tour
Isla Cerritos is about 5km by boat from San Felipe. It is an easy ride and should not present a problem or people worried about getting seasick.
The island itself it not too large and might be hard to imagine to have been such an important port city of the Maya. Today, you cannot see much of the ruins, nor can you disembark on the island. What you can see are dozens of bord species that make this area their home. the tour guide usually has binoculars for you to use so you can get a close up view. The tour circles the island and then heads back to San Felipe.
History of Isla Cerritos
Knowing a little about the history will give you a deeper appreciation of the tour. Isla Cerritos (Island of Cerritos) was a principle port for Chichen Itza. The island was covered by buildings and a causeway was built to connect it to the mainland. Then a road was built all the way to Chichen Itza with resting stops for the Maya.
When excavations took place on the island, artifacts found showed that products from the north of Mexico all the way to Central America were shipped to this area to be traded.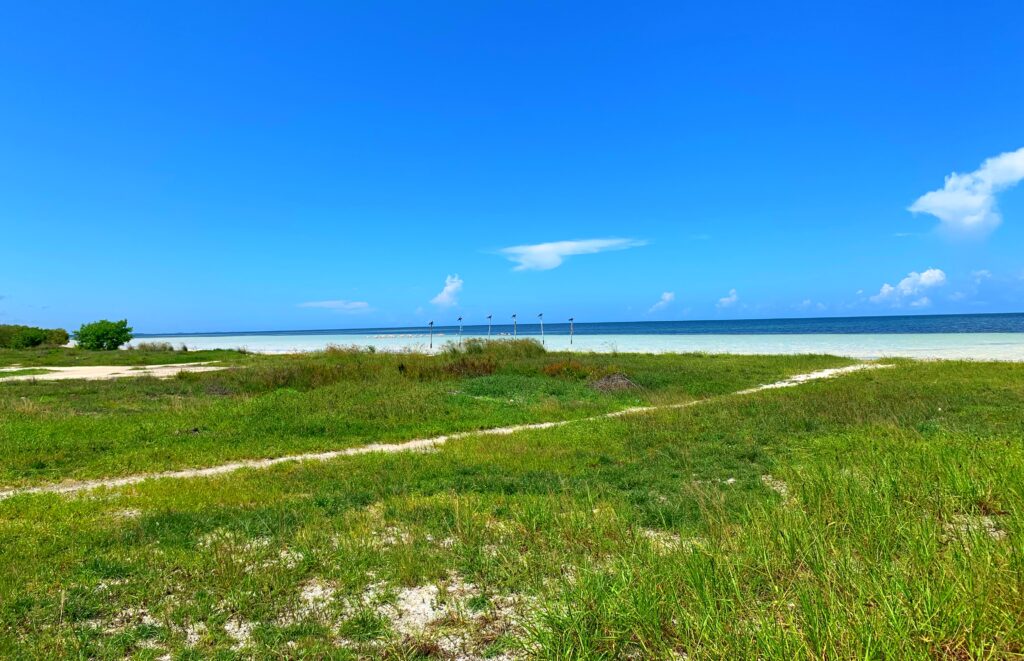 Further exploration in this area:
If you love local finds and exploring the peninsula, here are some other close by places that you can visit. We will add links to our articles below.
Thank you for reading our article. We hope that if you get to this area, you have a great time exploring.