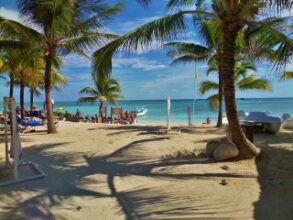 The Winners and Losers in the Hotel Industry
The year of 2020 will be remembered forever as a year that changed practically everything. It drastically changed everyone's travel plans and impacted the tourism industry. The pandemic continues to impact travel and is determining who the winners and losers and losers are, especially in the hotel industry.
We recently wrote an article about lessons learned in 2020 about travel. We highlighted the fact that businesses in part, need to be creative and flexible to survive the new normal economy. The travel industry has changed a lot between 2020 and 2021 and continues to change here in the Riviera Maya. It has created some surprising winners and a roller coaster for some hotels where the managers have no road map to predictability of their clients. Planning, marketing and preparing for visitors has all become a guessing game. Here is a brief history leading up where we are now and who is winning now.
Opening to tourism again
Although Mexico never shut its doors to tourism, most flights and travelers paused from early March 2020 until about June 2020. Most of the Riviera Maya and Playa Del Carmen opened June 8th, 2020. It was a slow opening, but it was something. Even though beaches were not open at this time, people started to come. Beaches first opened to guests of all inclusive hotels. This meant that staying at one of the resorts would allow you access to the beach.
As people started coming again to the Riviera Maya, all inclusive resorts were popular because they were a combined package of hotel, restaurants, beaches, and entertainment. People traveling were weary to go to towns and navigate what was open and figure out what restrictions. All inclusive resorts were the early winners with returning guests to the Riviera Maya. At the same time, smaller hotels were struggling to get guests to come.
Dozens of viral videos circulated about what it was like to stay at a resort in the Riviera Maya for the summer of 2020. They were prepared and ready to make guests feel welcomed and safe. But as time went on, people were feeling more adventurous and the people that had been waiting to travel, started to come again, especially as the beaches had opened again.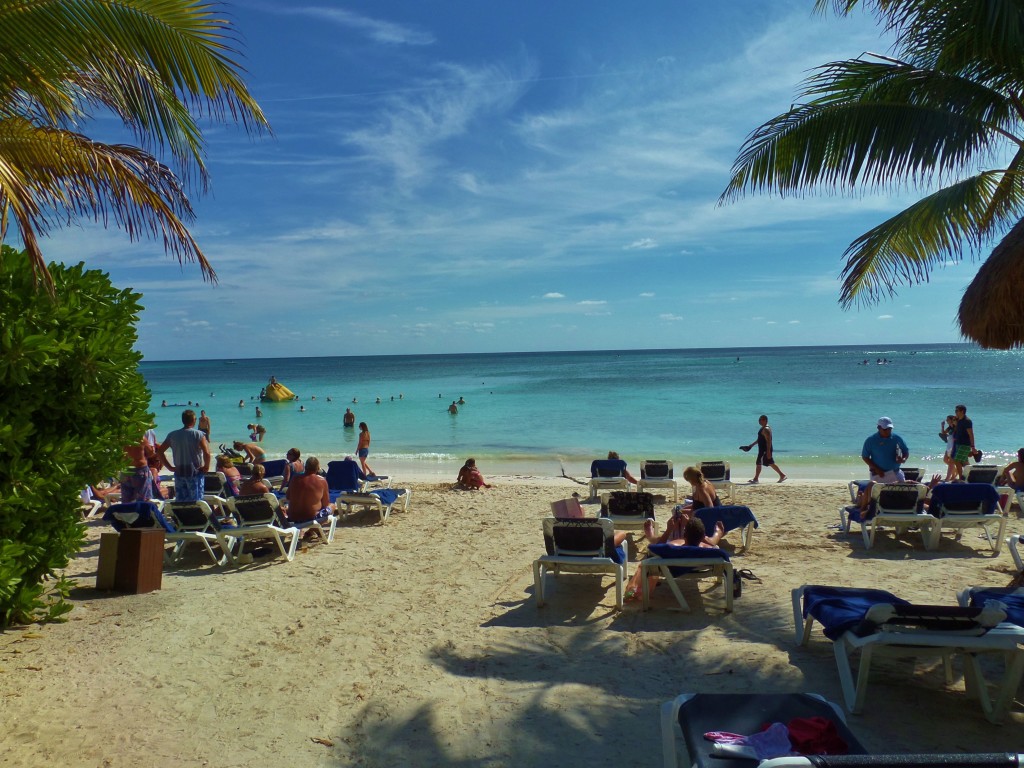 The rise of the independent place to stay
After the initial few months of tourist arrivals flocking to all inclusive resorts, the rise of the more independent traveler and those that seasonally travel to the Riviera Maya started to come. This meant the rental market of vacation condos, smaller independent hotels and VRBO rentals started to receive guests.
As more travel restrictions took place, people that could travel and felt comfortable doing so, started coming for longer periods of time. This meant that people wanted more than just a hotel to stay at. Condo hotels that offer a full condo with kitchen became more popular as well as rental units on sites like Airbnb.
Condo hotel managers and smaller rental agencies that we talked to all said the market had turned upside down, and they were becoming busier even as more travel restrictions took hold again.
The smaller investors are benefiting from the new travel
For people that bought and rent out units in places like Playa Del Carmen and Tulum, they have benefited from the new flow of tourism. At the beginning of lockdowns, many people looked to stay in place, and while seasonally tens of thousands travel to the area, some for months at a time, many extended stays in Mexico. Immigration offices even worked with people that were "stuck" in Mexico, extending tourist visas. Also, people traveling within Mexico, they looked for places that were more open and comfortable. Places like Tulum for example were nearly full with people wanting to ride out the pandemic there.
For people that work online or newly started to work online since many offices were closed in other countries, this allowed more freedom to relocate and work remotely. This also created a flow of people coming to the area to enjoy our "winter". These new types of traveler also benefited the rental market as these people sought out comfortable condos to rent for a few months.
Not everyone had a stellar year of rentals, but considering the circumstances, many did well. We know that many reading this article have investments in the Riviera Maya and it is important for you to know how things are going. In addition to this article, we have this article to help our readers make the most out of their investments and promoting their rentals.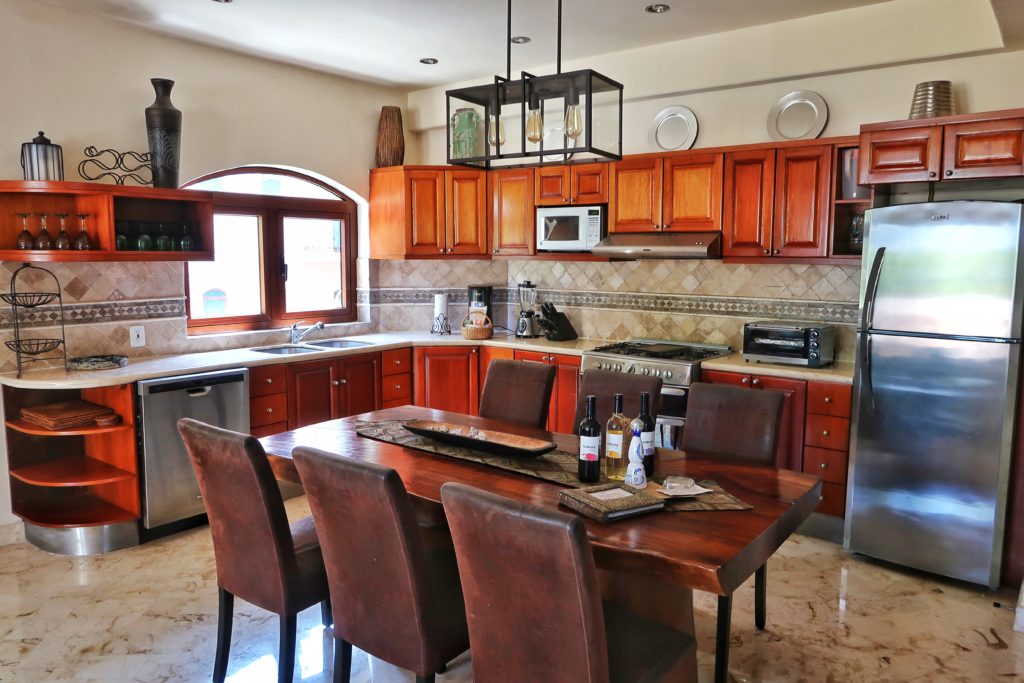 Trouble hits the big resort market
For the Canadians that like to travel to Mexico, there was never a good time to go to Mexico during the pandemic. Canada required a quarantine period when returning and many could not afford the time off of work plus vacation time to do this. This meant that the Canadian travel market was only a small fraction of what it normally was for all of 2020 going into 2021. To make things even harder, Canada announced further travel restrictions in early 2021 requiring Covid-19 test and quarantine when returning. This further dried up the Canadian market in Mexico.
Europeans, who are a big share of visitors to all inclusive hotels, had to deal with changing flight routes and home country restrictions. It was easier for Europeans to come to the Riviera Maya in 2020, but as 2021 rolled around, more travel restrictions ensued and visitors to the Riviera Maya slumped again.
Resorts cannot operate at low occupancy rate
The resorts of the Riviera Maya are well known for their spacious properties, beautiful grounds and good customer service. This all comes at a cost. Often, there are hundreds of employees that form a small city to supply all the services at a resort. This works well when there are adequate amounts of tourists enjoying and paying for the facilities. When occupancy drops, it is not cost effective to run the resort. It costs the same to maintain pools, buffets and pay staff when there is full occupancy and when there is only a fraction of the guests.
After a slow 2020, the pandemic has been wearing on larger resorts as package tourism has dropped. Even aggressive marketing campaigns to nationals in Mexico with good discounts could not cover the loses. This has pushed several large all inclusive hotels to the point of closing. We predict that several large resorts will close this year or be sold to another brand and be remade into another line of hotels by the end of 2021.
Conclusion
It has been a roller coaster for the travel industry over the past year. Overall the Riviera Maya has been a winner being open and available to receive tourism. We have seen a lot of different people visiting that have never been to Mexico before. As other countries in the Caribbean were closed or had more restrictions, these customers started to explore what the Rivera Maya has to offer. Even as far as Europe, we have heard many that normally go to southeast Asia, request information from us about traveling to the area.
It has been a difficult year for travel and continues to be in flux. Even as bad as it has been, there are some doing well, or at least fine. We will continue to see changes for sure in the coming months and we will be here to report how things are and what things are changing.