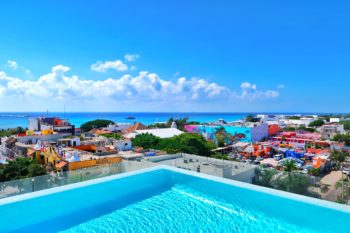 The Purobeach Rooftop Club
Located on the roof of The Fives Downtown Hotel is the Purobeach Rooftop Club. This is a new trendy rooftop pool in Playa Del Carmen where you can layout and have sea views. Lounge music, a gorgeous pool, bar and food options all await you here. This can be a day of relaxing for both hotel guest and it is open to the public.  Rooftop pools have been gaining popularity in Playa and options have doubled in recent years. Here is more about visiting here to see if it is something for you.
What is the vibe here?
Think chill, relaxed, not overly pretentious, not spring break. it is stylish with a Ibiza chill vibe. There is really good chill lounge music playing that is not too loud for relaxing. Many people are ages 28-51 years old. You can have good food and drinks and enjoy the sunshine all day here.
Rates and prices for the Purobeach Rooftop
Prices are for consumption. This means the amount of consumption at the bar and restaurant that covers the rental of the beds. There are 36 sunbeds and 5 Balinese beds. Towels are available here as well as bathrooms and changing rooms.
Sunbed 700 pesos
Double sunbed 1500 pesos
Balinese bed 2500 pesos
We recommend making a reservation or coming early. This rooftop will be a popular hangout in Playa Del Carmen.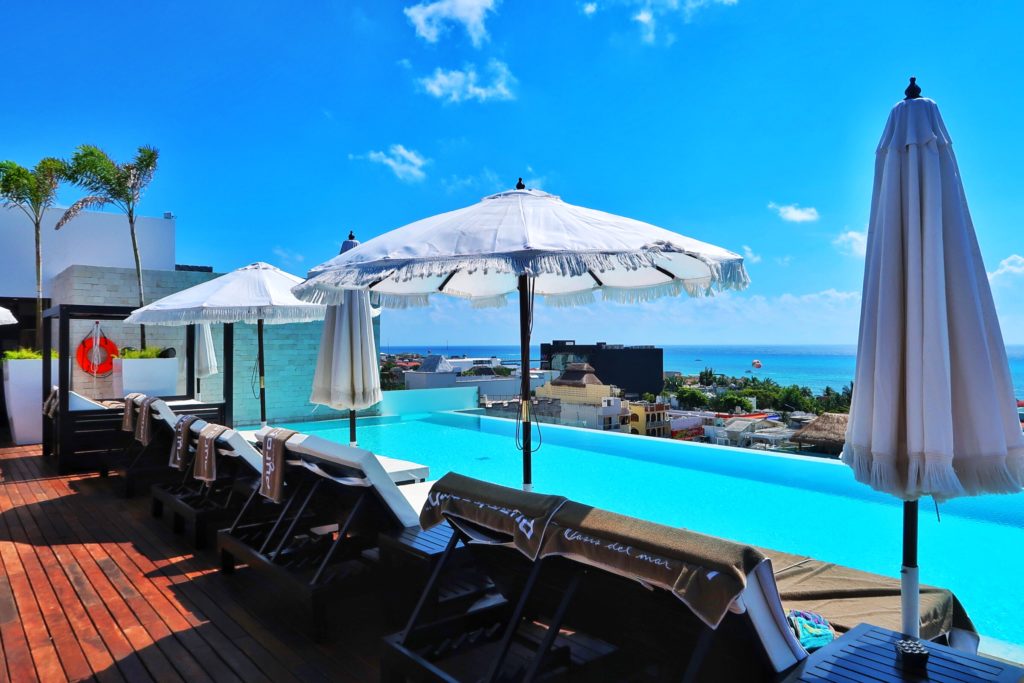 So what can you buy for food and drinks? Well there is the daytime menu from the Purobeach Restaurant. The menu has salads, a burger and seafood dishes. Prices range from about 185 pesos to 265 pesos. The bar has everything from specialty cocktails to every drink you could want. Below are some food pictures The burger was great and now our favorite in Playa Del Carmen.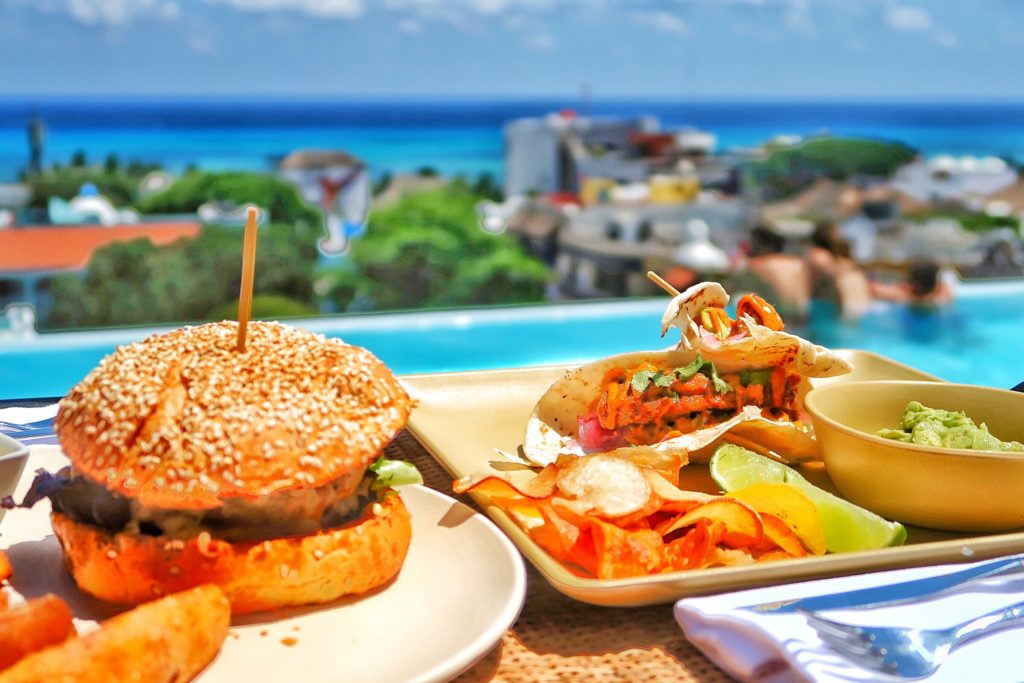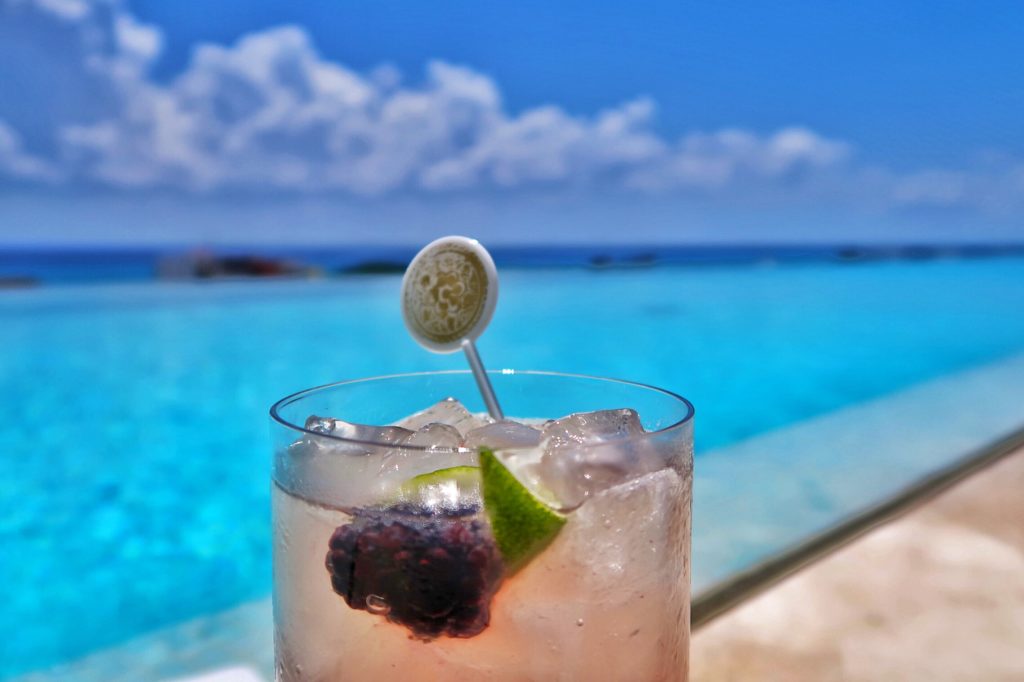 Details for going here
Open hours
Daily from 9:00am-Sunset.
Reservations:
Phone:  +52 (984) 877 2755
Email: [email protected]
Location of the Purobeach Rooftop Club
The club is on the roof of The Fives Downtown Hotel on the corner of 10th Avenue and 2nd Street. There is very little street parking around this area but there is a parking lot across 10th Avenue. For more parking see our parking guide for Playa here. Enter the hotel lobby and take the elevator to the roof. There will be a hostess there waiting for you. We are sure when you arrive at the top floor and the elevator doors open, you will be impressed!
Have you been to the new Purobeach rooftop pool? What did you think? Let us know in the comments below, we would love to hear from you.