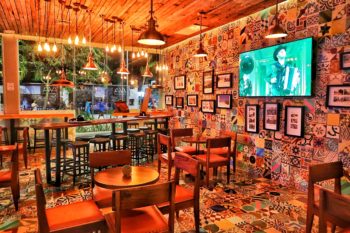 El Tigre Bar Mexican Cantina Experience
Going out for a drink in Playa Del Carmen? Want something Mexican feeling? El Tigre Bar is a Mexican Cantina style bar on the south end of town. The bar is on the first floor of the new Fives Downtown Hotel. Here you can find Mexican spirits like mezcal and tequila. Besides having an authentic Mexican drinks you can have "botanas" or tapas with your drinks. Coming here will give you a feeling you are in Mexico and also give you a taste of authentic Mexico.
The bar is lined with colorful Mexican tiles and gives you a little bit of a feel like the old western Mexican bars. Also on the walls are old photos of Playa Del Carmen. It will really show you have fast Playa has changed over the years.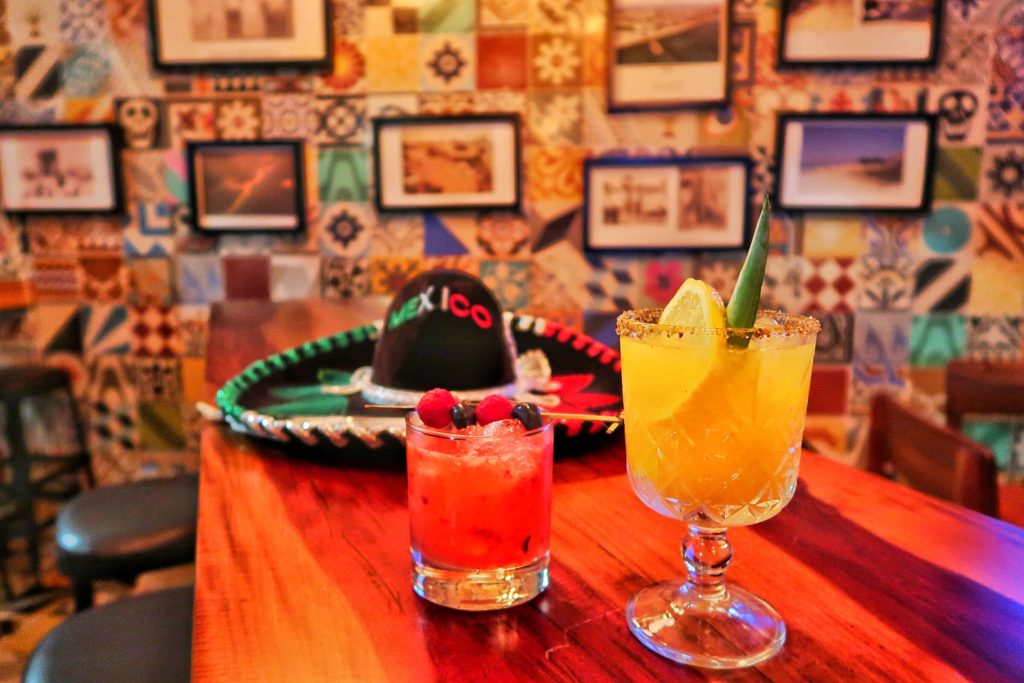 Try some mezcal here!
For tourist coming to Mexico you probably know tequila but might not have heard of Mezcal. Mezcal is made from the agave but has a smokier flavor to it. Like many things, there are many levels of quality and a range of taste in one spirit.  If you have only tried mezcal once, you still should try the varieties because of the range of taste. The distillation of mezcal was started in Mexico after the Spanish brought distillation technology. There are four classification of mezcal according to age. The older the mezcal the more it can taste like whisky due to the barrels it is aged in.
Interesting fact: Mezcal is not a type of tequila but rather tequila is a type of mezcal.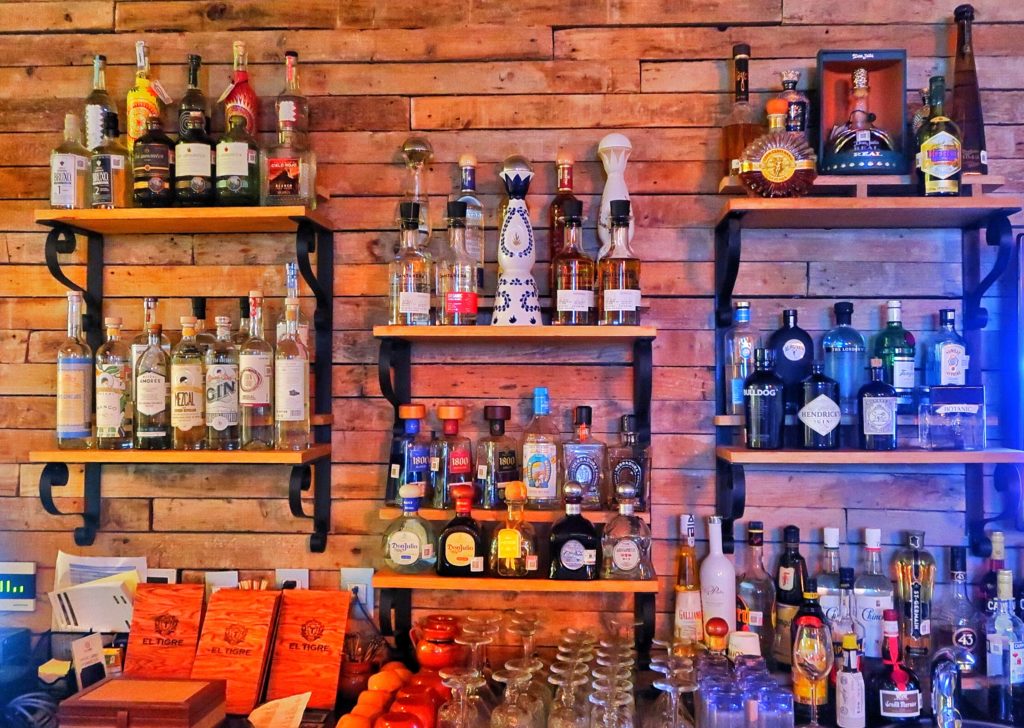 Bar prices
Snacks 85-145 pesos.
Signature cocktails 210 pesos.
Margaritas 170 pesos.
Daiquiris 160 pesos.
Martinis 180-200 pesos.
National beers 55-65 pesos.
Artisanal beers 100-210
El Tigre Bar hours
Open daily from 6:00pm-11:00pm
Note: The Purobeach Bar on the roof of The Fives Hotel stays open until 2:00am in case you want to keep the party going. This is the same building.
Where is the El Tigre Bar?
The El Tigre Bar is located on the street level of The Fives Downtown Hotel. This is on the corner of 2nd Street and 10th Avenue.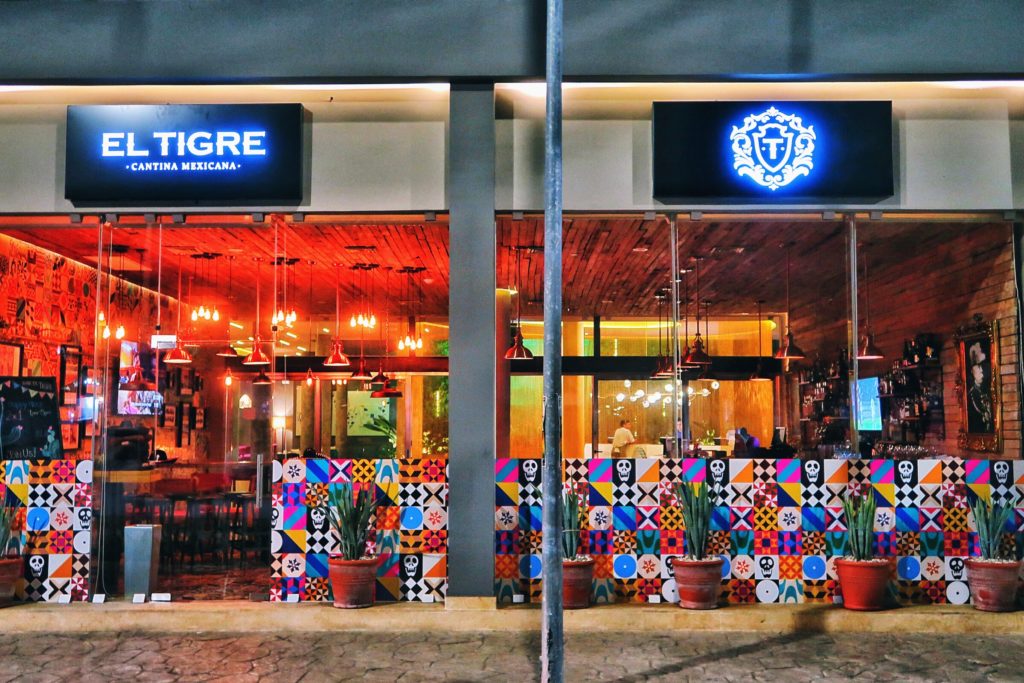 Have you been to the El Tigre Bar before? What did you think? Let us know in the comments below. 
This is one of the bars in Playa Del Carmen that you can visit while here on vacation. See our guide to bars and also to clubs for more options.