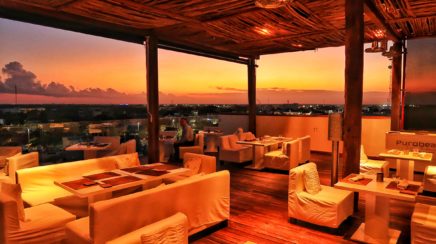 Purobeach Restaurant at the Fives Downtown
The Purobeach Restaurant is a rooftop restaurant option in Playa Del Carmen. This open air restaurant sits atop the new Fives Downtown Hotel & Residences. The vibe is lounge/chill with nice music, ocean breezes and Mediterranean menu stylings. This restaurant is perfect for that romantic dinner or stylish night out. The restaurant is open to the public as well as hotel guest.
If you come during the day the restaurant provides a lunch menu for those enjoying the rooftop pool and views. The hours are  Sunday to Wednesday from 12:00 pm to 11:00 pm and Thursday to Saturday from 12:00pm to 12:00 am. Here is our review.
What is the menu like?
You can expect Mediterranean style with slight Mexican influences. There are also meat dishes like their delicious flank steak. There are also some lighter Asian dishes as well. All of the menu is complimented by special cocktails and full bar option.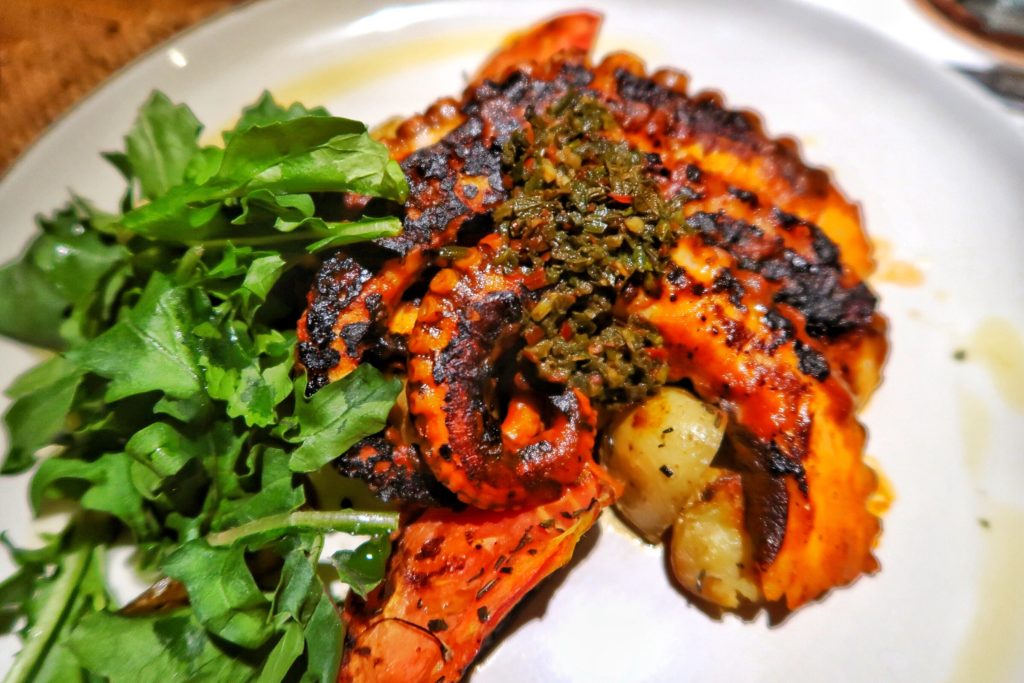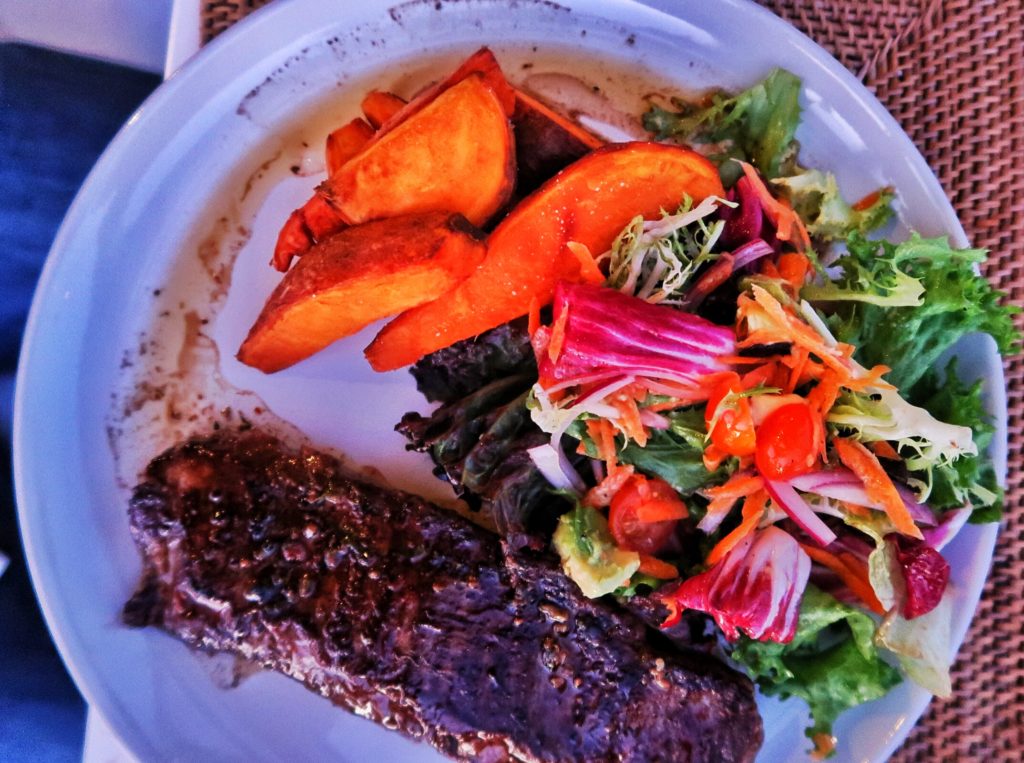 Flank Streak.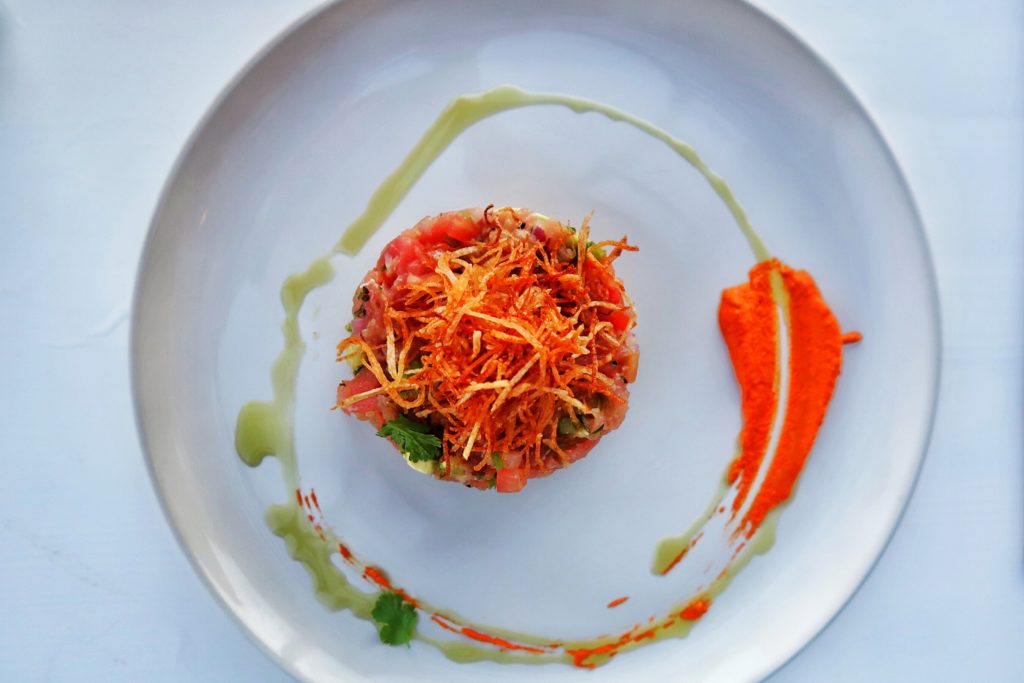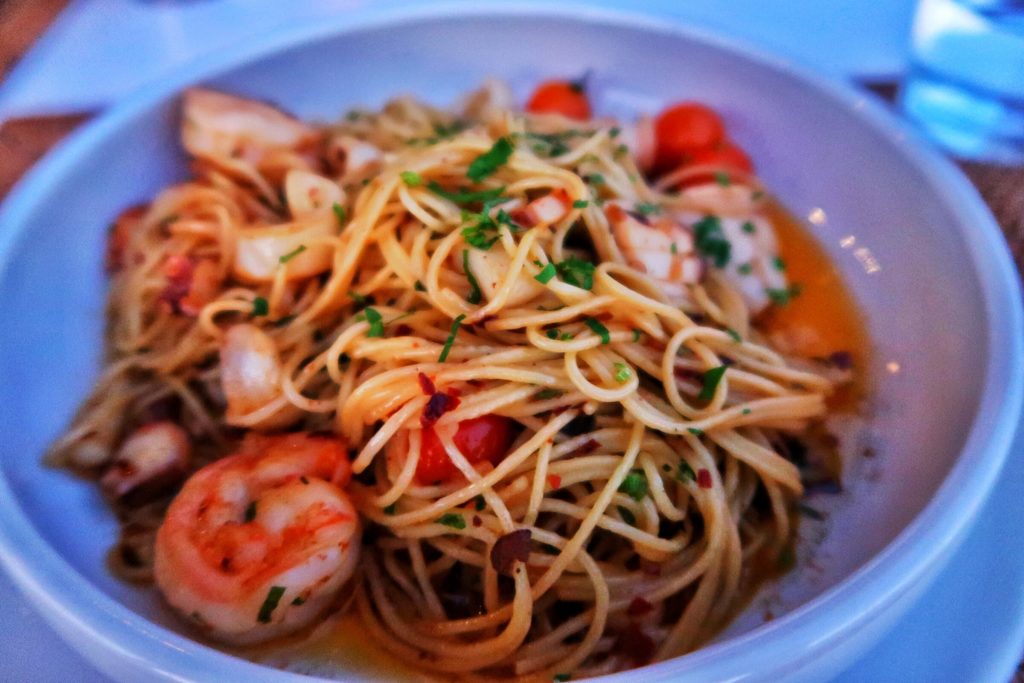 Menu prices at Purobeach Restaurant
Cocktails 145-180 pesos
Appetizers and salads (note these come in 1/2 order or full order) about 115-285 pesos
From the grill 325-395 pesos
Other main courses about 185-265 pesos
Desserts 195 pesos
Our recommendations for this restaurant
This restaurant is a great place to get up and see the view. There are only a few rooftop restaurants in Playa Del Carmen and this is one of them. Because this is a special restaurant we are adding it to our list of restaurants for that special night out in Playa Del Carmen. This list is for those that have one night to go out and want one of the more special locations.
Tip: Make reservations for around sunset time since this restaurant has a great view facing west. You can always stay later and move over to the Purobeach bar to continue your evening.
We think that since the rooftop pool is also open to the public you will be ordering off the smaller lunch menu for the Purobeach Restaurant. If you come for during the day we highly recommend the burger, we think it is one of the best burgers in Playa Del Carmen!
How do you get to the Purobeach Restaurant?
The Purobeach Restaurant is on the roof of The Fives Downtown Hotel. This is on 10th Avenue with the corner of 2nd Street. There is a parking lot across from the hotel on 10th Avenue but it can be full on busy times. Since parking is tighter in this area, see our parking guide to Playa here in case the lot aforementioned is full.
Once you have arrived to the lobby, take the elevator to the top floor. A hostess will great you there.
For more restaurants like this, see our complete restaurant guide to Playa Del Carmen here.
Have you been to the Purobeach Restaurant yet? What did you think? We would love to hear from you in the comments below.