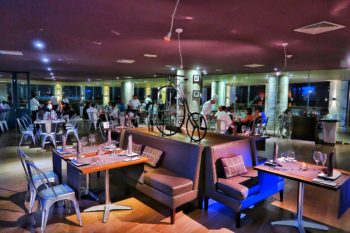 Skylights Restaurant at the Platinum Yucatan Princess
The skylights Restaurant is one of the restaurants at the Platinum Yucatan Princess Resort that is open to the public.  The restaurant is also open to guest of the hotel as well that are looking for an add on experience. The restaurant is on the second floor with views of the ocean and Cozumel in the distance. Besides having this option for a nice dinner out, the special dinner events are an excellent value (see packages available below).  Enjoy a gourmet dinning experience here in the Riviera Maya.
More and more hotels are opening their doors to new chefs, experiences for guest and also for people in the area. This is making the Riviera Maya a gastronomic destination. If you have not explored around, see what is offered here.
What a dinner is like
If you go for an a la cart experience when they are not doing a special prix fixe menu, you  can look forward to international gourmet dishes. There is a full bar and wine list. For the special dinners, expect a six or seven course dinner paired with wines and spirits. Below we have some photos of plates served at just one meal.
The meal we went to had dishes such as:
Provolone and French Brie cheese soufflé combined with sparkling wine Cooks California.
Mustard foie gras au pan matched with Roase wine St. Michel.
Mayan octopus matched with a St. Michel merlot
Iberian grilled loin with a tempranillo Peromato
Citric chebert au tequilla
Ibirian ribs in adobo sauce matched with a red wine of Senorio de Orgaz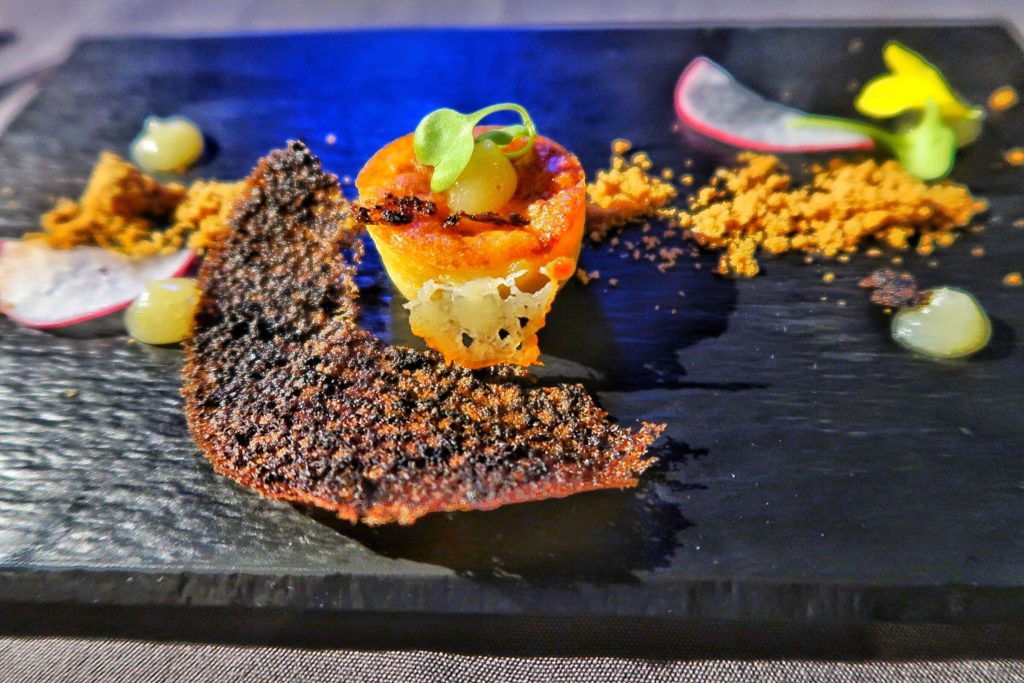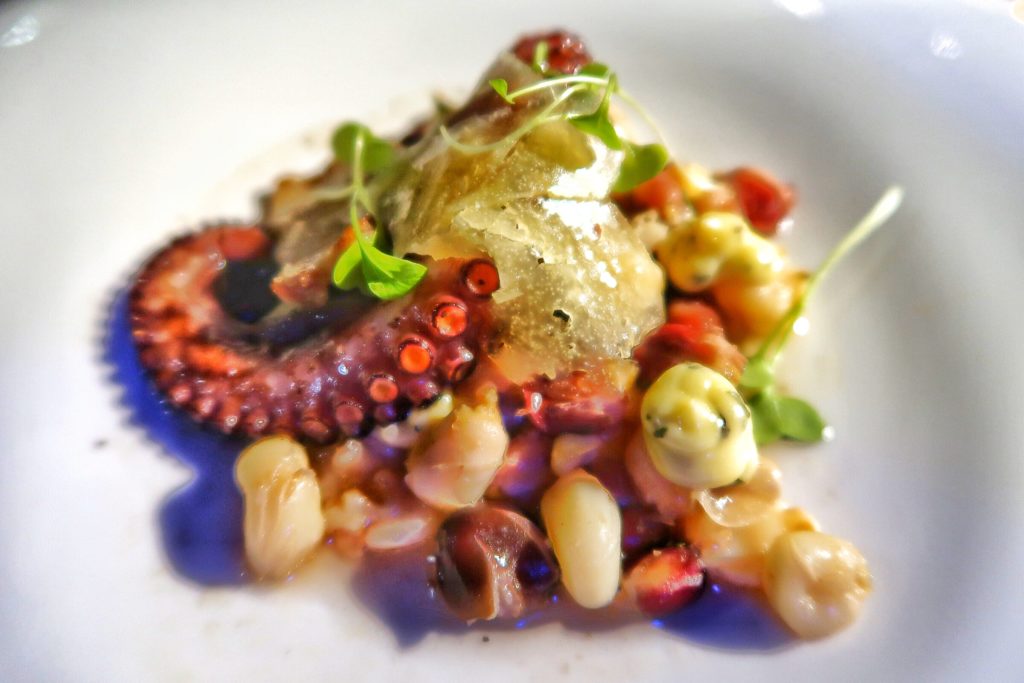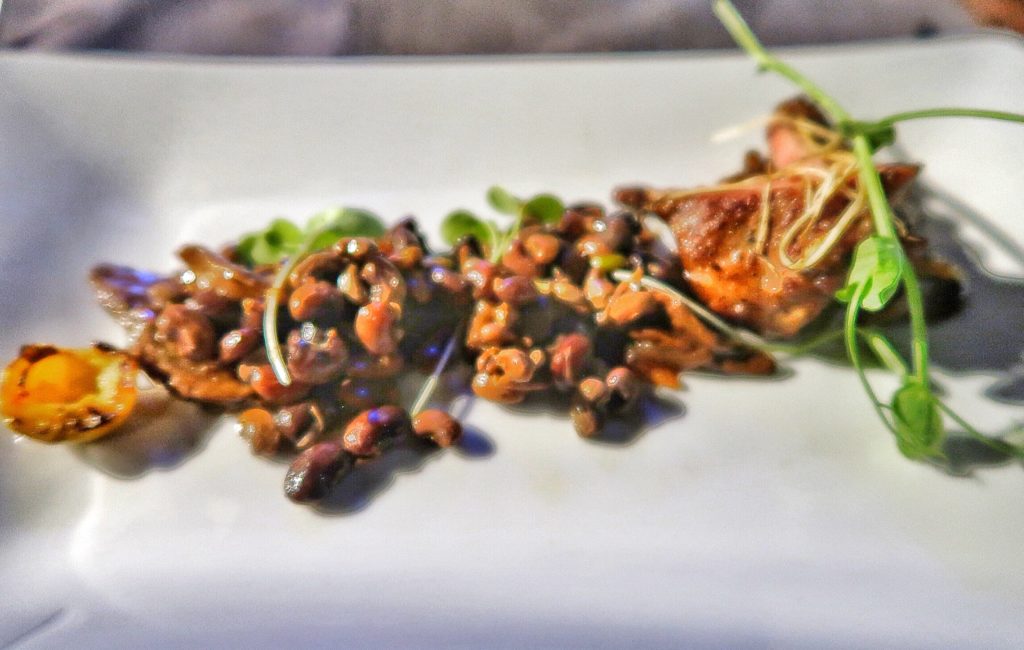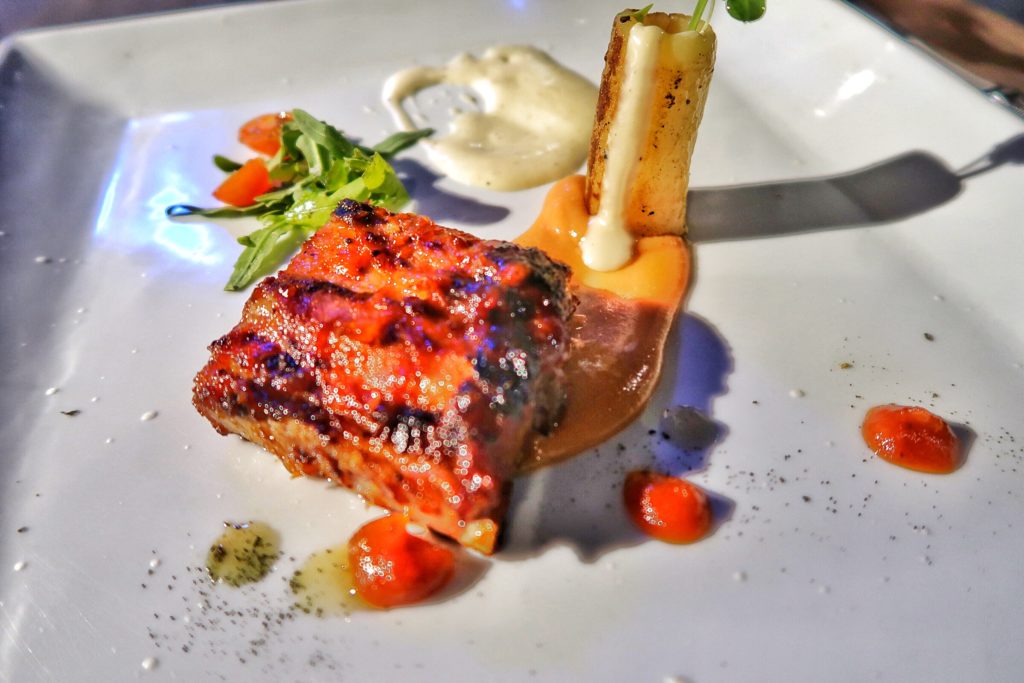 Our video of dinning at the Skylights Restaurant
Like everything on our website, we go in person to let you know what it is like. Here is our brief video.
When is the next dinner?
You can check the Facebook page of the Skylights Restaurant for information on the next dinner open to the public.
Packages available
Here are three packages that you can get for visiting the Skylights Restaurant. These are all very good deals and can make for the perfect night out or perfect overnight!
Booking a reservation
Since this restaurant is on a private property in the resort you do need to book in advance. Once you book you will have a receipt to show to the security at the entrance of the hotel. You can book your reservation on BooknFeel website.
Note: This is an adults only restaurant. There is no formal dress code just not overly casual.
Hours for dinning
The Skylights Restaurant is open from 6:00pm-11:00pm. Dinners are usually times with different seatings. When booking see what is available or scheduled for the night you want.
How to get to the Skylights Restaurant
The Platinum Yucatan Princess resort is just north of Playa Del Carmen. From downtown Playa Del Carmen it is about 17 minutes north up the 307 Highway. You will either need to drive here or take a taxi. There is no public transportation here.  Valet parking is available
Have you been to the Skylights Restaurant at the Platinum Yucatan Princess? Do you have questions about going here? Let us know in the comments below.