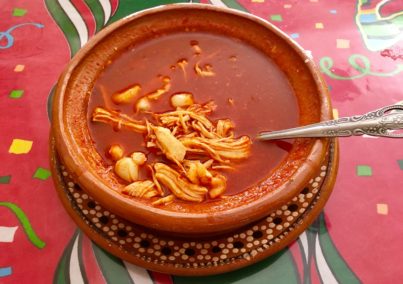 What is Pozole and where to find it?
Pozole (po-zo-lay) is a traditional Mexican soup. This soup is used for meals at special occasions because it does take some preparation. Since this is part of the culture and something you may want to try, where can you find pozole in Playa Del Carmen what is the history behind it? We will answer this below.
What is in pozole?
The base of pozole recipes is hominy or nixtamal.  Nixtamal is dried corn that is treated with an alkali like lime. The corn is traditionally soaked in water and lime to loosen the outer shell and germ, and then it is repeatedly rinsed and ground to varying degrees of fineness, depending on the intended use. This process frees up useful vitamins and minerals in the corn so that they can be digested, and it is has been practiced in Latin America for thousands of years by native people.
Pozole is made with hominy, which is processed corn with the germ removed, and meat, traditionally pork. It's also often made with chicken, especially for those who don't eat pork. The stew is seasoned with a combination of spices, and it's typically topped with garnishes like radishes, avocados and lime juice.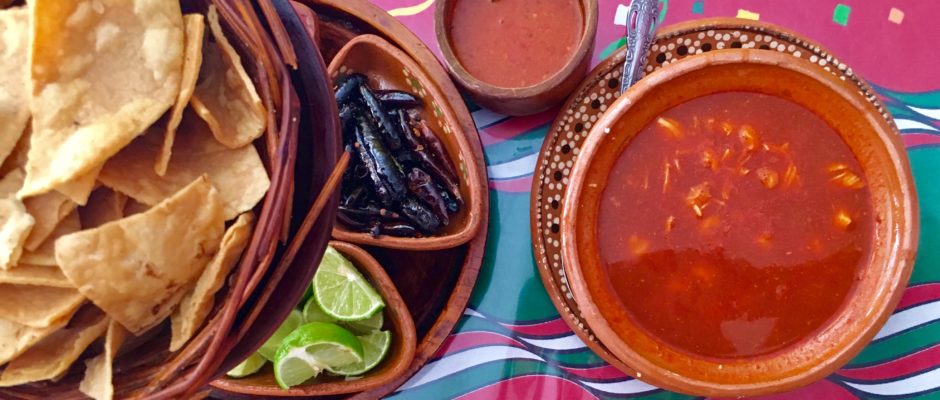 The History of Pozole
Pozole originated with the Aztecs and other indigenous tribes in Mesoamerica. Historical pozole was eaten on special occasions. After the Spanish arrived pork became the traditional meat used.
In modern times, pozole is still a very common food for Mexicans to eat on special occasions.  You will find it being served at weddings,  birthdays, baptisms, and holidays.
You can even find hominy being sold in places like DAC market in Playa Del Carmen. Here people can buy this traditionally processed corn and cook with it.
Where to find Pozole in Playa Del Carmen
If you have a hankering for pozole or want to try this Mexican traditional dish, here is where you can find pozole in Playa Del Carmen.
The Pozoleria on 30th Avenue between 20th Street and 22nd Street is one of the best places in the center to try pozole. This is a simple and humble restaurant but has the soul of Mexican food.
The restaurant is open through the day but closes early in the evening.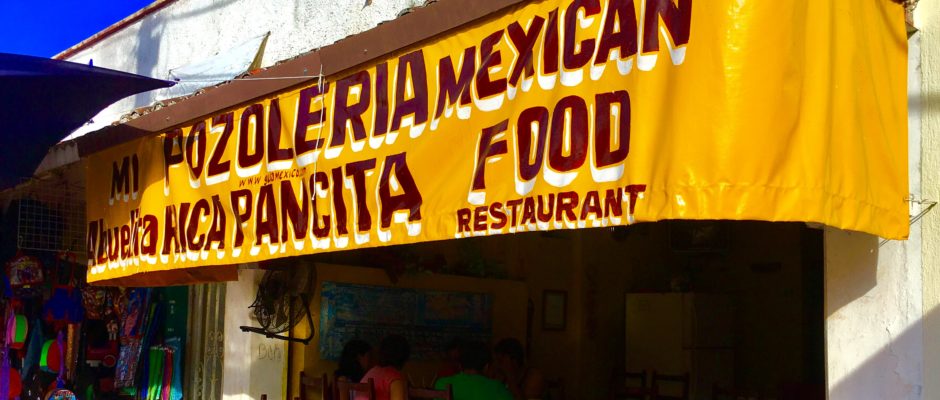 Have you had pozole before? What did you think? Let us know in the comments below.
If you like trying regional dishes, see also our article on tamales, salbutes, and panuchos and kibis. Or our article on Mayan foods and places where you can learn about them.