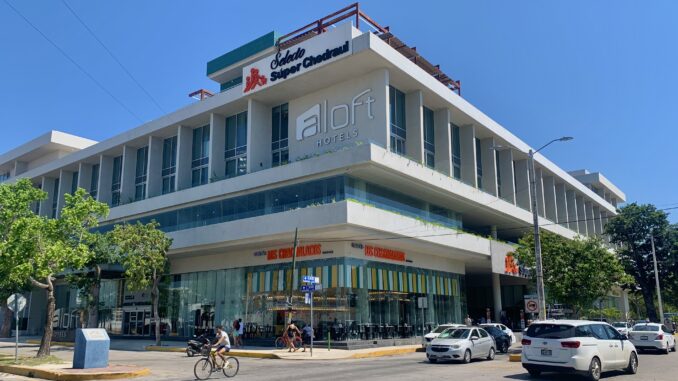 New things in Playa Del Carmen May 2023 edition
We like to keep readers updated with all the changes in Playa Del Carmen. It is a hard task because there is always something new and changes. These are things we noticed for May 2023.
aloft Hotel opens in Playa Del Camen
Located above the new Chedraui Select grocery store on 10th Avenue and 34th Street is the new aloft Hotel. This area of Playa Del Carmen is trendy and a good location for a hotel like this. These types of hotels are becoming more popular in Playa Del Carmen. This is a hotel that has newer and trendy rooms, a big rooftop with views overlooking the ocean (even though it is several blocks away). This hotel will compete with The Reef 28 which appeals to a trendy crowd of 30–42-year-olds that like the hotel to be part of the destination.
However, as it stands now, this hotel has to work out a lot of kinks and add some energy to their hotel. As it stands now, we would rather stay at The Reef 28. We say this because The Reef 28 has similar rooms, better location close to the beach and more energy on the rooftop.
But, lets see how this hotel develops.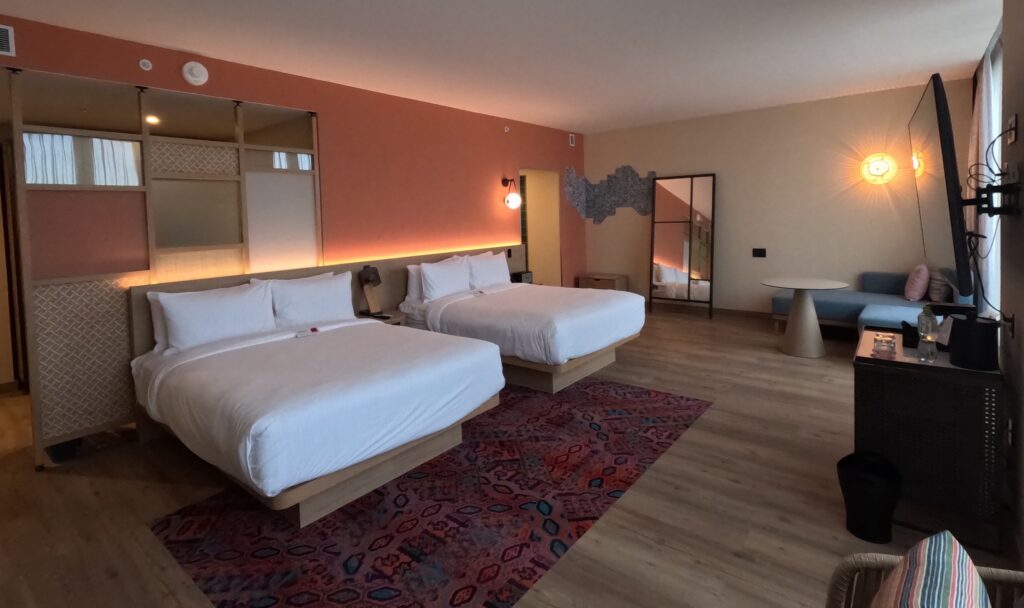 New construction where the old Fusion used to be
For the old timers in Playa this piece of beachfront property has seen some drama over the years. It was once home to Fusion where you could go for a meal or a stay. Then there was a big dispute over ownership and the hotel was torn down. There was a beach club that held on for a while and then closed and then opened.
Now a large building is going up. it is a bit of a gamble because the beach here has been eroded for some time now and has exposed rocks. Let's see if this new project brings some new life to this area.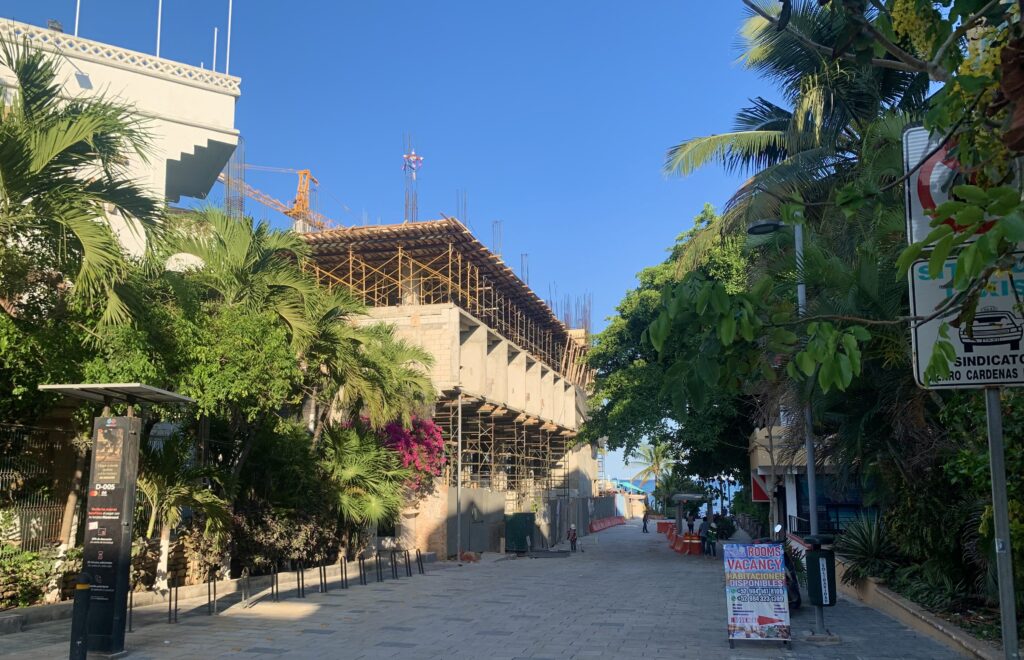 Well, that was quick! Hello and goodbye to this restaurant
Just back in March we told you about this new restaurant opening. It was a modern take on Mexican cuisine. This corner of 5th Avenue and 10th Street has seen many restaurants over the years including probably the most famous, Sur Steak House. We will probably be adding this to another update when another place opens here.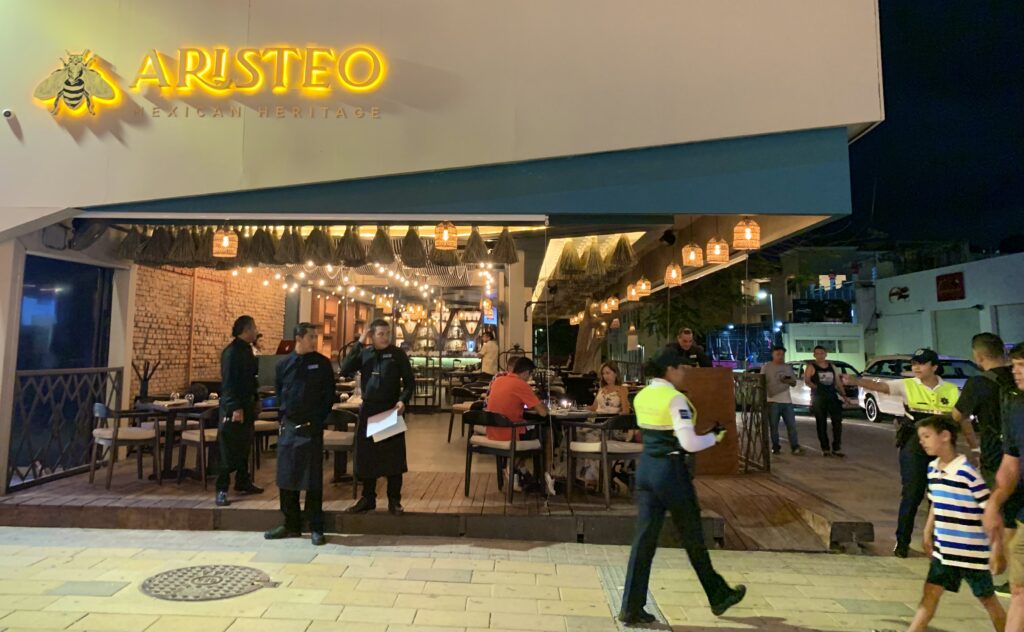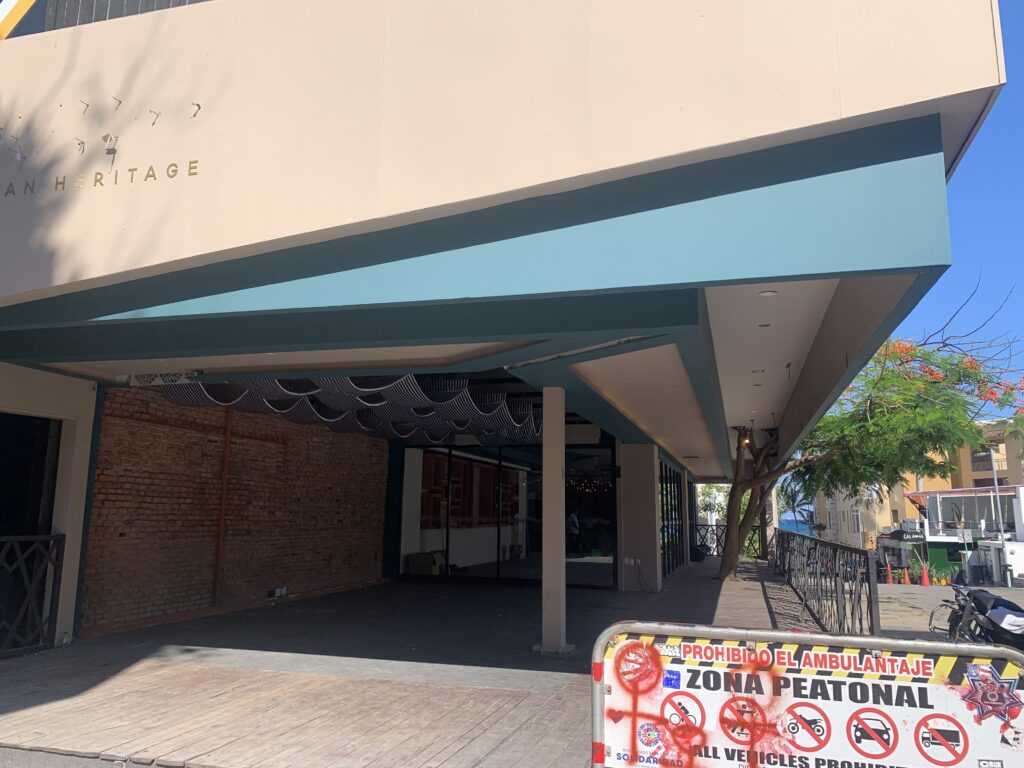 Pik Nik restaurant moves and new construction begins
This building on 10th Avenue between 24th and 26th Streets was home to a hotel, shop and Pik Nik Restaurant. The hotel was an older and very basic hotel that was barely in business in the last few years. Pik Nik Restaurant is a good local Mexican restaurant where you can get home cooked meals. They have moved to 10th Street between 20Avenue and 25th Avenue.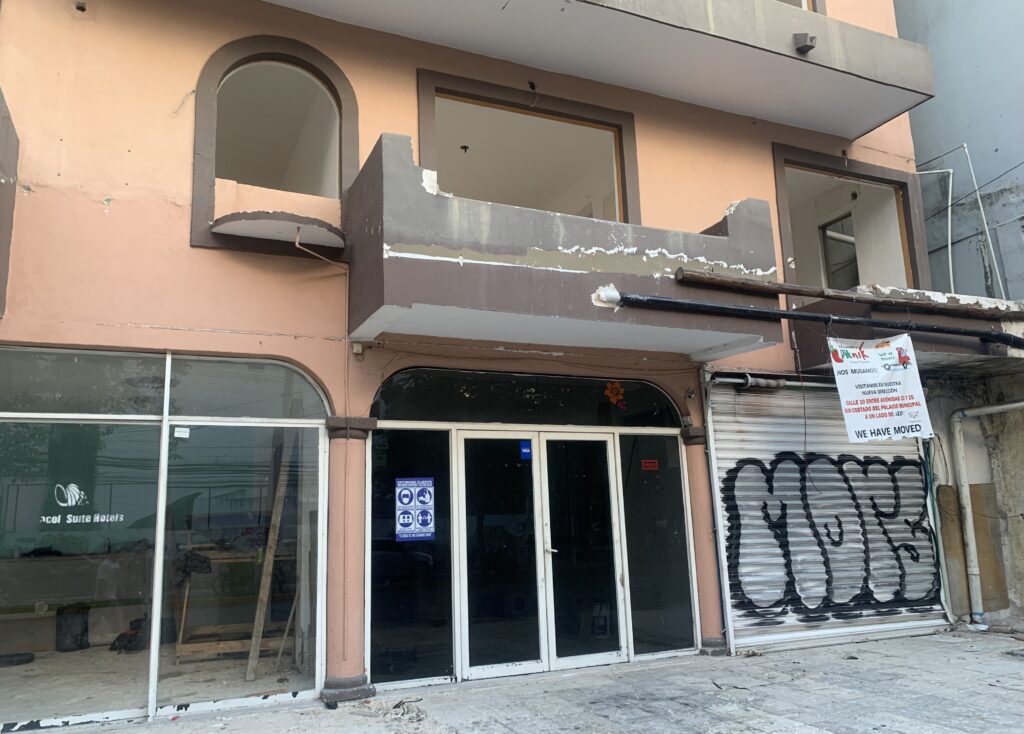 La Europea Express is open on 5th Avenue
La Europea is the best overall liquor store in Playa. There are several which you can see in our guide on where to buy alcohol in Playa Del Carmen. We like La Europea because it is real prices and brands you know. It is where restaurants buy their products from, so you know the prices are real. this La Europea express store just opened on 5th Avenue and 40th Street. These stores have a small selection combined with a convenience store.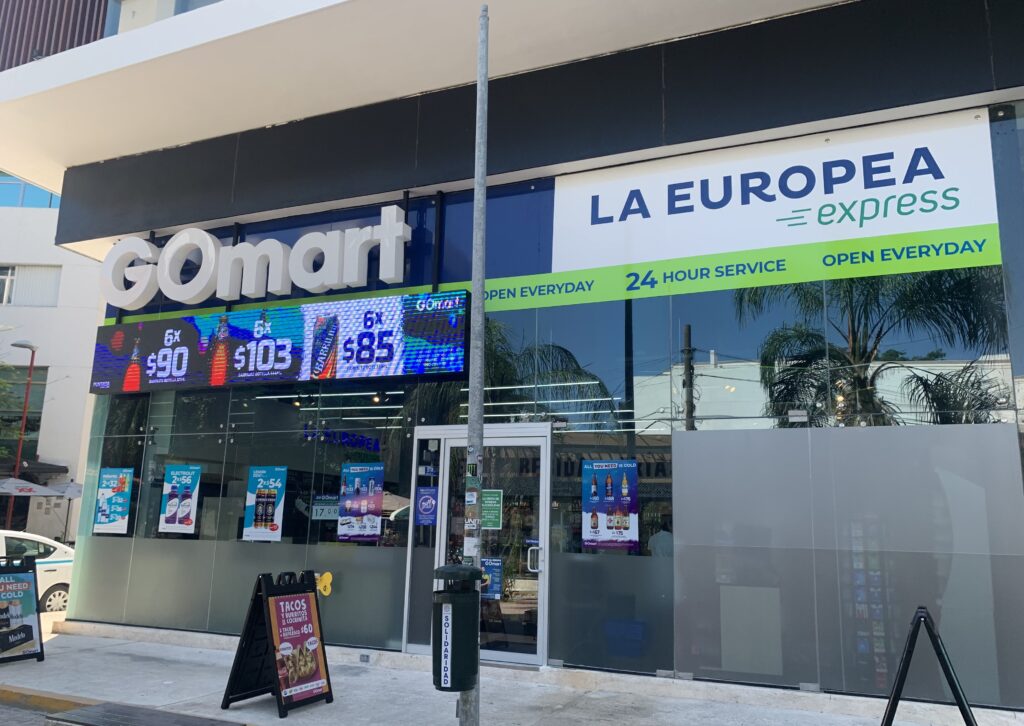 New Mural on the Soho Hotel
Many people have come to know the mural in the side of the Soho Hotel on 10th Avenue and 24th Street. There is a new mural on the side of the old one of Audrey Hepburn. It is a little hard to get a picture because of the tree, but certainly look up if you walk by this area. You can see more murals in our gallery of mural and street art in Playa Del Carmen.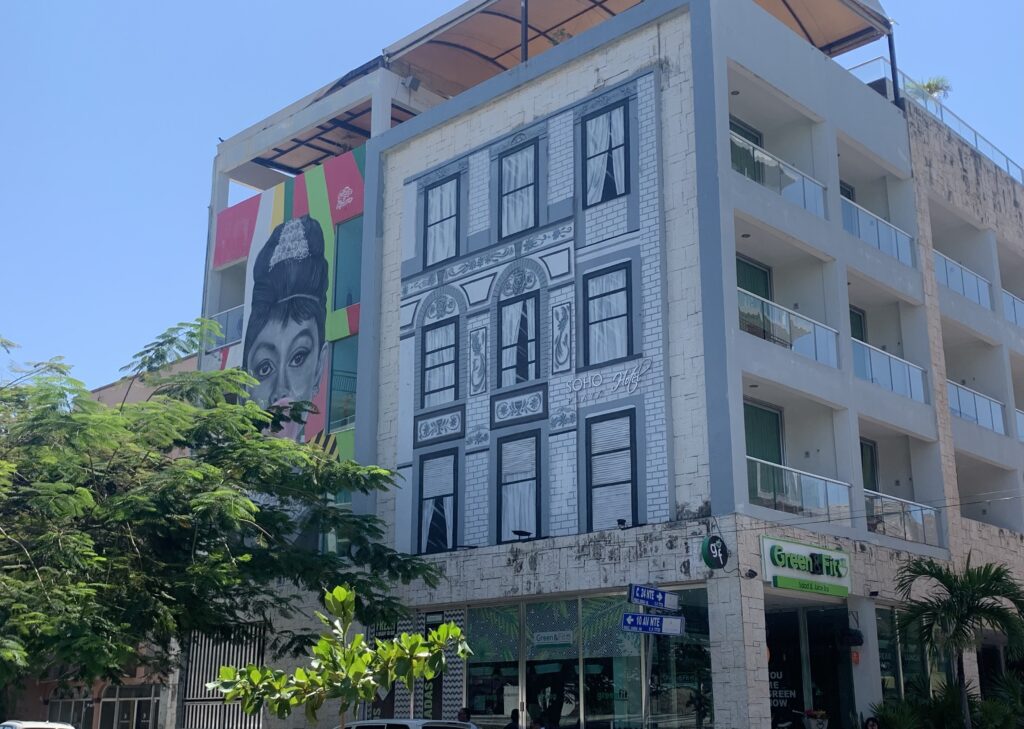 New billboards to block out the views
Driving south from Playa Del Carmen on the 307 Highway you now have a canyon of billboards. Talk about overkill, this photo does not even capture all of them. There are a few more billboards before these.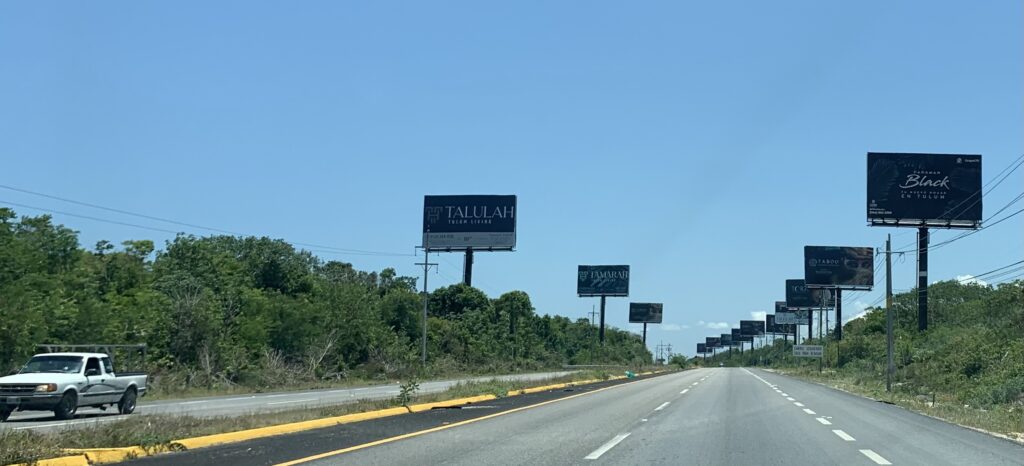 Everyone's most complained about business had opened again
This business is about having baby tigers and other animals on display. This place has been protested, closed, opened, and closed more times than we can count. Last time we did an update, it had closed. People protest this location because of the treatment of wild animals and the exact purpose of this business.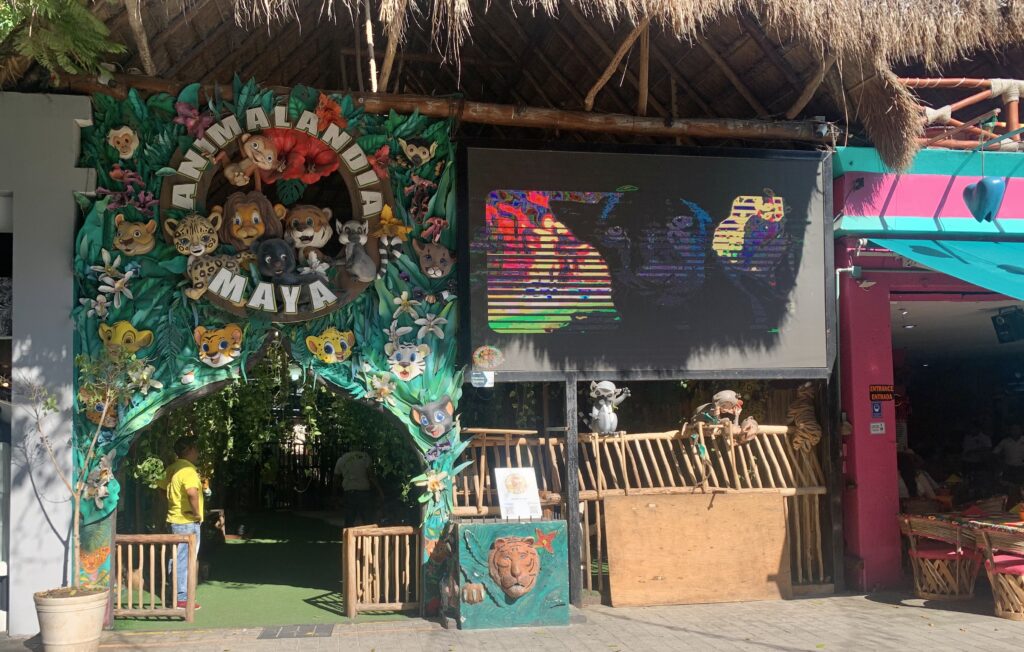 Here are four restaurant changes in Playa Del Carmen
Many will remember this corner as the La Satanera Club on this corner. It has been empty for years on the upper floors. Now some new life is being put into this corner again. This is a new grill restaurant. Work continues on this building, so it will be interesting what fills the rest of the spaces when it is done.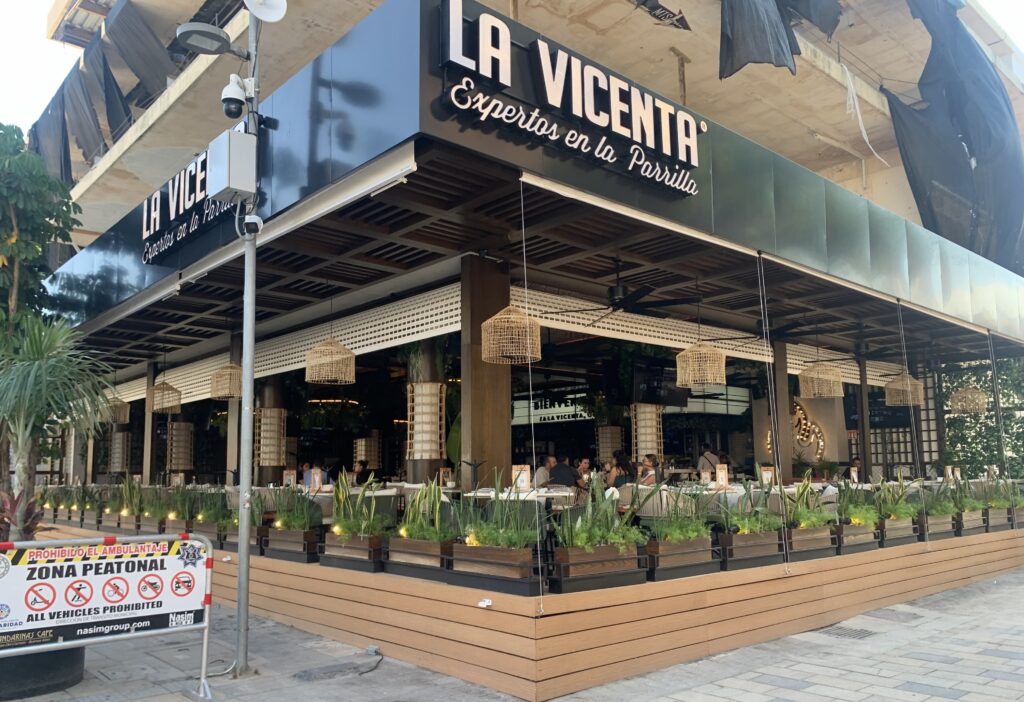 Below is the old EatItaly Restaurant. That had been around for some time, but now is a taco restaurant. This is the same taco restaurant that opened next to the new Chedraui Select. We have tried the tacos at the other location, and it is pretty good. So, this place might put some pressure on other places on 5th that are not exactly up to par.
Hopefully they move the toilet, it would be very uncomfortable to use it there. Image if a taco restaurant used toilets for seat, that would be hilarious.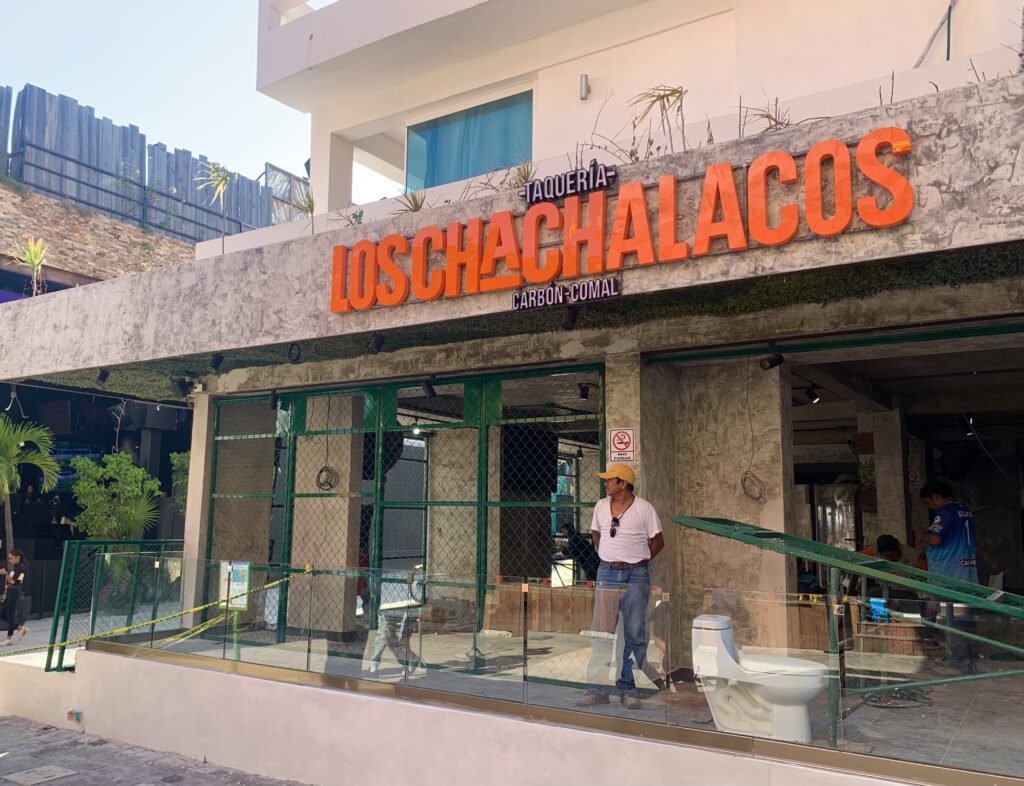 Just across from EatItaly location on 5th Avenue and 8th Street is a change to a sports bar. The name is Waterboys. Perhaps they want to corner the sports bar market especially since Tequila Barrel closed that was just up the street. The only thing is, you can stand outside to see the games because it is all open and you dont even need to go in.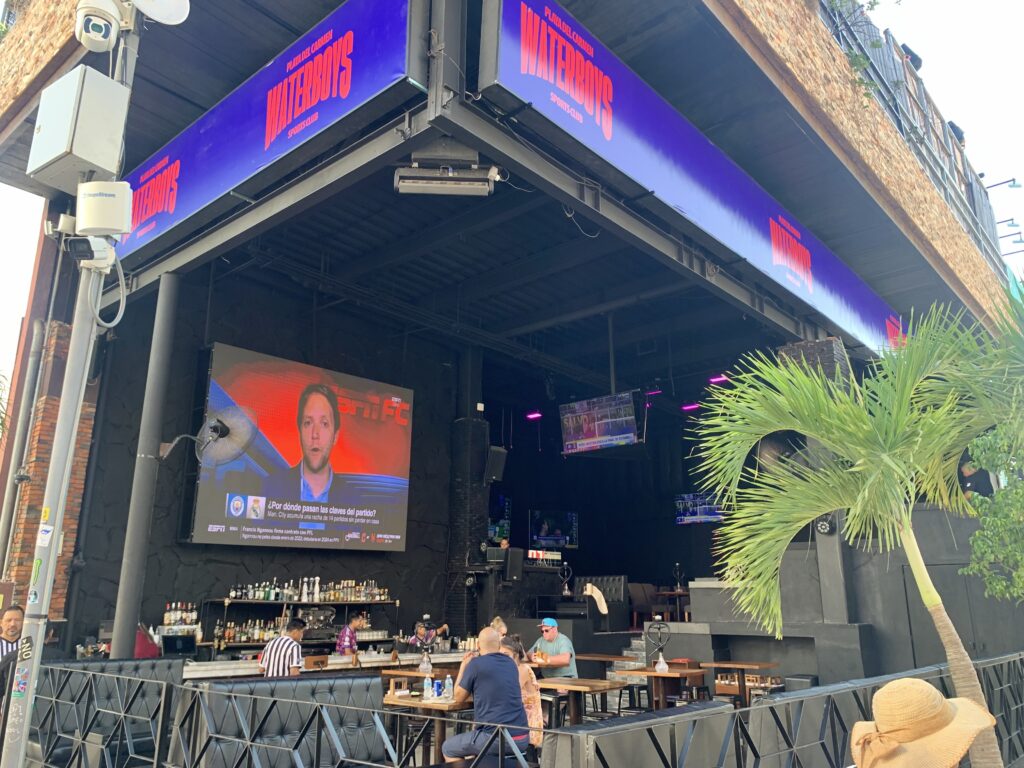 Below are two new places in one location. This is on 5th Avenue between 2nd and 4th Streets. Without even eating here, we can predict that it will not be a local hangout and will probably have a restaurant out front to get tourists to eat there. The one positive thing we will say so far about this place is the concrete decor on the brick columns on the second-floor balcony.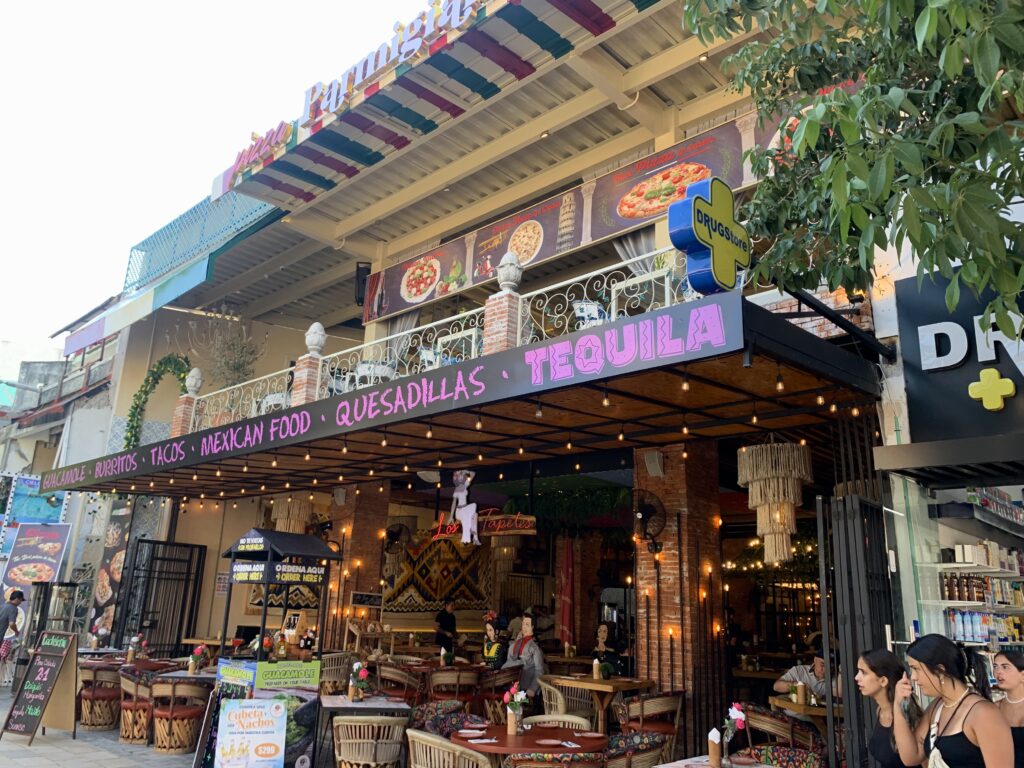 New Construction on 5th and 16th street
You might remember the hotel that was there. It had a very green lush interior and had been there for years. It was inevitable that it would be heavily remodeled or torn down and something built in its place. The hotel had aged out of fashion and the hotel was in decline. Since space is a premium in this area, a new construction seems like a good idea.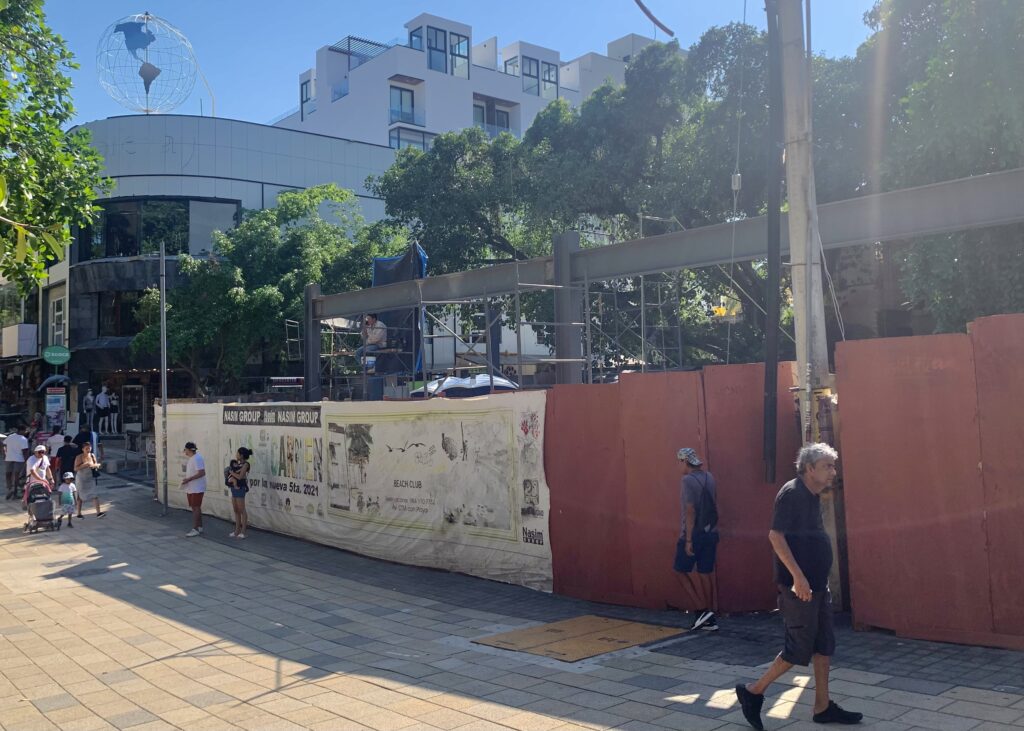 Thank you for reading our article about changes and new things in Playa Del Carmen. Be sure to follow along on Facebook also as we post more information as well there.