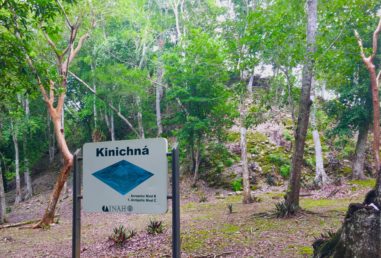 Kinichna Mayan Ruins
Kinichna Mayan ruins are going to be lower down the list of popular ruins to visit in Quintana Roo but they are worth the trip. Usually these ruins are visited in association with Dzibanche ruins which are just a few kilometers apart. Also notable ruins nearby also include Kohunlich and Calakmul ruins.
This area was settled around 300BC and reached its peak around 400-700AD. It was inhabited up to around 1500.
The main attraction here is the one large temple (or pyramid) you can visit. This is a climbable temple with fairly easy steps. This temple (or pyramid) is one of the tallest in the area and it's base is also very large. As you climb you notice different levels with platforms.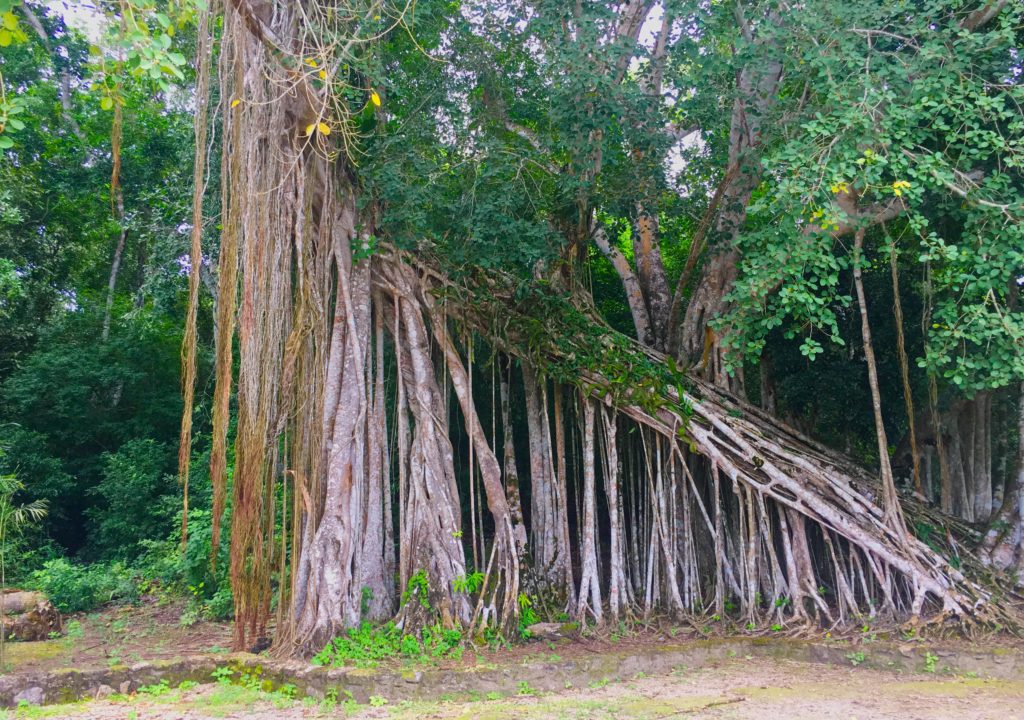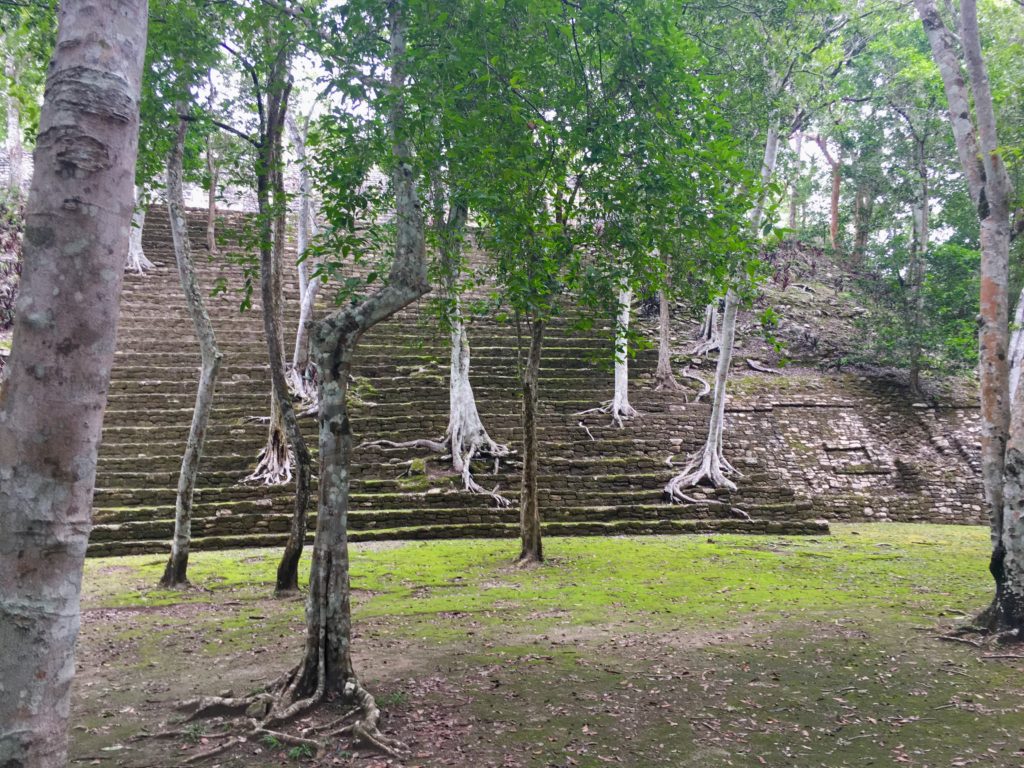 In the south end of Quintana Roo you start to see taller trees and small rolling hills. This is evident as you see from the view below. From the top you pretty much have a 360 degree view over the countryside.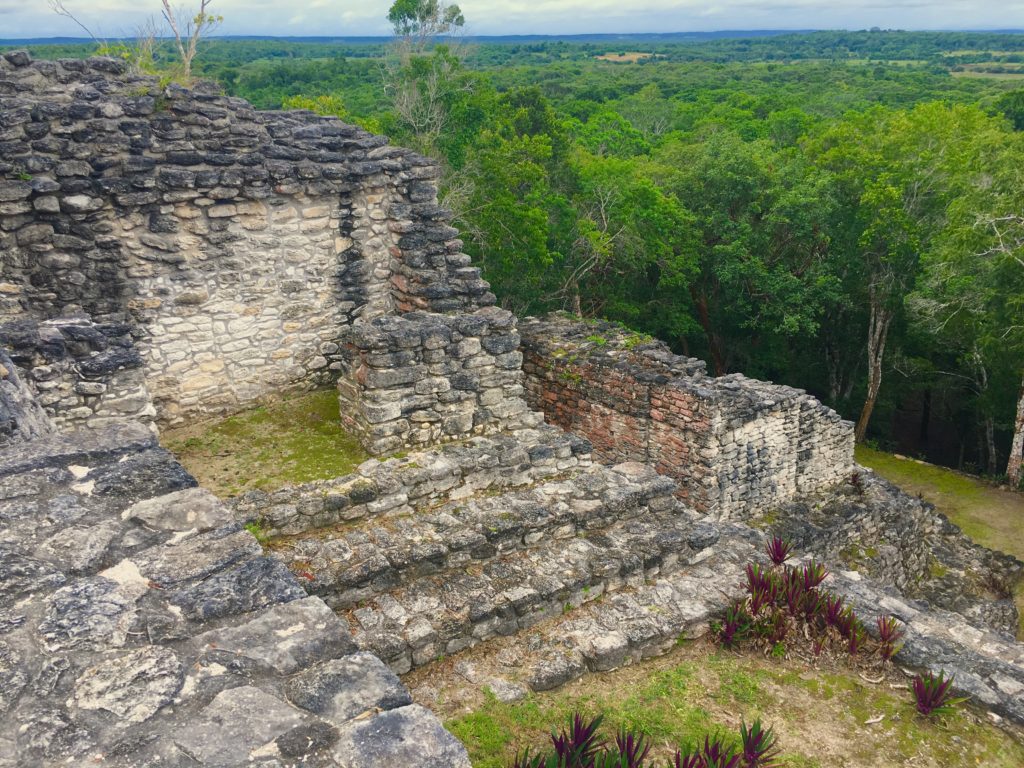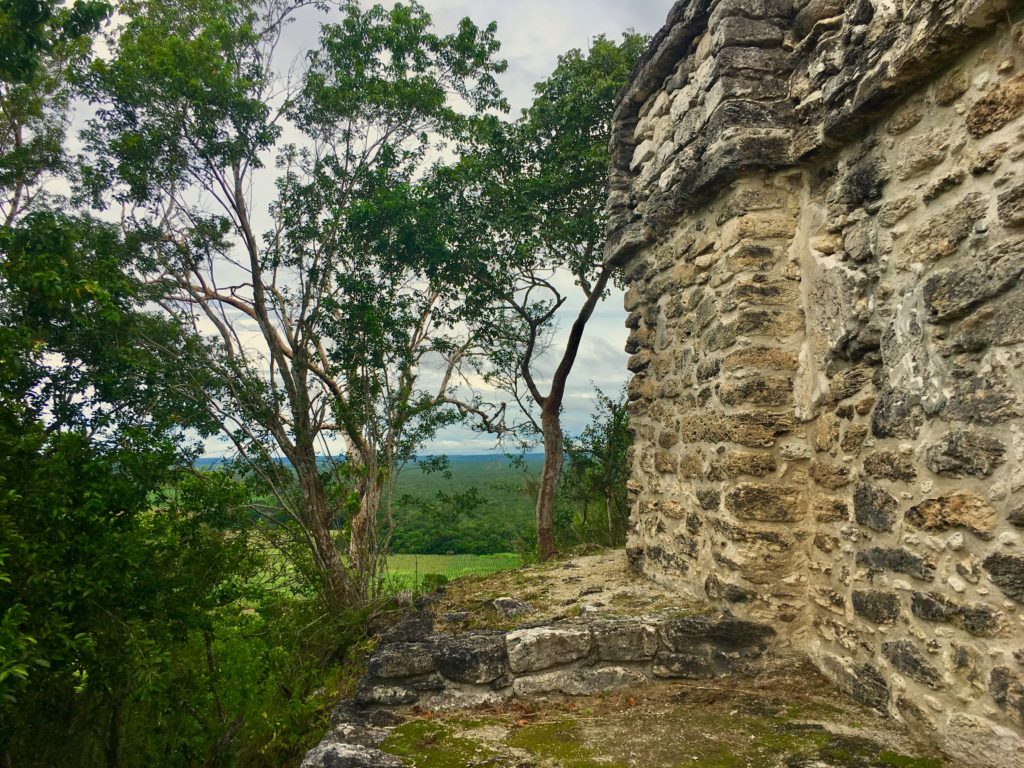 Entrance cost
It is 55 pesos per person for entrance. You pay at the small office when you are close to Dzibanche ruins. The entrance is applicable to the entrance for both Kinichna and Dzibanche ruins.
There is a bathroom at the small office where you pay. It is recommended you go here because there are no other bathrooms nearby.
The ruins are open from 8:00am-5:00pm daily but the last entrance allowed at 4:30pm.
Recommendations for visiting
Make sure you have a plan on what you want to see in this area. Add some other ruins to the trip to make your time in this more remote area worthwhile.
Plan on where you will eat or take snacks. There are no great options to eat in the area. Most people are coming from Bacalar or Chetumal. If you are doing a round trip, perhaps plan on eating near to where you are staying and just bring some snacks and water.
In most seasons bring bug spray. The dry season from late March to June is the safest time to visit without a run in with mosquitos.
This ruin site is somewhat shaded but when it is sunny it can be good to have a sun hat or sun lotion.
How to get to Kinichna Mayan ruins
Most everyone looking to visit Kinichna ruins will be coming from Bacalar. Take the 307 Highway to 186. Once on 186 you will be driving for about 40 minutes when you see the turn. There are signs for the turn. This narrow road will pass through a small town and then after it, look for a small sign on your right. This road is even smaller and has a lot of pot holes. When you come to the visitors center, stop to pay the admission. The admission is valid for both Kinichna and Dzibanche ruins.
Kinichna ruins are about 2 kilometers down the road. These runs are about 1 hour and 20 minutes from the town of Bacalar.
To visit other Mayan ruins in the peninsula, see our article and map here.
Have you been to Kinichna Mayan ruins before? What did you think? We would love to hear from you in the comments below.