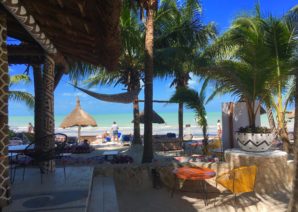 Holbox Dream Hotel's new beach club
If you follow our posts you will have seen our video and article on the Holbox Dream Hotel on Holbox Island. Now this hotel has opened a beach club that is for guest of the hotel or for guest of the beach club.
The beach clubs offers loungers and chairs on a quiet beach just out of the center of Holbox town. The palm lined beach offers shade and a breezy day at the beach on this beautiful island. Currently the beach club offers guest a discount on things from the restaurant. For guest that want to just come for the beach club, there is no charge as long as you consume from the beach bar/restaurant.
Holbox is a great side trip from Playa Del Carmen. The laid back atmosphere and beautiful beaches allure people to visit. If you are staying at this hotel or just are looking for a beach club, here is what this beach club is like.
What is the menu like at this beach club?
Certainly any trip to the beach is not complete without some drinks. Also spending a day at the beach will get you hungry and you don't want to waste time going and looking for a restaurant. Here  you can order from the large menu and enjoy your meal beachside.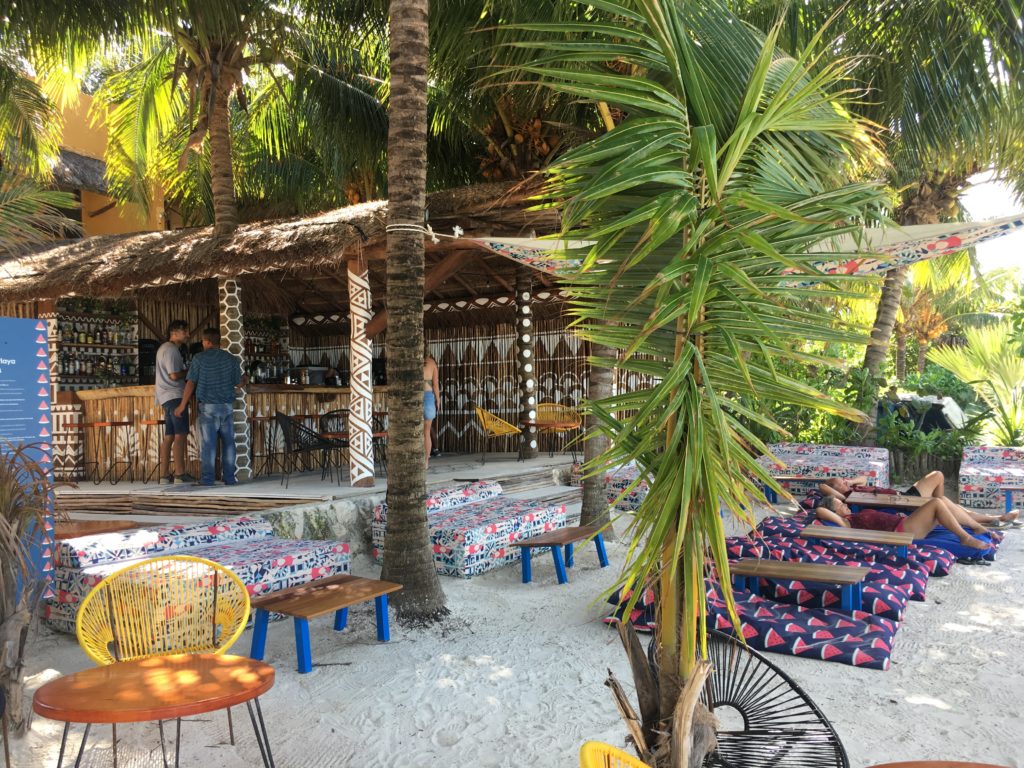 Drinks and Cocktails
cocktails 100-130 pesos
wine by the glass 130-150 pesos
beers 30-60 pesos
Sodas 35 pesos
coffee and juices 25-45 pesos
There is also a full bar with shots and alcoholic drinks.
Food menu
ceviches 190 pesos
aguachiles 220 pesos
seafood cocktails 140-160 pesos
tostadas 110 pesos
tacos 90-110 pesos
House specials which include burgers, sandwiches and other dishes, 170-320 pesos.
desserts 75-90 pesos
Note: Guest of the hotel receive 10% off their bill at the beach club.
Where is the Holbox Dream Hotel and beach club?
Holbox Dream Hotel is located just west of the main square on Holbox. It is off Avenue Pedro Joaquin Coldwell on Calle Lisa.
Have your been to the Beach club at Holbox Dream Hotel? What did you think? Let us know in the comments below, we would love to hear from you.