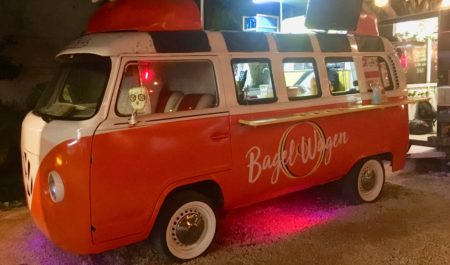 Playa Del Carmen food trucks that you should visit
Playa Del Carmen food trucks are getting more and more popular. Because of city regulations they cannot be on the street so they set up on lots around town. A group of food truck enthusiast and owners now have opened Mi Ranchito Playero Food Truck Village on the south end of town. Here is more about it.
Meet Mi Ranchito Playero Food Truck Village
This food truck park features about a dozen different options. In the center you have a nice seating area with picnic tables and string lights. You will have a chance to look at the options or select from the menus. Mi Ranchito Playero is step up very well and we recommend you go check them out.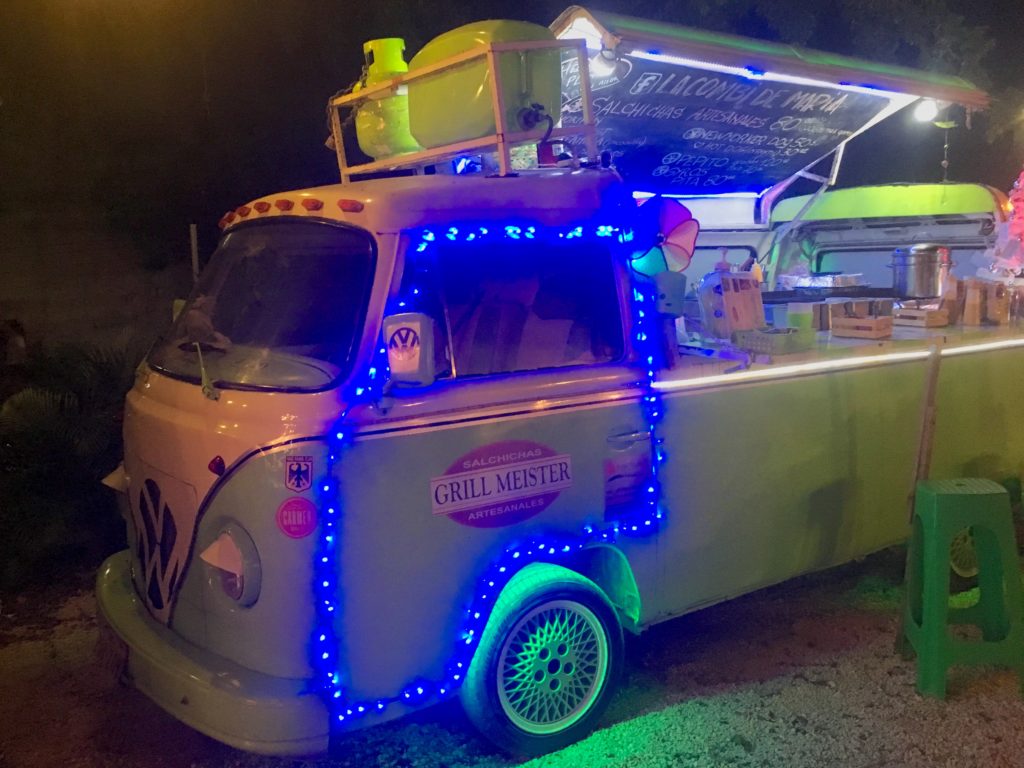 So what is the selection like?
You have a large selection here, everything from Arabic food to sushi. It is nice because there is a wide array of options and any family or group can find what they are hungry for. Just look at a sampling of the menus you have to choose from below.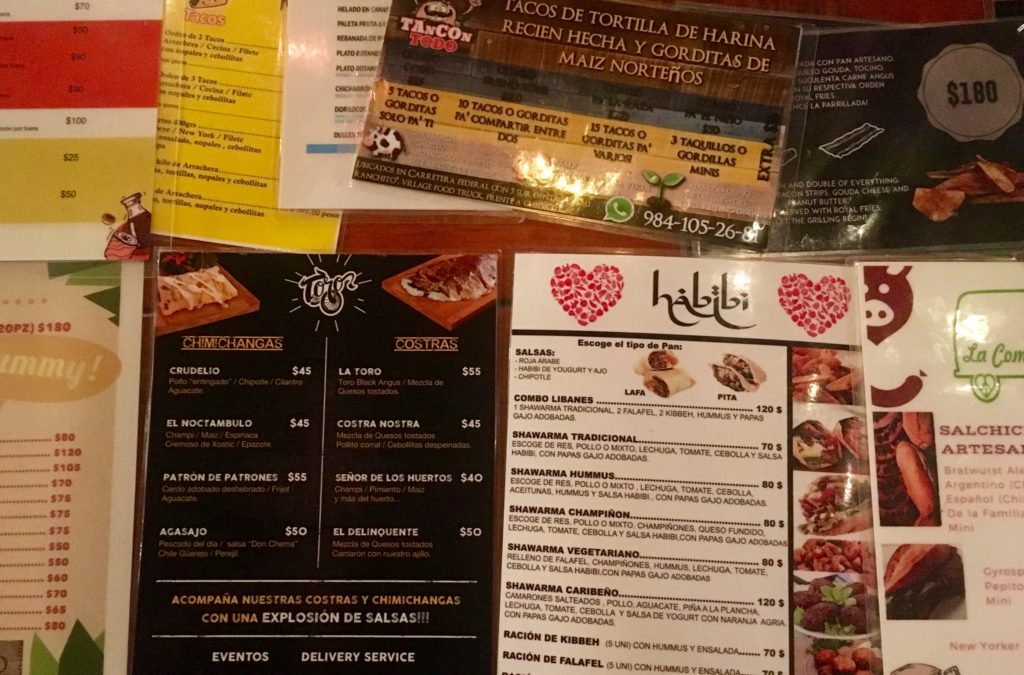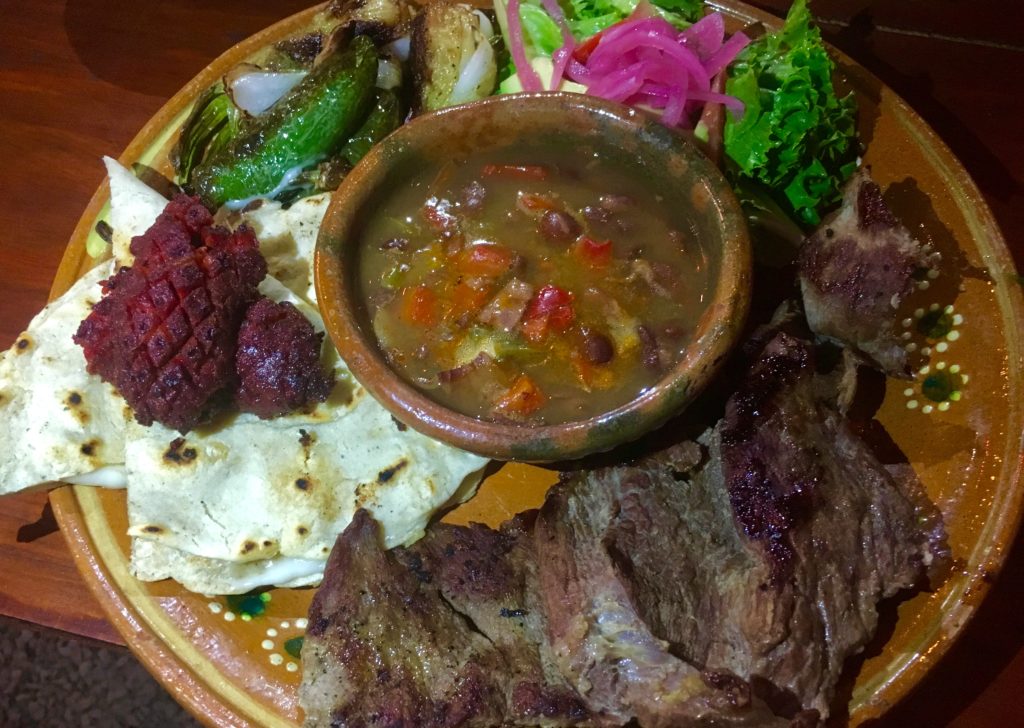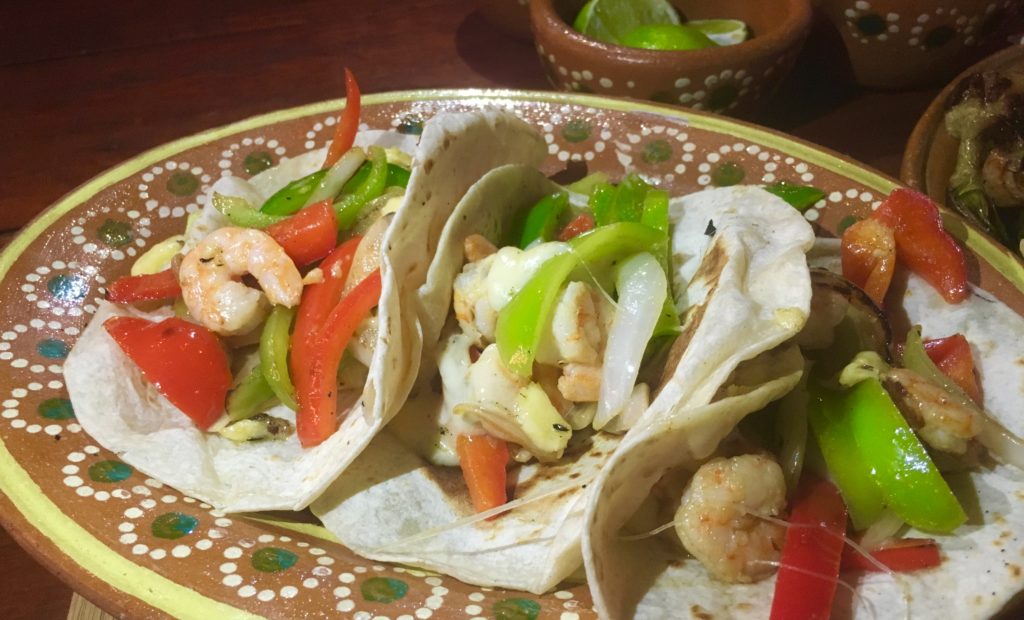 Other special things about this food truck park
There are going to be activities on different nights at the food truck park. Salsa dancing, movies and a family day are some of the things you can partake in. You can follow along on their Facebook page and see what events are coming up.
For you parents out there you will love the play area for young children. This will give you a chance to try some food and socialize while the kids play.
Hours
Open daily from 5:00pm-11:00pm for the food trucks. The stationary restaurants  open at 2:00pm until 11:00pm..
Where is Mi Ranchito Playero Food Truck Village?
You can find them along the 307 Highway and Calle 5 Sur. This is across from the Chedraui supermarket on the south end of town. There is parking in front and also on the side street next to it.
If you like finding out where to eat in Playa Del Carmen, see our restaurant guide here.
Have been to Mi Ranchito Playero Food Truck Village? What did you think? Let us know in the comments below, we would love to hear from you.