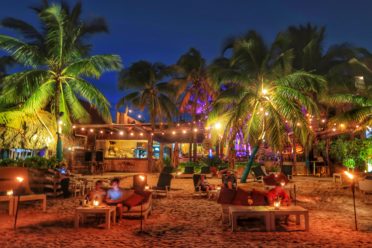 Inti Beach -The Hidden dinner spot on the beach
We like being surprised by places and we had a nice surprise when we visited Inti Beach for dinner. We already knew the beach club is very nice and the food at lunch is a delicious but we were not sure how dinner would be. It is impressive how nice the restaurant looks at night, the gourmet food, menu options and cocktails. Here is more about what it is like at Inti Beach for dinner.
Our video introduction to dinning at Inti Beach
Like everything on our website, we go there, experience it, taste it and report back to you. Here is a little video we made for you of what it is like to dine here.
What is it like to dine on the beach?
Inti Beach is on the beach but it also is a little hidden and a comfortable spot. The property is lined with palm trees on both sides so it makes it feel a little more secluded. Going at the time of sunset is also nice because the beach is calm. There usualy are a few stragglers that were sunbathing and people relaxing at the end of the day. Other then that it is quiet and a great place to have dinner.
When the weather is nice, the slight breeze coming off the ocean and lapsing waves make for a relaxing location. Sink you feet into the sand and enjoy a good cocktail while you wait for dinner. Dinner is served seven days a week and they are open until 11:00pm.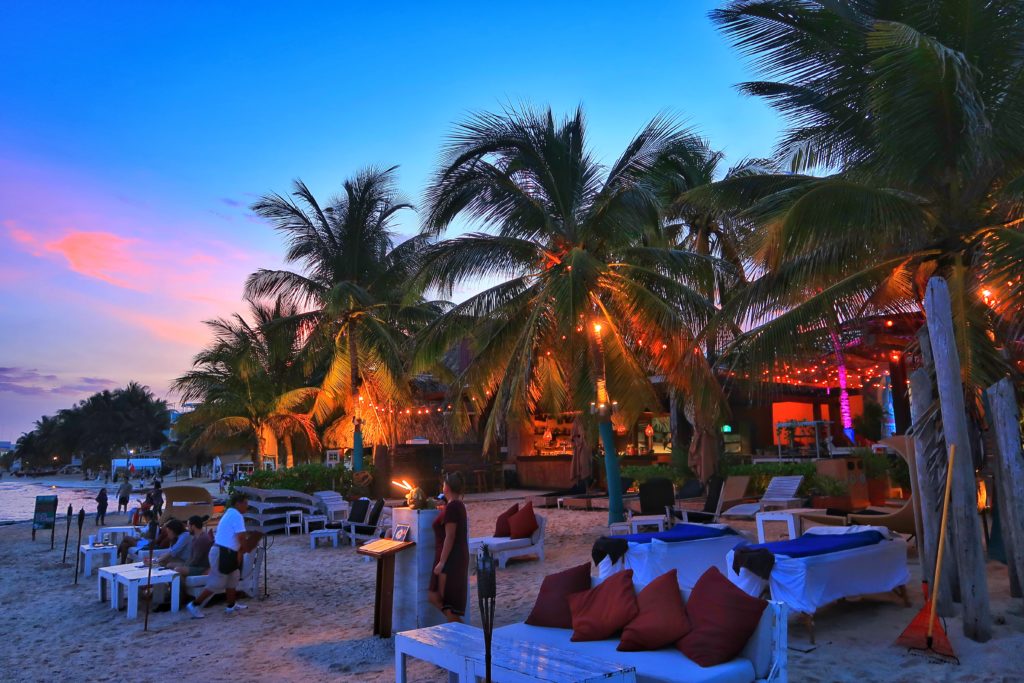 What is on the menu like at Inti Beach?
The menu is gourmet with many seafood options as well as international dishes. You can find such main plates as surf &turf, duck, rib eye, and artichoke ravioli. All of the dishes are good quality and upscale.
The drink menu is extensive. There are cocktails of every kind and a large wine list. You would be hard pressed not to find something that you like.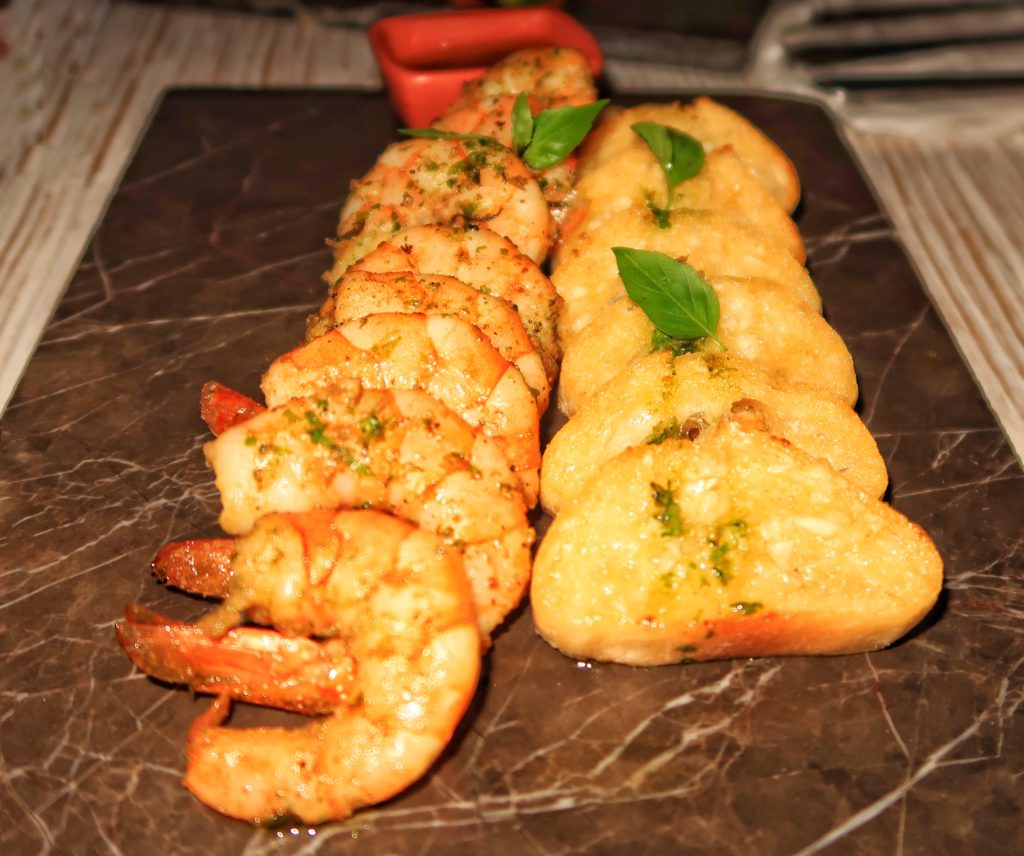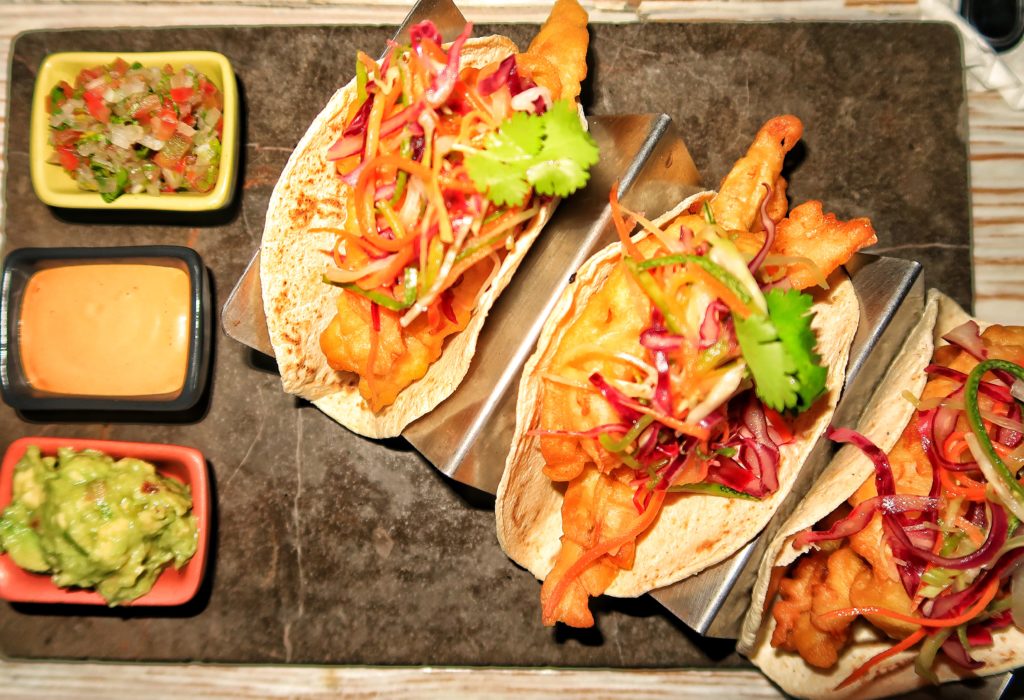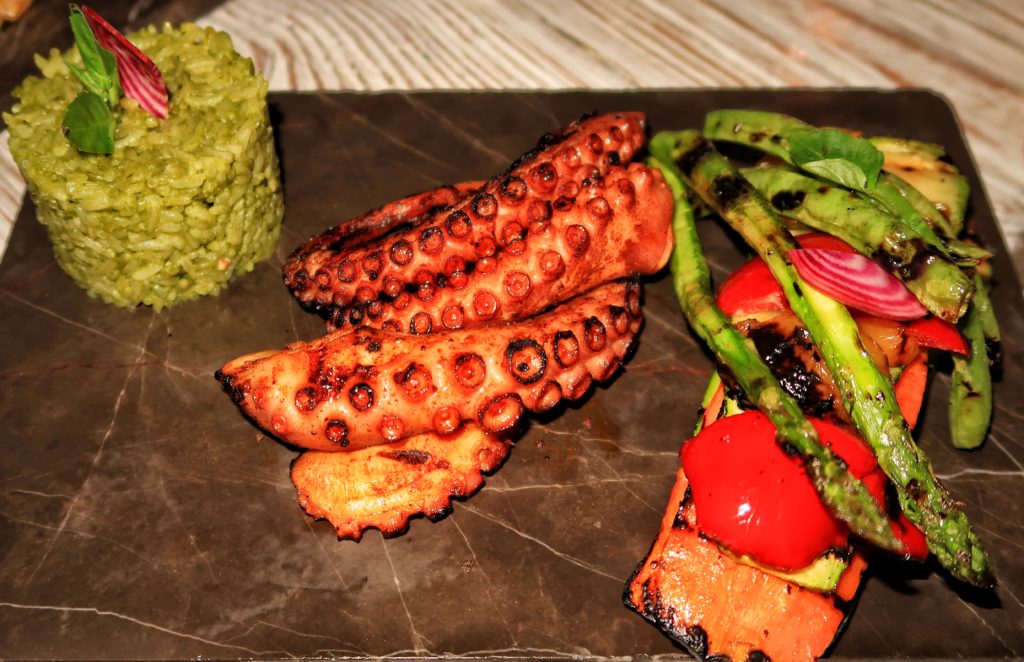 Menu prices?
Here are some sample prices from the menu:
Appetizers 195-280 pesos
Main plates 275-890 pesos with most being around 390 pesos
Where is Inti Beach Restaurant?
The Inti Beach Restaurant is between 4th Street and 6th Street on the beach. Since this is more walkable and parking is not immediately close by, see our parking in Playa Del Carmen guide if you are planning on driving there.
More reading
If you want to know more about Inti Beach during the day see our article here. Since this is a special place for dinner we are adding it to our special night out guide for Playa Del Carmen. We are also adding this to our beachfront restaurant guide for Playa Del Carmen.
Have you been to Inti Beach Restaurant before? What did you think? Let us know in the comments below, we would love to hear from you.