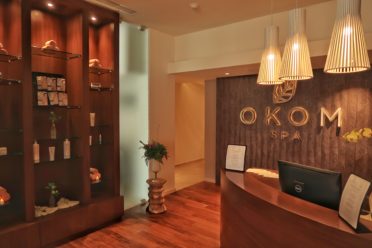 Okom Spa in the Reef 28 Hotel
We recently visited the new Okom Spa in Playa Del Carmen. This spa is an impressive new addition to Playa Del Carmen. We are sure guest of the Reef 28 Hotel as well as outside guest will enjoy it there. This is the perfect place to get away for some pampering or a pre wedding day group visit.
Like everything on our website we visit all the places and experience them. So here is our report as well as photos we took in the spa. We did not take photos while we were getting treatments because we really wanted to enjoy the space. We will say it was very relaxing and very good value is offered here.
Inside the Okom Spa and their facilities
The first thing you will notice as you go into the spa is the clean and nicely designed welcome area. After you check in your first stop is the locker room. There are both men's and women's locker rooms with showers, bathrooms, steam room, sauna, lockers, sandals, robes and counter amenities for  putting yourself back together after treatment.
The locker rooms are very nice and the lockers keep everything you have safe so you can relax and not be worried.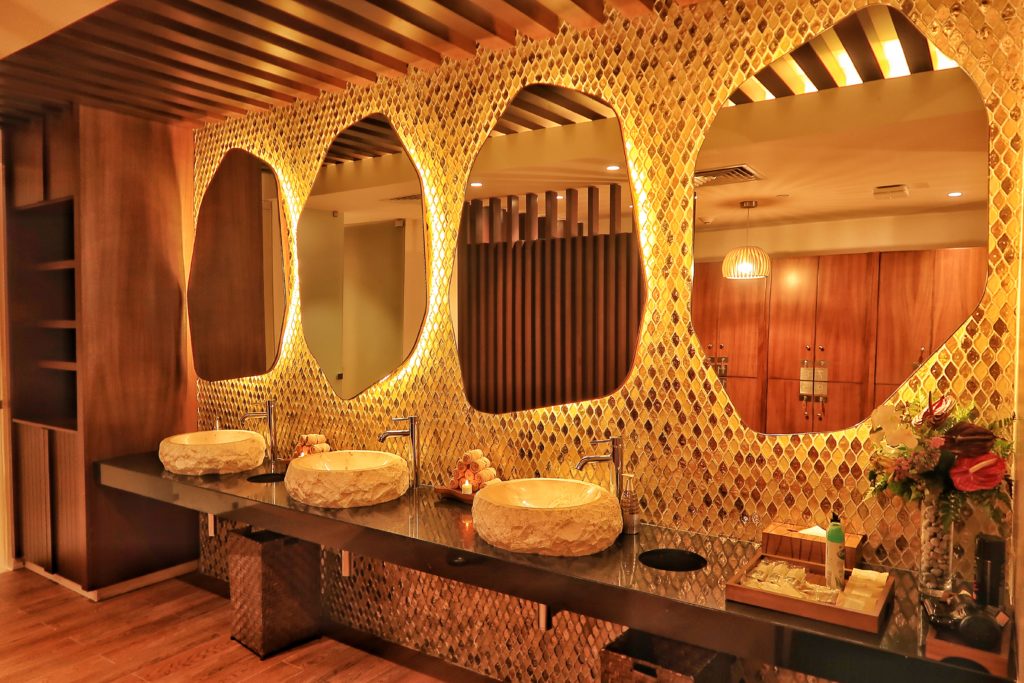 Once you leave the locker rooms you come to the first part of the spa. In the public area you will find a large hydrotherapy area. This involves a cold dip pool, full body showers and a large pool with different stations of water massage and jets. This is a perfect area to relax especially if you are with a group and taking turns getting massages.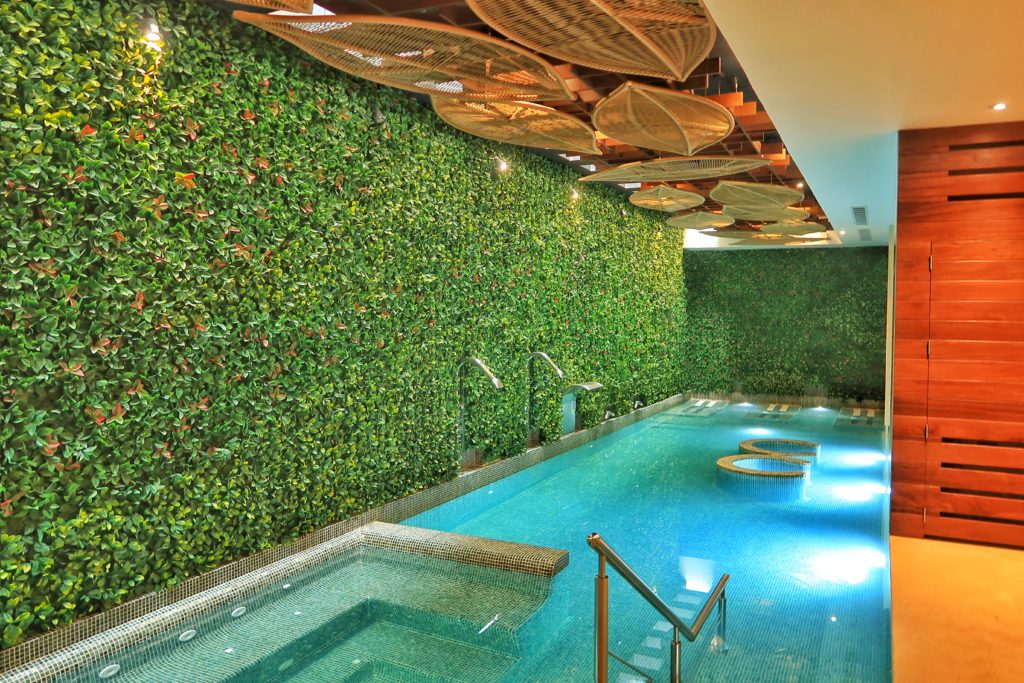 There are attendants that offer towels, show you where things are, offer you water and make for a comfortable stay. Most of the staff is bilingual.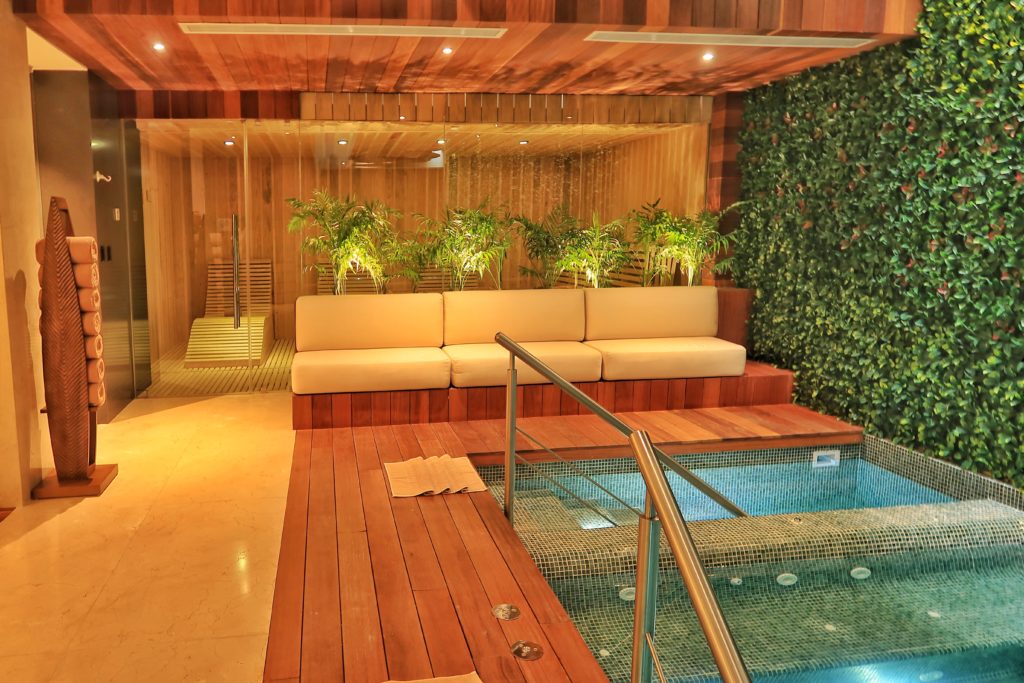 Before and after massages they have this resting room. Here you can recline and be wrapped up in a towel while you relax. The low lights and relaxing music really set the mood. There are also two flavored waters you can drink.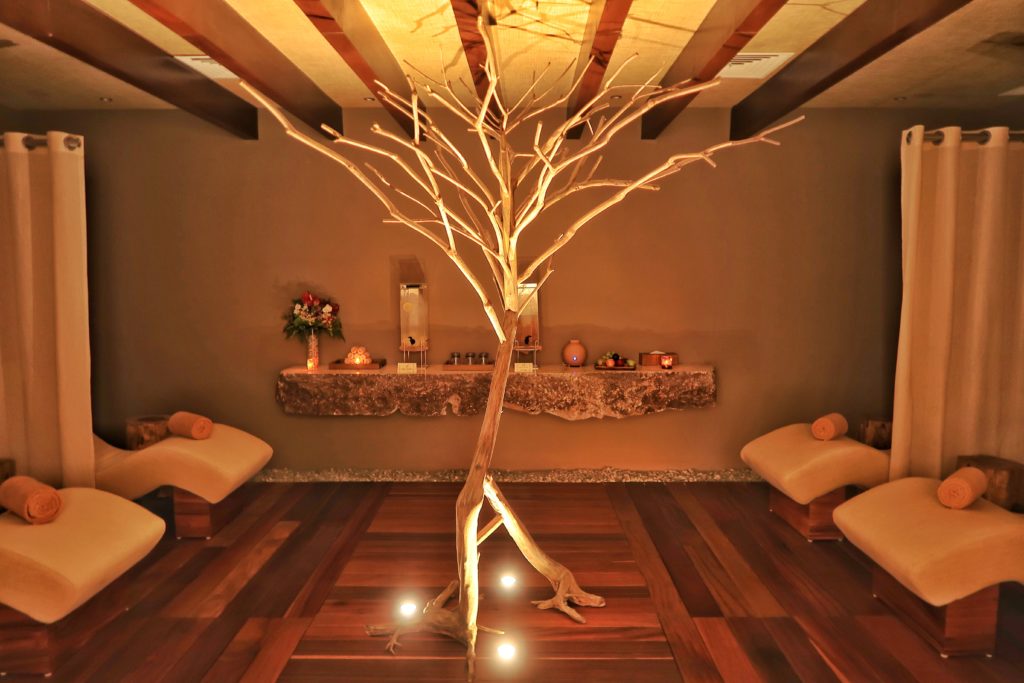 What is offered at this spa?
This spa offers:
Massages
Facials
Exfoliations
Hydrotherapy
Beauty salon treatments.
Packages for the spa and special packages for locals.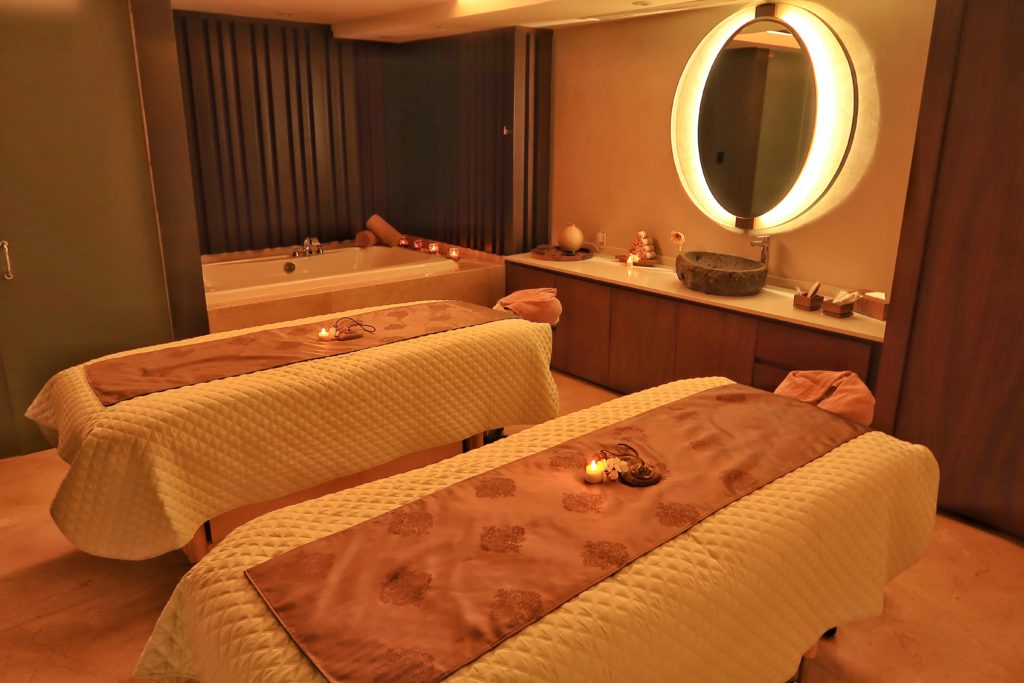 Hours of the Okom Spa
Open daily from 9:00am-9:00pm.
Where is the Okom Spa?
The spa is in the Reef 28 Hotel in 1st Avenue and 28th Street. When you go in the lobby go to your right and past the concierge desk. You will see the entrance on your left.
Have you been to the Okom Spa at the Reef 28 Hotel? Let us know what you thought in the comments below. We would love to here from you.
This is just one of the Playa Del Carmen spas you can visit. See our complete guide for more.