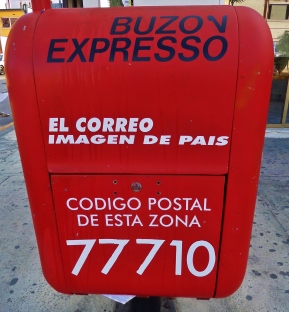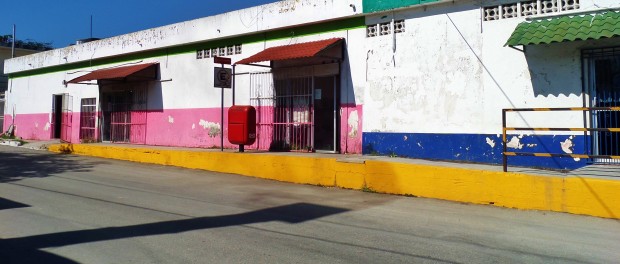 Where is the post office in Playa Del Carmen?
Do you need to mail post cards off to tell everyone what a good time you are having? You might have a hard time finding the Post Office or even spotting a mailman in Playa Del Carmen. You can live in Playa for months before ever seeing a mail delivery person.
You have to know what they look like, usualy they are on a motorcycle with the lime green and pink colored uniform. The truth is,  mail here in Mexico is very different from other places . Most people don't use it. In fact you will be hard pressed to find mail boxes on houses. A lot of the time mail is left in gates and even bushes. It is a good thing that most things don't go by mail and you don't get much junk mail in Mexico.
If you do own a house or condo it is good to set up your own box in case you do get mail. If you miss paying your electric or water then you might find yourself in the dark or without water very quickly, so getting your bill, and paying on  time is important.
Mexican Post for Mailing
Mexican Post is a good service if you have bought something that is too big for your suit case or you have extra stuff from traveling and want to send it home. Some higher end stores will offer shipping of bought items to your home country if you are in Playa Del Carmen on vacation but the cost is often too exorbitant. There are companies like DHL and FedEx but the cost is significantly higher, sometimes triple or more the cost of the item you want to send. If you do send something Mexican Post, it is good to register your package and get the tracking for it so you can follow it. If you have something very important and need it quickly sent, then using DHL or FedEx is a better recommendation. If you go into the Post office in Playa Del Carmen you will be surprised to see people wrapping up things to be sent that seem impossible to make it to their destination but they do. We once saw a person trying to box up a child size train with track in a makeshift box and a lot of tape. The truth is most things get to where they are supposed to go and in a reasonable amount of time.
If there is more then 5 people in line you might be in for a long wait. The regular guy that works there is very knowledgeable and helpful but things do move slowly. The good thing is when it is your turn you will be treated as if you are the only one there and get attention for your needs.
Here are some of the services offered at the post office here in Playa
These services might be of benefit to tourist and those that now live in Playa Del Carmen.
Letters and post cards sent
National package delivery
Money orders
Express delivery of documents and packages
Poste Restante, this service enables the user to receive correspondence in the post office of his choice, either because there is no delivery at his physical address, he is temporarily away from his address, or simply he prefers that correspondence delivery be confidential.
Post Office boxes
Tracking
Registered Mail
Postal insurance
If you need to track something with Mexico Post then here is a link to their site.
 Location
The main post office in downtown Playa Del Carmen is on 2nd St. between 20th Avenue and 25th Avenue. Here is a photo so you can find it. As you can see from the photo, you could easily miss it if you did not know what to look for.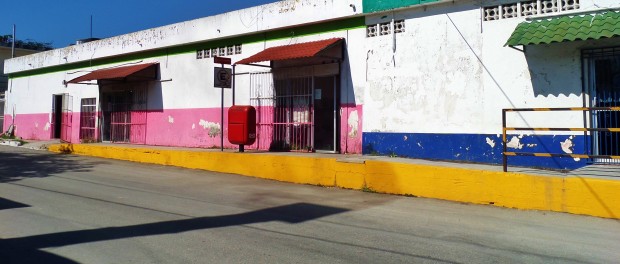 Since you might be in the area of the Post Office you should check out the roast chicken restaurant right across the street from the Post Office. It is called Asadero El Pollo, and we highly recommend this very local place.