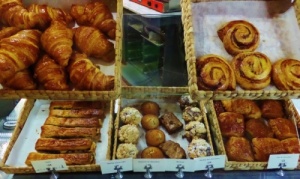 Café Antoinette
Café Antoinette is one of those little finds in Playa Del Carmen that is nice to share. It is an unexpected bastion of quality on the south end of town  which is dotted by Senor Frogs and tourist vendors selling cheap wears. It is located on Calle 3 Sur which is the pedestrian street that goes from 5th Avenue down toward the Cozumel Ferry Pier.
This small French café offers coffee and teas with pastries a light bits of eating. If you are waiting to catch the ferry for Cozumel then this is a nice place to take a coffee. It is also a nice place to catch up on some email and sip some coffee.
Wi-Fi is available.
Our brief video of Café Antoinette
Tip: Each morning the fresh croissants and chocolate pastries come out of the oven. This is a great place to stop at if you go out for a walk on the beach to see the sunrise in Playa Del Carmen.
This small bakery is also on our guide to bakeries and places to get sweat treats in Playa Del Carmen. Be sure to check out this guide so you don't miss any amazing places.
Hours at Café Antoinette
Monday-Sunday 8:00am-9:00pm
Where is Café Antoinette?
Calle 3 Sur on the north side of the street.

Phone
01 984 110 5054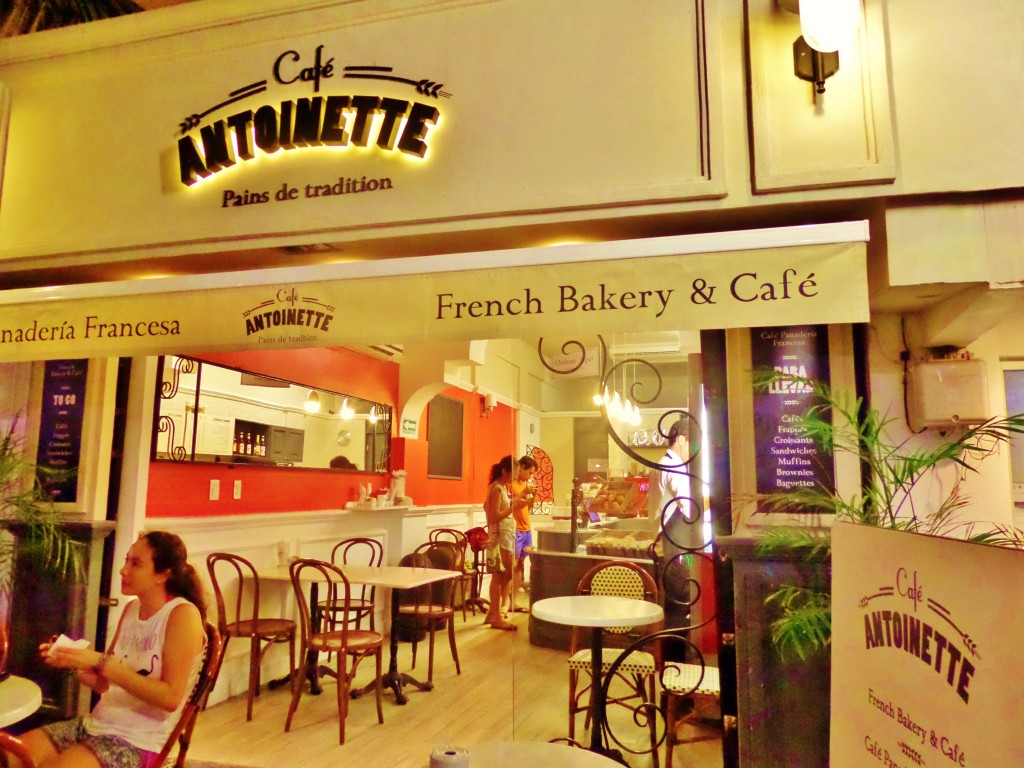 If you like this type of café you might also like to read about Chez Celine. It is another French bakery here in Playa Del Carmen on 5th Avenue near 34th Street.
Have you been to Café Antoinette in Playa Del Carmen? Let us know what you though in the comments below, we would love to hear from you.