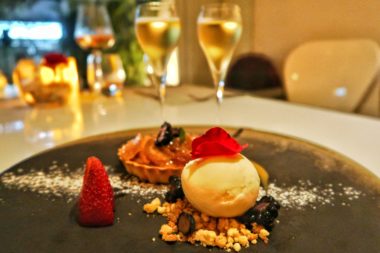 Oh Lala Restaurant
The Oh Lala Restaurant in Playa Del Carmen has been one of the long running top ranked restaurants for years. This small restaurant has won people over with consistent quality, good menu and customer satisfaction.
Even after years it continues to be managed in the same manor the owners intended. Passion for good service and attention to the client to create a memorable experience is what is offered. See what else this restaurant has to offer in our details below.
Our video introduction to Oh Lala Restaurant
Like everything on our site, we go to experience it so we can let you know what it is like. Here is a brief video introduction.
What is the menu like at Oh Lala?
The menu is international with some of the things you would expect at an upscale restaurant. You can find Filet Mignon and Surf and Turf  but you can also find a few Asian dishes. The menu is pretty evenly split between meat and seafood.
What you can expect is everything to be quality ingredients and made to order.
Prices at Oh Lala Restaurant
Here are some sample prices off the menu:
Cocktails from about 150-210 pesos.
Glasses of wine 165-280 pesos.
Bottles of wine 745-6195 pesos. The highest being Dom Perignon.
Appetizers 190-265 pesos.
Main courses start around 300 pesos to 700 but several plates are market price so it can be higher.
Desserts 150 pesos.
Our recommendations
The intimate setting, gourmet food, consistency, and attention to customers has been what brings people back. Many restaurants on 5th Avenue just appeal to tourist and there is not much care in making sure the customer comes back. Here the attention is given to the details so the meal is memorable and you feel welcomed.
Oh Lala is a good place for that special dinner out in Playa Del Carmen, romantic night or just for a good gourmet meal. The atmosphere is cozy and you are able to have a conversation without it being too loud.
We do recommend making reservations here. Since there are only about 10 tables it can get booked up especially in busy seasons. When do go here, have some drinks, relax and enjoy!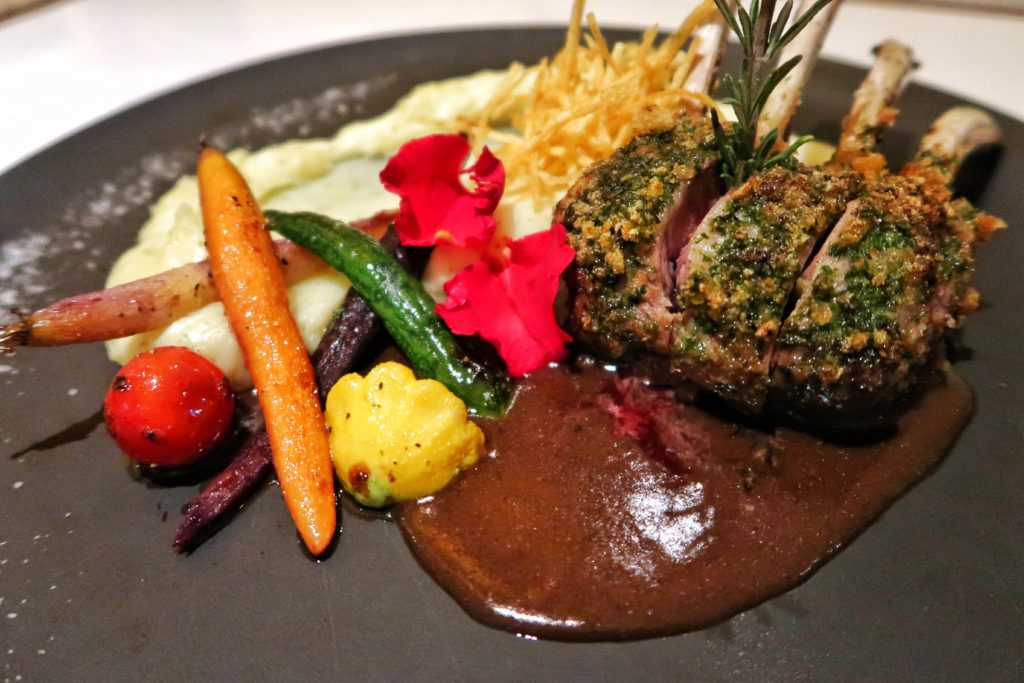 Making reservations here
You can call or email them directly for a reservation. If you are calling the times for reservations is daily from 12 noon to 10:00pm.
Email: [email protected]
International Calls: 005219841274844
Local Calls: 044 9841274844
Dinner is served daily between 6:30pm and 11:00pm.
Where is the Oh Lala Restaurant
The restaurant is on 14th Bis Street (not to be confused with 14th Street, Bis is like 14 1/2) between 10th Avenue and 15th Avenue. You might find street parking but there is a parking garage across the street if you drive here.
If you like reading about restaurants in Playa Del Carmen, see our guide here. If you are looking for a good dinner restaurant like this one, you can see our guide here. Be sure to check out the Yum Yum Restaurant that is brought to you by the same owners of Oh Lala Restaurant.
Have you been to Oh Lala before? What did you think? Let us know in the comments below. We would love to hear from you.