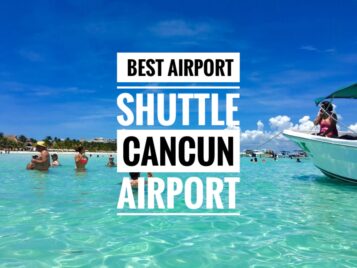 The BEST Airport Shuttle to Your Hotel
When you are coming to the Riviera Maya the airport you will fly into is Cancun International Airport. An airport shuttle to your hotel is necessary because the distances from the airport to most major destinations from the Cancun Airport it takes around 40 minutes to an hour. Even going to the Hotel Zone in Cancun takes time because the airport is south of Cancun and the Hotel Zone is so large. We wanted to recommend to our readers the best airport shuttle company to book with.
After a long flight you will no doubt want to get to your hotel so you can start your vacation. Some airport shuttles offer cheap prices but it is for a shared ride. This means waiting for other people and making multiple stops at other resorts. The airport shuttle below is what our readers have been enjoying for transfers for years. They give great service with punctual picks ups, good vans, and bilingual drivers. We feel this is the best airport shuttle service and it is why we have them on our website. Just click the Book Now button below where you want to go and you will be taken to their booking website.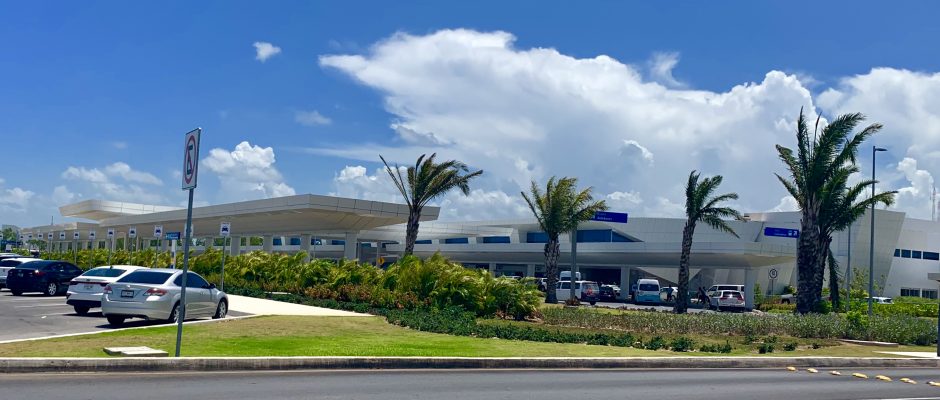 Private airport shuttle options
If you are arriving at the Cancun Airport and want to get to your vacation in the most efficient way possible, a private shuttle service from the Cancun Airport is the best way to go. There is no waiting for a shuttle to fill up and no negotiating with a taxi driver. Your bilingual driver is there ready for you to arrive. All of these options are private and will only take you and those traveling with you. the prices are per van and not per person.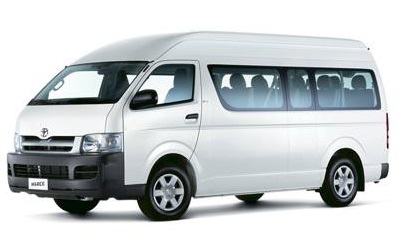 Private airport shuttle to Cancun
The prices for a shuttle from the Cancun Airport to both the Hotel Zone and the Downtown of Cancun are the same. All hotels are serviced. Click below for prices and booking.

Private airport shuttle to Puerto Morelos
Puerto Morelos is just south of the Cancun Airport and will take a little over 20 minutes. Click below for the prices for shuttles depending on the size of your group.

Cancun Airport shuttle to Playa Del Carmen
Playa Del Carmen is south of the Cancun Airport and it will take about 50 minutes to arrive at the city. The price is for hotels just north of Playa Del Carmen, downtown hotels and resorts and Playacar. Click the book now button for prices and reservations.

Private shuttle from the airport to Tulum
From Cancun Airport to Tulum a transfer takes about one hour and a half. That is why we like the private shuttles so they take your directly and comfortably. These prices are for both downtown Tulum and the beach hotel zone. Prices for transfers are per group and not per person. Click below for prices and booking.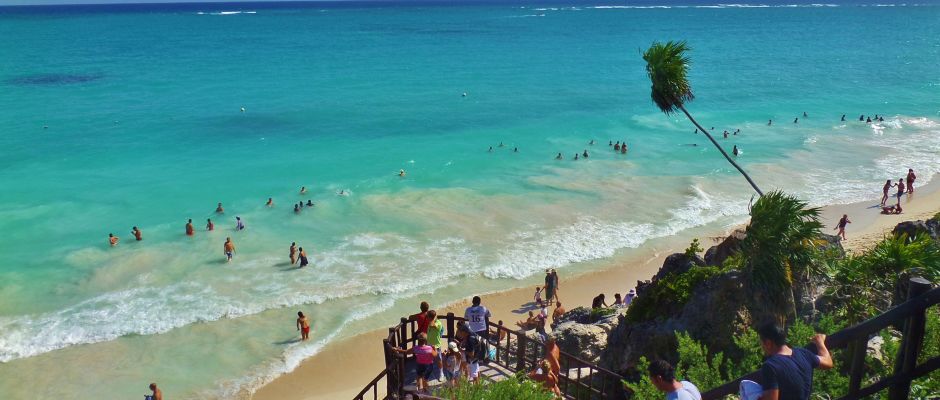 Other services you can pre book with this airport shuttle option
Have cold sodas, juices, beer or wine waiting for you.
Snacks.
Book a one hour stop at a store for $35 USD. This can be very helpful if you are staying at a resort because once you are there, you often don't have access to stores since more resorts are a kilometer from the highway.
Shared Shuttles from the Cancun Airport to Hotels
If you want a more budget friendly option for an airport shuttle, here is another option for you. These shared shuttles for between Cancun Airport and Tulum. These are small vans with air-conditioning. This company has 10 years of experience and professional drivers. You do need to reserve in advance so you have a seat. You can reserve by following the reserve now button. This will take you to the official shuttle website for booking.


Additional reading
Since you are coming to the Riviera Maya area you might like to read our article on Cancun excursions or our list of Playa Del Carmen Guides. For getting around the Riviera Maya see our articles on transportation, colectivos and ADO bus company.
Thanks for reading our article on Cancun Airport shuttle options for getting to your hotel. If you have any questions of comments, let us know below. If you want to ask a question to the shuttle company, click the Book Now button and you will be able to chat with them on their website.