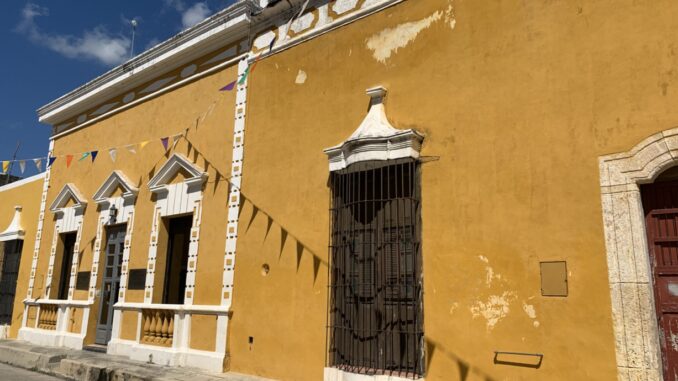 6 Good reasons to visit Izamal, Yucatan
Have you been to Izamal, Yucatan? It is an iconic destination in the Yucatan Peninsula because of the yellow color of the buildings and colorful past. Besides the yellow facades, you can find Mayan temples in the downtown and a rich arts scene. To further temp you to visit, here are 6 good reasons to go and explore for yourself.
Maya Culture
The Mayas have been living on the peninsula for thousands of years. They have left their mark on the landscape and history of the area. In Izamal it is evident with the temples that still remain standing today. Even the descendants of the great Maya empires still populate the area. Out of the 5 million people that live on the peninsula, there are about 800,000 Yucatec Maya speakers. Many of the smaller towns, like Izamal, are places where you can still hear the language spoken.
There are two parts to Maya culture you can experience in Izamal. One is the past remnants such as temples. In fact, the largest pyramid (temple) is in Izamal. It depends on how you calculate the size, but the largest footprint of a temple is in Izamal. It is a very large structure, and you can climb it also! You can see below the second level of this massive Maya temple in the photo below. It is one of the free things you can do in Izamal. At the top you get a 360-degree view of the area.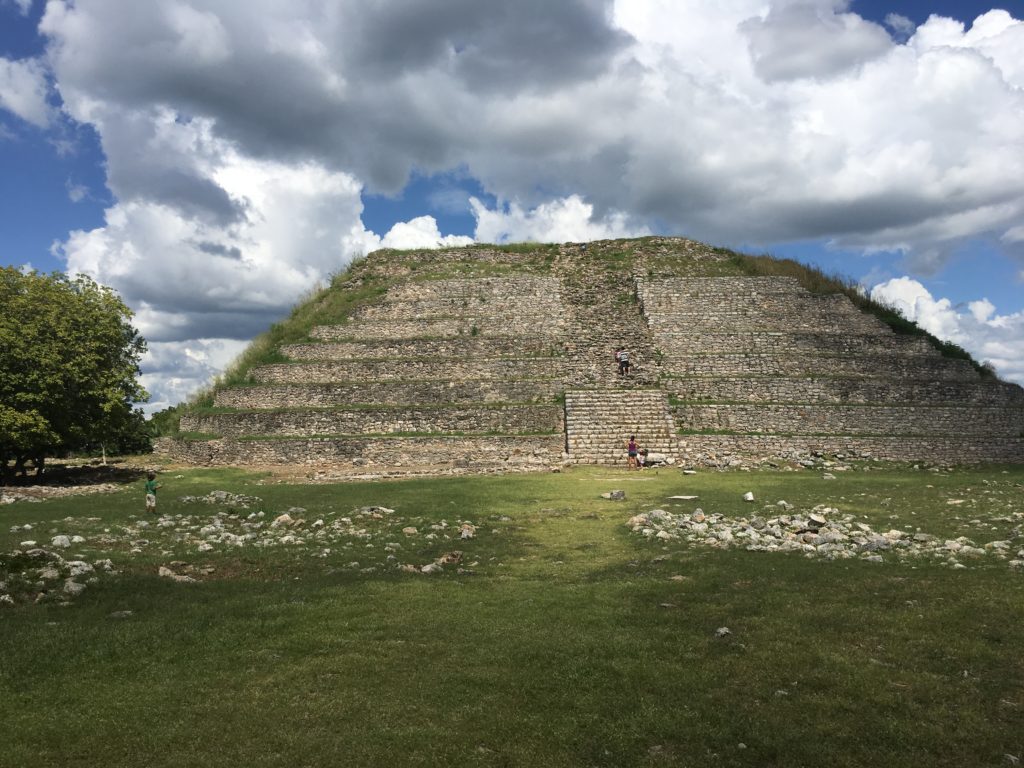 The second part of soaking up the Maya culture is the modern influences in society today. Izamal is a Pueblo Magico, which is a status designated by the Mexican government for places of special interest. Pueblo Magicos (or Magical towns) are places where people preserve the culture and traditions. Izamal does a good job of this. Most of the restaurants serve local food that is influenced from the Maya people.
A great place to include in your visit to Izamal is the Kinich Restaurant. They have been around for a while and do a great job setting the mood for a special meal of local specialties. Izamal is a great place to take advantage of the opportunity to have authentic Yucatecan/Maya food.
Good Value
Many tourists visit the Riviera Maya in the Yucatan Peninsula and are fine with the value of the stay. However, we describe the Riviera Maya as almost a separate country from Mexico since it has a large tourist economy, higher living standard, and has more services that many people from other countries look for. This being said, you can cross over into the other state in the peninsula, Yucatan, and discover just how affordable travel can be in Mexico.
For example, would you like to stay in a hotel like the one below for $45 USD a night? You can in Izamal! This hotel is just outside of the downtown but still walkable. It is clean, has a nice pool, and off-street parking. The rooms are a bit basic by some standards, but this is just an example of a good value hotel in Izamal. Infact many hotels are between $40 USD-$70 USD in Izamal.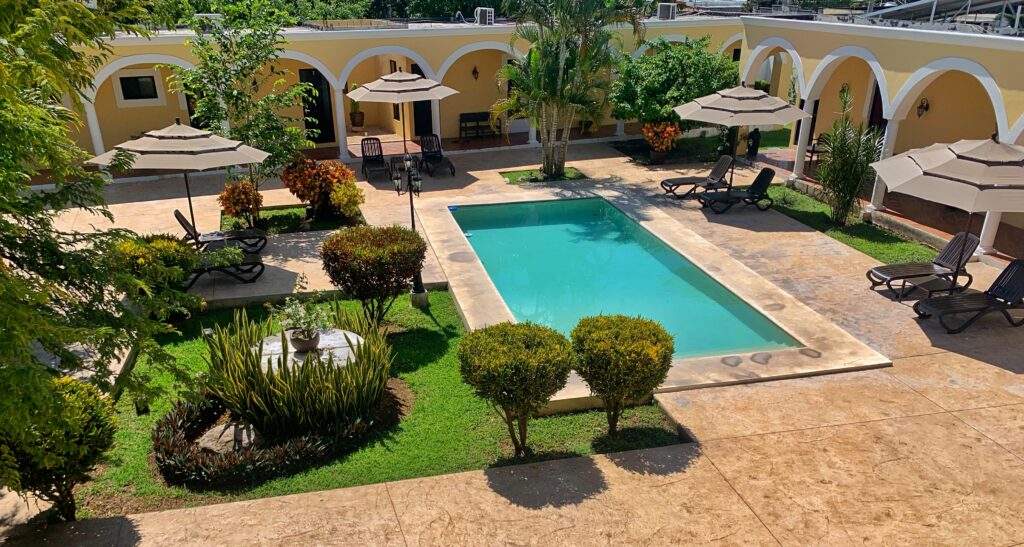 Meals are also a good value when visiting the area. Some of the hotels in Izamal offer breakfast included or for about 150-200 pesos per person (that is about 7/10USD per person). Lunches can cost about 250-450 pesos depending on drinks and dinner is also similar. So overall, you can get very good value for your money when traveling here.
See it before more tourists arrive
Izamal has always been a little off the beaten path. For visitors to the area, Izamal has always been a second-tier place to visit, meaning it is not on the most popular routes. Izamal is usually visited by people that have more time to look around or are somewhat familiar with the area want to see new places. This is about to change. Over the past 5 years or so, Izamal has been getting more tourism visiting as well as tourism infrastructure.
The largest impact will come when the Train Maya passes through Izamal. The new Mayan Train (Tren Maya) will have a stop in Izamal. This will bring more tourism from all over the peninsula as it is more connected. We predict that Izamal will be one of the better beneficiaries of the Tren Maya. From the Riviera Maya, Izamal is a little time consuming going and coming back in the same day, even with a fast train. This means that more people will visit and spend the night. We already recommend spending the night to soak up more of the towns charm, but know we think many more people will be spending the night in Izamal. So, before the Tren Maya arrives with more tourism, it just might be a good time to visit now.
Local Culture
When it comes to really authentic culture, you can usually find it in the small towns where things change slowly, and traditions live. Izamal is home to many artisans. You can find henequen products (local fiber), embordered clothes and tapestries, wood carving workshops, stone carvers, as well as typical souvenirs that are less expensive and easy to fit in a suitcase.
A good place to start is the Centro Cultural y Artisanal. This is located in the center near one of the parks (It is on google maps). They do not have a website but are open daily from 10:00am-8:00pm except Mondays when they are closed. This is a museum of local culture, and they also have a nice store. There is a small fee for entrance.
Exploring the center of Izamal you will encounter many stores with local products. The good thing is many of the products are not found in other towns in the Yucatan.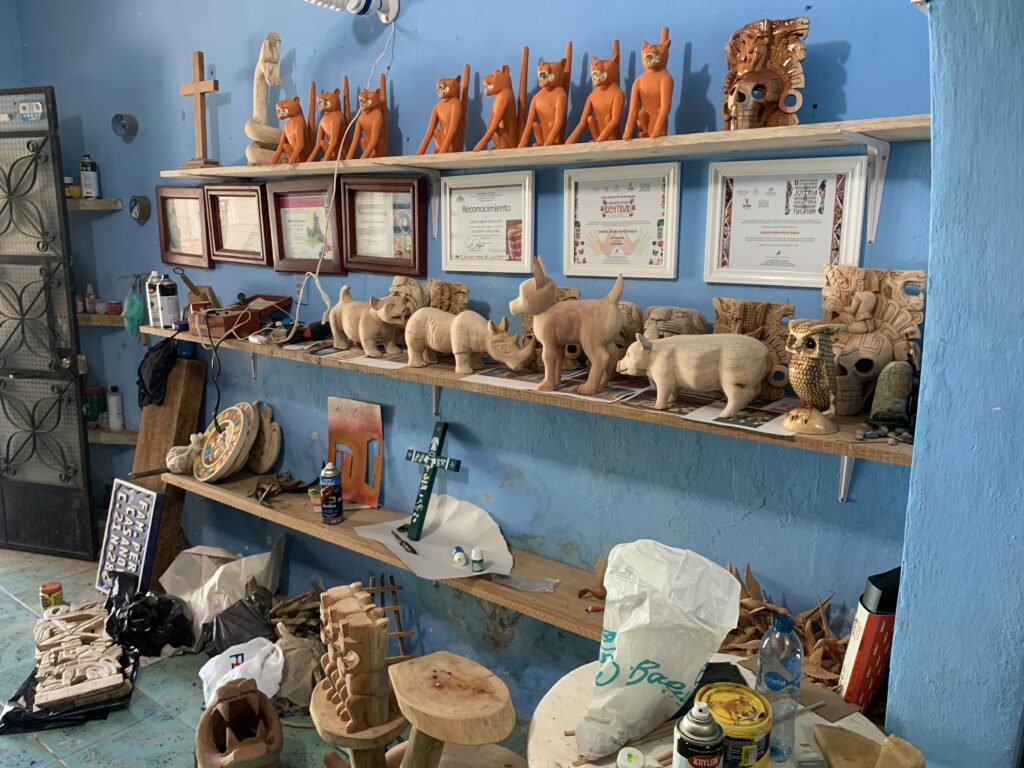 Tranquility
Mexico is really not known for the hustle and bustle, but parts of the Yucatan Peninsula can be comparatively very tranquil compared to the Riviera Maya. Mass tourism gets plugged into all inclusive hotels and large tours, but in this part of the peninsula, people get thinned out and you have a lot less people joining you on your adventure.
Part of the charm of the area is the pace of life. Not much has changed over the years, and that can be a good thing. The climate helps keep things slow during the heat of the day, when stores close and people relax at home or in their hotels. Adjusting to the local rhythm can be hard at first, but once you embrace it, you can feel the tranquility.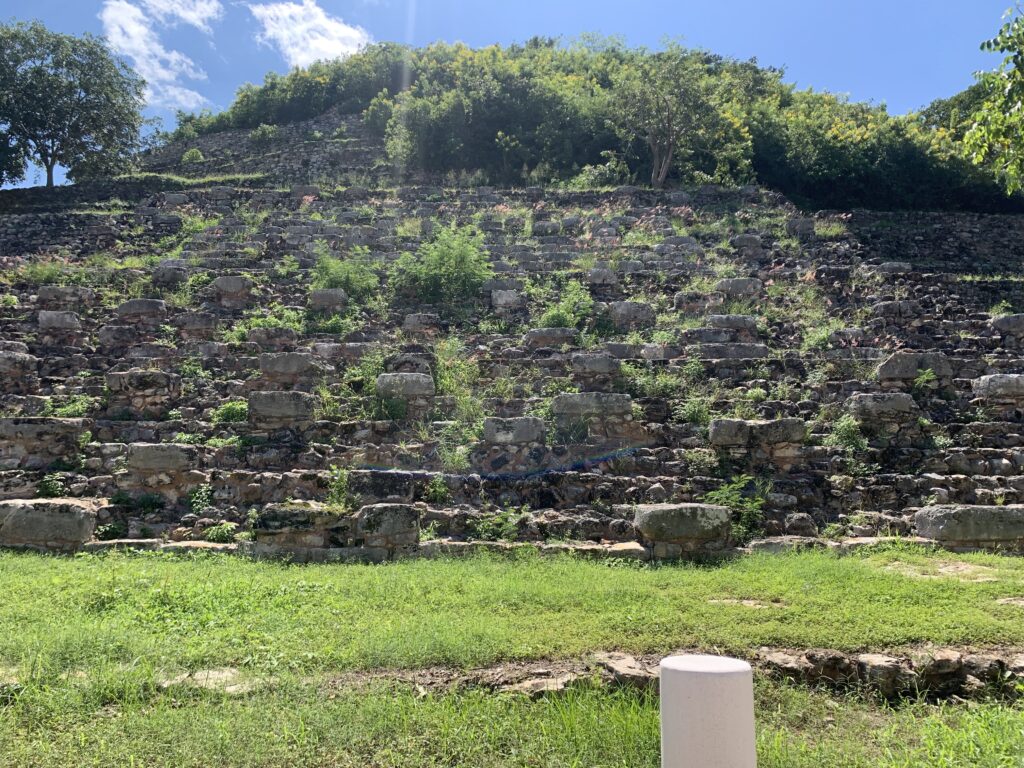 Possible place to live
Yes, Izamal is one of the places that can be good for living. As more foreigners arrive to Mexico, people are looking for quiet places with charm to live. As Izamal grows a little, this is providing more infrastructure and making it a more attractive place for expats to live. What does Izamal have to offer? Well, it is a small-town charm that Merida does not have. It is an authentic and culturally rich place that makes it different from the new Riviera Maya. See our article about what it is like to live in a small town in Mexico.
This goes as well for investing. Izamal has a large stock of colonial buildings, which is always attractive to foreigners because of the mystic. It is also on the radar for investors because of the Tren Maya coming and what that means for the local economy. Izamal is underserved right now for some aspects of tourism, hence leaving a good space for investors. Mark our words, Izamal is on the rise.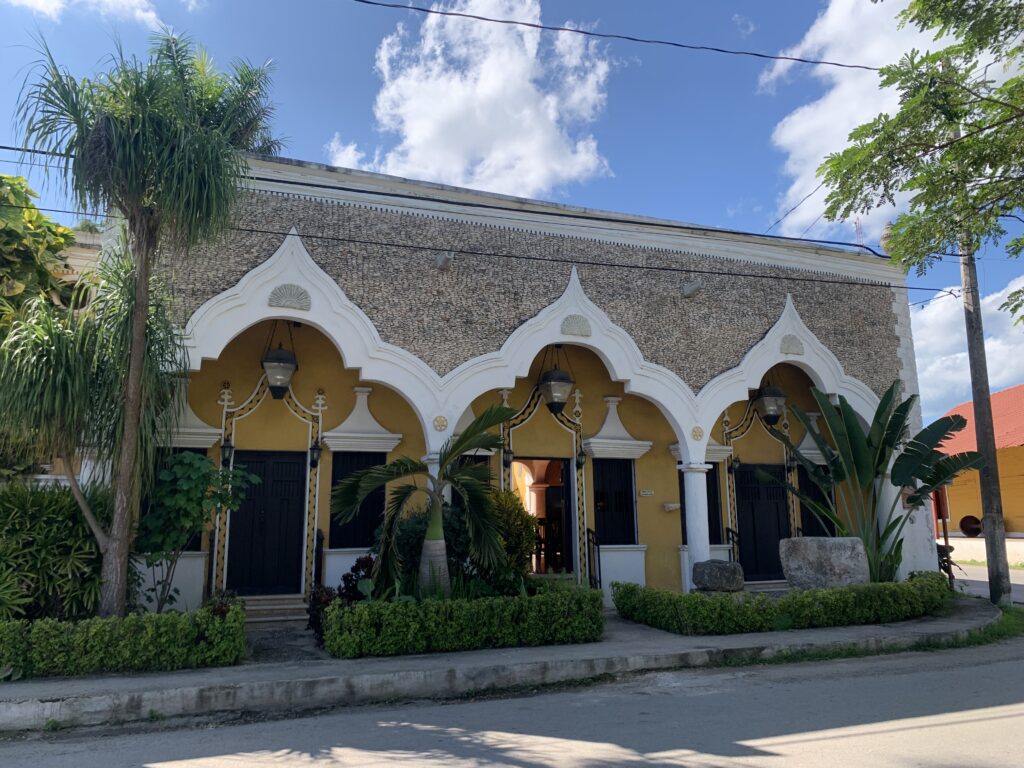 Thanks for reading our article on Izamal. We are always out exploring new places for you to visit. For more ideas and places, be sure to check out our interactive map that can show where points of interest are. Each marker has a link to an article or video for more information.