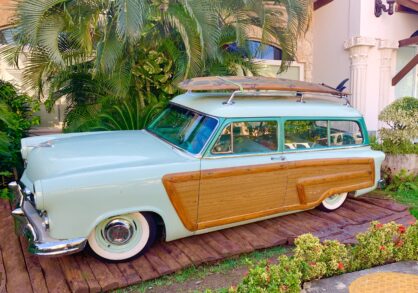 What is new in Playa Del Carmen (February 2020 Edition)
Playa Del Carmen is always changing. If you come to town every few months or once a year you are sure to see a lot of changes. We try to keep you updated with things that have closed, opened or changed. Here are 10 things that have recently changed in Playa Del Carmen (like this new car in the photo above that was added to the Panama Jack Resort on Constituyentes Avenue).
#1 Cocoa Beach Club is closed
This beach club was at the far north end of Playa Del Carmen near Punta Esmerelda. It started out as a food truck and some chairs. Cocoa Beach Club expanded and even planted nice palms. It was doing well and offered visitors a nice view of the beach with less people around and not loud music. It has suddenly closed, though. So this is not available. You can still visit the area, just not with the food and chairs here.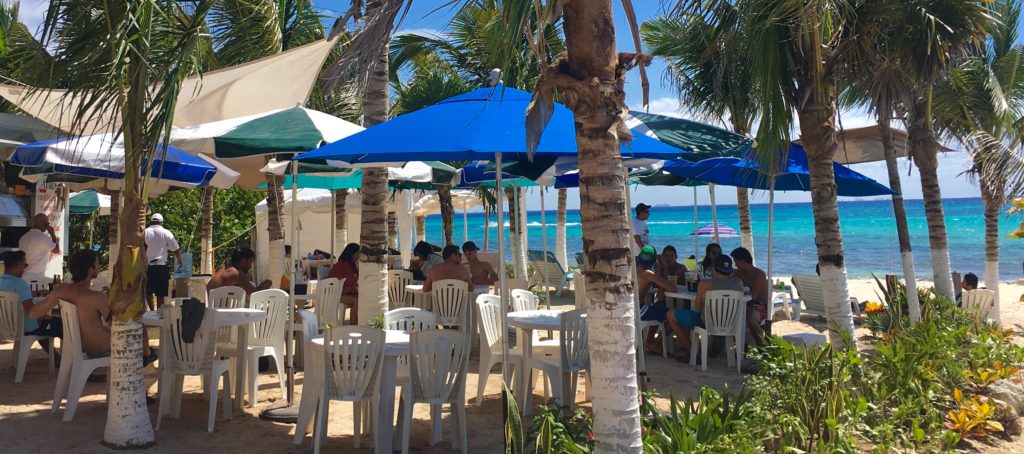 #2 Changes to the Cozumel Ferry
There are two changes to the ferry service to Cozumel from Playa Del Carmen. The first one is the added security on the second floor of the terminal. Now people will pass through a metal detector before boarding.
The second change is the schedules. For a short while there were three companies that offered the ferry service. There are only two now and they have updated their schedules. Now both ferry companies are leaveing at the same time. No more alternating 1/2 time slots. So this makes a lot less sense and less convenient. Now it is more important to plan out your crossing because there are less frequent servicies crossing between Cozumel and Playa.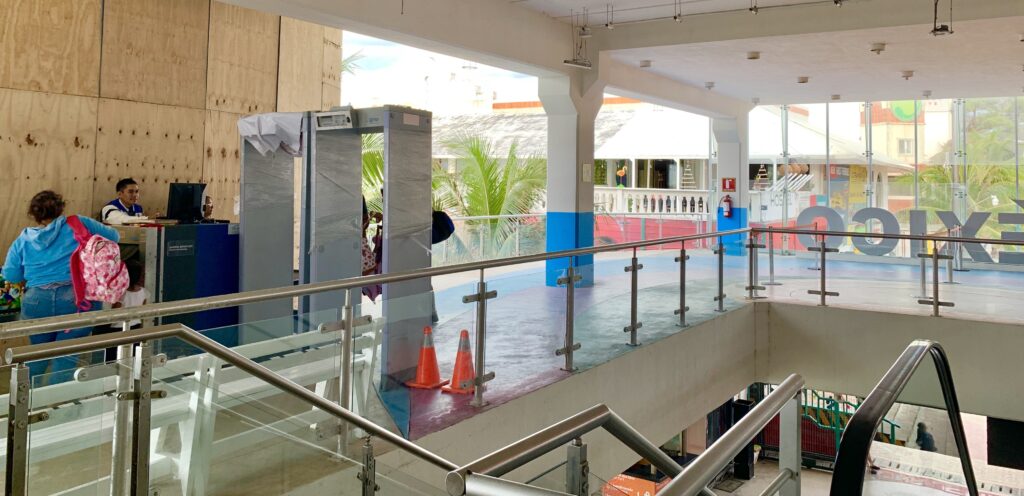 #3 Sur Steak House closed but is replaced
The Sur Steak House was a popular restaurant not only with tourists but also locals. It was surprising to see it go. Another restaurant has taken its spot. It is another gill type restaurant with an open air setting.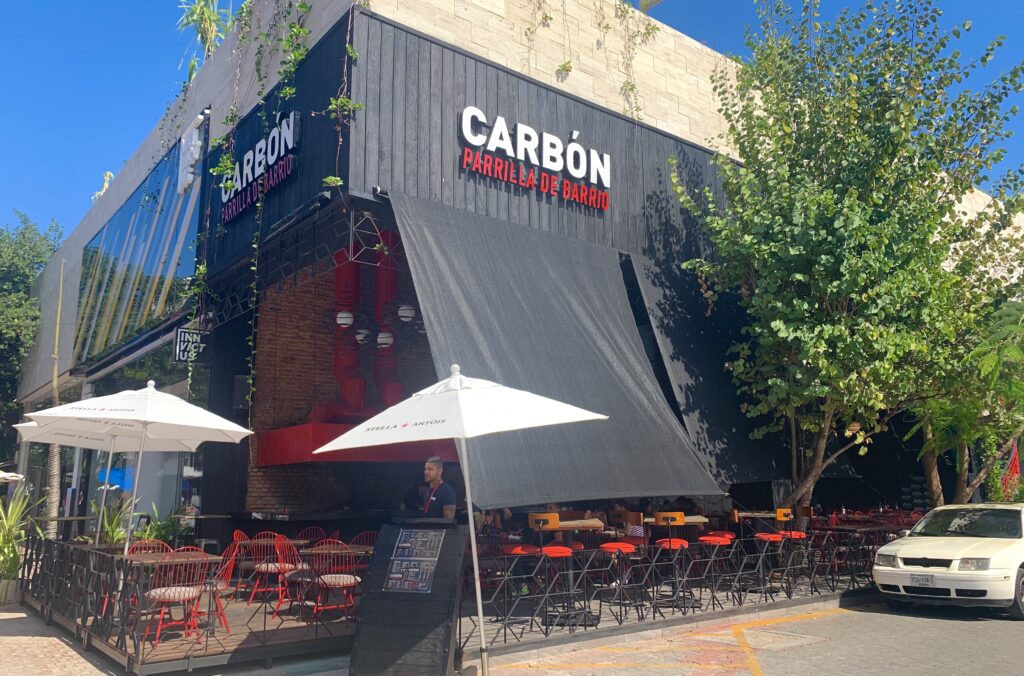 #4 Mega parking lot has new tenants
We predicted back in 2015 that by 2020 there would be changes to the supermarkets on 30th Avenue because the land was too valuable. We did think Aki would close and become condos, we can only wait to see if this comes true. What has come true is the new tenants in the parking lot of Mega. There is a new Santander bank and a Vips Restaurant. There still is sufficient parking and this makes good use of the space here.
Vips is a chain restaurant that Mexican families like to visit for a nice meal out. It is kind of like a Shoney's if you are familiar with those.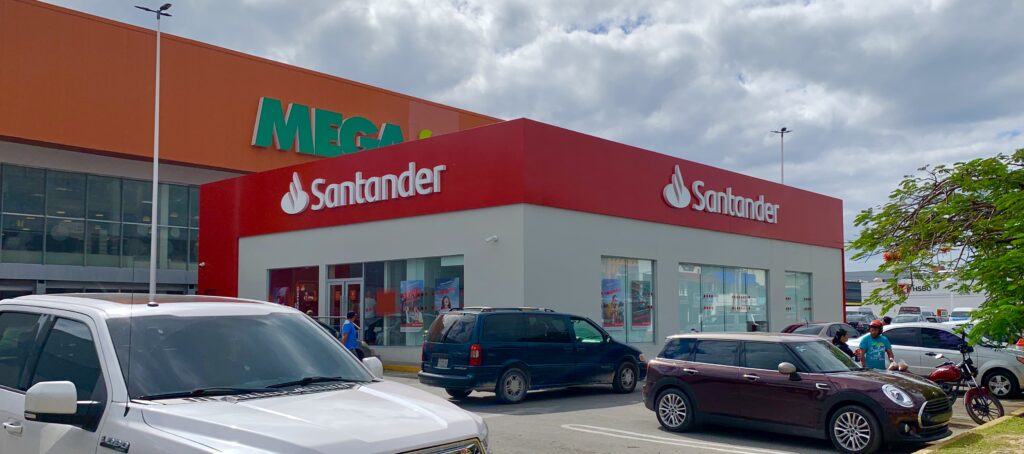 #5 Bio Natural expands it's store
The health food store and restaurant called Bio Natural on 10th Avenue behind Quinta Alegria Mall has expanded. Now there is more space for shopping. This gives people a little more relaxed atmosphere and more options.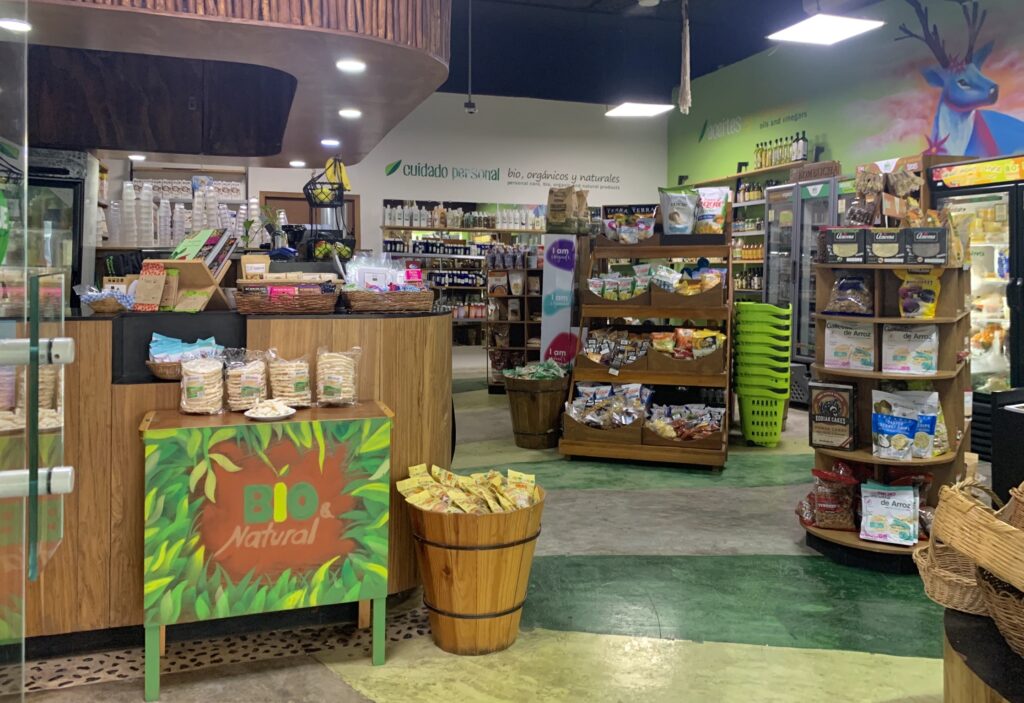 #6 The corner of 5th and 4th is gone
The entire corner of 4th Street with 5th Avenue is demolished. You might remember dueling ice cream stores on either corner of 4th. Now everything has been cleared and murals adorn the temporary fencing. In the photo below you can already see a new building that has gone up on 4th Street.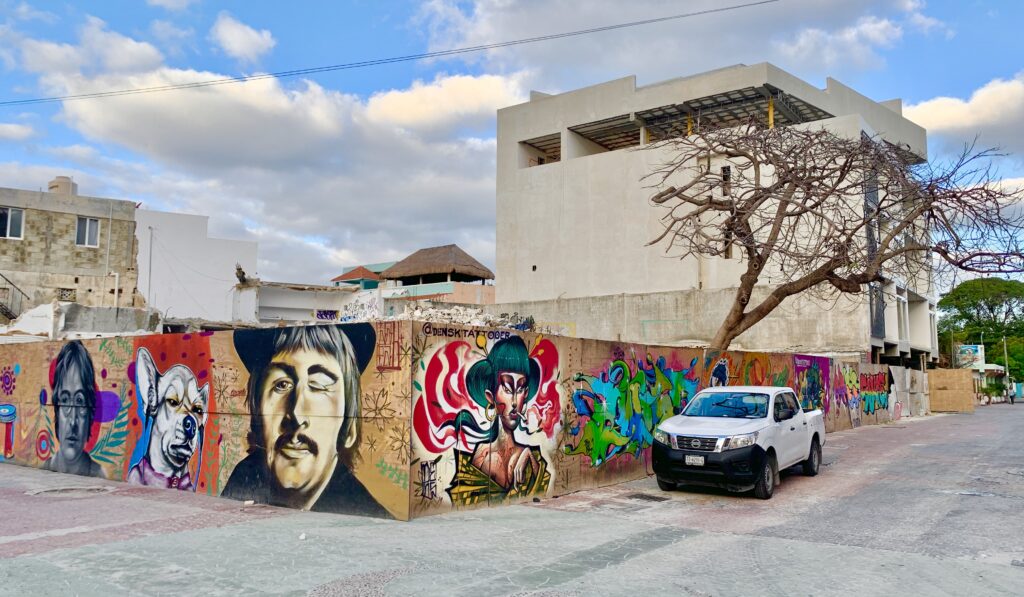 #7 Playa Express adds a stop in the ADO bus station
Playa Express is the small bus line that connects Playa Del Carmen and Cancun. Normally these leave from 2nd. Street in Playa and go along the 307 Highway making stops and pick ups. Now there is a stop at the ADO bus station on 12th Street and 20th Avenue. This is an alternative to taking the ADO bus to Cancun and also gives you an option to get off at points in-between.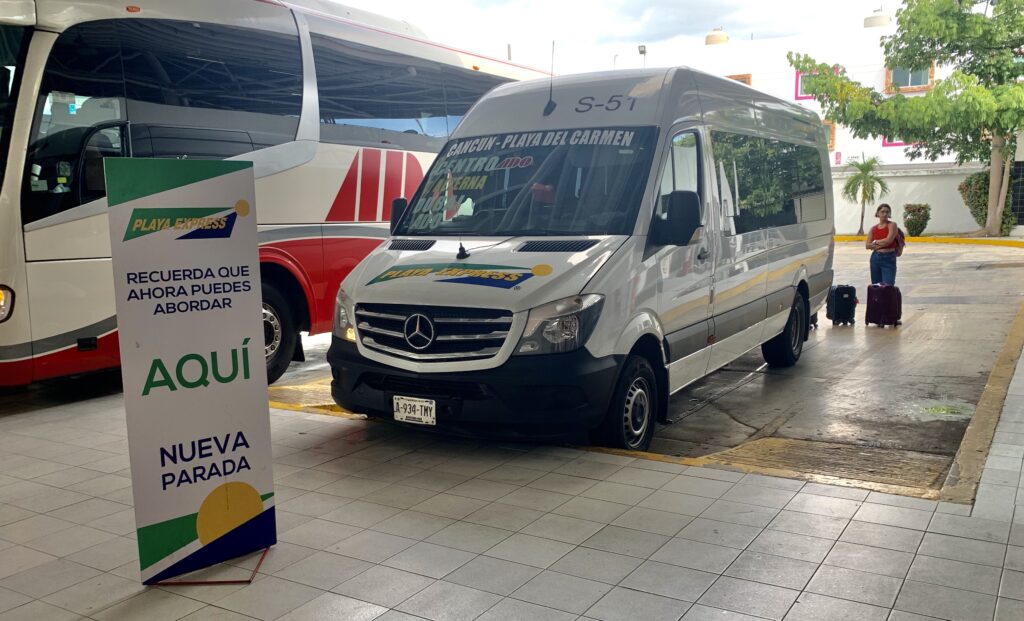 #8 Akumal Cerveceria opens in Playa Del Carmen
A local beer brewer has added a storefront in Playa Del Carmen. The Akumal Cerveceria is now open on 38th Street. You can read more about it in our article here.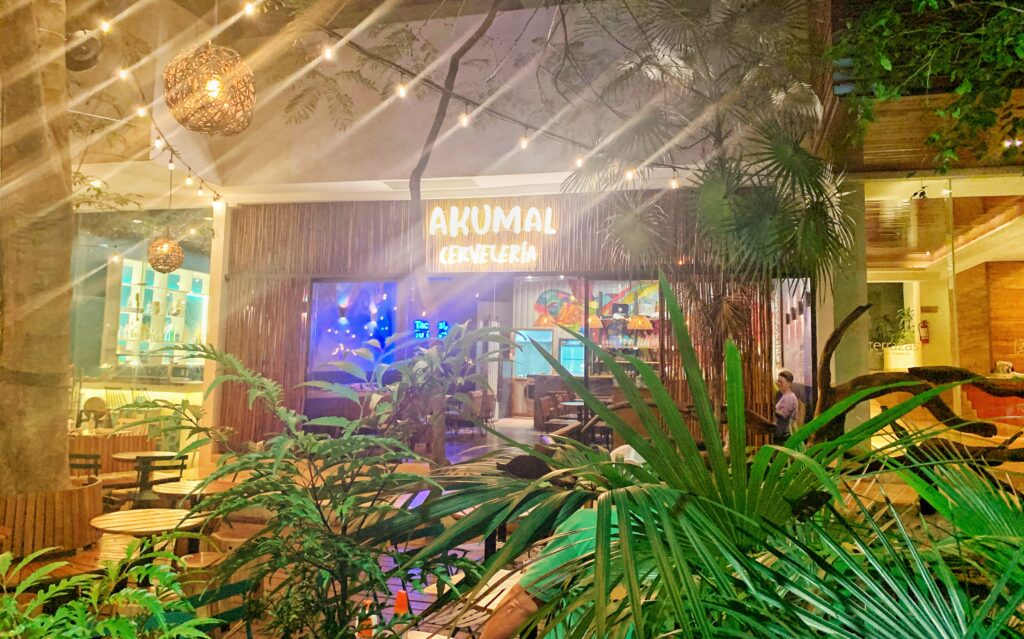 #9 El Faro lighthouse gets a paint job
The iconic lighthouse in the center of Playa Del Carmen has gotten a little facelift. It was looking a little weathered but now it is looking all spruced up.
#10 Moots and Uno open on Constituyentes Avenue
There are more commercial spaces opening in new condo buildings on Constituyentes Avenue. Two that are in the Gallery codos are the Uno noodle restaurant and Moots Restaurant. Moots is a healthy restaurant that serves three meals a day. Both of these restaurants add to the infill along Constituyentes Avenue and will provide more options for those that stay in the area.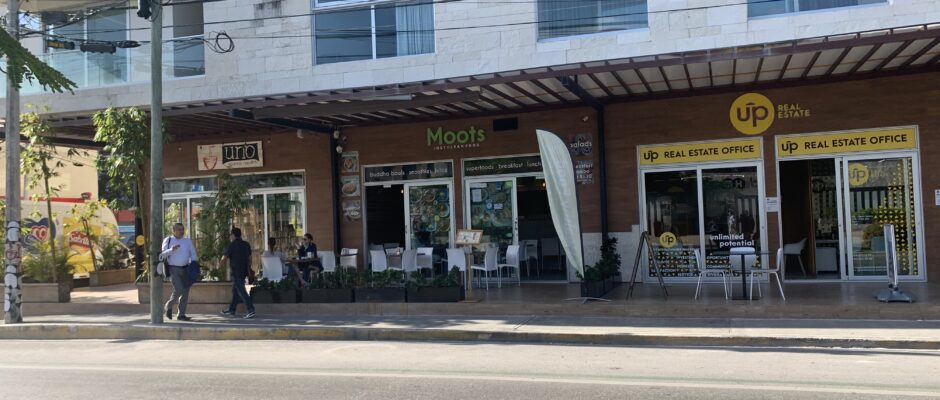 Thank you for reading our update on Playa Del Carmen. You can see our last update here. Let us know of any changes you notice and we will add it to an upcoming list.