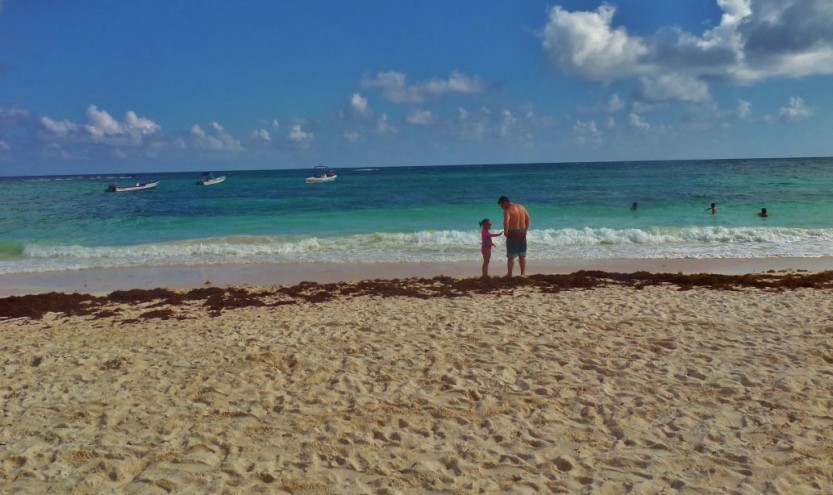 Xpu Ha Beach
Xpu Ha (pronounced "shpu-Ha") is a section of beach between Playa Del Carmen and Tulum. This is one of the areas of the beach that is open to the public and has a road from the 307 Highway to the beach. This beach provides a more remote getaway and makes for a fun day trip out of Playa Del Carmen.
The two big beaches that people go to between Playa Del Carmen and Tulum are Xcacel and Xpu Ha. They are a little different from each other and people have their favorite. There are a little more services at Xpu Ha but a wider beach at Xcacel. The water is usually a little more calm at Xpu Ha and snorkeling is better
Note: Dogs are not allowed on the beaches at Xcacel or Xpu Ha. There are new signs stating the fines. Dogs are not allowed for health reasons for people on the beach walking barefoot.
Services at the Xpu Ha
If you just want to go to the beach, you are all set, they have a beach. If you want more, they offer it. There are bathrooms, beach chair rentals, snorkel and kayak rentals, small beach bars, two small restaurants and some tours are offered. There is not a lot of things but just a little of everything. That is part of the charm of this beach because it is small and not overrun with shops.
The restaurants serve basic Mexican fare and seafood. It is not a bargain but again it is a relaxing day at the beach and you can get your entrance fee taken off when you spend 120 pesos on a meal, which is very easy to do.
There is also a new beach club here called Serenity. You can see our video and article here about Serenity Beach Club.
Our video presentation of Xpu Ha
Entrance price for Xpu Ha
Being at the beach is priceless but you have to pay a little something to use the facilities here. There is a 50 pesos entrance fee at the main gate.
If you spend 200 pesos per person at the restaurant you can get reimbursed with your ticket. You have to take your bracelet and receipt to the main gate before 6pm.
If you want to just bring a blanket and lay on the beach you are all set with just paying the entrance. Some people like to use the chairs and beach club.
Equipment rental prices at Xpu Ha
Plastic beach chairs cost  100 pesos. Two chairs and umbrella 250 pesos. Umbrella, table and four chairs 350 pesos. Locker 30 pesos. Snorkel rental 120 pesos. Kayak rental one hour 120 pesos, two hours 200 pesos.
The prices are not the cheapest but at least you can get a refund off the entrance for some of it.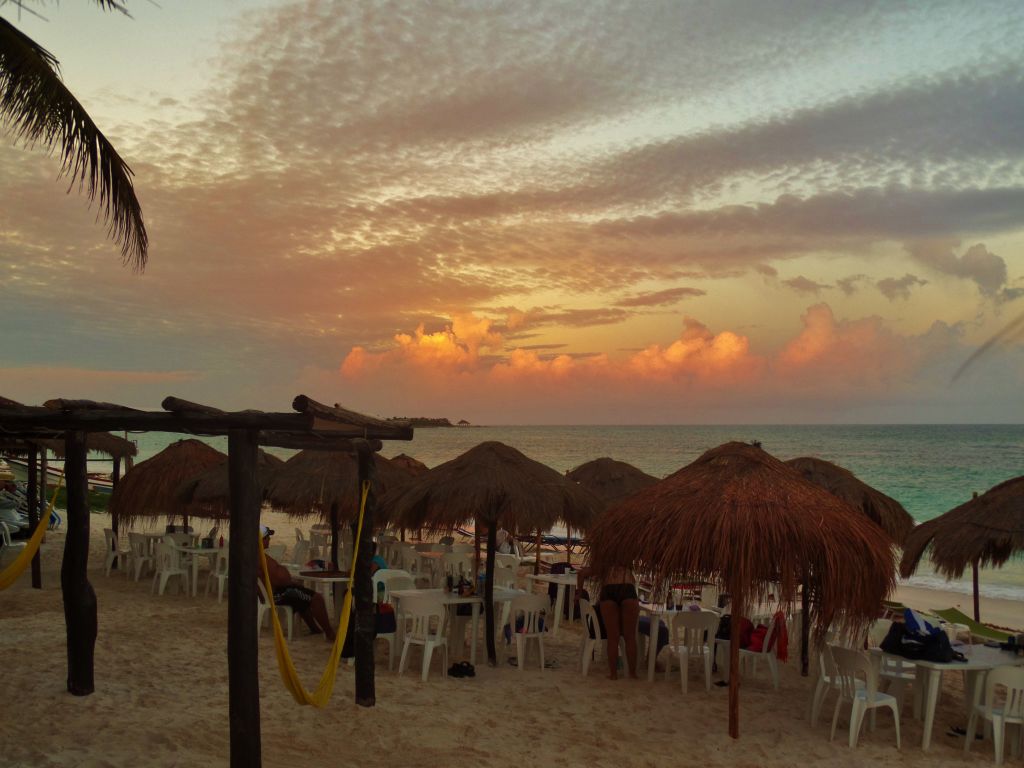 How to get to Xpu Ha Beach
Public Transportation:
If you do not have a car you can easily take the colectivos. You can see the link for the location on 2nd St. in Playa Del Carmen where you get on. The price to Xpu Ha is 30 pesos each way. They will ask you where you want to go when you get on. The driver should remember this and let you off by the side of the highway. Just take note of the photo for the entrance so you know what you are looking for. The walk from the highway to the beach will take about 5 minutes to walk. If you are going to walk back late in the day you might want mosquito spray for the walk.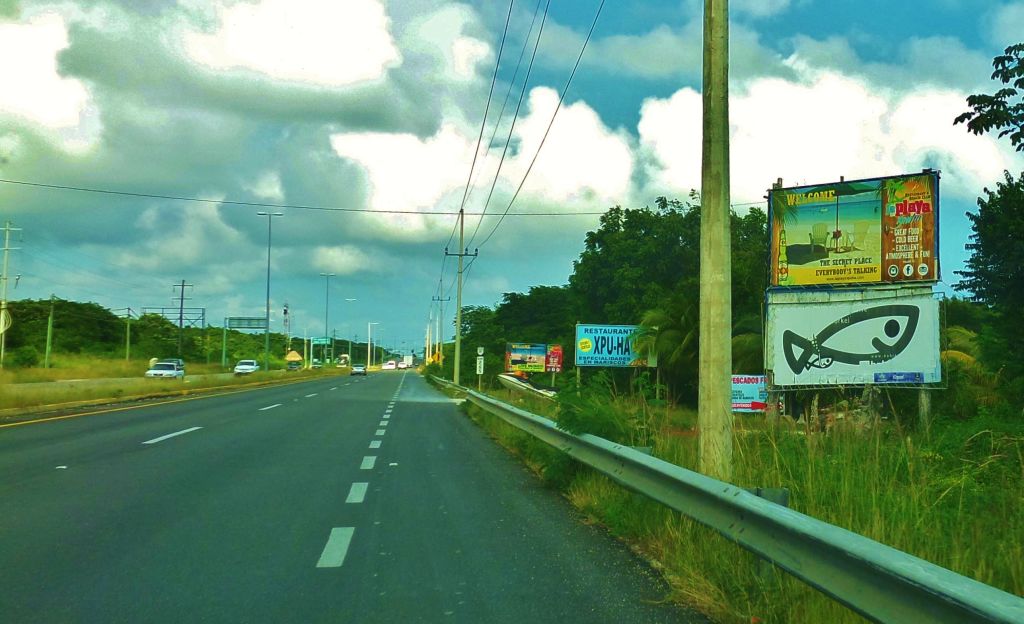 Driving directions to Xpu Ha:
Drive south on the 307 Highway to KM 265. (see photo of entrance) It takes about 20 minutes to drive. It is 16 miles south or 25km. from Playa Del Carmen.  There is a parking lot but it does get tight if you arrive later in the morning on the weekends. Parking is free.

Have you been to this Xpu Ha beach? What did you think? We would love to hear from you in the comment box below.