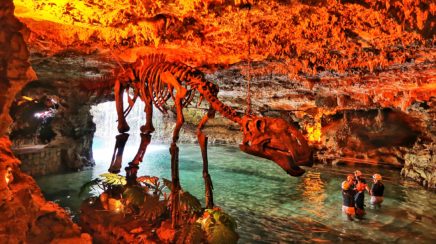 Xplor prices for entrance
Xplor is one of the most popular adventure activities in the Riviera Maya! People love the zip lines here and other fun things to do at this park. So what are Xplor prices like and how can you get a discounted tickets? We tell you here.
Xplore prices for tickets include an open buffet, non alcoholic drinks and all the adventure you can handle in one day! The add on things to the admission price is optional transportation, photos and souvenirs.
Here is a breakdown of Xplor prices:
Note: These are the regular price but see below to see how you can get a discount.
Children ages 5-11 are $64.99 USD (must have id for proof of children's age).
Adults $129.99 USD.
How to get discounts on your tickets to Xplor
When you are on vacation you want to enjoy things and go on tours but you also want to get the best deals.
The best way to save money on going to Xplor is buying your tickets online ahead of time. You can buy your tickets in advance and get:
10% off if you book 7-20 days in advance.
15% off if you book 21 days or more in advance.
So if you book in advance of at least 21 days you can get an adult ticket for $110.49 USD. A children's ticket bought in advance of 21 days or more is $55.24 USD. That means for a family of four with older children, you can save a total of $58.50 USD. That is a great savings on your trip to Xplor!
You will get the best price on your tickets if you click one of the links below.
If you are going to Playa del Carmen, Xplor Park by Xcaret is definitely a must: An adventure eco park where you will ride the highest zip lines, drive amphibious vehicles, rafts and explore natural underground rivers! Includes buffet meal. Book online and save 15%.

Is it good to buy your tickets in advance?
You might ask "What about the weather?". If you buy ticket in advance and the weather looks bad what can you do? Well, you can change your date to use your ticket up to 24 hours before the before your visit. You can choose another day of your vacation or use the up to a year from the date of purchase.
So you can go ahead and buy online and save money and not have to worry about the weather. The links on this page take you directly to Xplor site so you can save!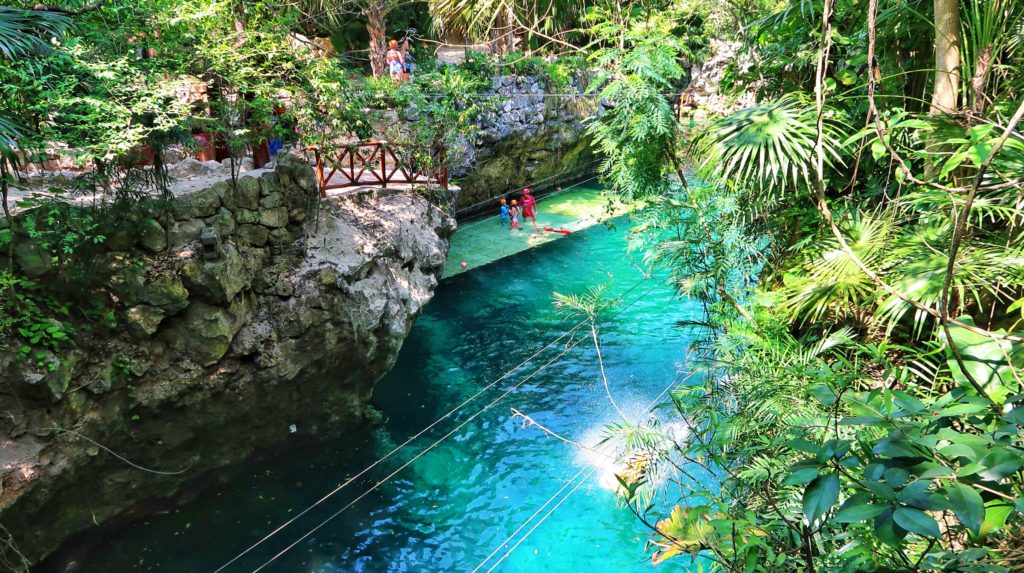 What is Xplor like?
Xplor Park is a whole day adventure park where you can experience the marvels of the Riviera Maya. There are the best zip lines in the area, long tunnels that run through caves and lots of adventure to be had.
Our video to just to show you what Xplor is all about
We are always out exploring for you. Here is a video we made of what it is like to visit Xplor Park. This will give you a good overall of what to expect.
Optional add-ons for your entrance price for Xplor
Here are two things that you can add onto your ticket price for Xplor. These are optional things.
Photo package. Throughout the park there are cameras where you can pose for photos. A chip in your helmet will capture and identify you in the photos. You can get hard to capture photos of you in a zip line or driving through the jungle. At the end of the day you can purchase these photos. You can bring camera to the park but they should be waterproof because all activities include water and they need to be attached to you. You need your hands free for most activities as well. Honestly it is a hard place to take good photos, so buying a photo package is what a lot of people do.
Transportation. You will need to get to the park for your day there. You have several options. If you don't have a car or want to take public transportation you can add onto your Xplor price of admission transportation at the time of online checkout. See below for alternative ways to get to Xplor park.
How do you get to Xplor Park?
If you don't purchase the transportation with your tickets online here are ways of getting to Xplor.
Taxi. This option is good if you are staying in Playa Del Carmen or nearby. This is good for 1-4 people or if you are more, a taxi van. It is fast and a direct way to get there. It is cheaper then buying the transport with your ticket from Xplor Park. If you are staying further away this option can get expensive. When you go to leave the park there will be taxis waiting in the parking lot. See our article about Playa Del Carmen taxis here.
Colectivos. These are shared minivans that go from Playa Del Carmen to Tulum and return or between Playa Del Carmen and Cancun and return. These are cheap costing only a dollar or a few depending on where you are coming from. This is a good option if you are staying near the highway or can easily get to 2nd Street in Playa Del Carmen where they leave from. Colectivos are also good for a few people, larger groups can find it hard to get seats in one van. Colectivos will leave you in the highway in front of the entrance of Xplor Park. When you are leaving the colectivos will pick you up from the highway.
A last option is a rental car. This makes sense if you are renting a car for a few days or are staying in Cancun or Tulum and have a group with you going to the park. Parking is easy at Xplor and is free. See our article about one of the recommended car rental companies in Playa Del Carmen.
Where is Xplor Park?
Xplor Park is just south of Playa Del Carmen on the 307 Highway. From Playa Del Carmen to Xplor Park it will take about 13 minutes driving. From the Hotel Zone in Cancun it will take about 1 hour and 15 minutes driving. If you are coming from Tulum Xplor is about 42 minutes away.
Thanks for reading our article about Xplor prices and how to get the best deal on tickets to the park. We hope you have a great time if you go.
Also check out Xplor park at night for the Xplor Fuego tour! See our article here about what we think is better, Xplor or Xplor Fuego.