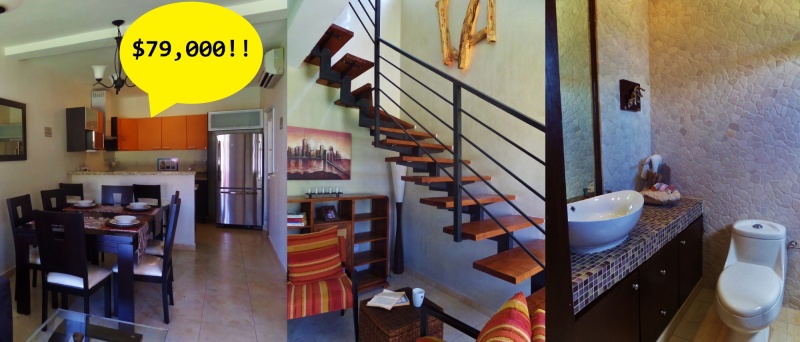 Affordable Real Estate in Playa Del Carmen
We get asked about real estate and living in Playa Del Carmen all the time and the truth is, we love your questions. We love helping people learn about the area and see what is possible for places to live. On this site we have written many articles about real estate, where the market is now, things to look for when buying a property and other topics. Some of the staff here have gone through the process of buying in Playa Del Carmen and we have helped people relocate to Playa Del Carmen or invest in property here.
Like all the articles on the website, we try to provide helpful information to people based on experience here and research.
Disclaimer: We are not a real estate company. People do however like asking advice and we get a lot of positive feedback because we try to  provide an independent viewpoint  for your benefit based on our experience here in Playa Del Carmen.
We do give a lot of advice on the site but this is general advice. Something as personal as buying a house will require specific advice since everyone's circumstances are different. For example a couple that wants a great house to live in but is not too concerned about selling it in a year or two is going to get different advice on where to look or what to buy then for example a someone that wants a great rental property. We therefore suggest that any questions or advice you are seeking, please feel free to contact us here. Just use the contact tab at the top of the page. We will try to get back to you soon with answers for you. We enjoy researching and sharing our things we find and learn with you.
We will in the future bring you more independent reviews of new buildings or places to buy. If you have any place you would like us to go and "tour" for a story, let us know and we will check it out for you and write our opinion about it.
Condos and houses under $100,000
We wanted to bring you an article about what is possible for  under $100,oooUSD. This is important because, lets face it, not everyone has a couple hundred thousand dollars to throw around. Loans in Mexico are near impossible to attain and come with costly interest rates when you can get one. The fact is, most purchases by foreigners are done with cash in Mexico.
There are many people that want to move here but have limited funds to spend or once people find out what is possible to have here, they start thinking about having a place here part of the year instead of renting, maybe with the possibility of living here full time in the future.
If you have already looked into the idea of buying in Mexico you probably have come across many websites in English, prices in dollars and lots of beach scenes thrown in. This is where people first land online and the prices can put some people off of the idea of living the tropical Caribbean life. There are however options for an inexpensive place to live that you might not have found in your searching.
What is the lowest price you can own a new property for here?
There are condos (more frequently called apartments in Mexico) that start at $59,000 USD. That is about the cheapest you can enter the real estate market in Playa Del Carmen and get a decent place  That seems pretty cheap to many people because in most places in the United States, Canada and Europe you cannot get anything for that amount or only something in a bad area that needs lots of work. So a newly constructed property sounds like a good deal to most people. Plus you are only a few minutes drive to the ocean and that appeals to people as well.
Note: There are some places that are even cheaper but these are just concrete boxes that would not be up to standards for most people so we are not going to talk about them.
What type of neighborhood are these?
Living beach front is certainly not possible at this price but you still can access the beach as well as all areas surrounding  Playa Del Carmen. There are developments being built for the rapidly expanding middle class in Mexico. There are whole neighborhoods being built in Playa as the city expands. These neighborhoods are being bought by young Mexican professionals, Americans and Canadians that want a small piece of the real estate pie.
Unlike areas north of the border that offer these prices you will not be surrounded by people on welfare on unemployment. You will be in a areas with hard working people that make Playa run and experience more of "real" Mexico and not be surrounded by hoards of tourist. These neighborhoods are bought by many first time home buyers here in Mexico and people are excited to have their first home and take pride in homeownership.
What is the catch?
So with the low prices of $59,000-$79,000 for entry level homes and condos, what are the things you have to know about?
You cannot compare apples to apples, which means things in your home country and not the same as in Mexico or other countries for that matter. So there are things that are done differently between countries concerning real estate. Most new homes have good bones but they leave the finishing touches to you. This is good because you can make it however you like without having to redo the place.
The good thing about construction in Mexico is how durable it is. Most everything is concrete and tile. These are the bones of the structure. It is every easy to add to this type of construction. Adding beautiful decorative tile can totally change a bathroom or kitchen and last the lifetime of the home.
Some of the things not included in finishing touches are kitchen cabinets, light fixtures, decorative tile and closet shelves. These can all be added easily and the good thing in Mexico is the fact that labor is very inexpensive. Having someone install the new light fixtures you bought at the  Home Depot store is not going to cost you as much as north of the border, the same goes with adding some nice tile to the bathroom or upgrading the sink.
The photos at the top of the article are what is very easily possible to do with the units. They do however come in a basic format.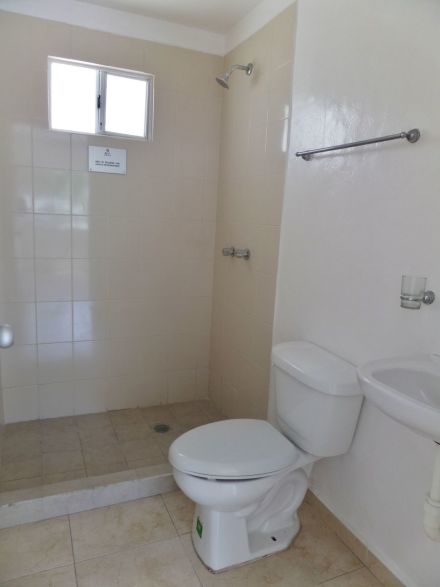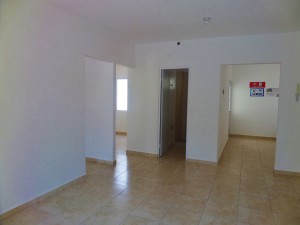 Special neighborhood features
Most of these new developments come with private entrances and security. Common areas are all maintained and there are swimming pools for each section with an area for outdoor picnics or what ever you would like to do. For families with children there are play parks for kids. Small neighborhood shops and restaurants are near the entrances for convenience. You do have to be careful however to see what the development allows because not all developments are the same and some allow people to convert their first floor into a shop and the area starts to go downhill.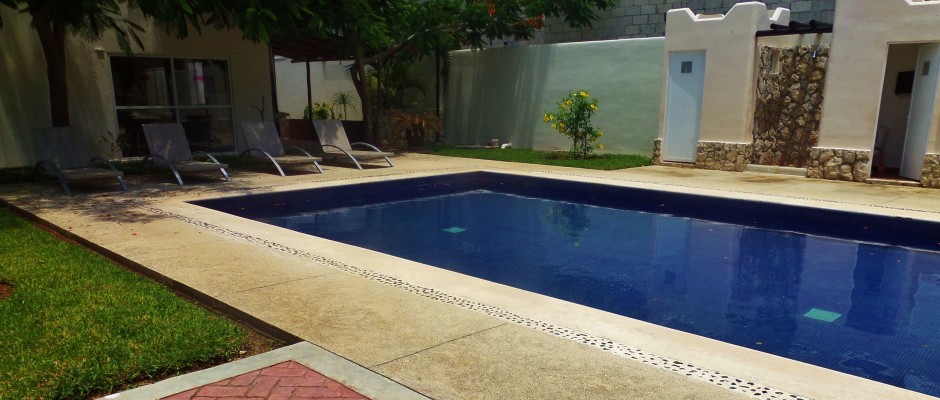 Some developers have replanted trees and shrubs to beatify the neighborhoods. Some even have greenhouses that stock plants to  use.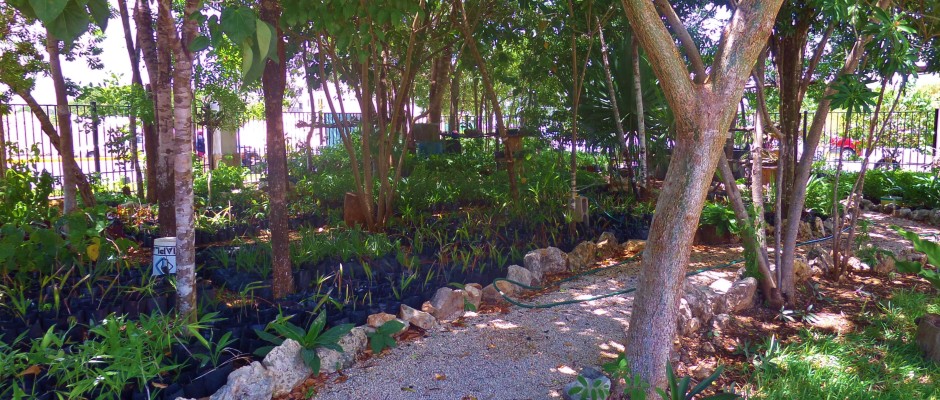 Condo fees and only about $50 USD a month and real estate taxes are close to $100USD a year! So keeping one of these places in Playa Del Carmen is not going to cost you that much.
As the city grows, bus routes develop and public transportation comes nearby. This is already true in this area. Buses in Playa run from 5-7 pesos. So you can get downtown for roughly .35 cents.
Have these been a popular option?
With a certainty this option of a condo or townhome in a development has been popular. That is why there are so many here. For foreigners it is popular to those wanting an affordable place to call their own. However not all builders and developments are created equal. We have been to almost everyone of these new developments and standards of construction vary and this is often reflected in the amount of foreigners that buy in certain areas. We recommend people ask questions about the builders reputation before investing and seeing how many other foreigners have bought in an area because this can be indicative of how good the standards are to what people expect from where they are from.
Recommendations for affordable real estate
Buying in these developments is good for people wanting a low overhead and low cost entry into the market in Mexico. We only recommend certain developments because some of them do not have regulations on modifying the buildings and some of them go downhill. These places can be for rentals but it will be mixed between locals and longer term vacationers. It really is best if people have a car and rent there.
As far as buying for a return in the future on your investment, value tends rise slower since there are many units. Since most of these developments are new, it is still to be tested in the market as far as price appreciation but to have a place you like, it does not matter if you plan on living there or using it for now.
Do you have questions about real estate?
Need more information about Playa Del Carmen real estate? We have a large guide here with lots of helpful tips. If you have specific questions that you would like to ask, please feel free to write to us on our contact us tab. Since there are many different developments and you would like to know which ones we recommend and do not recommend, ask us that as well.