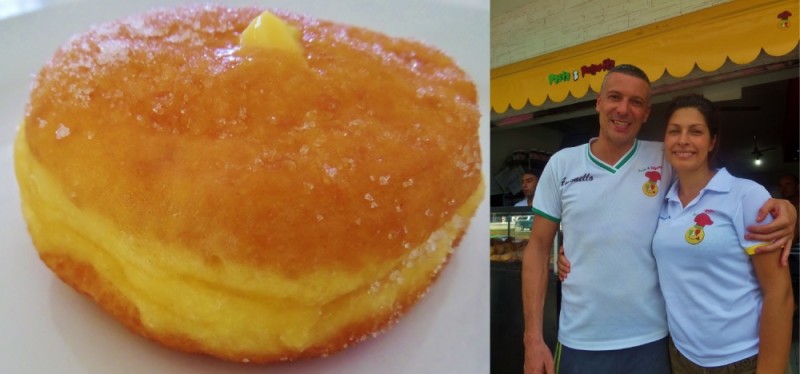 This is one of those stories that makes Playa Del Carmen such a great place. People that move to Playa from all over the world and bring their skills. People that  have the entrepreneurial spirit to start their own little business. We come across little gems like Pasta & Polpetta and want to share it with you.
This small café with handmade donuts and pasta is a great little quality stop to be on your shopping list. Antanello and Ramona are the husband and wife team that run this clean little place. Antonello is from Italy and Ramona is from Romania. The place has been open for just over a year now and going strong.
Pasta & Polpetta definitely has Italian flare, from espresso, pasta and the enthusiasm of Antanello, this place is a nice little find. We recommend you check it out.
Donuts
This was what first caught our attention walking on Constituyentes Avenue. The donuts were in a display case facing the street.. Handmade donuts, I mean come one, you have to try them. So much love and passion goes into the food here. There are two donuts, chambellas, the round donuts, and bombas, the cream filled donuts. They are called bombas because they explode with flavor and cream in your mouth! When you order a bomba they are filled to order with their handmade cream. Both kinds of donuts are 15 pesos each.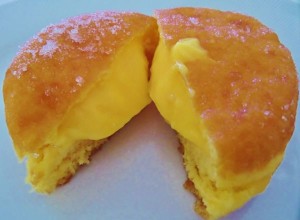 Handmade Pasta
They make seven types of pasta here and sometimes other special pasta for occasions. They sell it by the kilo and you can get smaller amounts of weights. Prices for the pasta run from 200 pesos-400 pesos a kilo depending on the type of pasta.
If you want to eat some pasta there, they have a sit down menu and you can order dishes to eat. They have a small place for eating.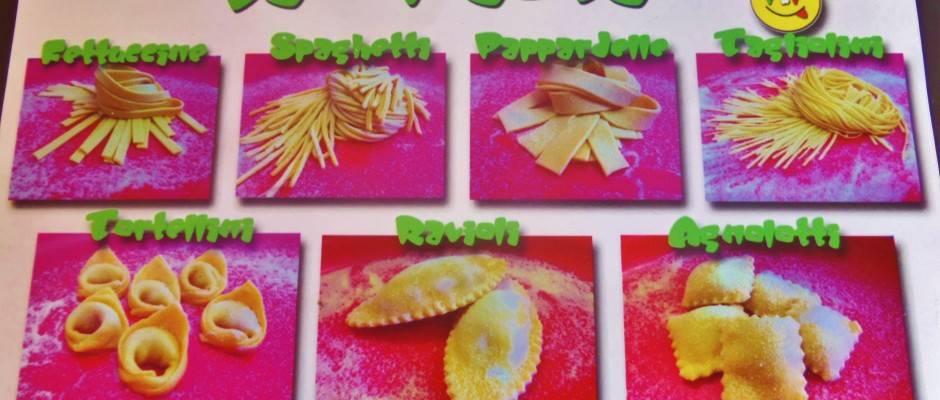 Other things
If you want to go for coffee in the morning they have it available. Of course it is a good Italian coffee. It is perfect to go with a donut or one of the pastries they make. They also offer small sandwiches which are very European style.
In the display case they have some small tarts and pastries. They can also do platters or cakes for parties if you ask them.
If you stop by we are sure you will enjoy the friendly service and handmade goodness. Say hi to Antanello and Ramona for us.
This places is on our Bakery Guide so be sure to check it out for other great places to get a sweet treat while in Playa Del Carmen.
Hours
Open from 5:00am-6:00pm Monday-Friday
Saturday 5:00am-4:00pm
Sunday -closed
Location
Pasta & Polpetta is located on Constituyentes Avenue between 30th Avenue and 35th Avenue. They are close to the corner of 30th Avenue on the north side of the street. They are located near DAC market and Mega grocery store so you can always stop by while doing some other shopping.
Avenida Constituyentes Entre Avenida 30 y 35 Norte, Playa Del Carmen, 77710, Mexico