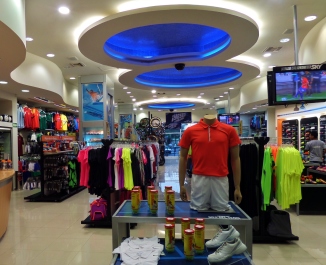 Shopping for what you need can always be a challenge in Playa Del Carmen. We are bringing you a shopping guide for athletic wear.
Sports Stores in Playa Del Carmen
There are two main stores we recommend and a few other places to check. Don't expect bargains or discount prices. In fact a lot of athletic shoes and wear are full retail priced and more than in the United States or Canada. If you cannot find what you are looking for, email us and we will try to find it or point you in the right direction.
Marti Store
Marti is the biggest store that carries only athletic wear. They have a selection of all kinds of shoes, running gear, swimming wear, gym clothes, some camping supplies, bicycles of good quality, and other exercise equipment. Marti has several locations in Playa Del Carmen. Sometimes selection is better in one store over another for certain things. Centro Maya Shopping Mall has a Marti Store. There is a Marti store in the Quinta Alegria shopping plaza on 5th Avenue.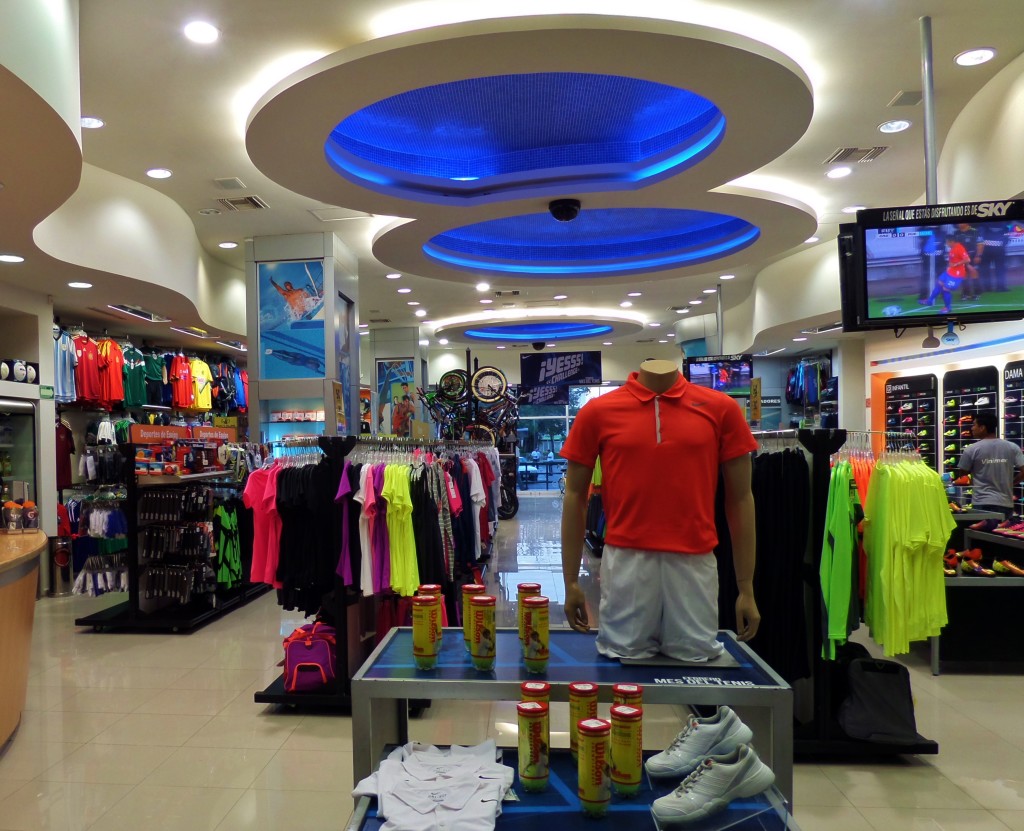 Mister Tennis Store
Mister Tennis is more of a running store with clothes as well as clothes for exercise. There is a Mister Tennis store in the Plaza Las Americana Mall.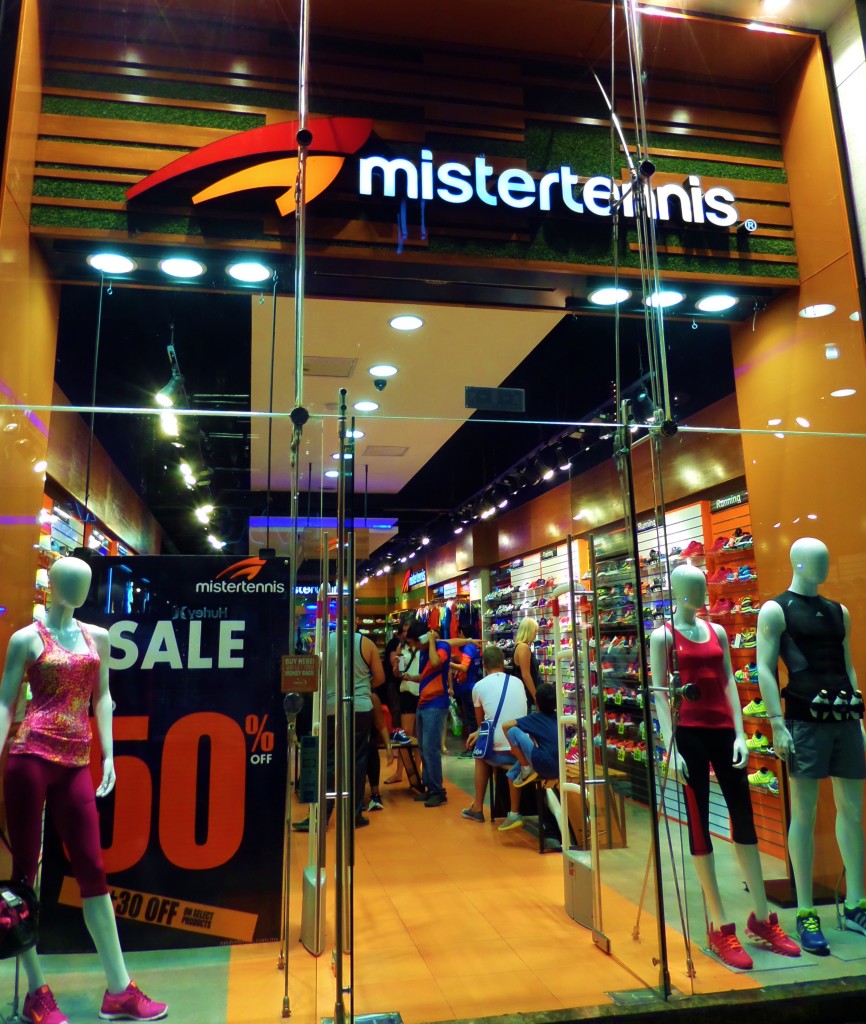 Full Sand Store
Full Sand stores covers you for swimwear. They have a store in Paseo Del Carmen at the south end of 5th Avenue and one in Centro Maya Shopping Plaza.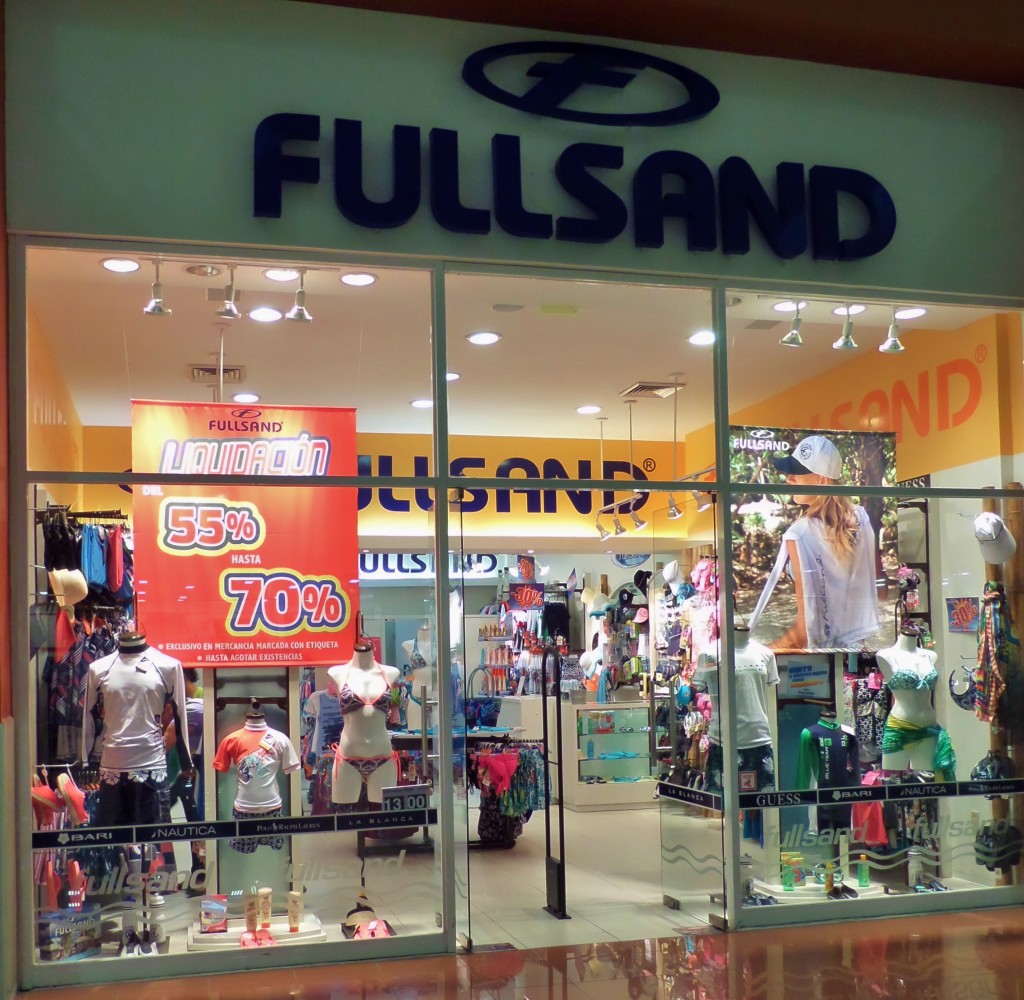 Other Stores in Playa Del Carmen
In both shopping centers, Centro Maya and Plaza Las Americas there are a few other stores where you can look for items you need. In Plaza Las Americas across from Mr. Tennis is All Sport store and there is a Sears in the mall as well to mention bigger name stores. The new shopping center on 5th avenue called Quinta Alegria also has some small stores including a Nike store, Columbia sportswear store and Marti.
There is an athletic store called Elite Lockers on 10th Avenue near the entrance to Playacar. That is the south end of Playa Del Carmen.
Most of the larger grocery stores have inexpensive wear. Walmart tends to have the better selection. If you are looking for basic shoes that are not name brand or serve a particular sport you can try Juarez Avenue between 10th and 25th Avenues or 30th Avenue around 54th St.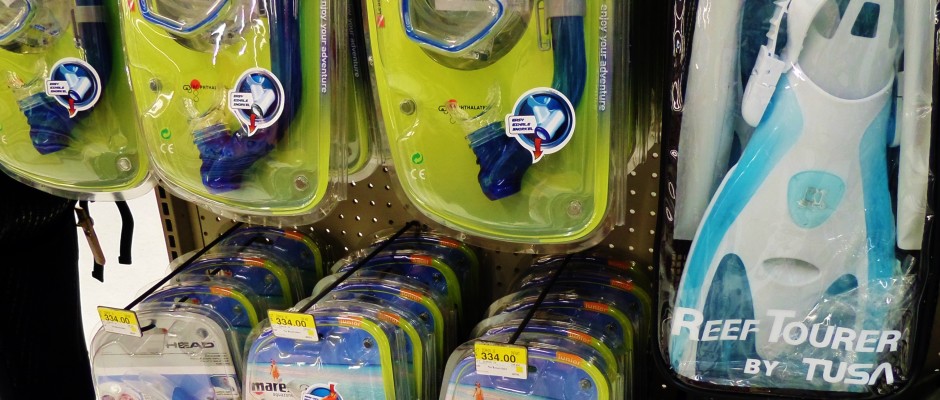 What stores in Playa Del Carmen do you like to buy sports clothes. Let us know in the comments below. We would love to hear from you.