Aldea Corazon Restaurant
Aldea Corazon is perfectly named because it's name means "village heart" and it is at the heart of 5th Avenue and Playa. It is also in our hearts because we love eating there! It is a perfect place for a brunch. It is open all day but we love the early part of the day there.
The atmosphere is special with the open air feel of the well designed restaurant. Their music selection also adds to the feel of life in Mexico.
The rather plain front hides a spacious outdoor space in the back of the restaurant, perfect for a little cool shade after shopping on 5th Avenue or a more romantic quieter location for dinner. They have added some nice water fountains in this area and the trees bring welcome green to your dinning experience.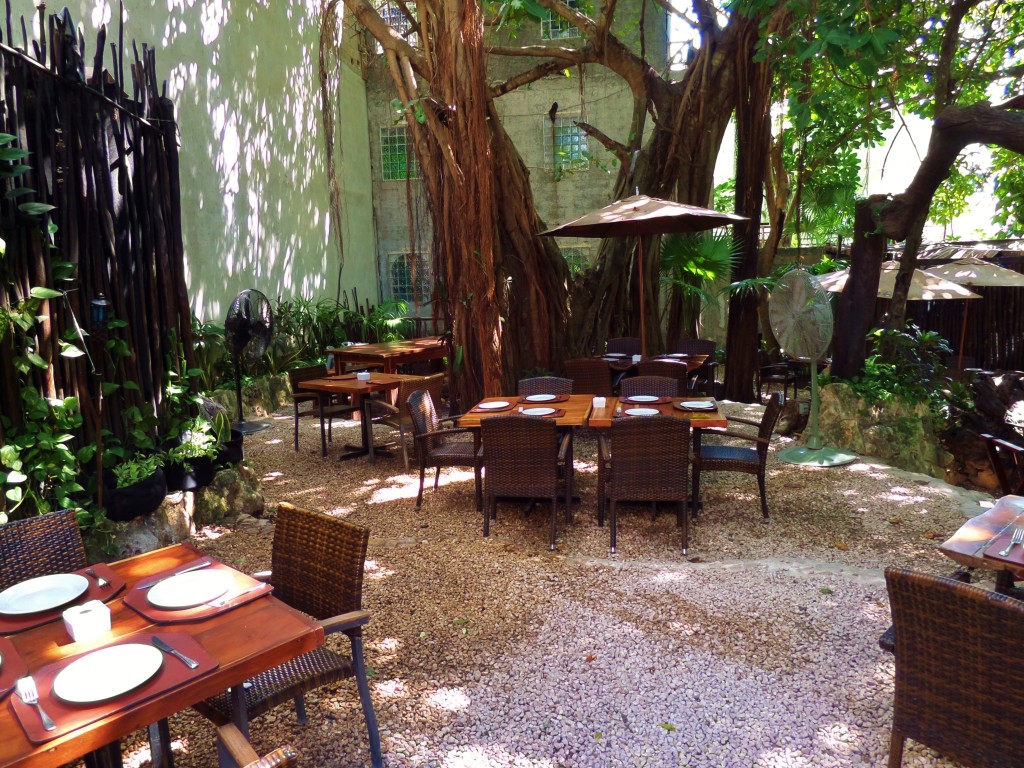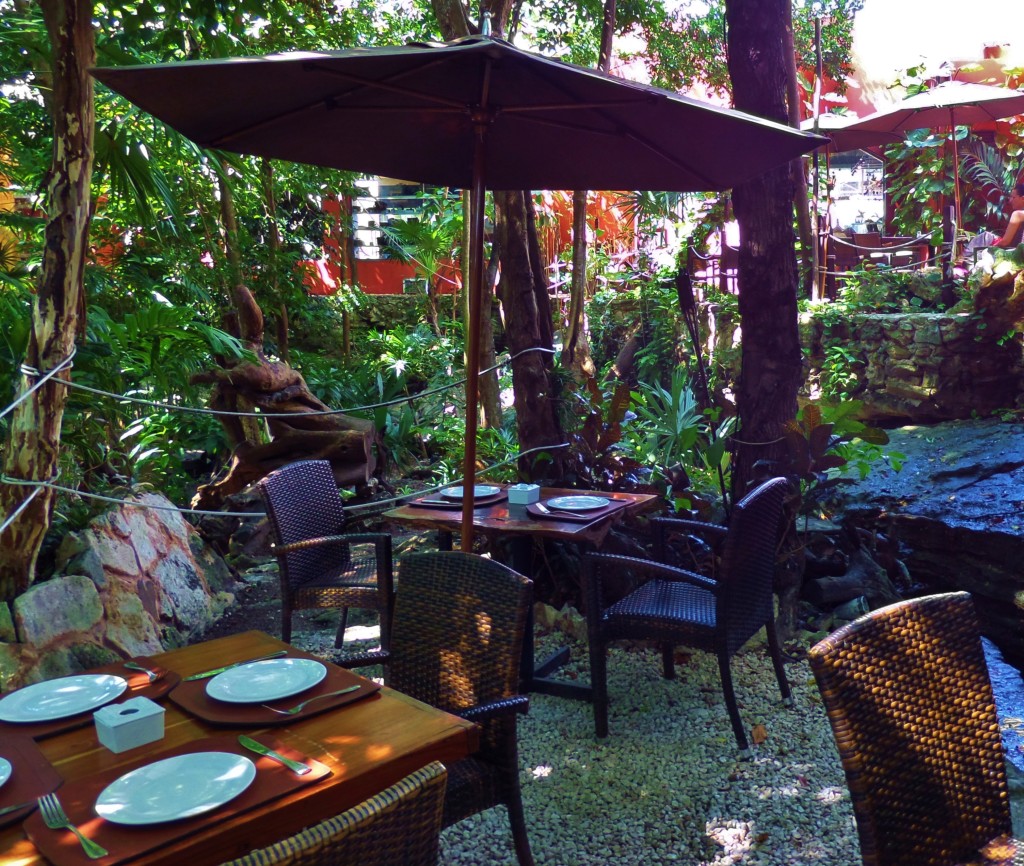 If you care to eat inside, there is air conditioning even though it is open air. They also use fans to create a nice breeze.
The food is well thought out and always of good consistency. Just check out the pictures below of an omelet and chilaquiles verde!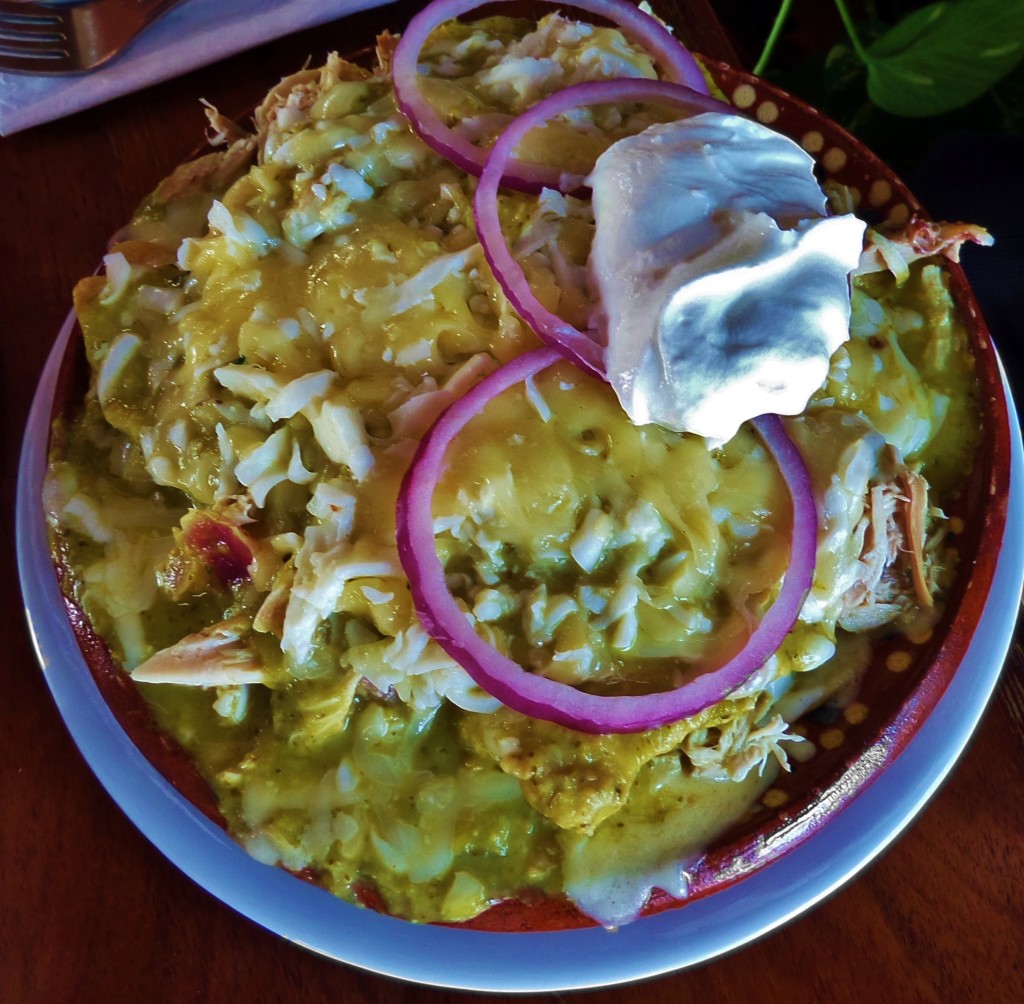 Prices are reasonable. Lower to midrange and a good value for what you get. It is a good place to have a group come for breakfast. They can offer a short menu and provide good service to your group. Although it is always good to give advance notice. The wait staff is good here and dressed in Mexican  style outfits. Check out this restaurant in the heart of 5th Avenue. It has everything we like.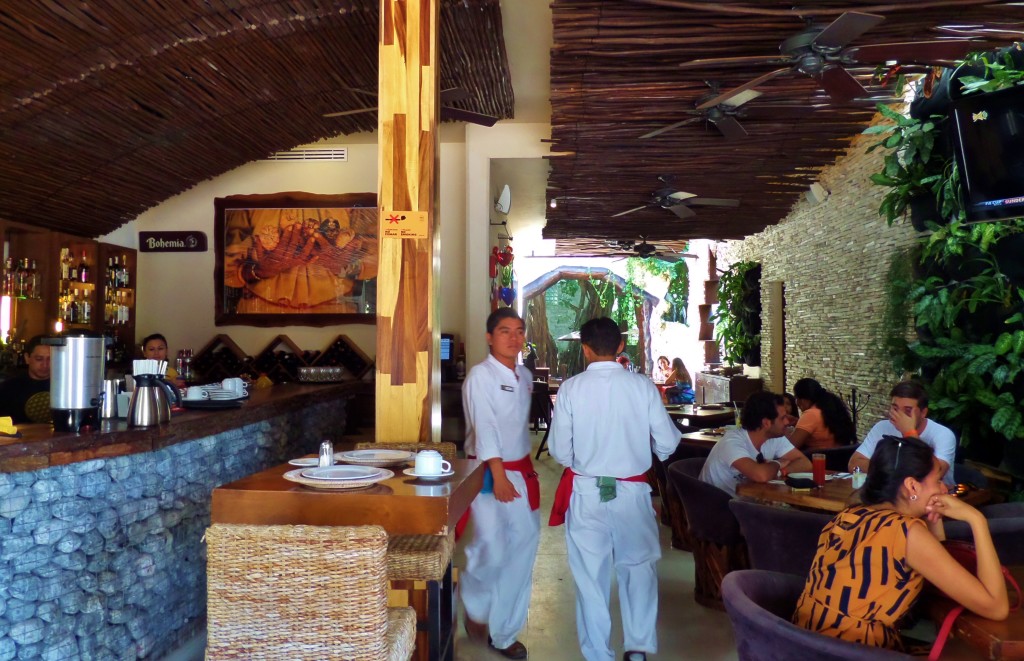 Have you been to Aldea Corazon restaurant? What did you think? We would love to hear from you in the comment section below.
Hours
Monday-Sunday 8:00am-12:00 midnight.
Where is Aldea Corazon Restaurant?
Aldea Corazon is located on 5th Avenue between 14th Street and 16th Street on the east side of the street.