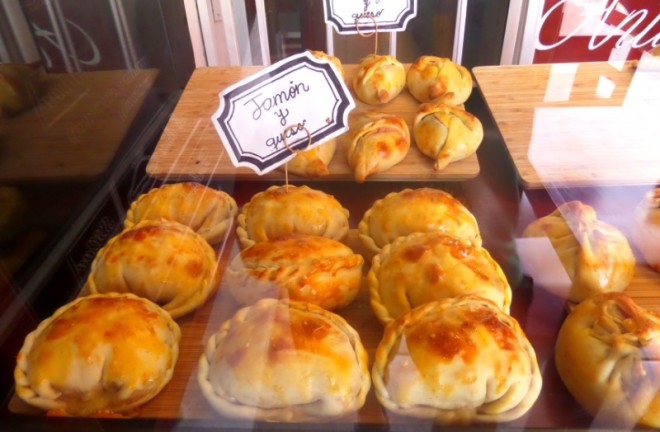 Update: This restaurant is closed now. If they open in another location we will let you know.
This small restaurant has been hiding a secret, a secret that they have the best empanadas in Playa Del Carmen. We are glad we found this place and wanted to share it with you.
What makes these the best empanadas in Playa Del Carmen?
We are glad you asked that. First off the size is large for an empanada. Second the dough is not overly dry and it is baked not fried. Third there is no air pocket inside like some empanadas. This is filled and filled with flavor. To top off these beauties they have traditional Argentinian chimichurri sauce. This is a sauce made from oil, parsley, garlic and other herbs and spices. It is not a hot sauce. All of this together and with a good price makes for a great tasting empanada!
Below is what an empanada at Antico Restaurant looks like. Nicely baked and ready to be eaten.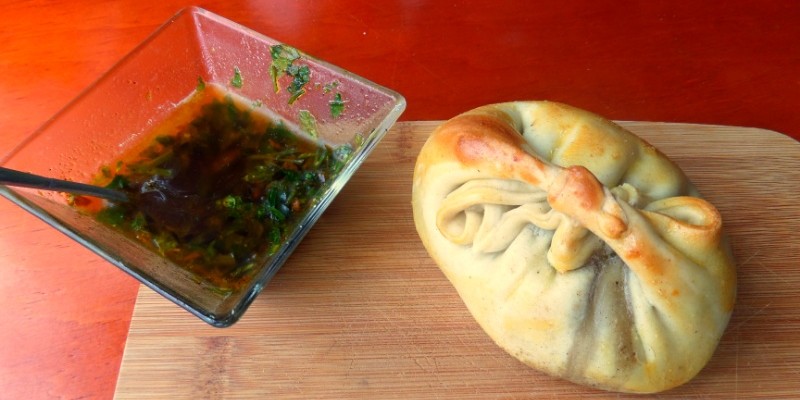 The menu at Antico
We have only tried the empanadas here and they were amazing so we can only imagine what the other items taste like. We have a feeling it is great also. We will be back here investigating.
The prices for the empanadas is great. They are 15, 16, or 18 pesos! They are large so that is a good value.  There are baguettes that are 50-60 pesos.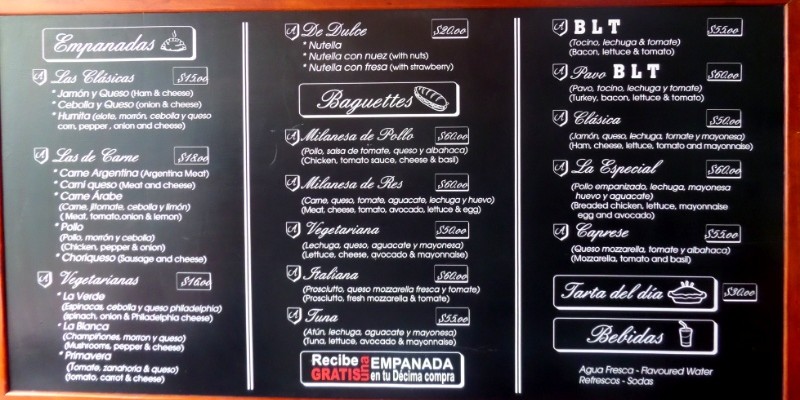 If you like empanadas then check out our article on Mexican paste, they are like a Mexican version of an empanada with some local flavors.
*For more restaurant reviews and information see our full Playa Del Carmen Restaurant Guide here.
Hours
Monday 11:00am-11:00pm Closed Tuesdays, Wednesday-Sunday 11:00am-11:00pm.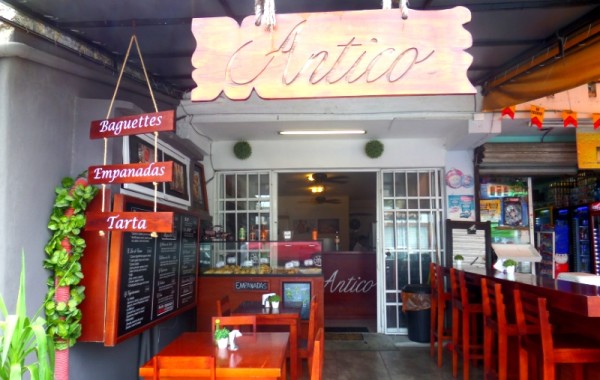 Location
Antico Restaurant is on 2nd Street between 10th Avenue and 15th Avenue. This place is close to where the colectivos are, so if you are getting on or off this places makes a great stop for a bite.

Have you been to Antico? Let us know what you think of the empanadas in the comment section below. We would love to hear from you.