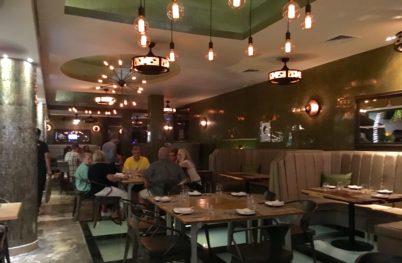 Plank Restaurant in Playa Del Carmen
Plank Restaurant is one of the fine gourmet options you have when in Playa Del Carmen. This restaurant has a unique take on dinning with a modern twist and a pension for meat that many tourist like.
The atmosphere is as energetic as any restaurant in New York City and the food scene can compete as well. This restaurant has received the 5 Diamond Award. Plank is a good restaurant to go to for business meetings, cocktails, or a steak dinner.
What is the menu like at Plank?
Plank prides itself on USDA certified meats, quality seafood and serving seasonal vegetables. The menu here is heavy on meats but also offers seafood and poultry options. Some of the meats go in their special smoker for hours. You can see this on the smoke shack selection on the menu.
The menu is served family style. This means that you can order several dishes for the table and share them. Menu sides are ordered to accompany your main courses.
Make sure you save room for dessert here. They have a large sampling of savory desserts.
Menu prices at Plank Restaurant
Appetizers range from about 165 pesos- 255 pesos.
Soups and salads range from about 155 pesos-185 pesos.
Main plates range from 255 pesos- 595 pesos.
Smoked meat selection. 355 pesos- 450 pesos.
Sides are 125 pesos and can feed 2-3 people.
Desserts 90 pesos-115 pesos or desserts for sharing at 170 pesos.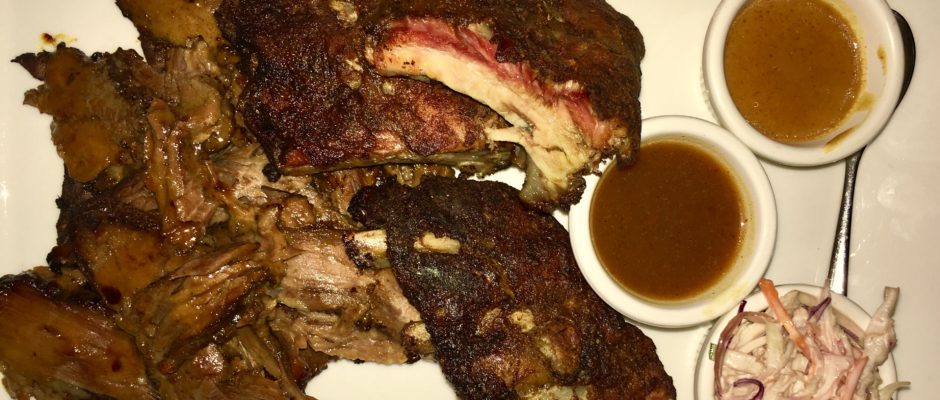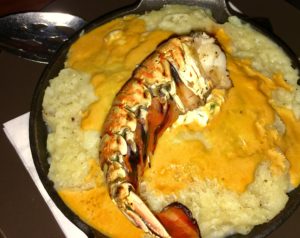 What makes the menu here stand out?
Some of the dishes are served on Himalayan salt blocks and maple, cedar, hickory and mesquite wooden planks.
The presentation of some of the drinks and dishes can be opened at your table with a release of smoke.
Meat can come on a stone plank that is sizzling hot. You are able to cook off the meat to your likening on the hot stone.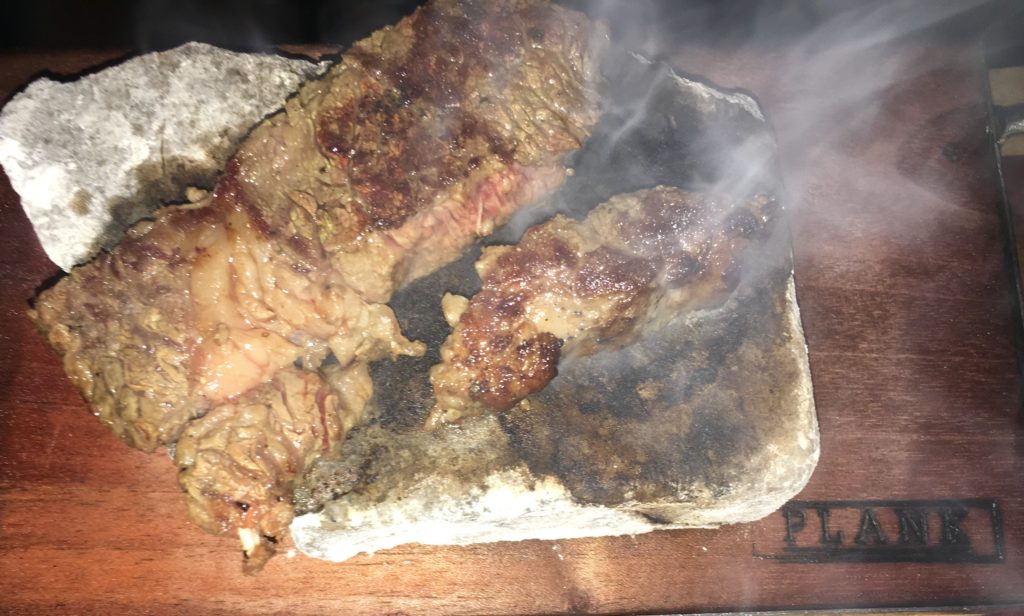 Hours of Plank Restaurant and Brunch Hours
Plank is open seven days a week for dinner from 6:00pm-11:00pm. They are open for brunch on Saturday and Sunday 9:00am-2:00pm. For more about having brunch at Plank Restaurant, see our article here.
Reservations at Plank Gourmet Grill and Patio Bar
It is preferred to make a reservation here. You can do so by email or phone.
Where is Plank Restaurant?
Plank Restaurant is on 16th Street between 1st Avenue and 5th Avenue.

For this restaurant and hundreds of other restaurants in Playa Del Carmen, see our Restaurant Guide here.
Have you been to Plank Restaurant before? What did you think? We would love to hear from you in the comments below.